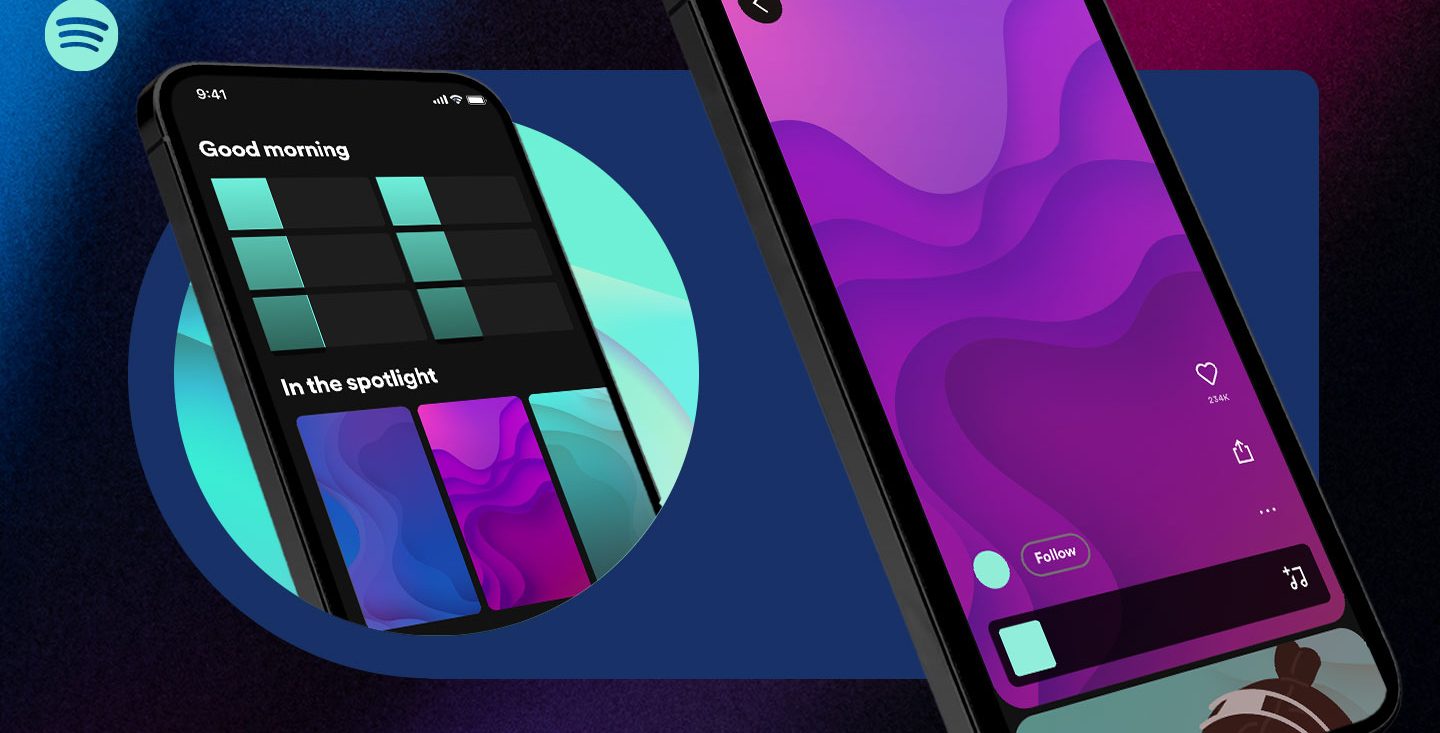 SEE THE MUSIC
Spotify Takes Discovery to the Next Level in a New Beta Test
When it comes to music discovery, Spotify is always offering new experiences that let you connect with the artists you love and discover your new favorite songs along the way. Features like Blend allow you to mash up your musical tastes with friends, family, and even the artists you listen to. Enhance breathes new life into playlists by adding a personalized collection of songs to your existing picks. And Canvas's visual loops let you experience songs from your favorite artists (like Olivia Rodrigo and Alfie Templeman) in a more powerful way.
Now we're giving fans another way to explore on Spotify. Starting today, we're testing a new experience for Spotify users (across the U.K., Ireland, Australia, New Zealand, and Canada) where they can find new music and check out Canvas loops in a personalized feed that lives on the home screen of the mobile app.
Curious to learn more about how this new experience works? Here's the inside scoop:
Exploring made easy
To navigate the feed, simply scroll up or down through your personalized picks to hear a preview and see the Canvas for each song.
Dive deeper
Stumble upon an amazing track? You can add that song to one of your playlists or follow the artist, all from one place.
See it, share it
If there's a recommended song that you want the world to know about, you can share it to your social channels directly from the feed, and the Canvas will loop in the background of your Story.
More daily discovery
There's always more music (and Canvas loops) for you to discover thanks to daily updates that offer up to 15 fresh recommendations. 
Whether you want to get a glimpse into the creator's mindset or learn more about the story behind the song, with this new beta test, we want to help you get closer than ever before to your favorite artists.