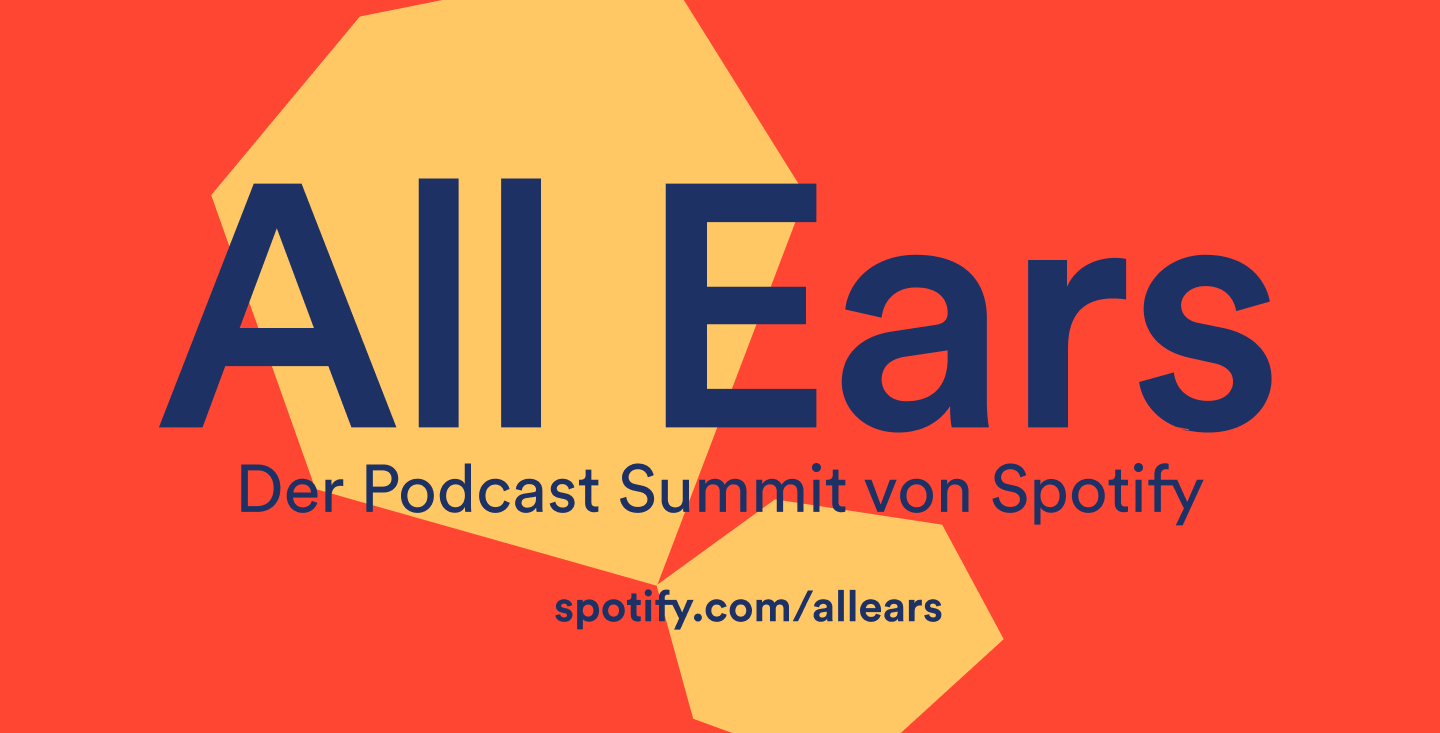 CONFERENCE CONVOS
Creators and Experts Talk the Future of Podcasting at Spotify's All Ears Summit in Berlin
What can we learn from podcast analytics? What's the future of podcasts? What are podcasts doing to drive change? These are just a few of the questions addressed yesterday at Spotify's All Ears Summit in Berlin, Germany. Creators, producers, publishers, advertisers, and more convened for a conference to talk about the local and global podcast market.
The daylong summit had something for everyone. Fans had the opportunity to hear interviews from popular podcast producers and hosts like Sarah Koenig (Serial), Ira Glass (This American Life), and Tommi Schmitt (Gemischtes Hack). 
"I think for the kind of work I do, which is being a journalist, people have to believe that I am telling them what I know to the best of my knowledge. They have to trust me that I've done my homework as a reporter. . . . They have to trust you, that you've done your job well. That is huge for the kind of work I do." –

Sarah Koenig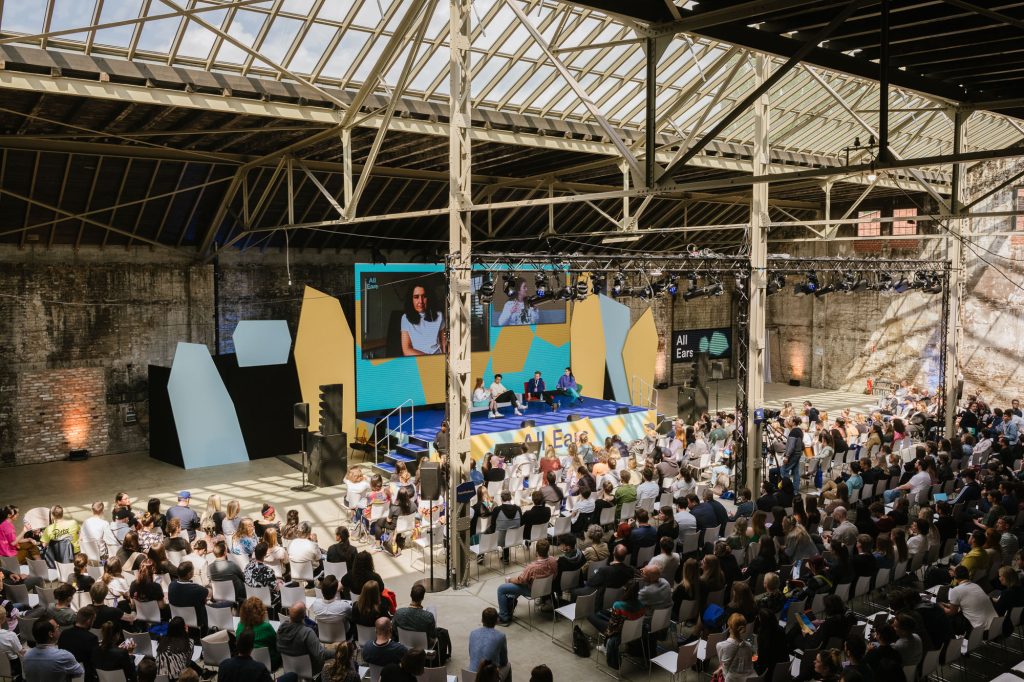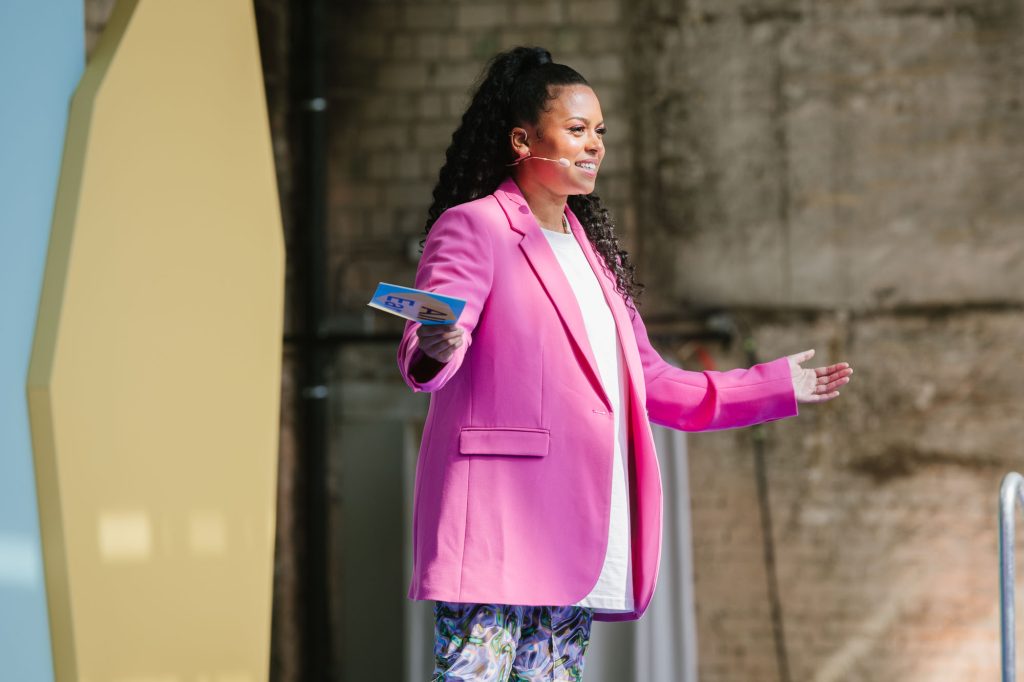 Creators learned about the art of pitching in a panel from Netflix and Spotify, as well as how to create podcasts that drive change in a conversation that included Luisa Neubauer (1,5 Grad). And advertisers had the chance to hear about how podcast ads should sound from Spotify Creative Strategist Tobias Masur. 
"We're not going to solve a problem with this podcast. We're not going to solve the climate crisis. But at best, we're going to create a place where people feel cared for because we're tackling complex issues." –

Luisa Neubauer

, host of the Spotify Original podcast

1,5 Grad

, during the panel "Podcasts That Drive Change"

"For us, it's always important to find out whether the material has a 'serial engine.' Is it something that really carries itself over a certain number of episodes, or do you have the feeling that after one episode the story is actually told?" – Lisa Kreimeyer, from Netflix

, during the panel "The Art of Pitching"

"I want to encourage you . . . to do other things with your podcast; to expand your universe. That can mean, for example, make a crime book out of your crime podcast, make a feature film . . . out of your podcast report . . . make a board game out of your talk podcast . . . make toys out of your fiction podcast . . . of course make live shows out of your interview podcasts . . . make theme parks out of your podcasts." –

Maria Lorenz-Bokelberg

, founder of Pool Artists, during the panel "Podcasts – Up Next"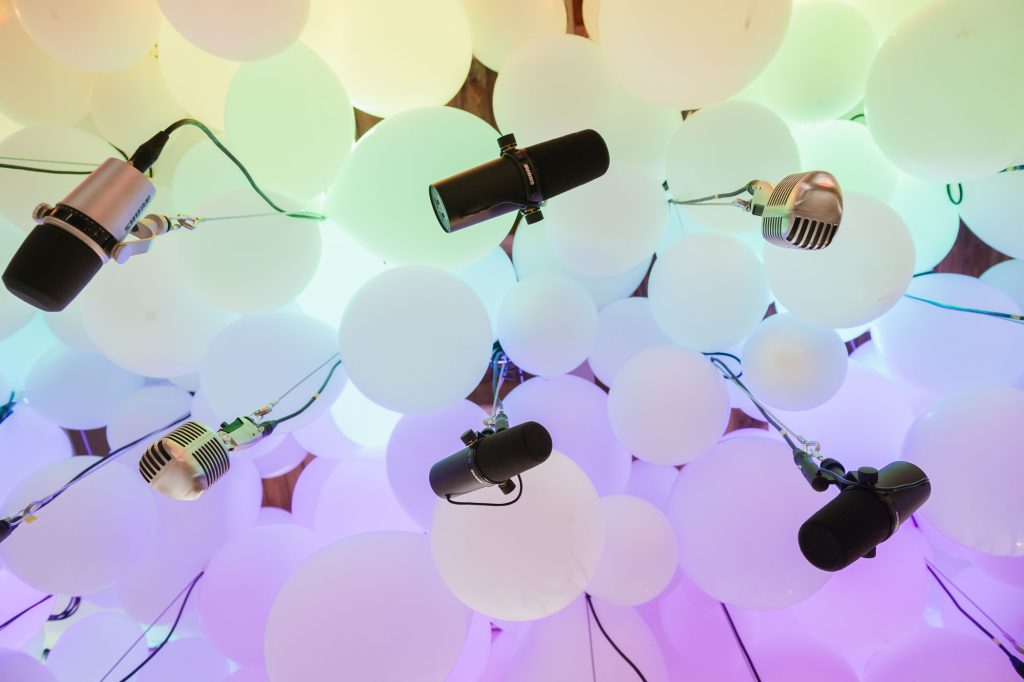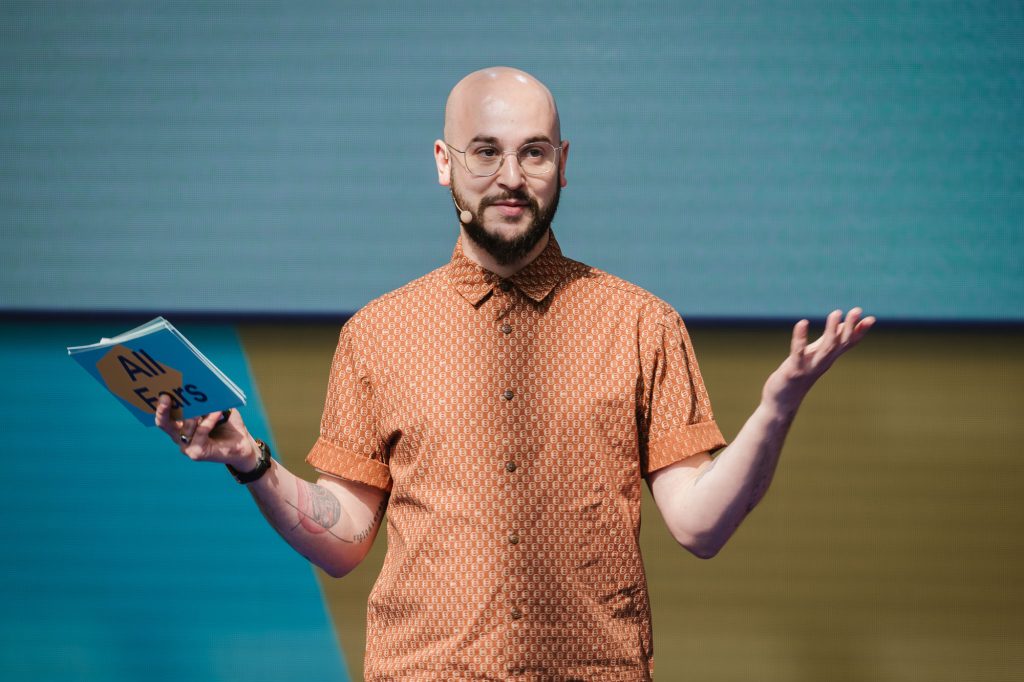 Leaders at Spotify also took to the stage to welcome guests and share insights. Michael Krause, General Manager of Europe at Spotify, kicked off the event with a keynote, and Dawn Ostroff, Chief Content & Advertising Business Officer, shared her vision for the future of podcasts in a fireside chat with TV host Hadnet Tesfai. Finally, industry newcomers were introduced to Sound Up, Spotify's program helping underrepresented creators. 
"We don't wanna just adapt an American show; we wanna localize it. . . . We are very uniquely equipped to take our stories and transport it across the world." –

Max Cutler

, founder of Parcast and Head of New Content Initiatives at Spotify, during the panel "How We Built This"

"I always do feel that when it comes to podcasting, Germany is the leader. I look at the German market as the true innovator in this space. Oftentimes they are the first to try, and they see the most success. A lot of markets imitate and replicate what they have done." –

Dawn Ostroff

, Spotify Chief Content & Advertising Business Officer

"The goal of Sound Up is to support the next generation of podcasters with workshops, knowledge, and resources. It aims to create space for new perspectives, new voices, new stories that are quite underrepresented in the podcast market in Germany. Sound Up also serves as a platform for those of us who have ideas but maybe not yet the tools or contacts to actually make them happen." – Gizem Adiyaman, cohost of the Spotify Original podcast Realitäter*innen, during the panel "Introducing: Spotify Sound Up"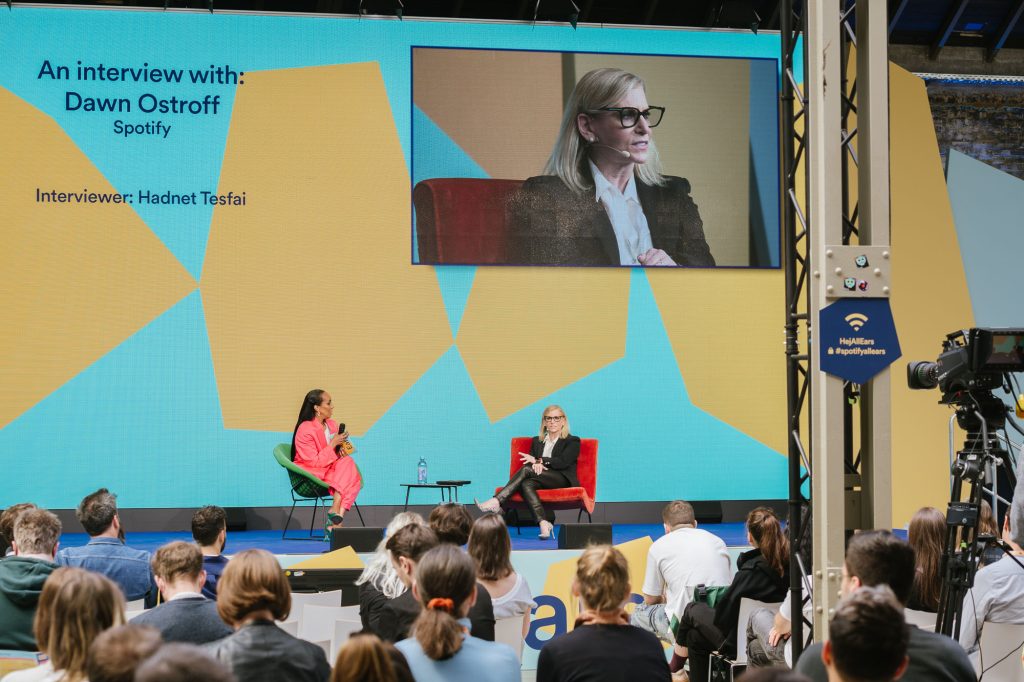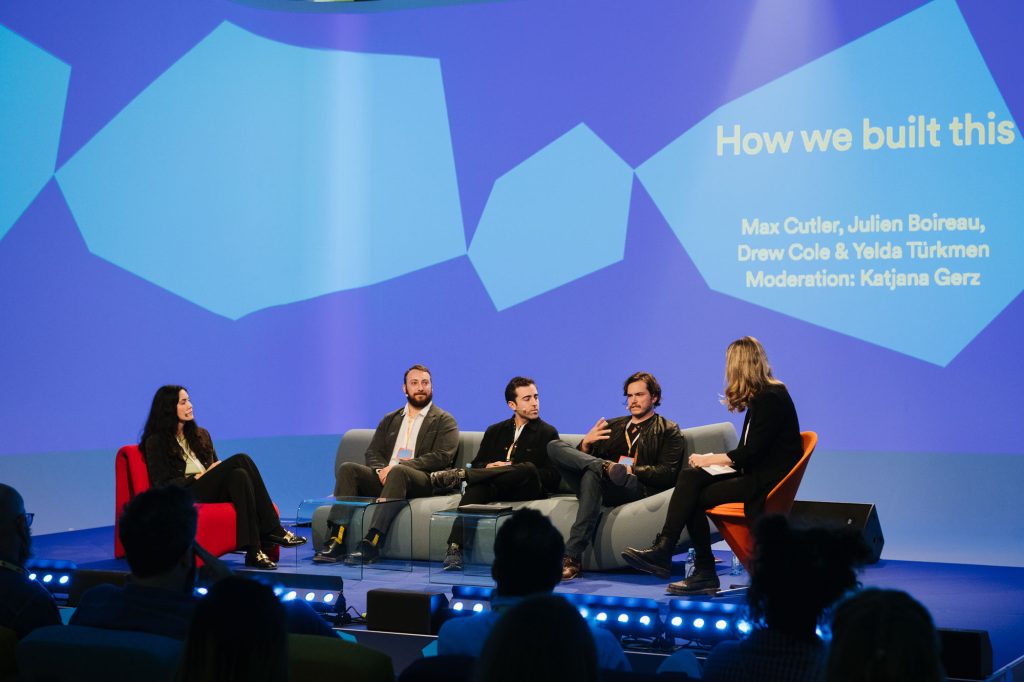 Popular German podcasts 1000 erste Dates (1000 first dates), Alles gesagt? (All said?), and Die sogenannte Gegenwart (We call it the present) each recorded live show episodes during the conference, and they're publishing soon on Spotify. In the meantime, learn more about Spotify's impact in Germany since we launched there 10 years ago, in our anniversary story. 
All photo credits: Phil Dera and Kevin Fuchs