WOMEN AT FULL VOLUME
EQUAL Ambassador of the Month Simi Uses Her Music To Send Powerful Messages
Singer-songwriter, sound engineer, and actress are just a few of the hats Simi Bolatito Ogunleye wears. Mother and advocate round out that list, with Simi's career being punctuated by songs that reflect her life experiences. Whether it's looking back on the birth of her daughter on "Duduke" or challenging gender stereotypes on "Woman," Simi's music gives listeners a window into her world. 
The Nigerian-born multihyphenate started singing in church choirs as a child and wrote her first song at 10 years old. After years of making gospel music, in 2014 Simi switched to Afro-pop, where she made waves with her song "TIFF." In 2015, she followed that up with "Jamb Question," which became a chart-topping hit and secured her position as an industry mainstay.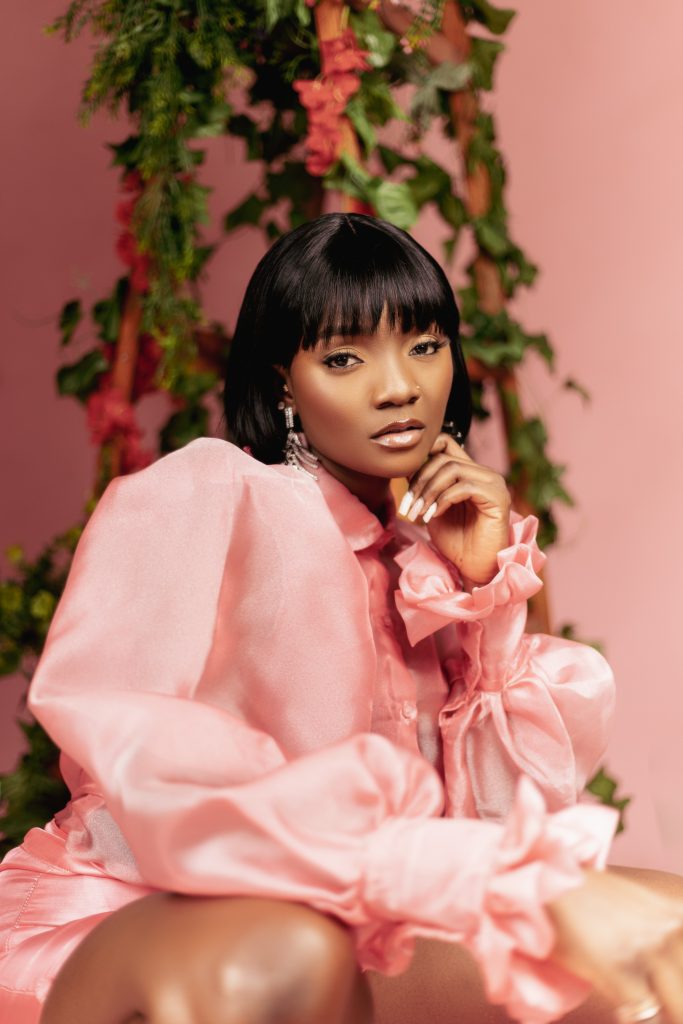 Simi's extensive catalog and passion for women advocacy make her selection as the ambassador for Spotify's EQUAL Global Music Program a no-brainer. EQUAL aims to combat gender disparity in the music industry by amplifying and celebrating the work of women creators around the world. As part of Simi's involvement, her song "Naked Wire" will be featured on this month's EQUAL Global playlist. 
For the Record caught up with Simi to learn about her musical inspirations and the advice she has for her fellow women musicians. 
The artists who have most inspired me are _____.
Aṣa and Ms. Lauryn Hill. I would say Aṣa most especially because when I started singing professionally, I felt like I could do anything when I listened to her. 
One piece of advice I'd give other women artists is _____.
They're gonna tell you all the things you think you can't do. Don't listen to them. 
One notable moment in my career so far is _____.
When I made a song for my daughter because I was able to perfectly blend my personal life and my career in one little beautiful bubble, and it was such an experience. 
My creative process _____.
Can vary. But my favorite thing is when I have an idea and I can't go to sleep until I put it down.
One way I'd like to see greater gender equity in the music industry is _____.
Inclusion of women and having opportunities to give women what they deserve, because there are so many of us. 
A few up-and-coming women artists I'm excited to watch are _____.
Ladé, Ria Sean, and Liya, amongst a few others. 
My girl-power anthem is _____.
"Woman" by me. 
Hear more from Simi and other women artists sharing their voices with the world on our EQUAL Global playlist.