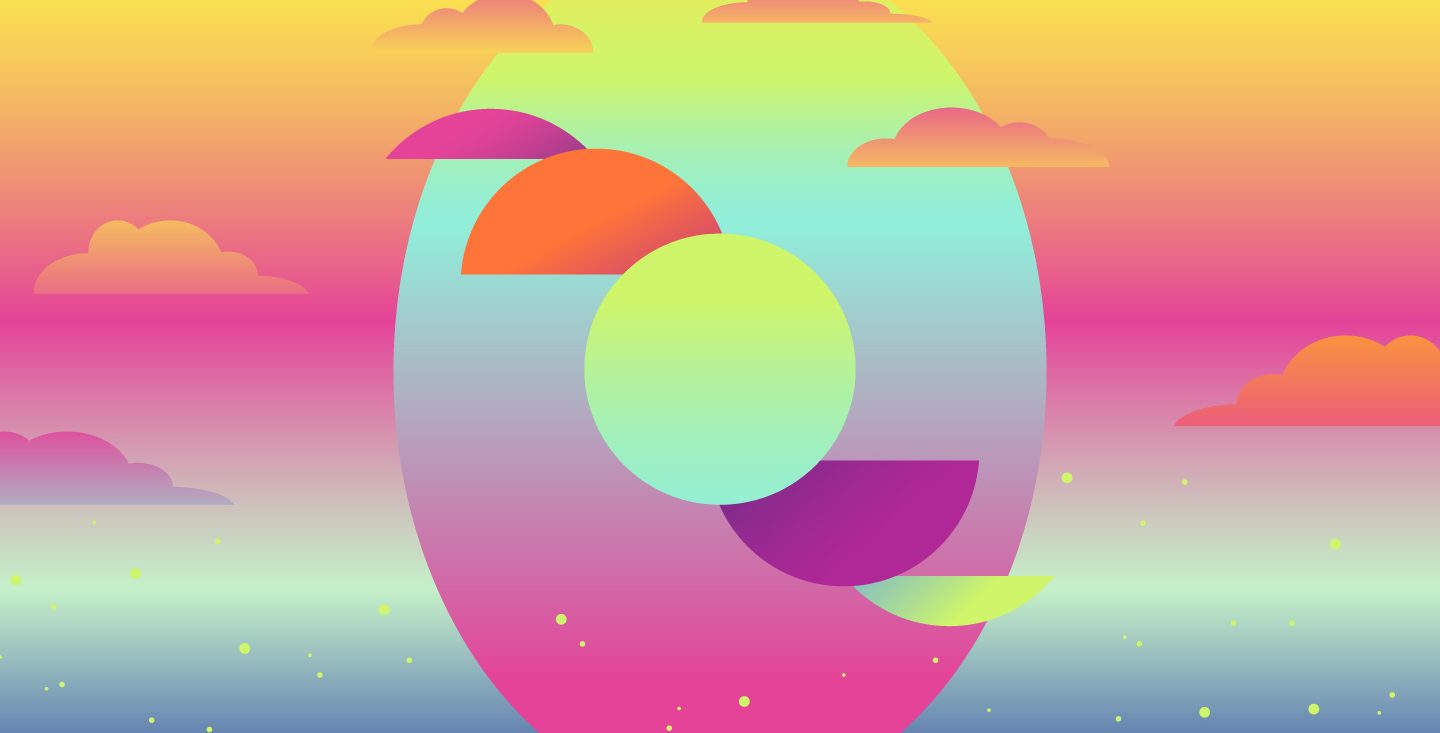 LAGOS TO THE WORLD
How Nigerian Gen Zs Listen to Spotify From Sunrise to Sundown
When it comes to music, Nigeria has its finger on the pulse of what's hot. Whether they're streaming the biggest pop, rap, and trap sounds from around the world or celebrating the latest Afropop coming out of Lagos, the influence of Nigeria on the global music stage cannot be denied. 
In particular, it's the Gen Zs who are setting the tone in the country. As streaming becomes increasingly popular in Nigeria, these young listeners are using playlists to match their moods throughout the day.
That's why this weekend in Lagos, we're hosting the Spotify Fun House experience to both highlight the ways we fit into the lives of Nigerian Gen Zs, and offer a glimpse of their tastemaking influence on the platform. In addition to talks and performances, we will also have our Blend Booth at the event. Attendees will be able to grab a friend and use Spotify's Blend feature to merge their musical tastes into one shared playlist made just for them.
As we've been getting ready for the upcoming festivities, we've found a few interesting trends when it comes to the most popular Spotify playlists Nigerian Gen Zs listen to throughout their day.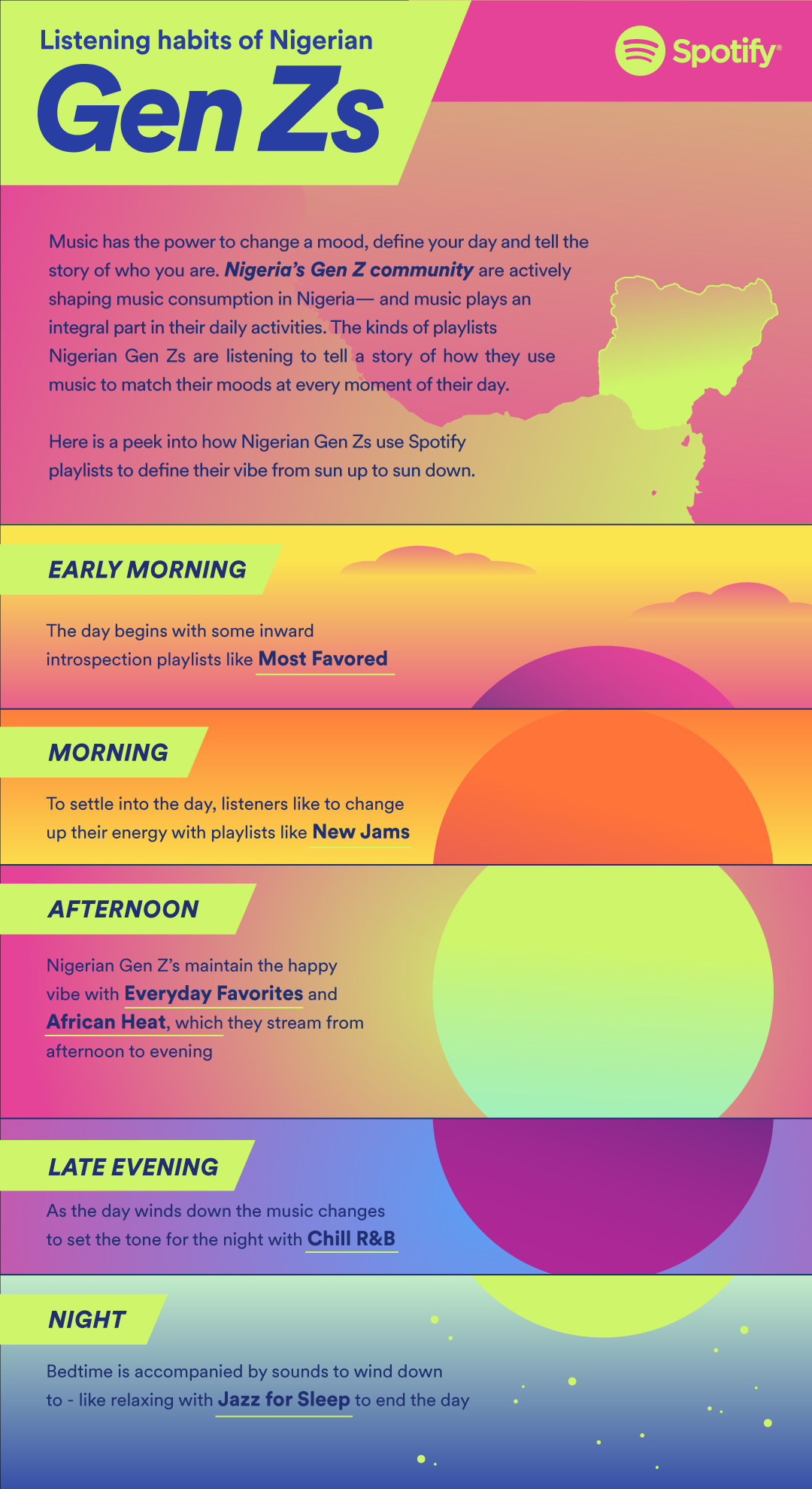 Nigerian Gen Zs love to start their day in an introspective mood with Most Favored, which features some of the biggest worldwide Christian hits. But as they shift gears and prepare for the rest of their day, they turn to New Jams for a bit of morning energy. 
Once the afternoon rolls around and it's time to get productive, Nigerian Gen Zs like to maintain a happy vibe by listening to Everyday Favorites—featuring the top pop hits across the globe—and African Heat, which delivers the hottest tracks from Afropop stars including Burna Boy, Fireboy DML, and Davido.
By the evening, Nigerian Gen Zs are looking to unwind, and they love to relax with the low-key jams featured on Chilled R&B. And when it's finally time for bed, Jazz for Sleep is the playlist that helps these young tastemakers get a good night's rest. 
These are just a few of the ways that Nigerian Gen Zs are shaping the culture around them with the help of Spotify. At Spotify Fun House, we're excited to help them discover more ways to bring their influence to the world. 
Looking for more of the hottest sounds coming out of Nigeria right now? Catch a vibe with African Heat below: