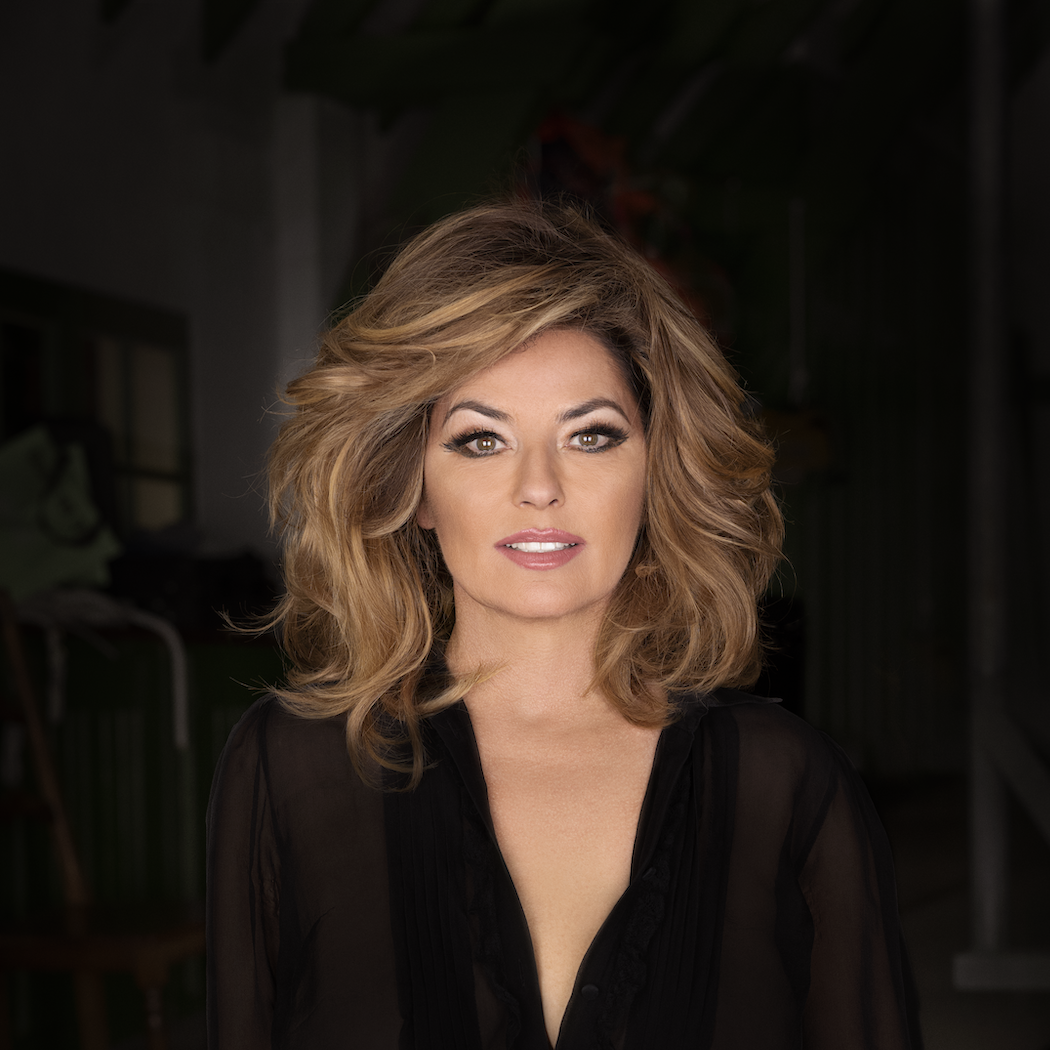 WOMEN AT FULL VOLUME
Country Crossover Icon Shania Twain Is Spotify's EQUAL Ambassador of the Month
"Man! I Feel Like A Woman!" "Any Man of Mine." "You're Still The One." The list of hit singles from country legend Shania Twain goes on and on. And while the Canadian star grew up singing and performing in the '80s, she really hit her stride in the '90s when she released three albums that introduced her bold and unapologetic persona to the world.
Shania's success is unparalleled. She has won five Grammy Awards, sold over 100 million records, and accumulated over 1 billion streams across her Spotify catalog—making her not only the best-selling female artist in country music, but one of the best-selling artists of all time. 
Shania took her career to new heights in 1997 when she released Come On Over, a genre-spanning album that attracted a global fan base and proved she was a pop force to be reckoned with. But even after the release of her Greatest Hits album, Shania continues to push boundaries with her music. This year the singer released the track "Not Just A Girl" as well as a compilation album that is a companion to her new Netflix documentary, Not Just A Girl.
Shania's boundary-breaking attitude makes her the perfect Ambassador of the Month for Spotify's EQUAL Global Music Program. EQUAL aims to combat gender disparity in the music industry by amplifying and celebrating the work of women creators around the world. Fans can find Shania's new song on this month's EQUAL Global playlist. 
For the Record caught up with the superstar to learn more about what inspires her and how she'd like to see greater gender equity in the music industry. 
The artists who have most inspired me are _____.
Especially as a kid, artists like Dolly Parton and Tanya Tucker. I thought I could maybe be the next Tanya Tucker, in fact. I really learned a lot of my songwriting from Dolly Parton. Olivia Newton-John was a big inspiration for me. Gladys Knight always being the biggest, most beautiful voice I thought I'd ever heard. When I got into my teens, I started to really draw most of my inspiration from rock singers. I was a big Heart fan. I was getting into the big hair and lots of hairspray. Annie Lennox was one of my absolute favorite singers for her range. I thought it was incredible. And she had such a strong, yet feminine face and such an eye for fashion and her own personal styling. So, I guess my influences evolved as I got older. I started to really get inspired by some of the new, more recent voices as I was especially regaining my own voice after a struggle with it. So I was really targeting the higher voices like Ariana Grande and Sia, with her punch and her power. So in more recent years, I've been focusing on the voices that have the most flex and agility, just from my own vocal training. 
One piece of advice I'd give other women artists is _____.
Don't be a follower. If you really plan on being a leader, then it's probably not a good idea to get into the habit of following what other people are doing, what other artists are doing stylistically. Just be your own boss.
One way I'd like to see greater gender equity in the music industry is _____.
Acceptance . . . more unity. Music is very uniting. We just need to be celebrating music, regardless of our gender. It's the artist's responsibility to put their best foot forward. So it's not because of your gender that you should be accepted, it's because of your greatness. But then we, as an audience and as streamers, have to give artists that door. Even if we have to kick the door down, the door still has to be there. So give us a chance to get out there to the fans and let the public decide.
A few up-and-coming women artists I'm excited to watch are _____.
Mickey Guyton—I think you're incredible. I love your personality and I think you're going to be around for a really long time. I look forward to everything that you have coming up next. I'm also a big cheerleader for Tiera Kennedy because, Tiera, I believed in you right from the beginning. So just keep it going. Keep those great songs coming; keep songwriting. There's so many fabulous women that are just in front of you. I mean, Brandi Carlile is one of the best female songwriters I think I've ever known. So keep looking to these other great songwriters in front of you, and I look forward to seeing more of you.
My girl-power anthem is _____.
Is this, like, a trick question or something? Cause I know I have at least a dozen or more . . . but I'm going to say right now, in my spirit, it's "Roar" by Katy Perry.
Hear Shania's new hit, as well as songs from other women artists, on our EQUAL Global playlist.