MOVE YOUR FEET
Spotify Launches 4 New DJ Mixes From Tiësto, Aluna, Yung Bae, and BLOND:ISH With a Special Drone Show
Last year, we introduced DJ Mixes as a way for artists to connect with fans and further expand their global audiences. Now we're adding new mixes to the lineup from four superstar DJs: Tiësto, Aluna, Yung Bae, and BLOND:ISH.
Through Spotify's DJ Mixes—which include more than 50 entries from top DJs like Martin Garrix, Hardwell, and Benny Benassi—DJs can share their own mixed-music content and high-quality compilations directly on Spotify, providing one integrated place.
To celebrate the launch of these new DJ Mixes, we cooked up a special experience that amplified the live experience for festivalgoers at Amsterdam Dance Event. This past Friday, a display of LED drones created massive visuals that corresponded to each of the four new DJ Mixes.


Before each drone show began, the drones created a QR code in the sky that linked fans to the corresponding mix on Spotify. So once things got underway, the audience saw stunning visuals that synced up with the mix.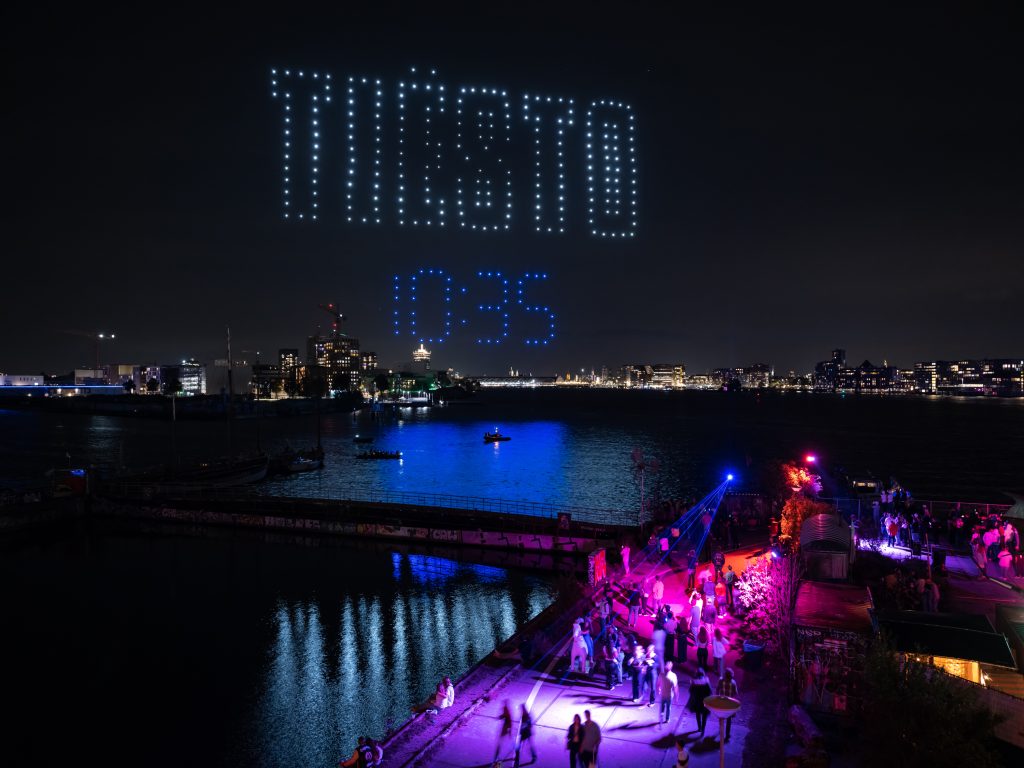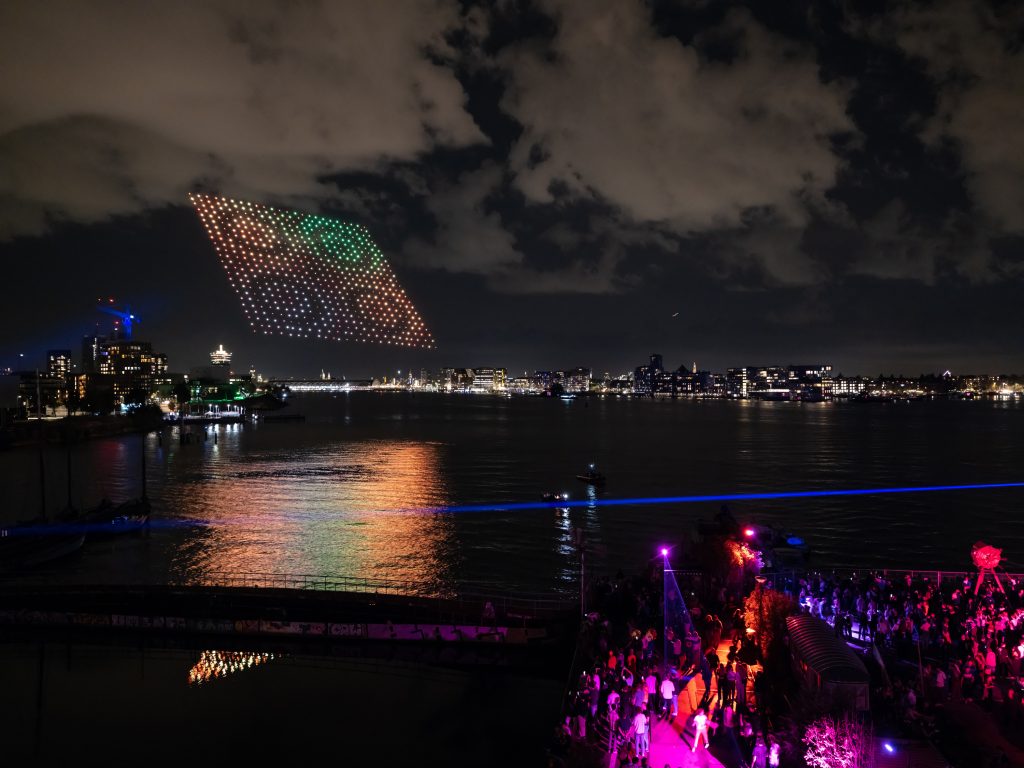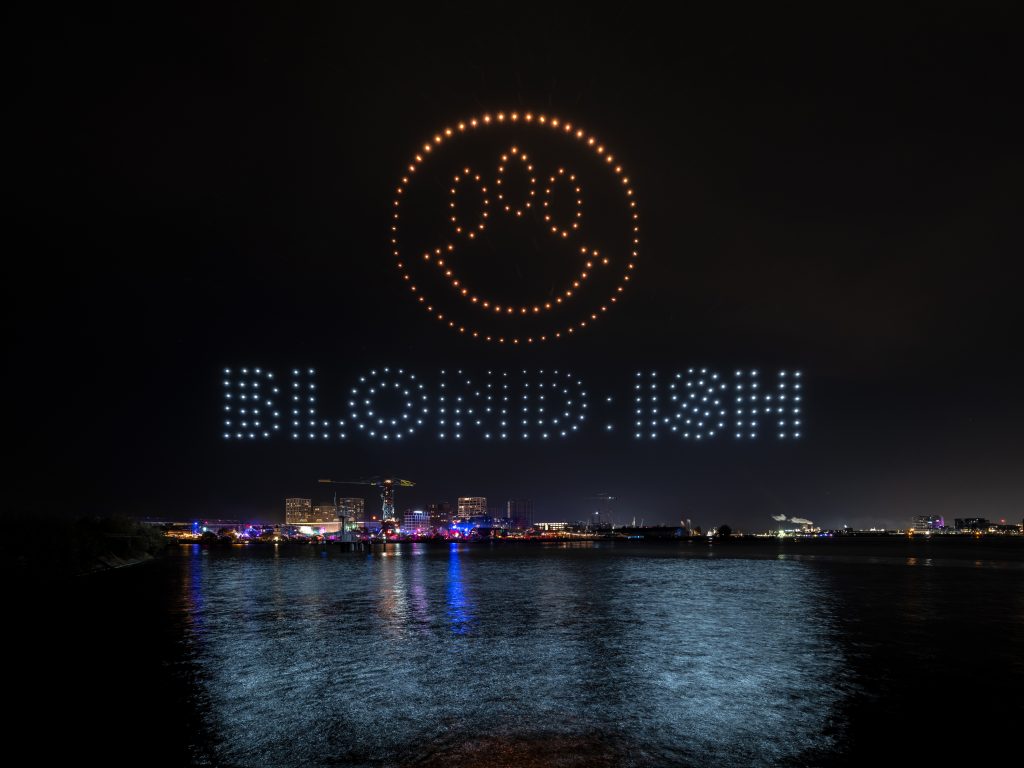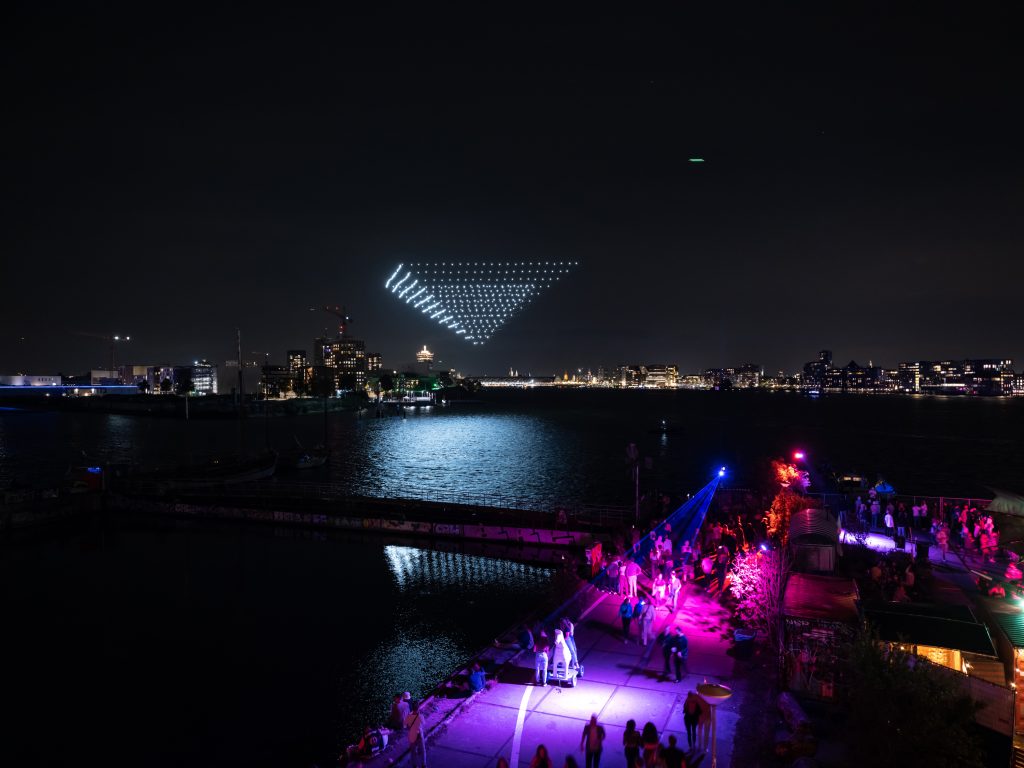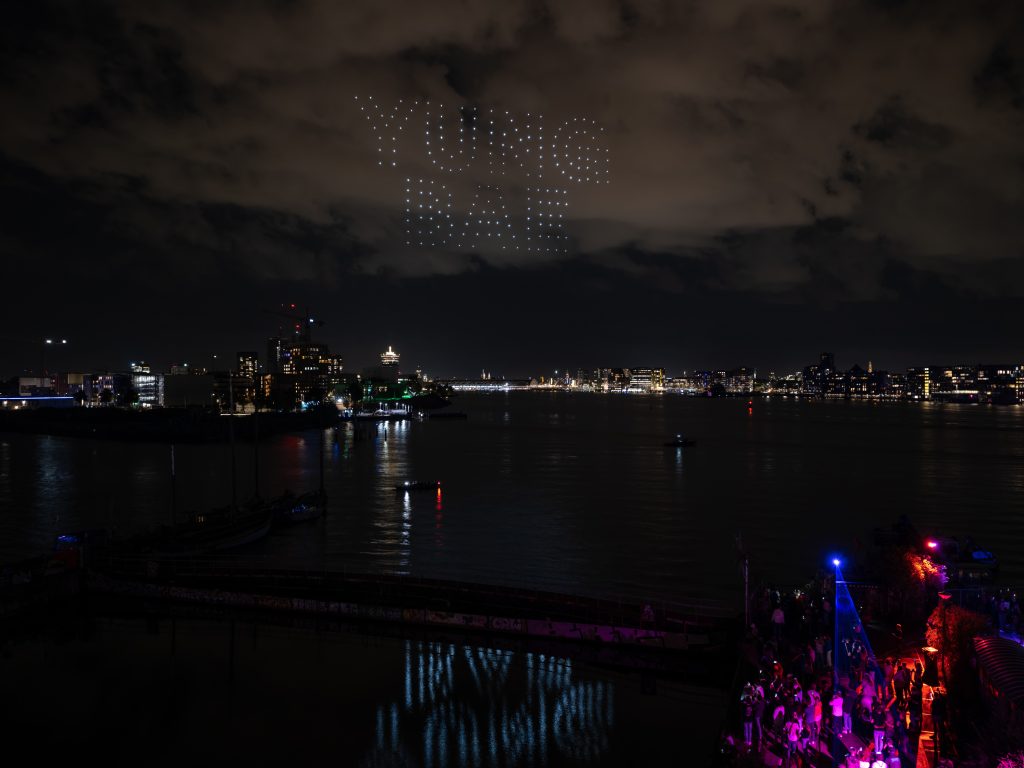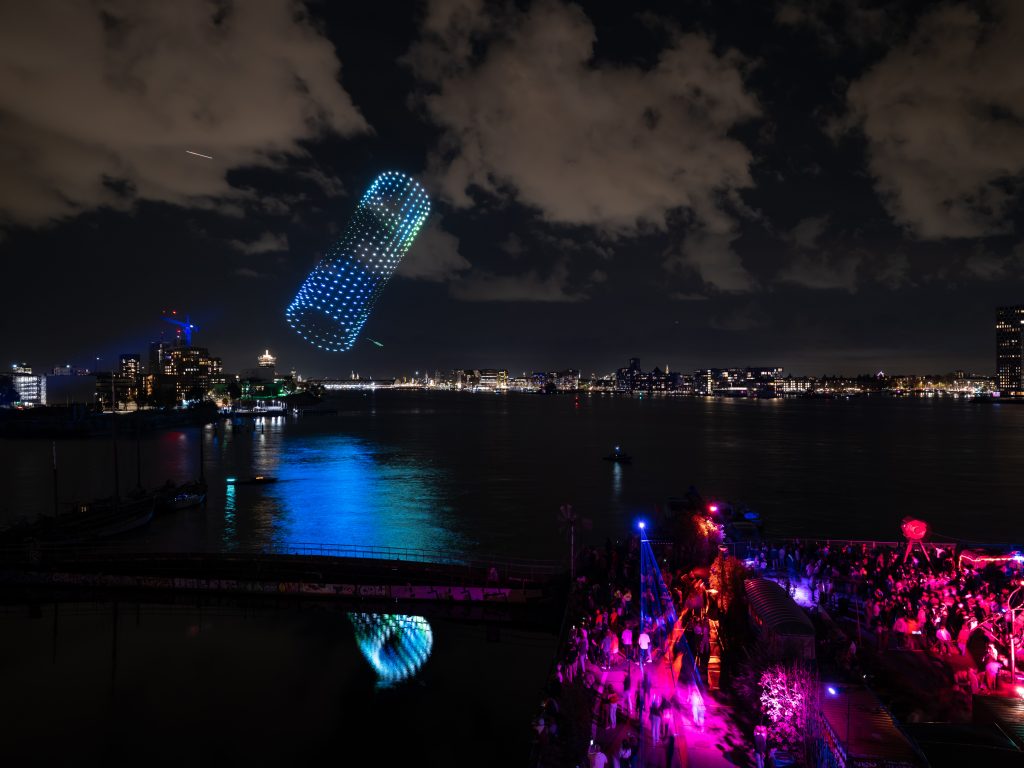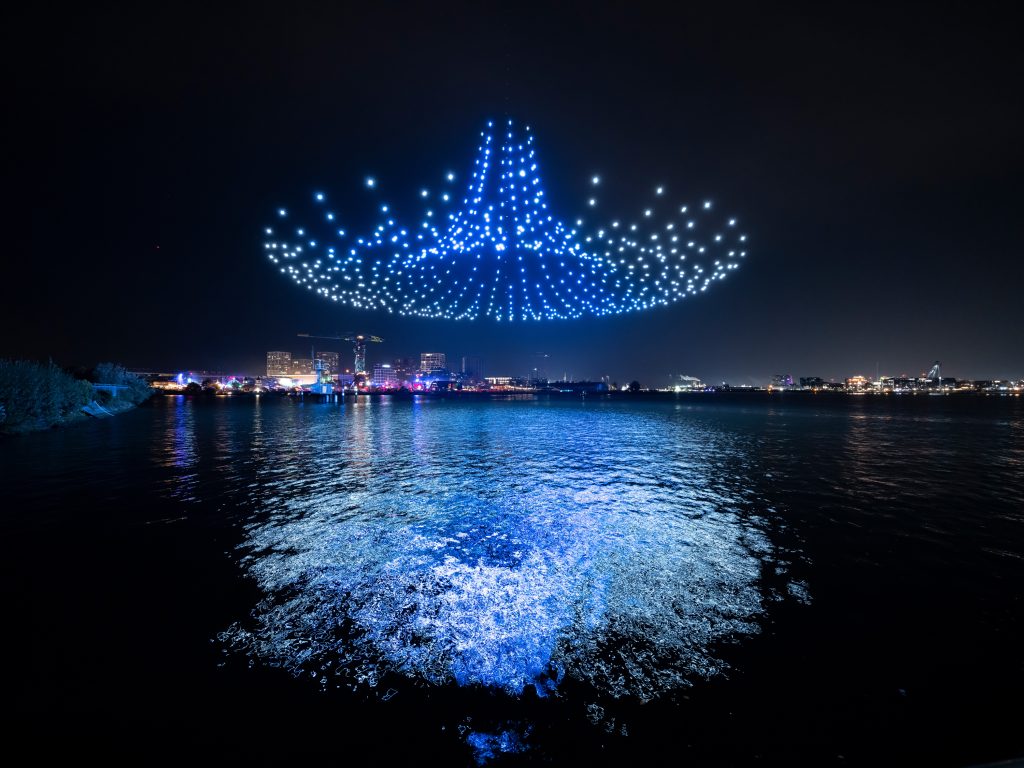 But we were also curious about how some of these mixes came together, so For the Record spoke with BLOND:ISH and Yung Bae to hear about the inspiration behind their mixes and favorite tracks, and their experience with Spotify DJ Mixes. 
DJs often talk about their mixes as a sonic journey. What sort of journey do you want to take listeners on with your mix?
Yung Bae: I tried to treat it like an album in some ways. I love the idea of there being a very clear beginning, middle, and end. In a live setting, it's also really fun to play it by ear and base it on the crowd, you know? That can be hard when you're making a mix for people listening at home, but it's really just about fun and what I was feeling in the moment. 
BLOND:ISH: All the festivals and events made this past summer feel like the roaring twenties around the world . . . especially in Europe, where I was touring endlessly. This mix taps into all those good roaring twenties vibes through the tracks that added flavor to my sets all summer long. I wanted to bring that vibe to fans. 
Is there a song that you are particularly excited to feature on your mix?
Yung Bae: Honestly, my favorite is "Little L" by Jamiroquai because I hadn't heard that sh*t played out in a long time. I've been ripping into a lot of throwbacks and mixing those into my sets lately, so that was a fun one to include here.
BLOND:ISH: I'm excited for people to hear my track "Sete," which features Amadou & Miriam, because of the message they express through their lyrics! They are an incredible duo/couple from Senegal, have been married for over 40 years, and produce their music together. They also grew up without the gift of sight, and their parents used to shame them for being blind. So the vocals of "Sete" are constructed in a way to inspire listeners with their message of them taking back power, embracing everything they were given, and not letting anyone hold them back. And even though the lyrics are sung in their native language, you can feel the power in their music!  
I also love to feature the talented upcoming musicians from my Abracadabra label on my mixes. This mix features Maz, who is an incredible talent from Brazil making music that really evokes emotions.
Are there any DJs whose mixes you're a fan of right now?
Yung Bae: My favorites have been the homies, and I'm a really big fan of what Snakehips are doing. The recent mixes and live sets I've heard from them have been more of a house vibe, and I love that direction for them. 
Another one is my boy Dombresky—love the Disco Dom. He and I actually have a whole album done, just a bunch of sh*t ready to go. But yeah, it's fun seeing what they're tapped into and what they really love in a tastemaker sort of way.
How does Spotify's DJ Mixes capability help you connect with your audience?
Yung Bae: It helps me to give my fans insights into what I'm truly rocking with currently. It lets me play around with my own tracks and see how they fit in with this other side of the music world. It also lets me resurrect some old tracks and be like, "Oh, you guys haven't heard this in a while. Check this out. It actually slaps in a DJ set. 
So it's a way for me to do what I want, play it by ear, and goof off . . . which is ultimately the most fun part of music. 
BLOND:ISH: Spotify is the go-to hub for my audience in general, and the DJ Mixes capability helps to build a deeper relationship with my audience beyond the music. Everyone loves a DJ mix because you can really talk to your audience in infinite ways, like taking them on a journey,  just pure party vibes, or serve a specific purpose or need, like a perfect mix to chill out on Sunday. So to have this capability just lets you build a deeper relationship with your audience past the releases, which is nice, but the mixes can have more depth. 
Ready to check out the new DJ Mixes from Tiesto, Aluna, Yung Bae, and BLOND:ISH? Head over to our DJ Mixes hub to start streaming them now.