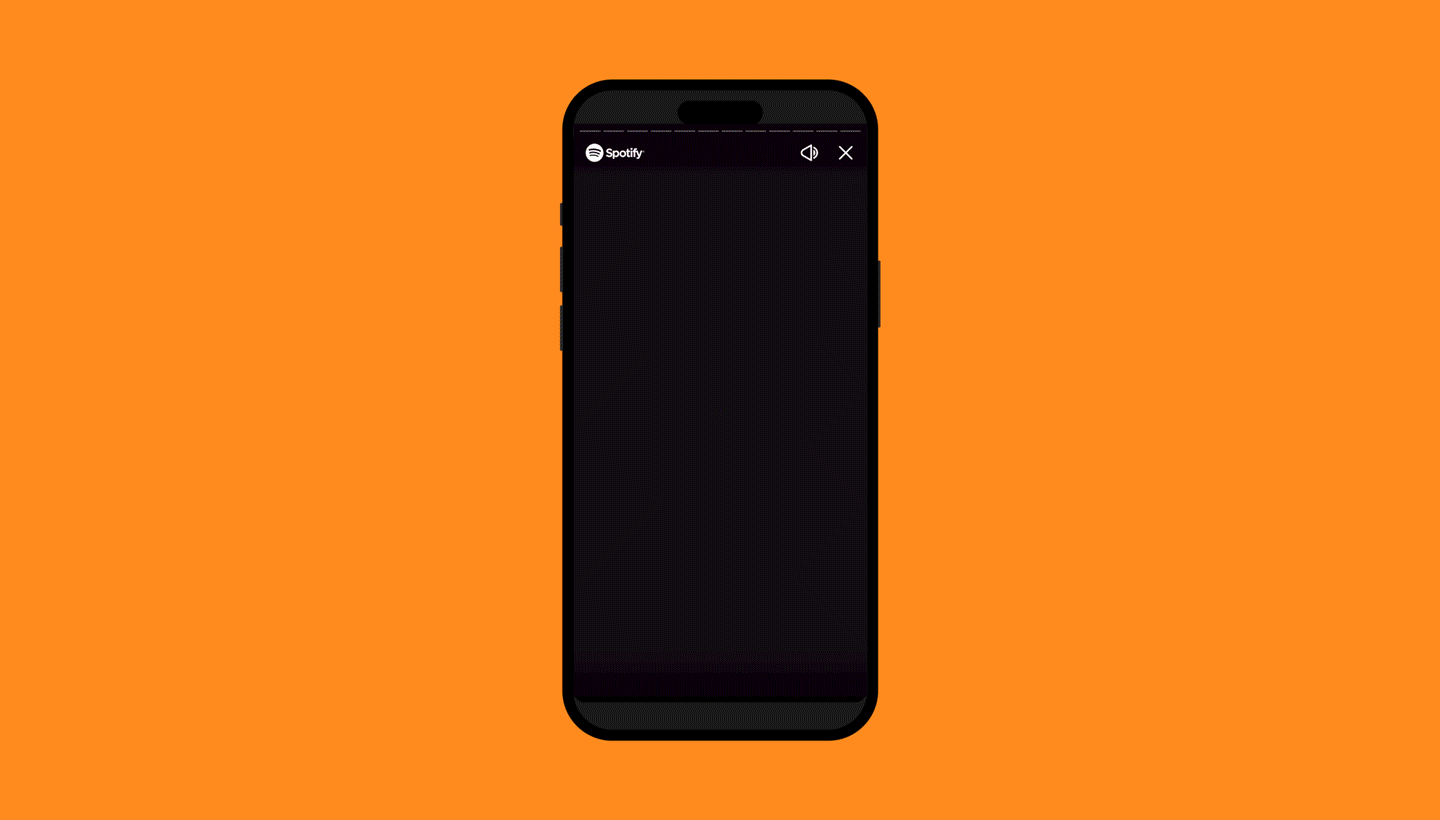 YOUR PERSONALIZED EXPERIENCE
Everything You Need To Know About 2022 Wrapped
Listen to this story read aloud in 5 minutes and 30 seconds.

What were your 2022 listening milestones? Did you forge a deeper connection to your favorite creators, or explore new avenues of audio discovery that expanded your listening habits? 
Spotify Wrapped is all about celebrating the endless ways that millions of creators and fans connect through audio each and every day. Starting today, we're commemorating a year gone by and inviting our fans to join in on the fun with the eagerly anticipated, personalized 2022 Wrapped experience. 
This year's Wrapped experience is filled with fan-favorite features and exciting new ones that spotlight the many-layered elements of listening that make each and every fan unique. We know that no two listeners are the same—so, from the oddly specific to the unapologetically predictable, 2022 Wrapped encourages listeners to peer into the vibrant kaleidoscope of their listening and show it off to the world. Eligible iOS and Android users with the latest version of the Spotify mobile app can celebrate this ultimate combination of self-expression and play with their personalized experiences. (Creators, fear not: Artists and podcasters will also receive their own personalized Creator Wrapped to learn about and celebrate how their fans listened.)
We're providing fans with some of their favorite Wrapped features plus a slate of new ways to discover and celebrate their year in listening. Just make sure you're using the most recent version—8.7.78 or higher—of the Spotify app. (You can check this by going to Settings, then About. The app version you have downloaded will show up at the top of the screen.)
Here's what to look out for:
Dig into your listening more deeply
Alongside our reveal of the top artists, songs, albums, and podcasts of 2022 that delighted our 456 million listeners around the world, fans can also head into the experience to see their own top lists across genres, songs, and podcasts, as well as minutes listened this year. (You can learn more about some of the genres here.) This year, we're bringing back now-classic data stories and mixing in new features for a whole new way to discover your 2022 listening. 
The two new stories include: 
Your Listening Personality:

It's not only about what you listened to—but what that says about your music taste. This year during Wrapped, we're showcasing 16 different Listening Personality types that Spotify created for 2022 Wrapped. Your Wrapped will showcase your Listening Personality based on how you listened to music throughout the year. Want to better understand how each of these special personas compare to one another? Find out all about them

here

.

Audio Day: An interactive story that gives you a peek into how your music taste evolved throughout the day, Audio Day showcases the niche moods and aesthetic descriptors of the music you listened to during morning, midday, and evening time periods.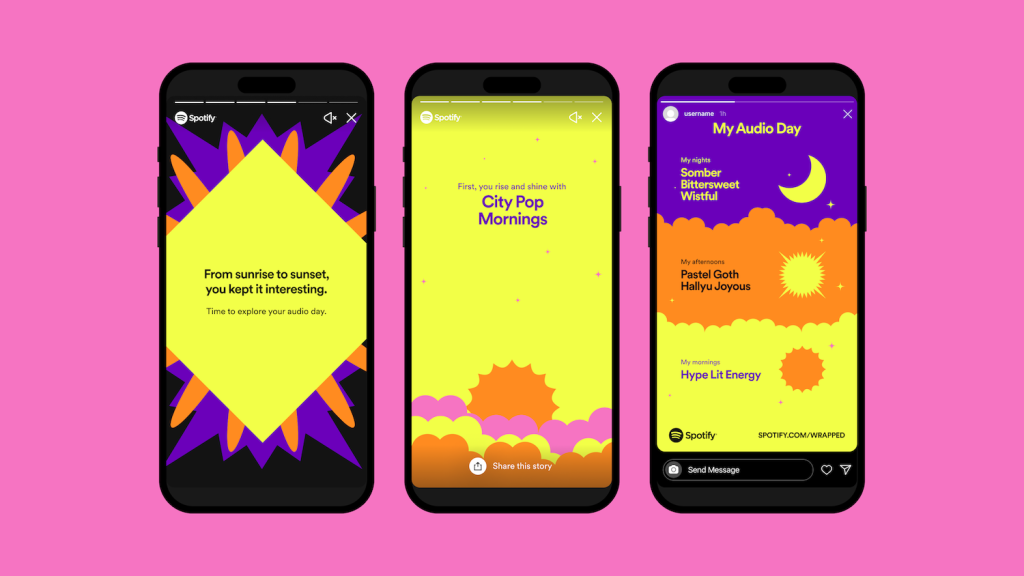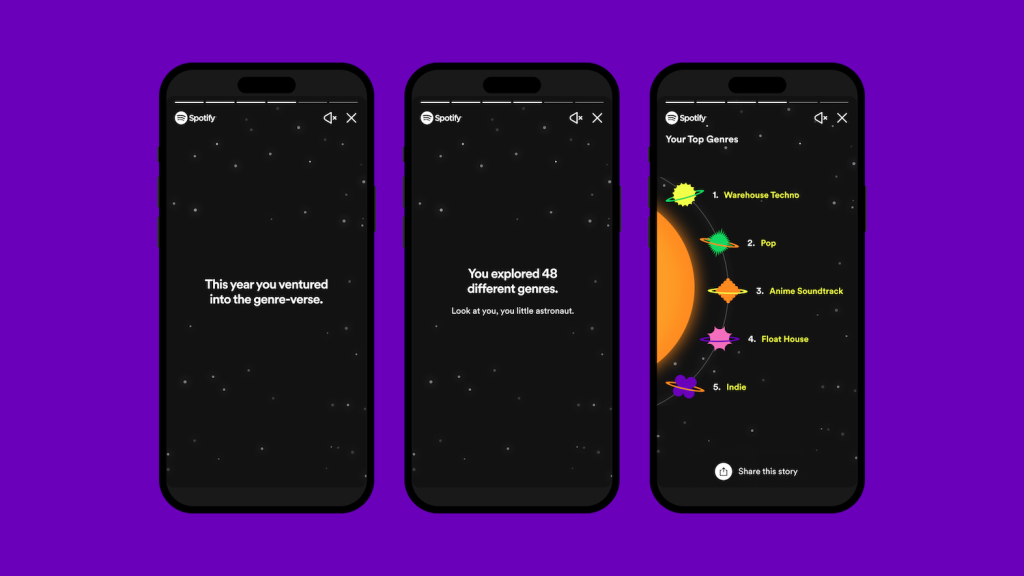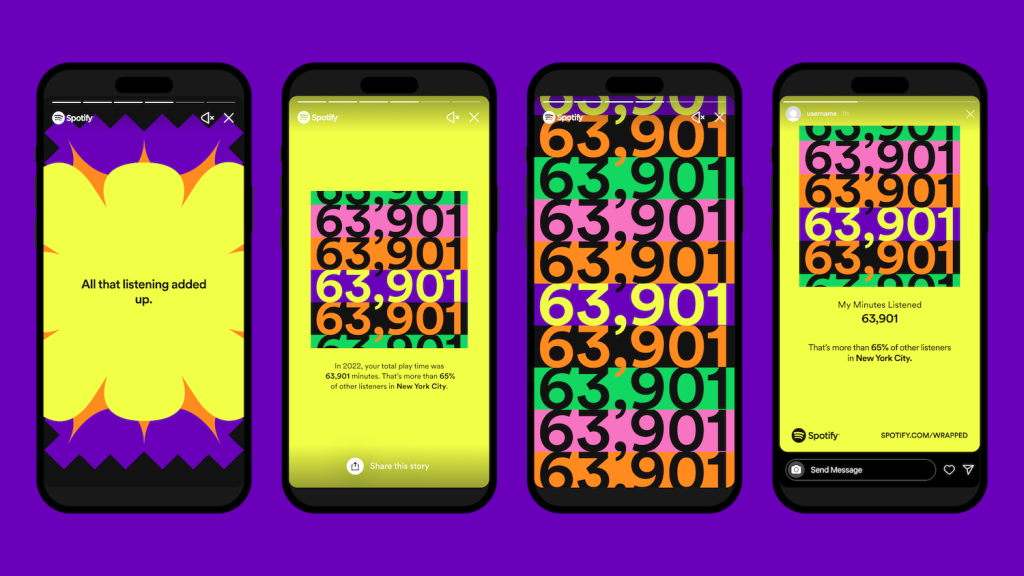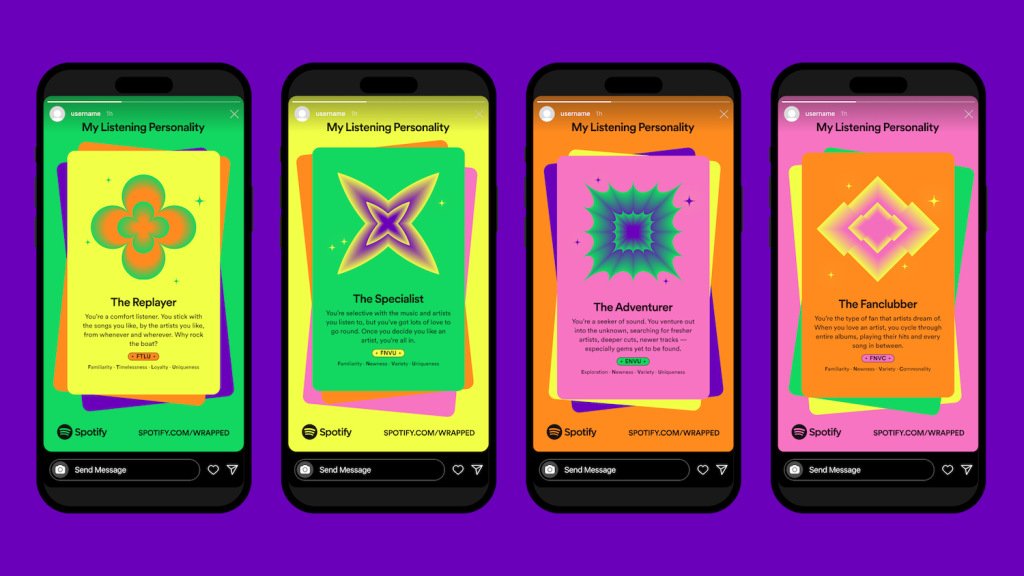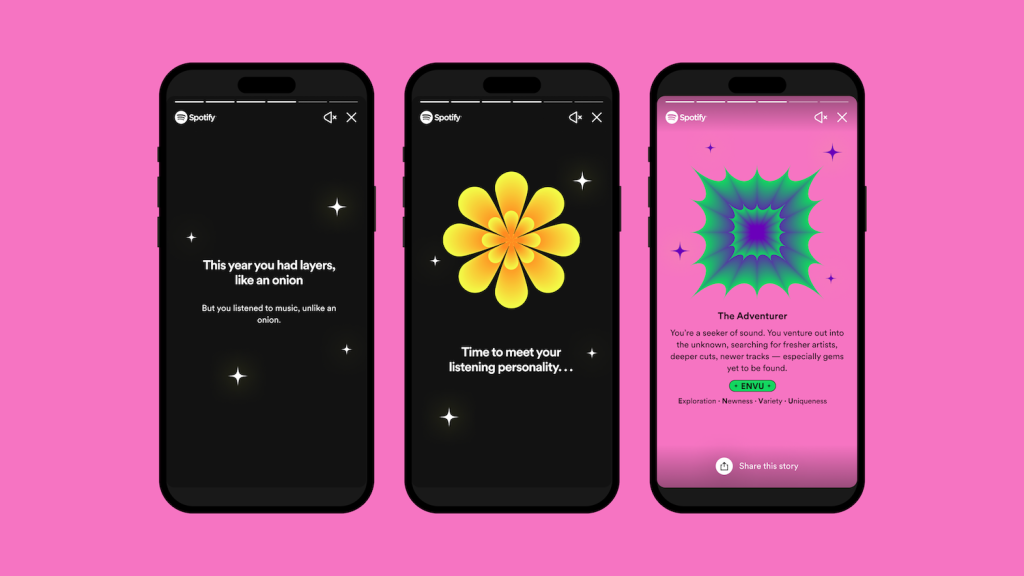 Share more
We know that Spotify fans love to share their Wrapped cards, so new this year, we're adding the ability to share Wrapped cards on WhatsApp and Line. 
Fans can also unlock a personalized Snapchat lens that reflects their Listening Personality, and they can enjoy special Wrapped-themed apparel for Bitmojis anywhere Bitmojis are available, as well as custom Wrapped-themed GIFs available anywhere GIPHY is integrated.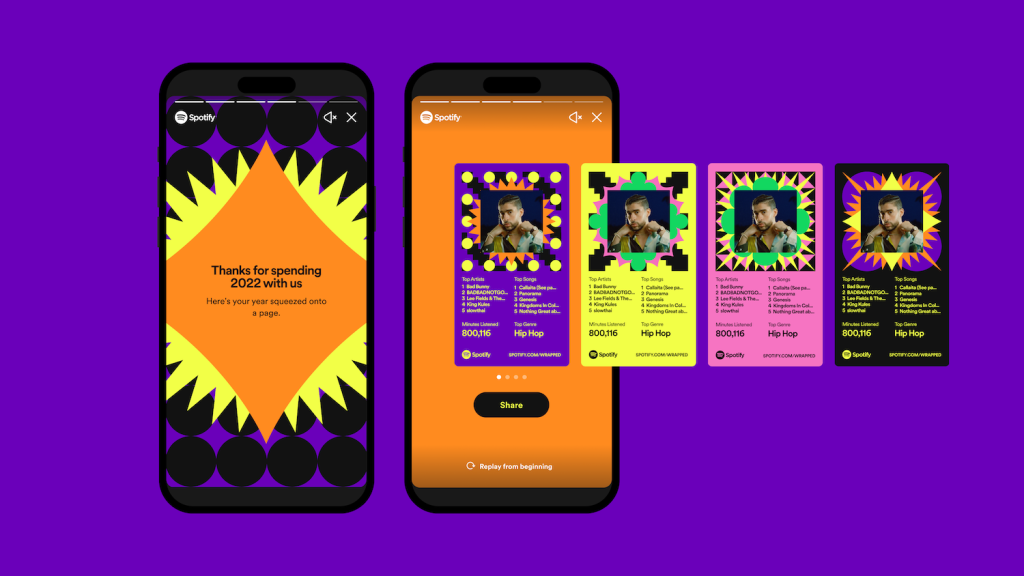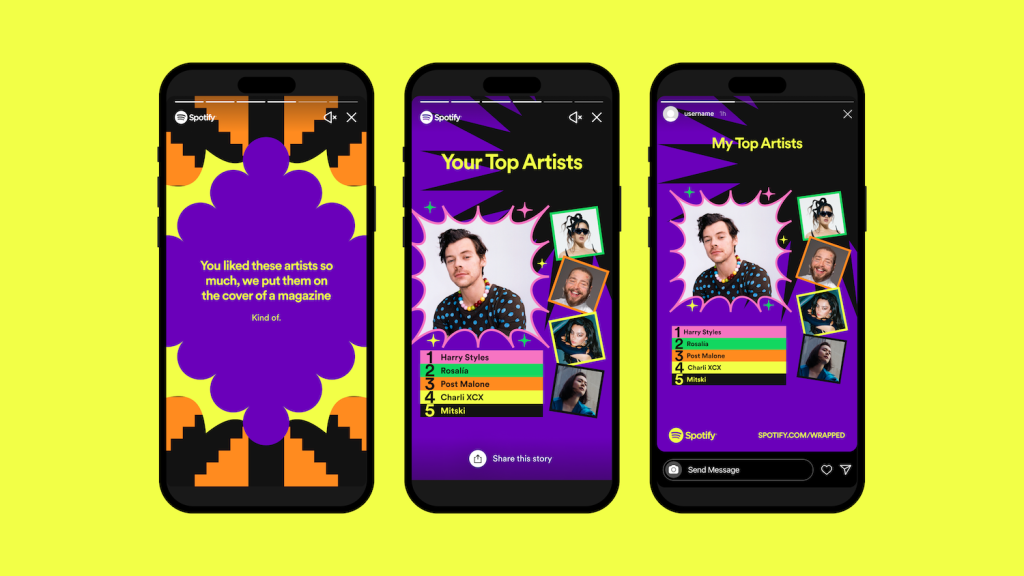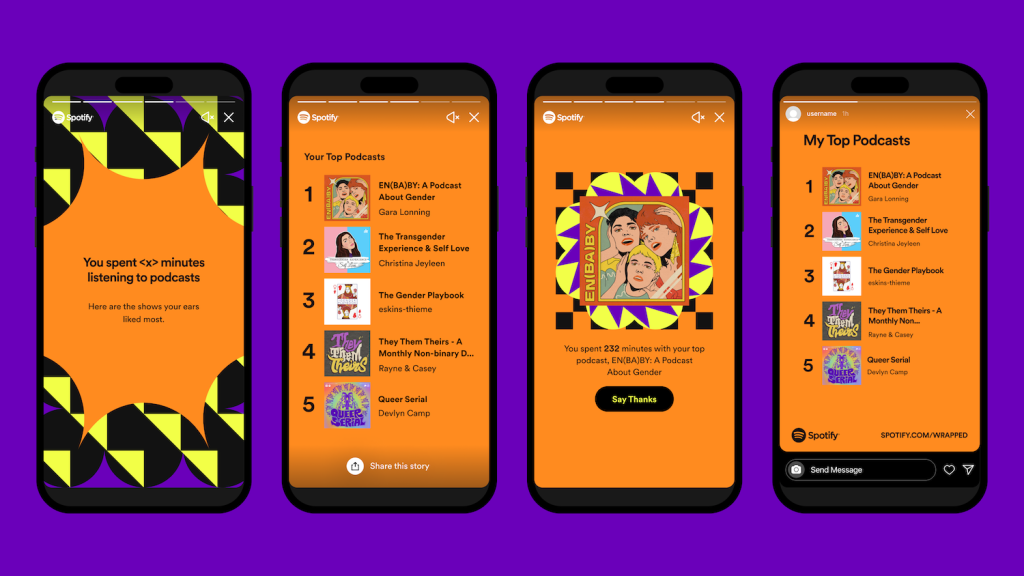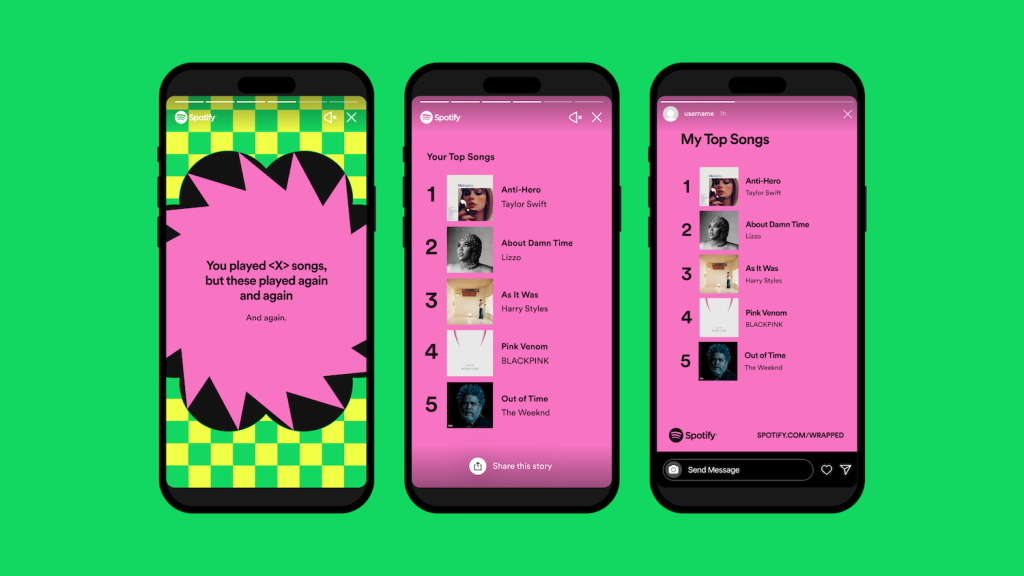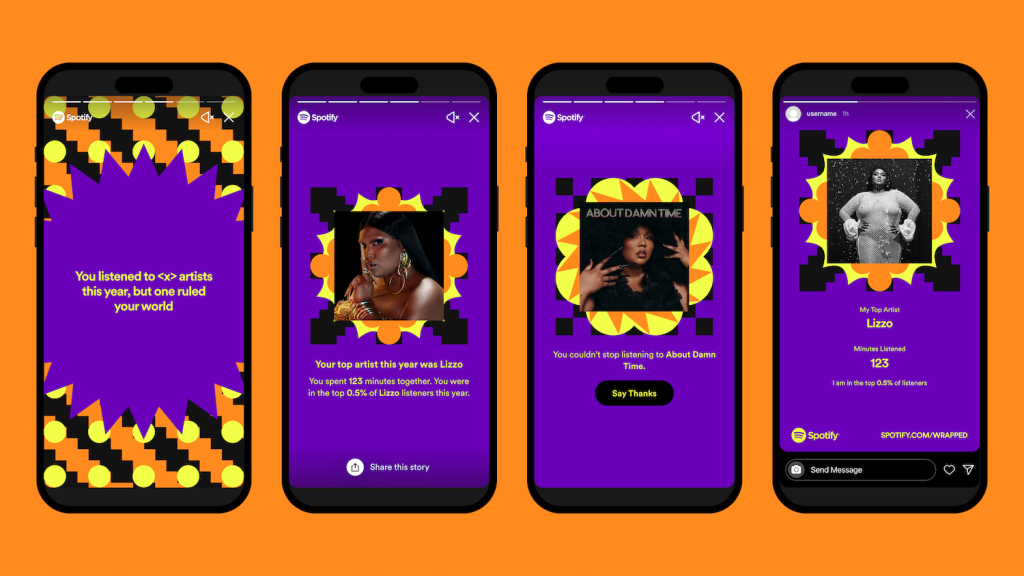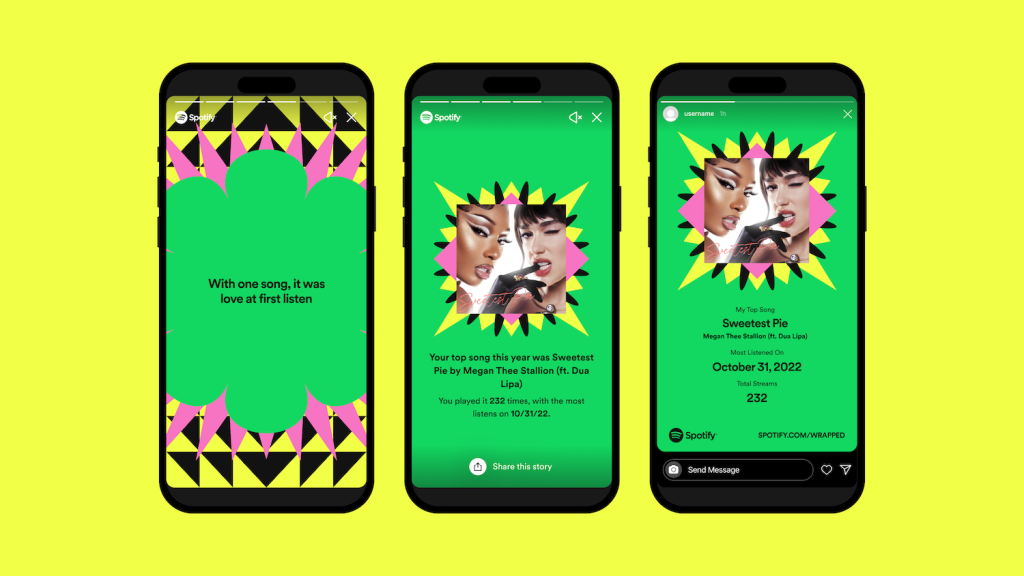 Taking Wrapped into Roblox 
Earlier this year, Spotify became the first music-streaming brand to have a presence on Roblox with the launch of Spotify Island. Now, for the first time, we're taking Spotify Wrapped to the metaverse with Spotify Island: WonderWrapped on Roblox. 
To celebrate Wrapped and the artists that soundtracked the year, we'll be taking over the Spotify Island mainland with Wrapped-inspired quests, games, and virtual merch, and with photo booth opportunities with 12 different artists including Bizarrap, Black Sherif, Calvin Harris, CRO, Doechii, Eslabon Armado, Miranda Lambert, NIKI, NewJeans, Stray Kids, SUNMI, and Tove Lo.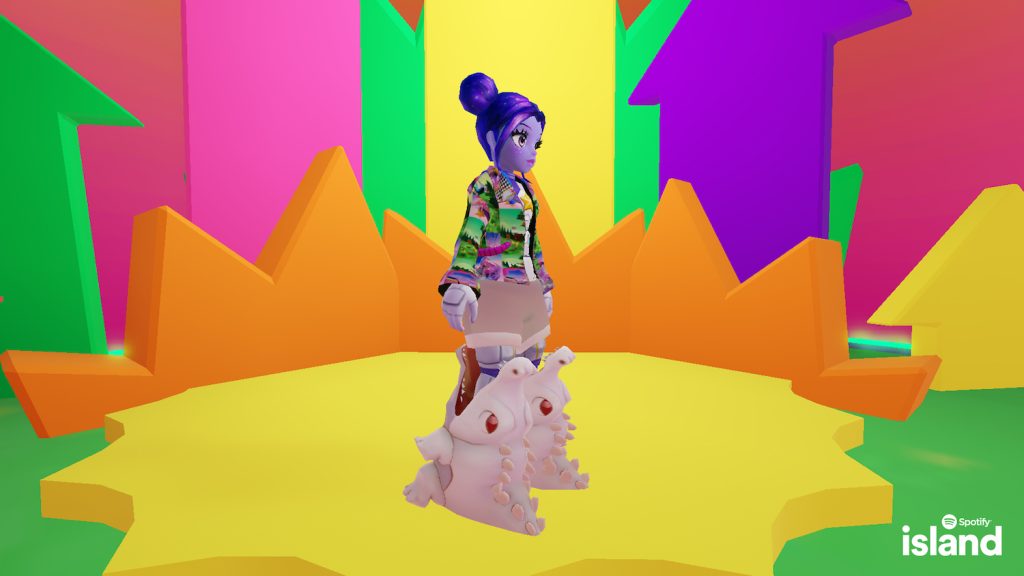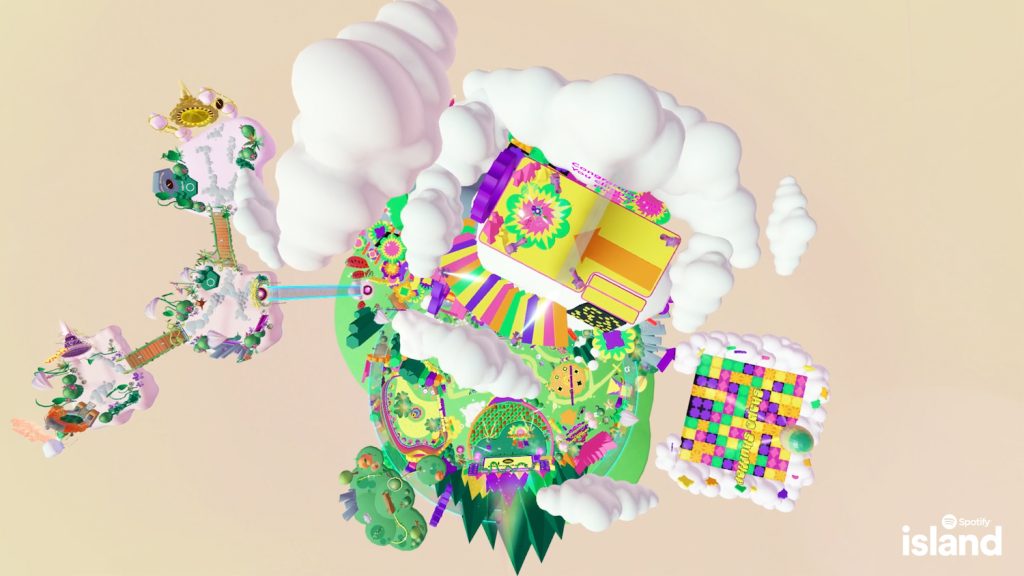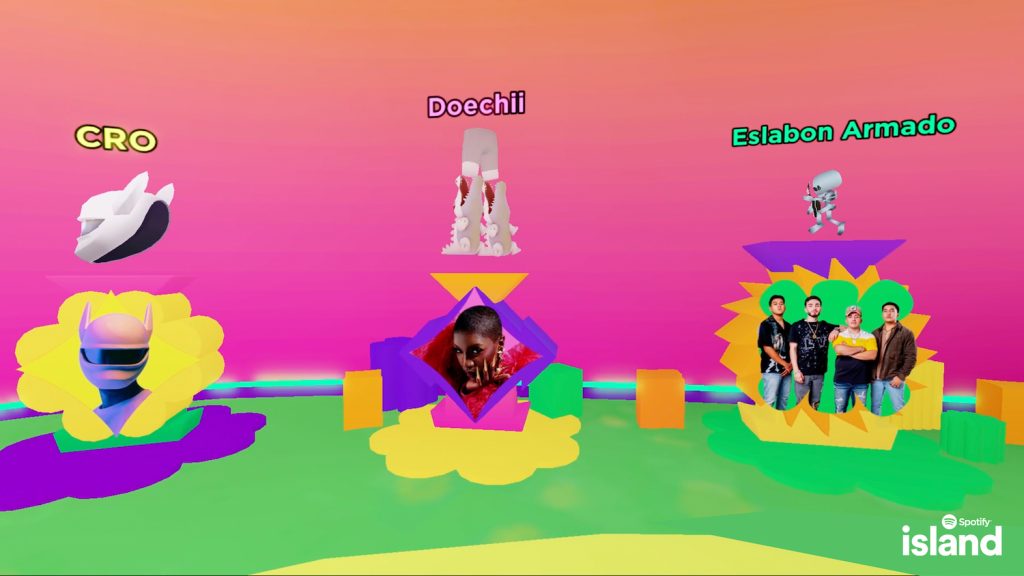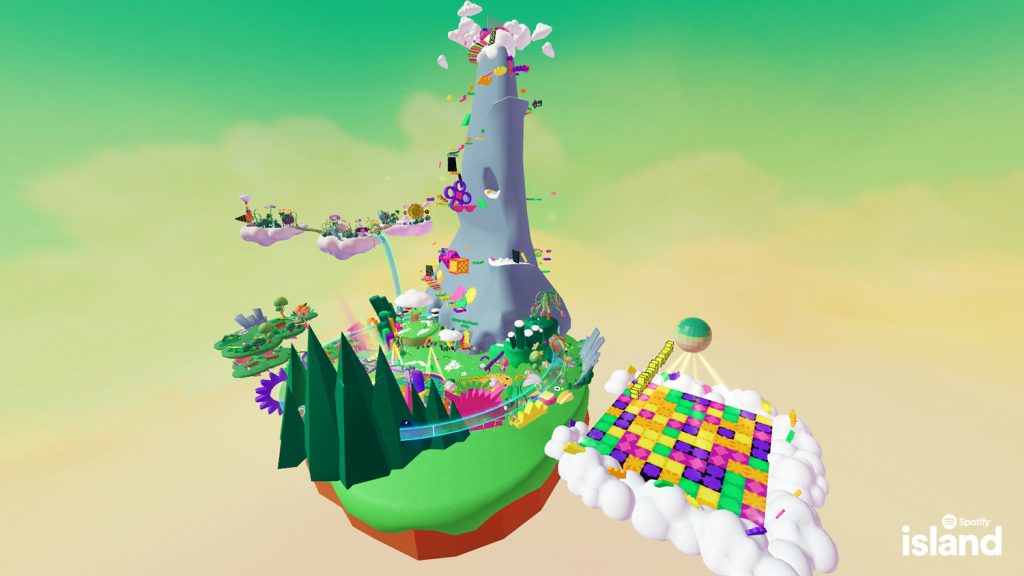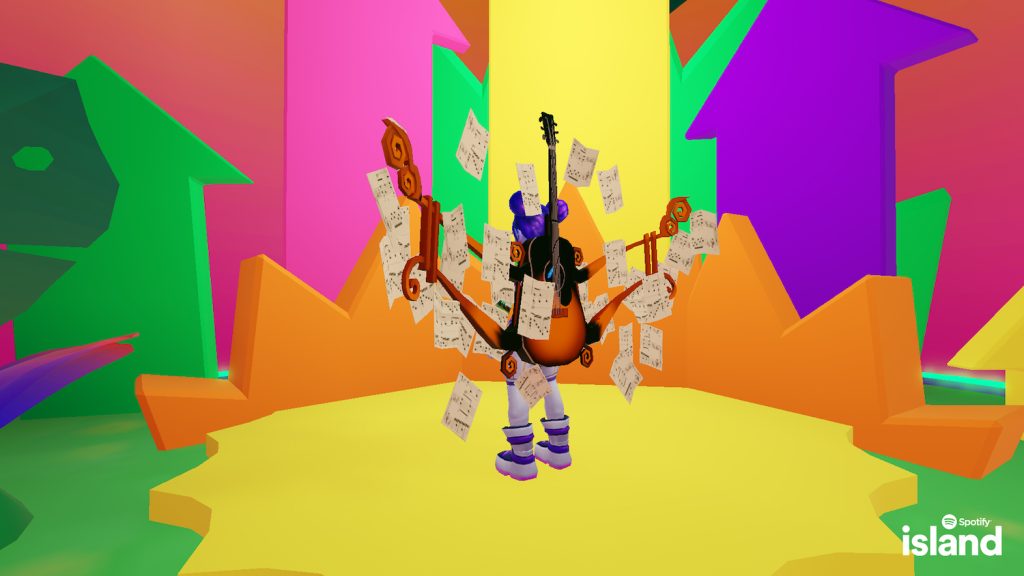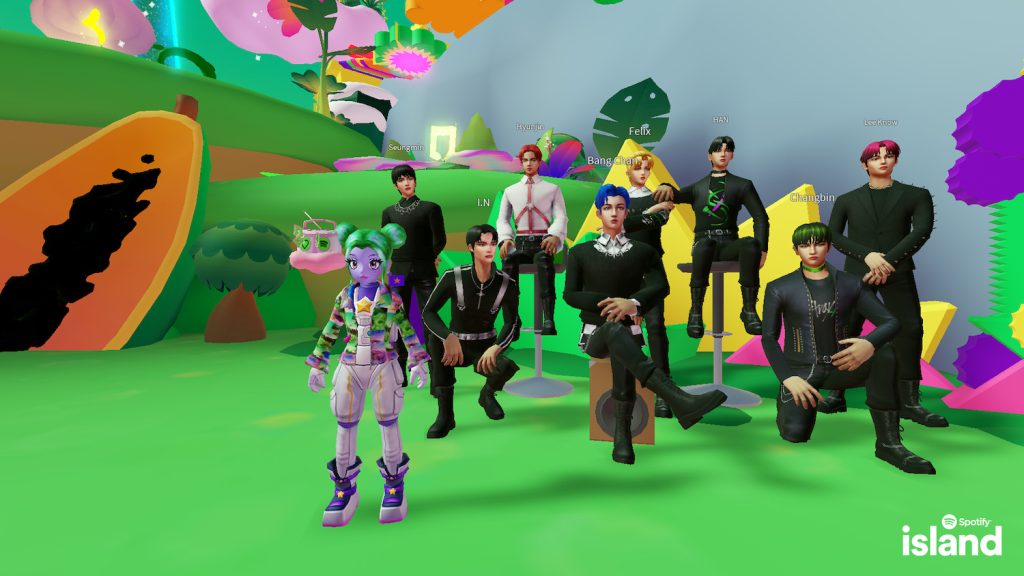 Your Artist Messages
Last year during Wrapped, select top fans of 100 different artists got to experience exclusive thank-you videos in their Your Artists Revealed playlists. With Your Artist Messages this year, select fans will receive end-of-year thank-you videos from some of their 2022 top artists, with each video followed up by their most listened song from that artist this year. Fans and artists really enjoyed this unique opportunity to connect last year, so we're massively expanding the number of artists involved from about 100 in 2021 to more than 40,000 in 2022.
Spotify Camp Nou takeover
As a part of the first-of-its-kind partnership between Spotify and FC Barcelona, fans can also find 2022 Wrapped videos from some of their favorite players, including Robert Lewandowski, Alexia Putellas, Pedri, and Ansu Fati. 
2022 Wrapped is a playful, interactive experience for fans everywhere to delight in the world of audio. So what are you waiting for? Go check out your personalized 2022 Wrapped experience—and then be sure to #humblebrag about your excellent taste. 
Looking for more Wrapped? Check out For the Record's Wrapped hub.