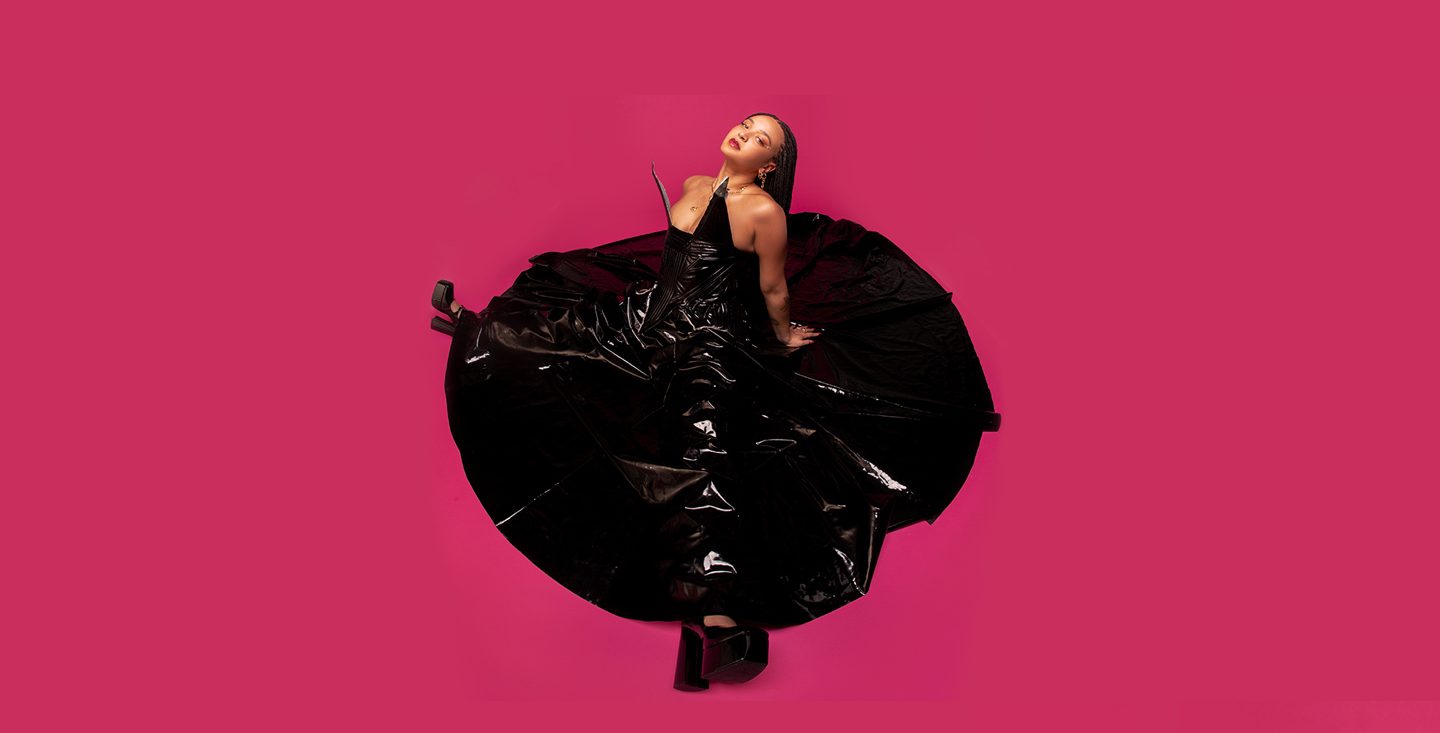 AMPLIFYING VOICES
Spotify Celebrates Black History Month With the Launch of Frequency Zine
Black voices continue to be left out of the cultural narrative. So in 2021, we launched Frequency—what's become our year-round global initiative to celebrate Black art, entertainment, creativity, and community. Its mission is brought to life by programs like the Ripple Effect Sunday dinner series and the Free Studio creator residency. Frequency is the home for Black expression as it shapes how the future sounds. 
This Black History Month, we're continuing our support by unveiling Frequency Zine, a new social series focusing on dynamic artists who embody the boundless future of Black music. Throughout the series, we'll highlight six Black artists across Frequency's genre-specific playlists, including Indie, Dance/Electronic, Rock, Pop, and more. The first artists to be featured in Frequency Zine include Austin Millz, Bree Runway, Chiiild, Connie Constance, Foggieraw, and Kelela. 
Along with the playlists, each edition will feature a digital cover, custom photoshoot, and interview videos. Fans can follow Frequency on Instagram and Twitter to check out Frequency Zine as soon as it drops.
Frequency is a part of our ongoing commitment to support creators from historically marginalized communities and foster equity in the audio space. Read on for some more ways Spotify is highlighting Black creators across our platform this February. 
Black authors step into the spotlight with Audiobooks
There's always more to learn about Black history and culture, so this month, some of our listeners will also receive recommendations for Audiobooks they can sink their ears into, like The 1619 Project developed by Nikole Hannah–Jones, Son of Elsewhere by Elamin Abdelmahmoud, We Over Me by Devale Ellis and Khadeen Ellis, and Finding Me by Viola Davis, which has been nominated for a Spoken Word Grammy.
The Audiobooks Hub will also be taken over with five curated shelves highlighting titles by Black authors within some of our most popular genres. These shelves consist of The Classics, Mystery & Thriller, Editor's Picks, Lost in Love, and Be Inspired. Some of the titles you'll find include:
Black podcast creators continue to set the tone
In addition to the Frequency Zine and our curated Audiobooks shelves, we're also proud to showcase thought-provoking conversations from some of Spotify's top Black podcast creators.
The Unbothered Network is a groundbreaking podcast and production company created by award-winning journalist Jemele Hill. Unbothered seeks to elevate the voices, stories, agency, and nuance of Black women by producing high-quality audio experiences on Spotify. The slate of shows including Jemele Hill is Unbothered, Sanctified, and The Black Girl Bravado offers conversation that builds community, all through the power and intimacy of podcasting.
We Said What We Said with Rickey and Denzel recently returned for its fourth season exclusively on Spotify in all video. Each week, longtime best friends Rickey Thompson and Denzel Dion dish on all things pop culture, sex, partying, struggle, love, and more. We Said What We Said is a show with bold advice, hot takes, and risqué storytelling.
On The Ringer's Higher Learning with Van Lathan and Rachel Lindsay, the hosts dissect the biggest topics in Black culture, politics, and sports. Two times per week, they will wade into the most important and timely conversations, frequently inviting guests on the podcast and occasionally debating each other.
Spotify is committed to creating space for Black creators and fans to express themselves year-round, and as we move forward in 2023, we will continue our support on and off our platform.
Looking for more on the diverse and exciting sounds coming from Black artists around the globe? Check out our playlist This Is Frequency.