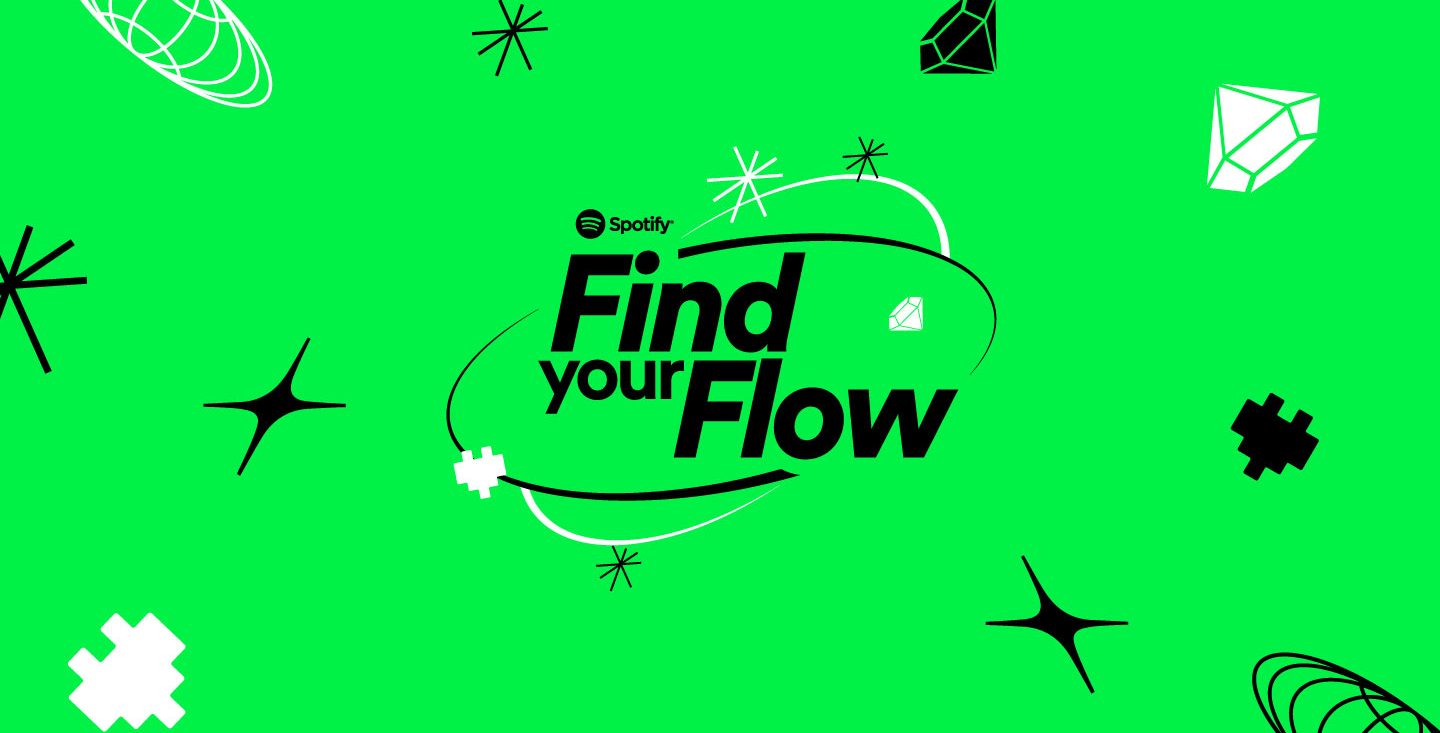 FIND YOUR FLOW
Spotify's New Interactive Experience Helps Latin Music Fans Find Their Flow
It's hardly hyperbole to say that Latin music has taken over the globe: Latin music streams on Spotify have increased by almost 170% in the last five years. From reggaetón to trap to hip-hop, Latin urbano music has found its place as a favorite among listeners, especially Gen Z. 
To celebrate and recognize the varied genres and musical styles within Latin urbano music, we're launching a new experience, Find Your Flow, or Descubre Tu Flow, that gives fans bespoke playlists tailored to their musical tastes. The new interactive in-app experience will help listeners discover which Latin music styles best define them. 
How To Find Your Flow
When you enter the experience, you'll be asked three questions about your tastes. We'll combine your answers with your listening habits to determine your unique flow. 
The flows are defined by eight different personas. They are: 
Bichota

: You are empowered and ready to dance. Your identity is strong. It's not just a trend; it's a lifestyle.

Perreadorx

: The party is calling you, and you can't miss it. You are adventurous, and the night is your favorite time of the day. Can you guess why?

Leyenda

: You have a thing for classics; you start the perreo with "Gasolina." You are always ready to play your anthems to become the soul of the party.

Romantic

: Dedicating songs is your way of writing poems. You show your love with a verse, and as a true romantic, every lyric melts your heart.

Pegao

: Your content is the most viral on social media. You know all the trends and dances. Singing with flow is your passion. You don't miss a beat and are always on top of what's cool.

Bellacx

: The streets taught you everything you know about music. Your neighborhood always had the best beats to dance, twerk, and rhyme to.

Tóxico

: You live your relationships through music, so you need an anthem for every aspect of your romantic life: breakups, infidelity, and jealousy.

Rookie

: Your flow is not urban, but if you put your heart into it, you can get the party going.
Ready to find your perfect flow? 
Head over to

https://spotify.com/descubretuflow

.

Answer the three-question prompt.

Based on your listening habits, we'll suggest a unique percentage mix of eight personas.

Then we'll share a personalized playlist specially curated for you based on your persona mix.

Like what you learned? Easily share your personas and your flow cards with friends on social media through the share button. 
Find your perfect rhythm and flow by visiting https://spotify.com/descubretuflow.