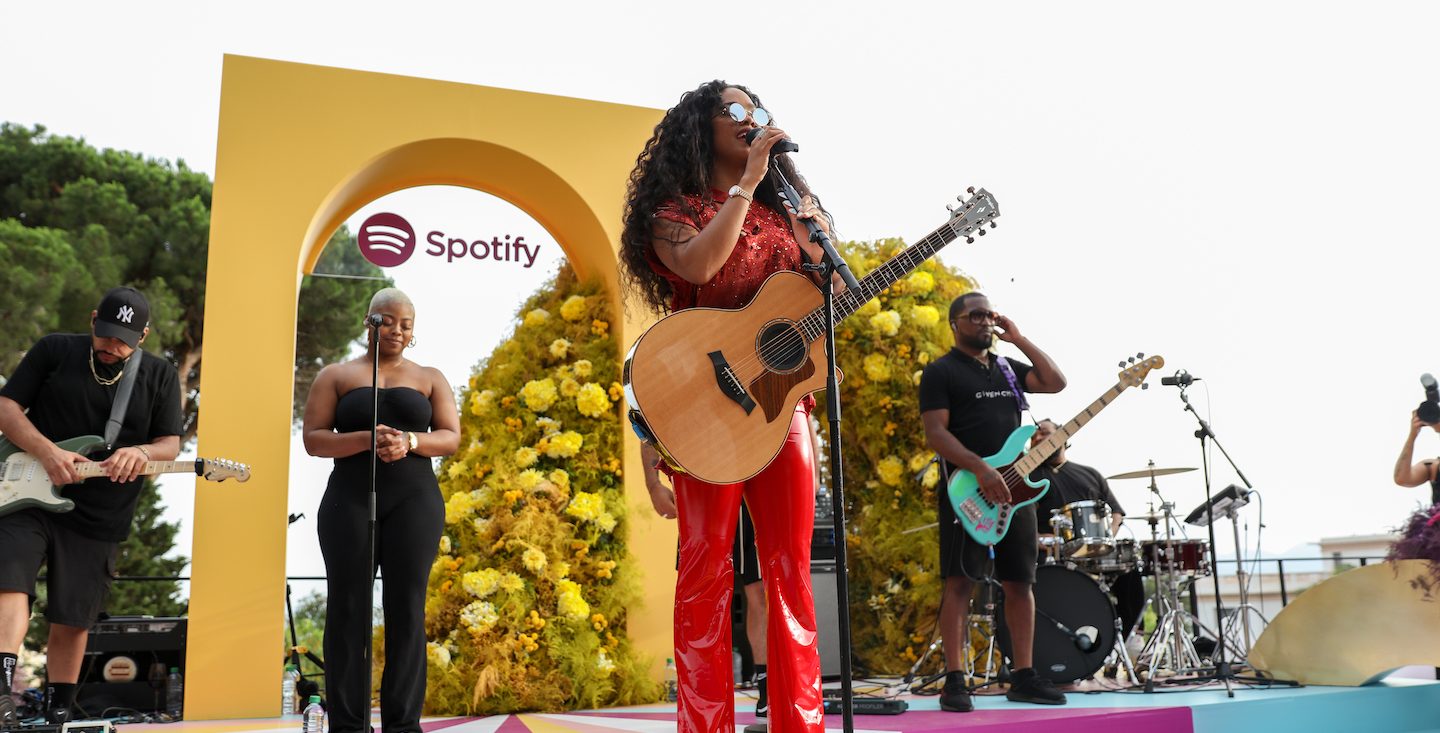 LIVE FROM CANNES
Creativity, Cocktails, and Connection at Spotify's Cannes Lions Kickoff Event
We opened our week at the Cannes Lions International Festival of Creativity in France the best way we know how: Spotlighting stellar musical performances and creating a magical atmosphere. 
After a day spent at Spotify Beach, we hosted an opening night celebration at a beautiful private villa in the center of Cannes' La Californie district. Upon arrival, guests including Paris Hilton, Matt Kaplan, Alex Cooper, Trevor Noah, Emma Chamberlain, Amanda Gorman, Pola Gomez, Josh Richards, Auli'li Cravalho, Ashlyn Harris, and more mingled over food and drink, and grooved along to selections from the DJ duo Collyer Twins.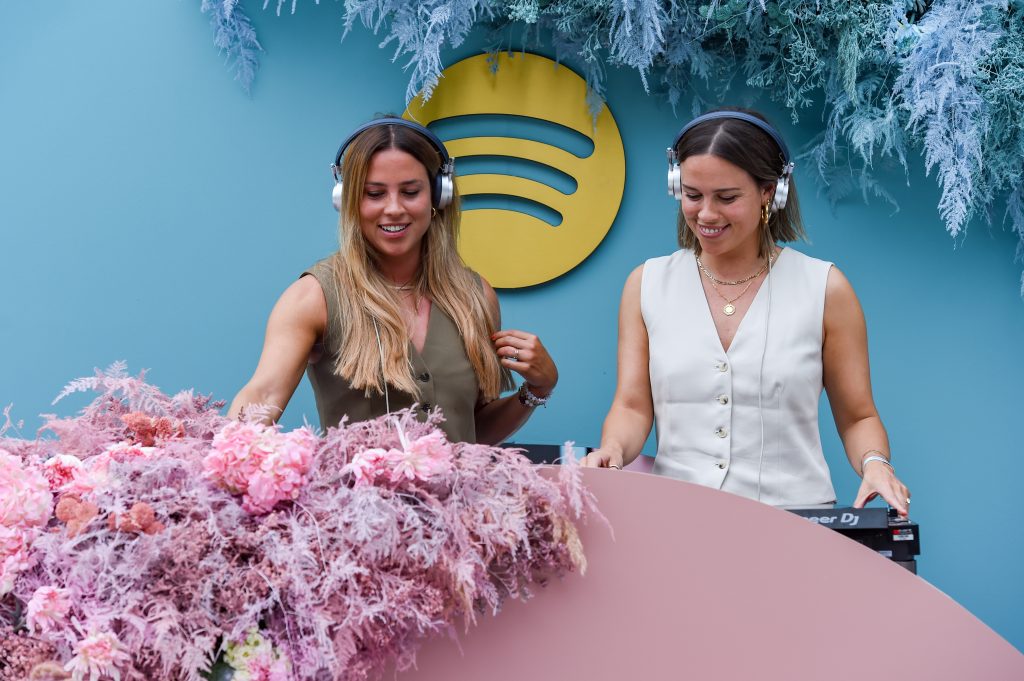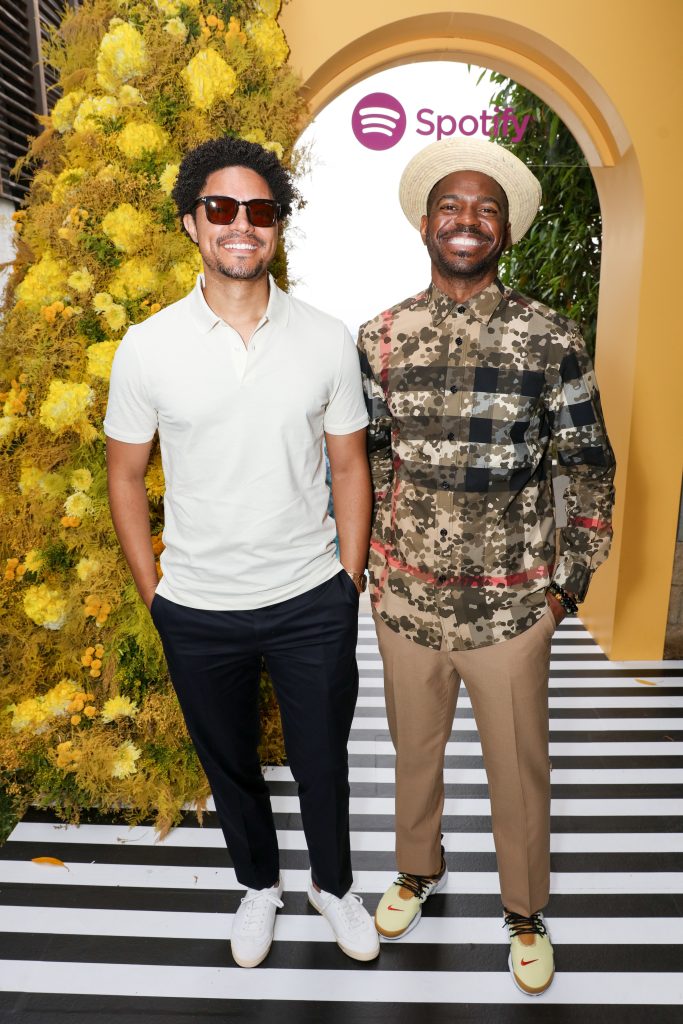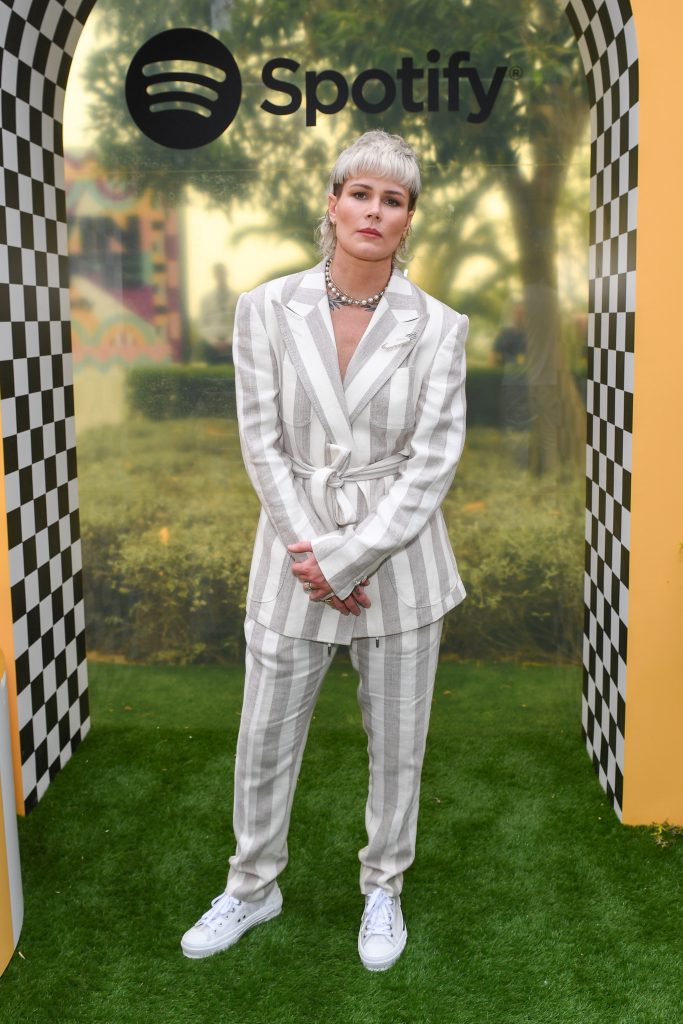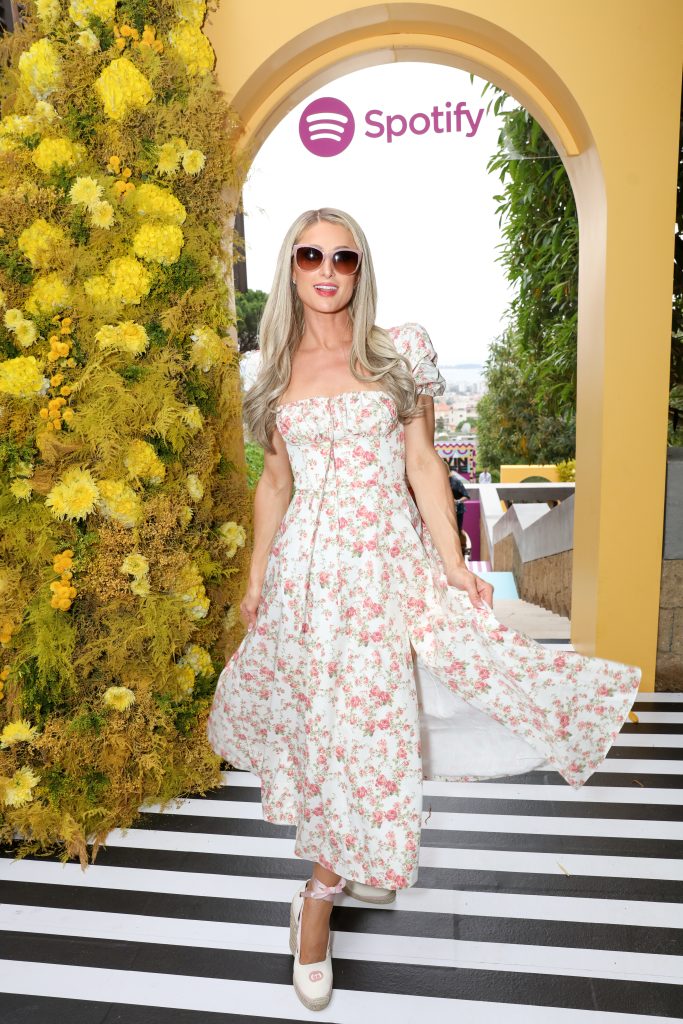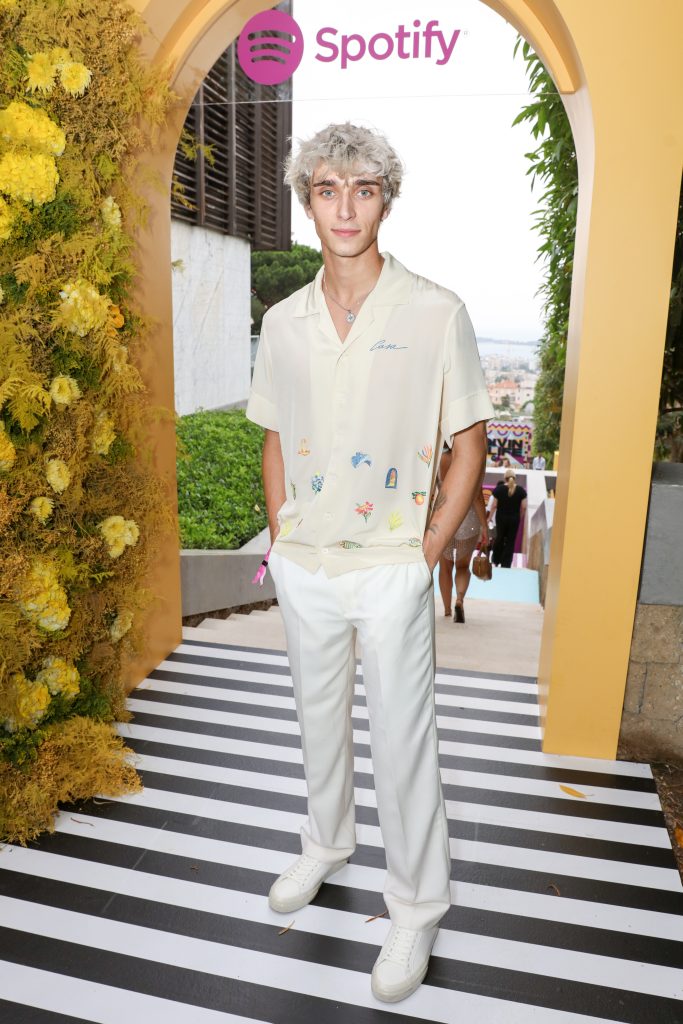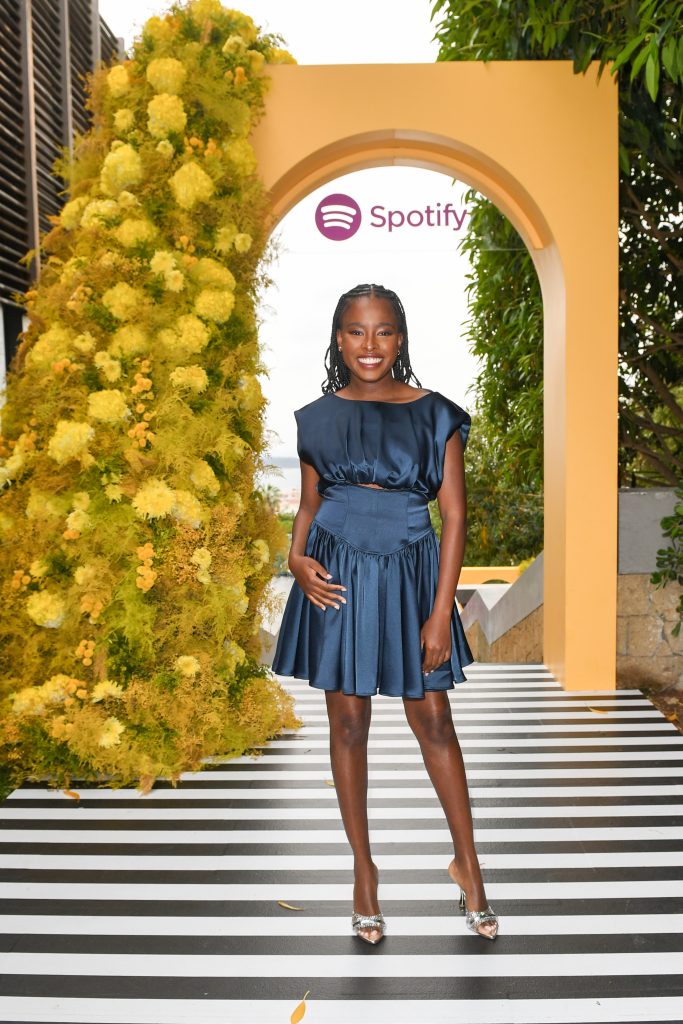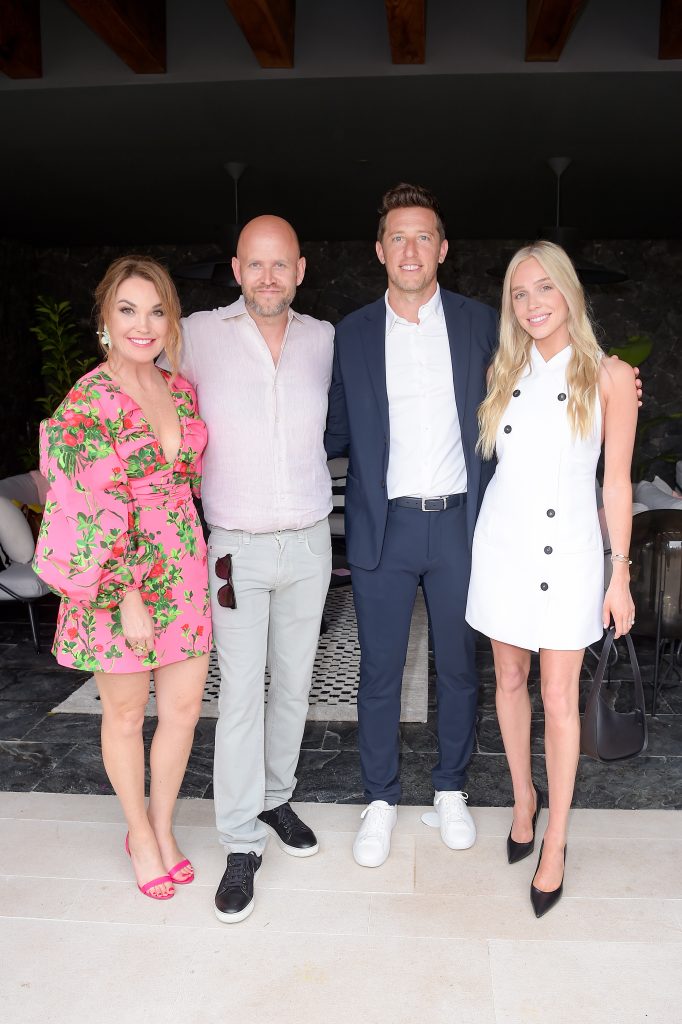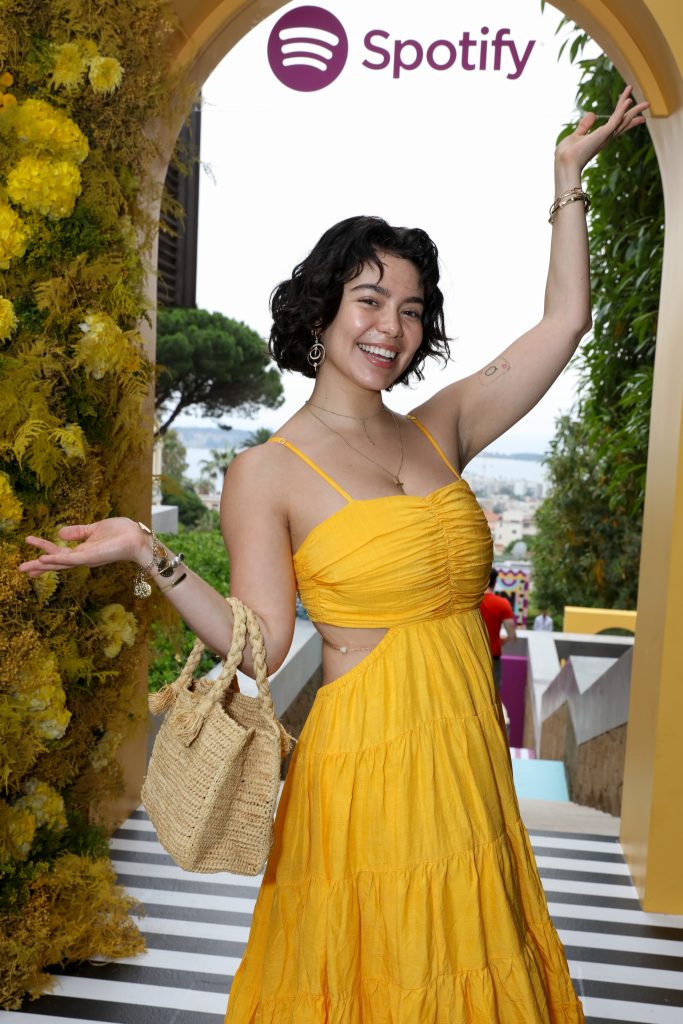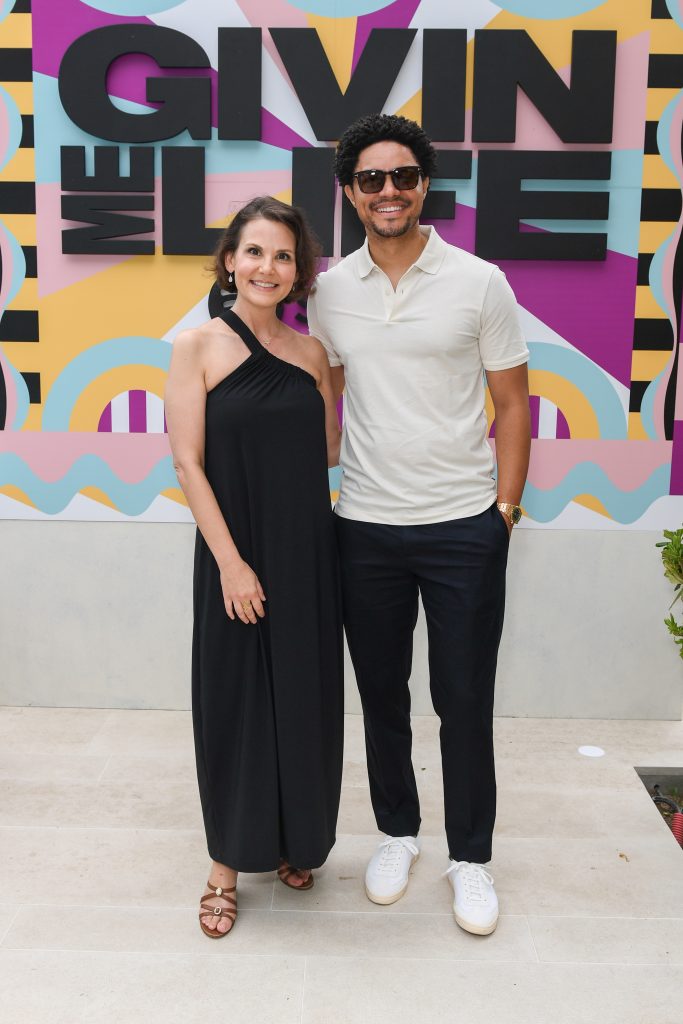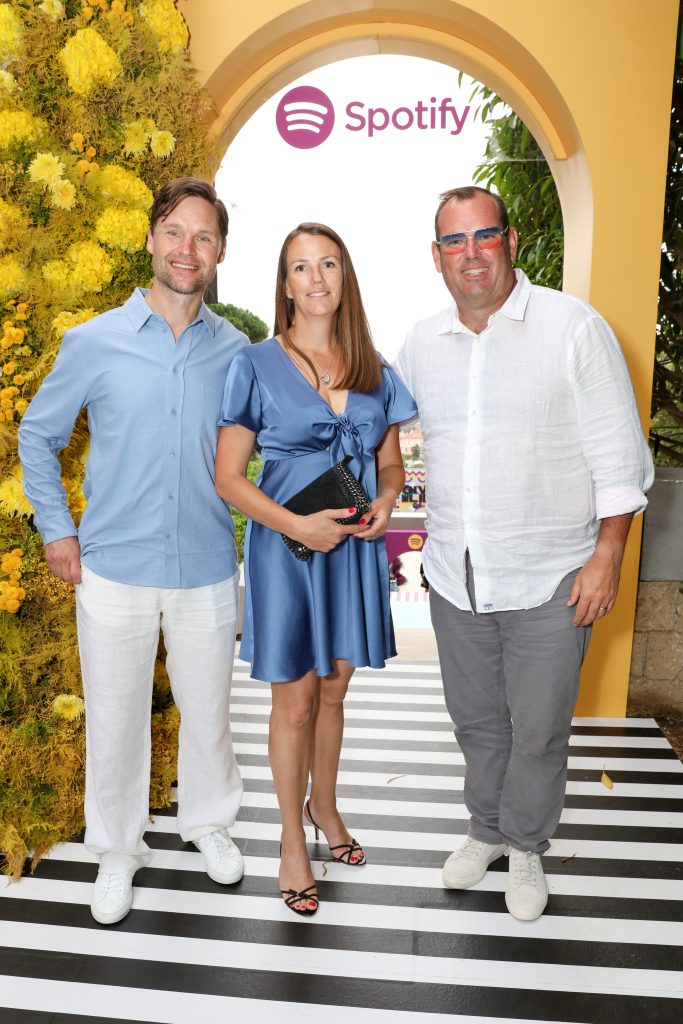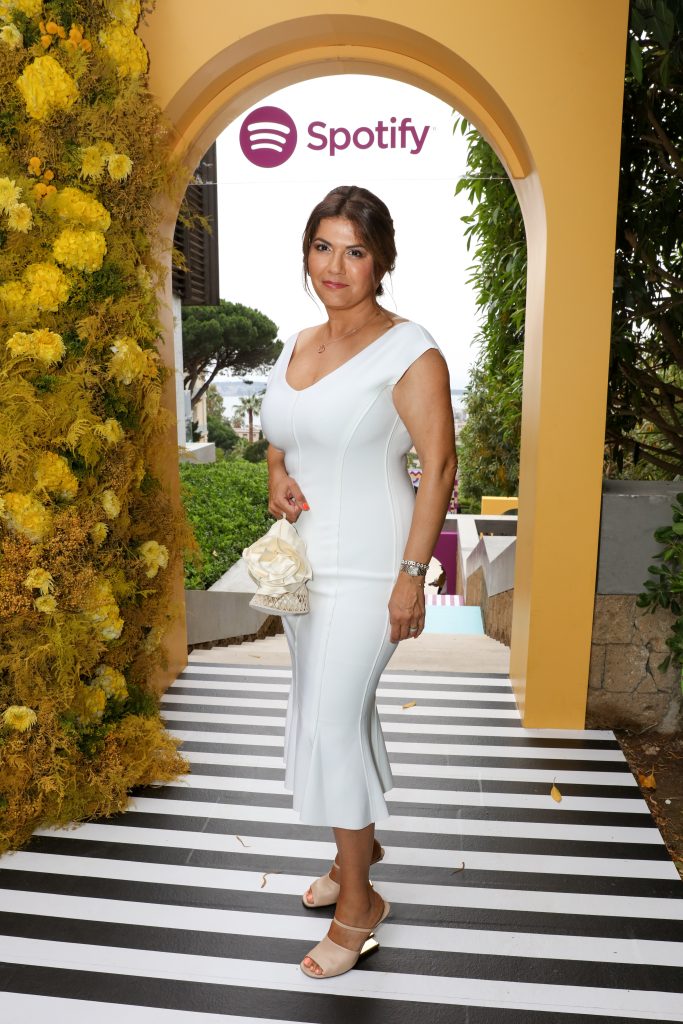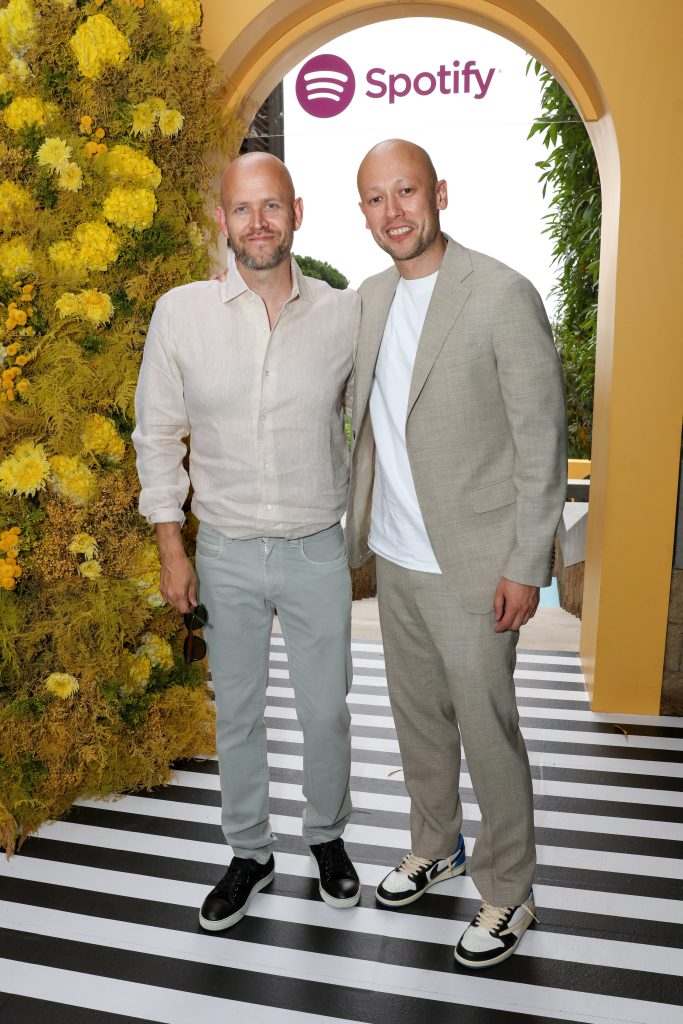 The evening's main event was a performance from Grammy Award-winning artist H.E.R. The American singer graced the stage with her powerful vocals on her hits which included "Intimidated," "Slide," "Best Part," "Damage," "The Journey," and "We Made It."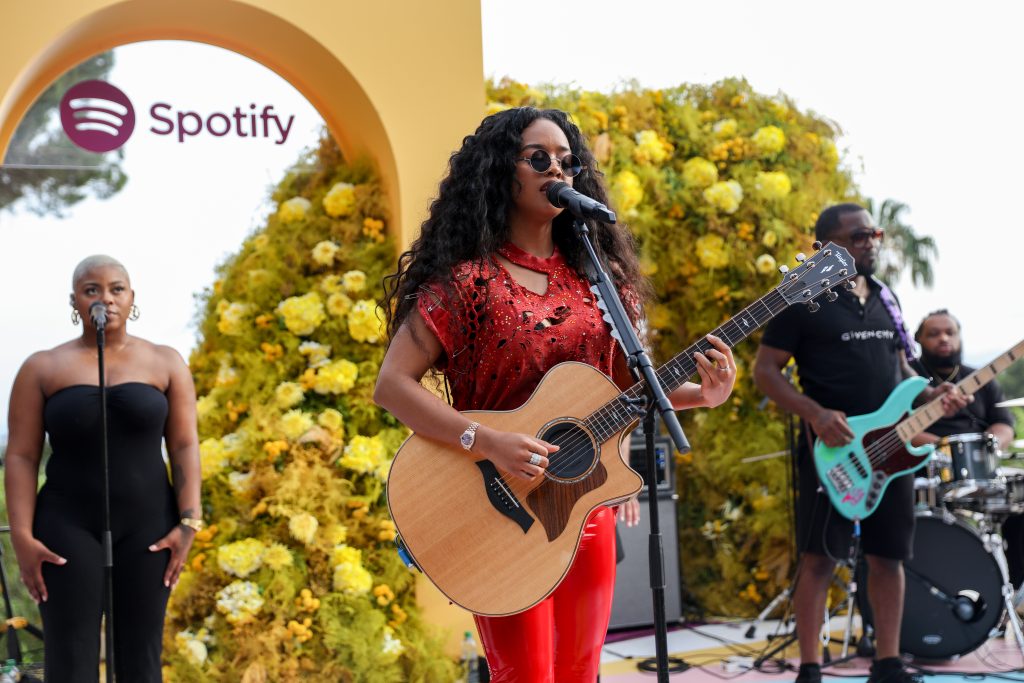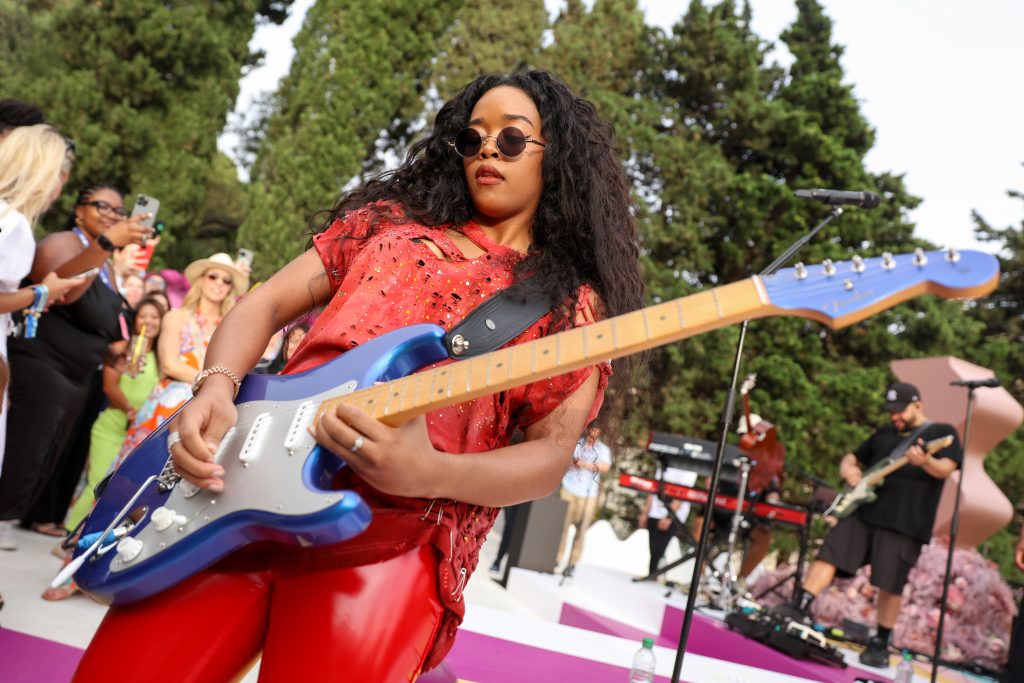 In addition to the beautiful scenery of the French Riviera, attendees could admire a mural created specifically for our event by artist Lakwena Maciver. The London-based artist is known for her colorful, boldly patterned, text-based work found in high-profile spaces worldwide. The piece, inspired by lyrics on H.E.R.'s "Damage," adorned the walls as guests walked down the stairs.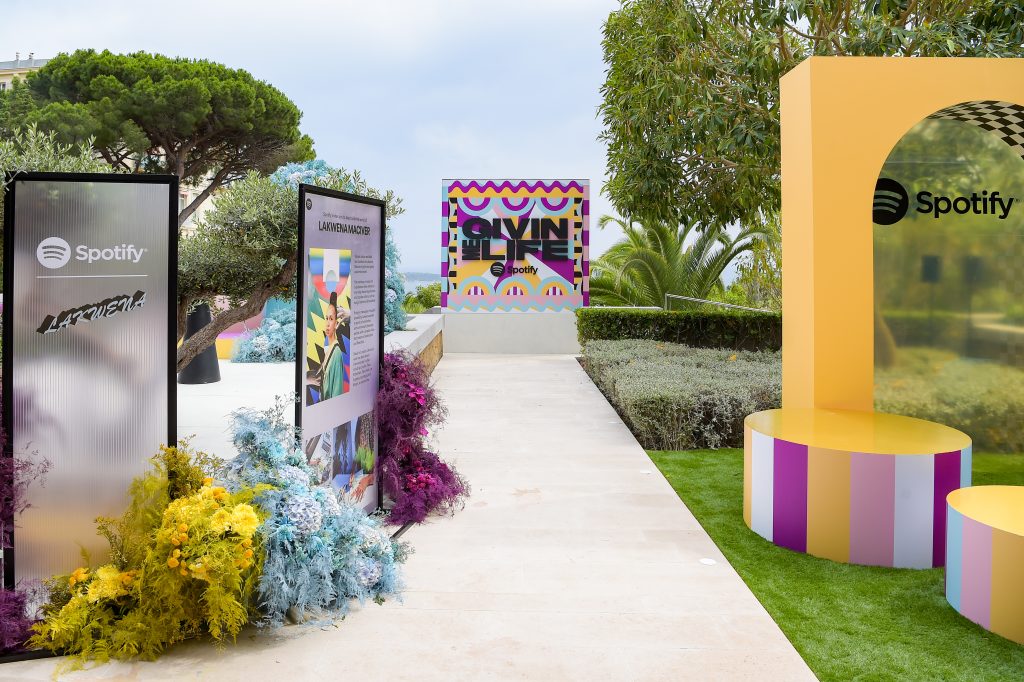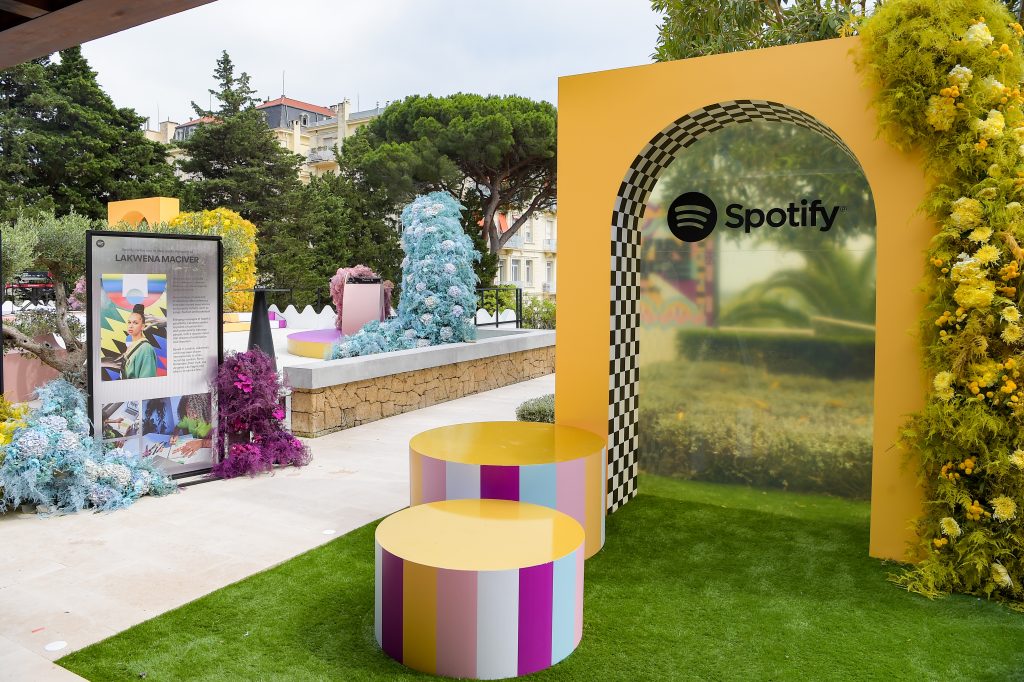 For the Record asked Lakwena  about her creative process and how she brought her mural to life.
Does music play a role in your creative process? 
Yes it does. I love music and it helps me to get in the flow of work and also to set an atmosphere. The music I listen to depends on the theme of the work. It's very eclectic. People I've been listening to recently are SAULT, Abimaro, Acholi Machon, RIMON, and Papa Wemba.
What excited you most about creating your piece for this event?
I've just had a baby and not traveling far right now, so it's nice to be able to make work that will travel on its own. I like the idea of the glamor of Cannes, and thinking about that kind of energy from this place is nice.
From concept to reality, what was your process?
I was thinking about the architecture of Cannes—the arches, the water, the sun—and thinking of ways of incorporating that into my aesthetic in terms of the pattern work and the colors used. And this lyric "giving me life" from H.E.R. really captured for me this idea of a celebration of life, which is a beautiful thing to think about for me in this season.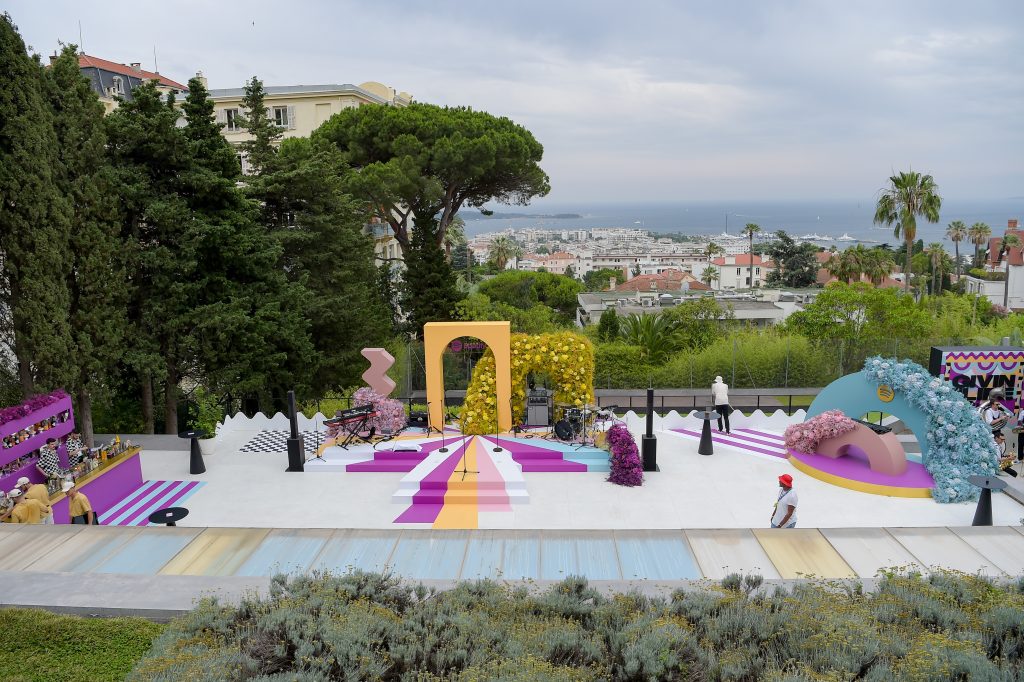 What's your favorite aspect of the piece?
I think that lyric. The words are always key for me. And those words really resonate with me. To me the artwork just carries the words.
How do you overcome creative roadblock, should you hit one?
To be honest, music is always massive. Hearing new music can spark a whole new project for me. Sometimes if I've got a roadblock I just need to go and do something completely different. My sister Abimaro is also an artist—-a musician—and she's someone I'm always collaborating with. She shares my vision, so when I'm stuck on something or need to think something through, I'll often turn to her and we'll bounce ideas off each other.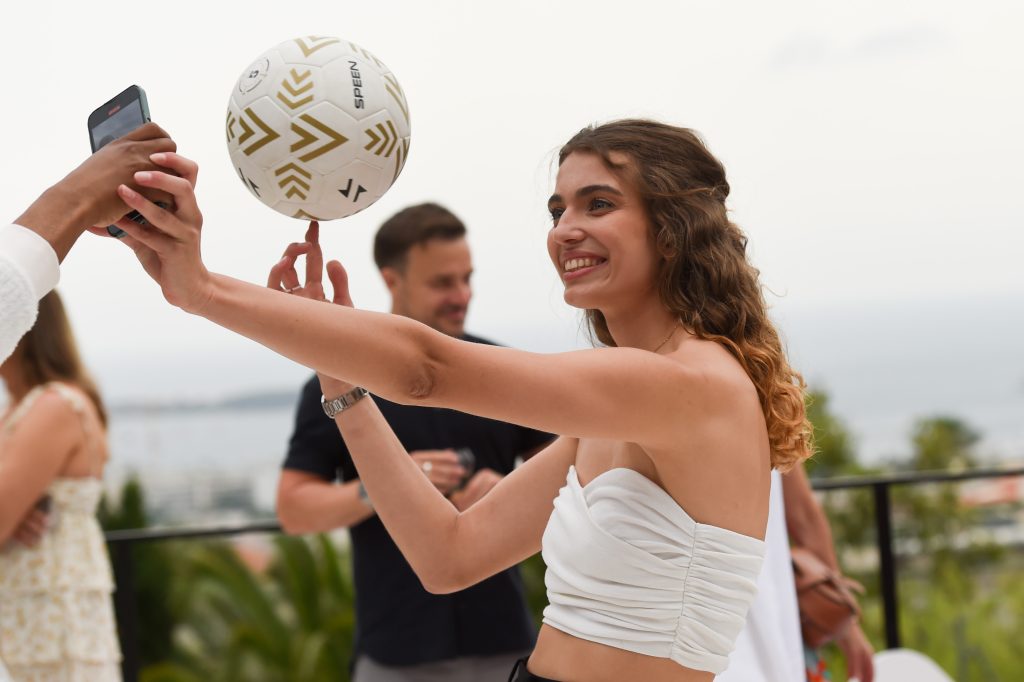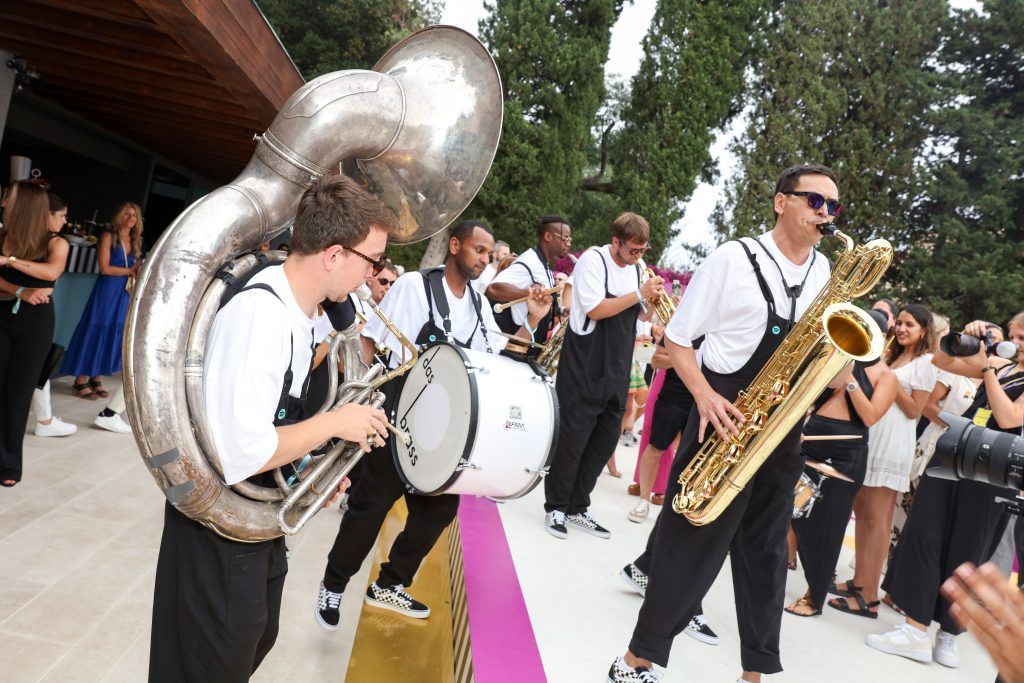 This is just the beginning of our journey in Cannes. Check out everything coming out of the French Riviera here.