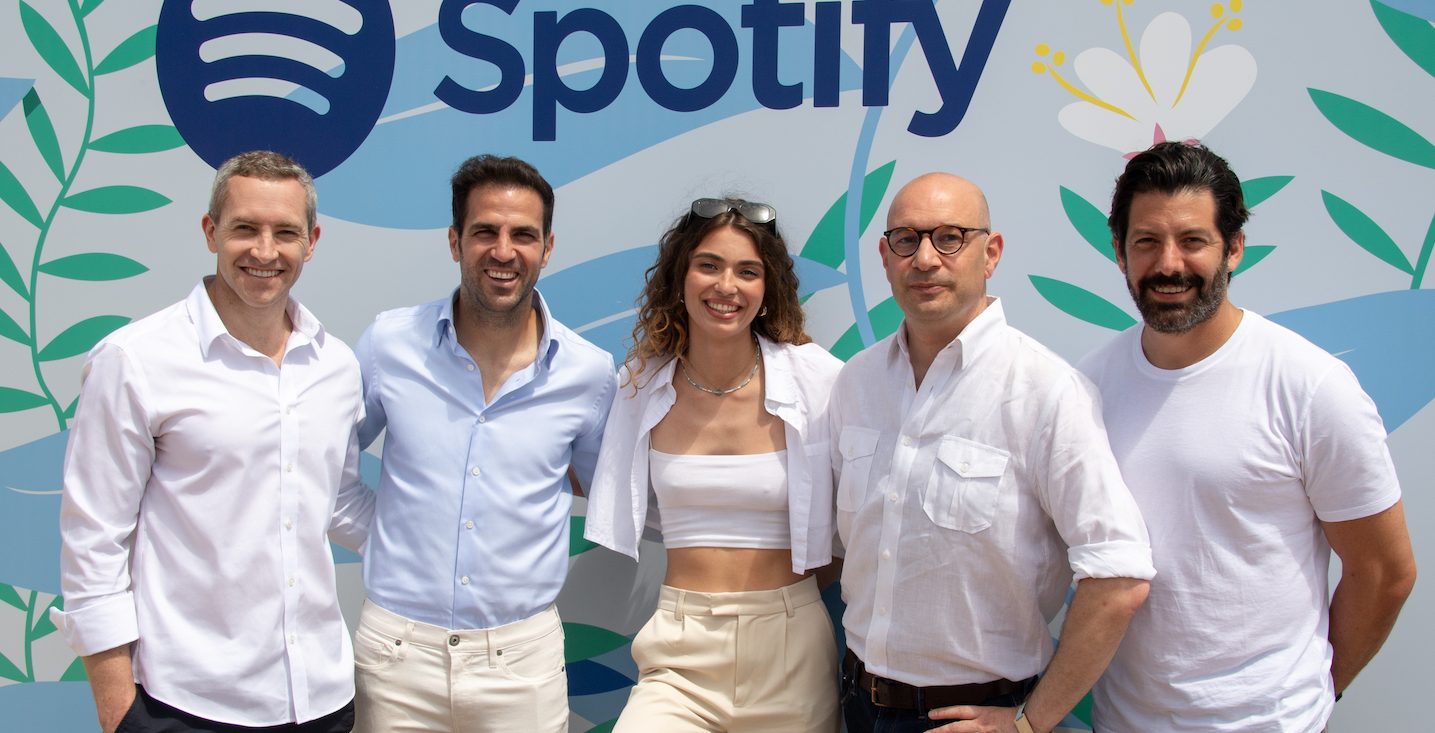 LIVE FROM CANNES
How Spotify Brings FC Barcelona Players and Passionate Fans Together
For fans, the world of sports is more than what happens on the field or the outcome on the scoreboard. It's about bringing people together. In this way, sports and music are similar—especially when it comes to the passion that fans have for each.
This week at Spotify Beach at the Cannes Lions Festival of Creativity, Spotify's Head of Music, Jeremy Erlich, hosted a conversation between former FC Barcelona player Cesc Fàbregas, freestyle footballer Pola Gomez, Coca Cola's VP of Global Sports and Entertainment Marketing and Partnerships, Bradford Ross, and Samsung's European CMO, Benjamin Braun. Together, they dove into the fan culture surrounding sports, music and the ways each brand has harnessed this passion. 
"About a year ago, we signed our partnership with FC Barcelona," Jeremy said at the start of the conversation. "It's been an amazing partnership. Together, we set out to bring the world of  Football and Music together. For us, it's about how we can use FC Barcelona's huge scale and fanbase to celebrate artists and grow our brand in places like India, Indonesia and Latin America. Football and sport are different from music, but they have the similarities of having very passionate fan bases and having very young fanbases."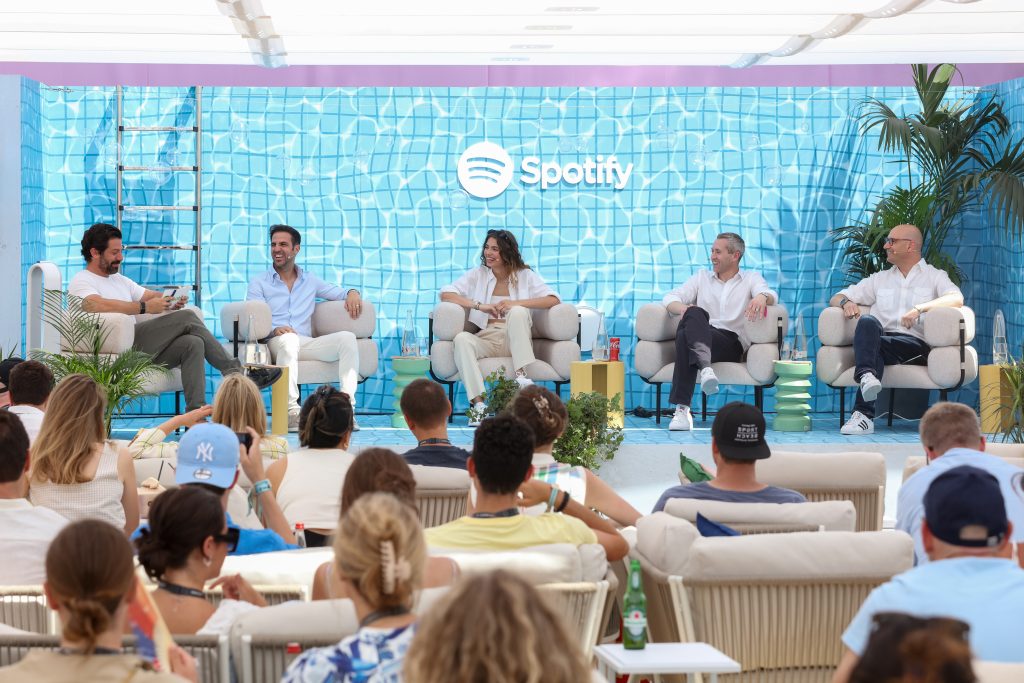 Cesc Fàbregas knows something about an active fanbase. He joined his first professional team, Arsenal, at age 16, coming off the World Cup tournament where he was voted the best player and goal scorer. "Even though we lost the final against Brazil, that's the first time I started signing shirts and taking pictures with people." A few years later, Cesc joined his home country's Football Club Barcelona, and led the team to victory at the world championships at age 23. But he stays humble.
"I always say that in football, you never know everything," said Cesc. "It's one of those sports you can always grow, even when you're 32, 35, 37, and everyone around me has helped me learn. Everyday, I'm thankful for that." 
Pola Gomez also started playing football at a young age, thanks to her family's love of the sport. But after sustaining injuries to both knees, she transitioned to football freestyle, where she interacts with most of her fans through social media. "I am on social media first for sharing my passion, sharing my tricks, but also to show off this incredible football freestyle universe. I love being close to my community, to share tips, but also to motivate people, especially girls trying out the sport of their dreams," she said. 
Jeremy dove deeper into music and branding with each athlete, and how their sport brings fans together. Read on for some top moments from their conversation.
Cesc: It [The Spotify partnership with FC Barcelona] is another level. You see how big the club can be around the world. Everywhere you go, they know you. They know the players, they know the brand. Spotify has made a great choice in joining us.
Jeremy: As part of our Barcelona partnership, twice this past year for the Clásico, which is one of the most watched sports in the world, we replaced the Spotify jersey with an artist logo. We did Drake for the first Clásico, and then we did ROSALiA for the second. And let's specifically talk about ROSALiA: She's been a Barcelona fan her entire life. So the emotional connection when we offered her the opportunity to be on the jersey was, I think, one of the most enriching things we've done with an artist. She was moved to tears because her family and all her friends could see her on the jersey. But I think that really brings the strength of local connections.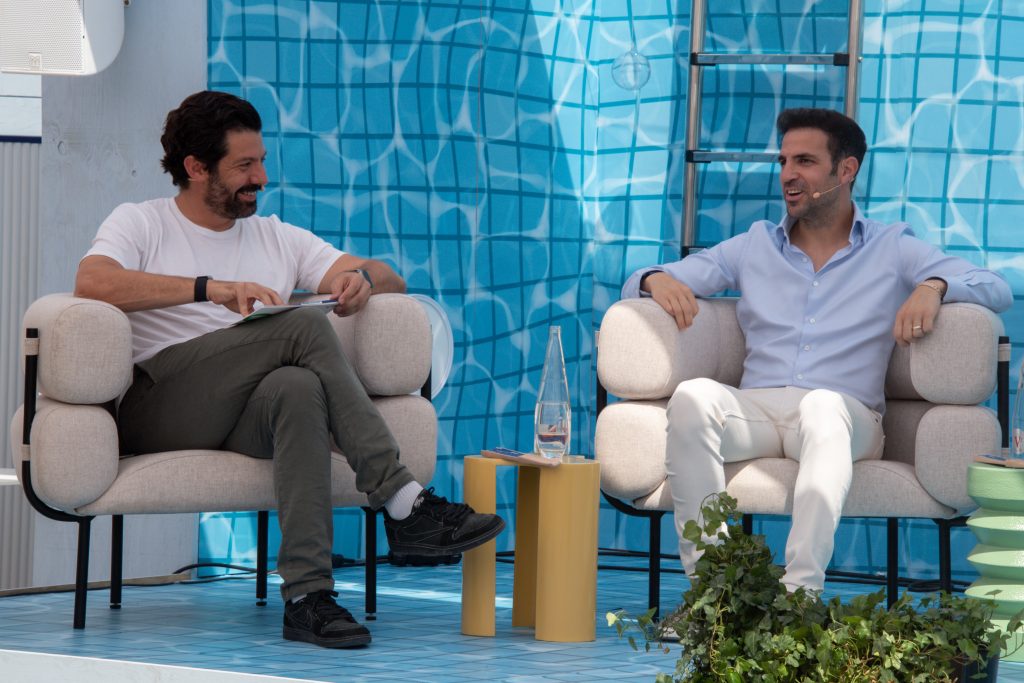 Cesc: I think music has a really big, big part for us in football. Normally, there's one designated player that will take charge of the music and will play music that everyone likes. But Spain is the place where there's the most chaos because everyone likes a different type of music. 
So each game, we pick a player who will dictate what's going to happen musically in the locker room. It's really, really important because in this half an hour before the game when we listen to music, we also just pump everyone up and we get motivated and excited for the game. 
Sometimes we have one song that we all pick that we all feel identified with and we'll just go for it. And you know it's time for action.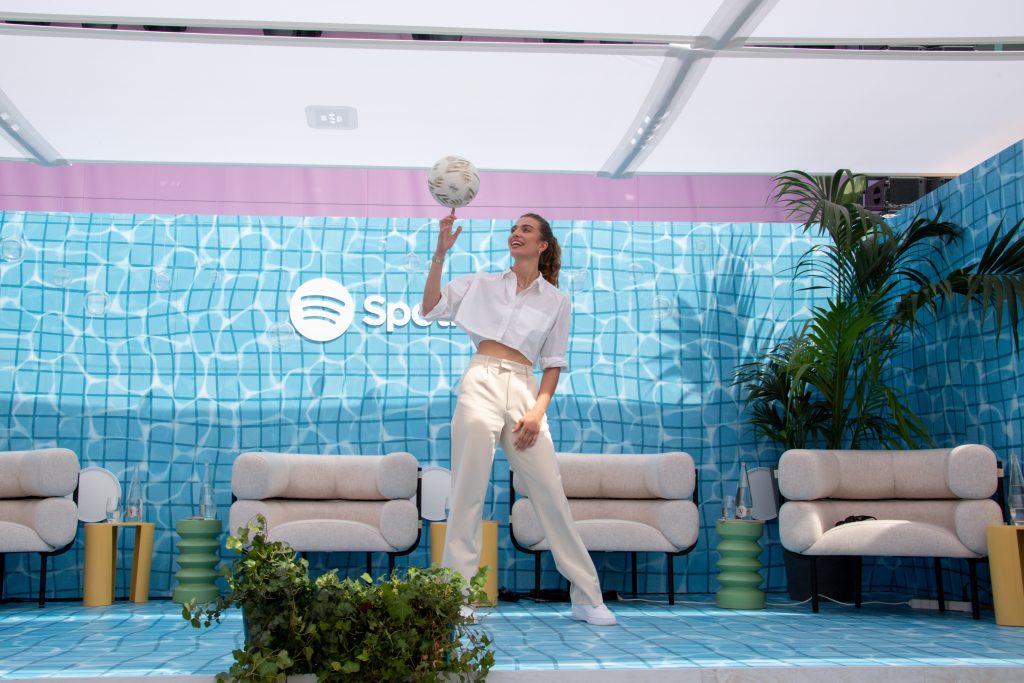 Jeremy: When you think of what you want brands to associate with you, what do you think of? What's most important to you? 
Pola: Most important for me is to keep my image as a strong woman with my style. I really try to accept only brands with my values and ethics. At first, I posted just for me, and now all people can see my free style and they love and appreciate it. It's just crazy—I don't really have words for that, but it's just so cool to be able to simply enjoy my passion. I can't imagine my life without my ball. We are like a duo. We express ourselves together.
Cesc: I think it's most important to bring everyone together and fight for what's good and fight against what's not good. Because we always have a big thing to say as sportsmen, as people who represent many, many things around the world in terms of culture and diversity. We just have to always be positive and try to improve as the world is trying to improve.  
Catch all the conversations happening on the ground at Cannes on Newsroom.Spotfy.com/SpotifyBeach2023 and listen to the full conversation on Spotify.