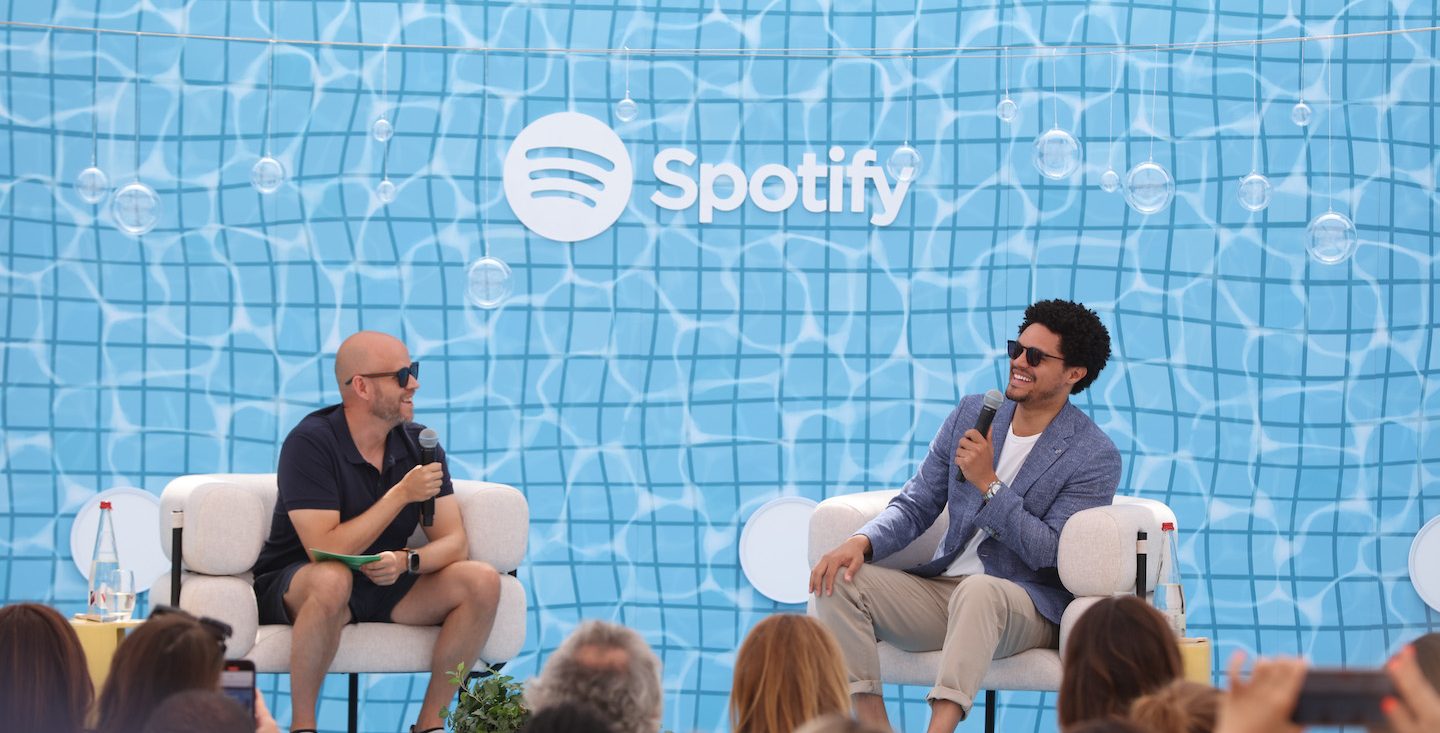 LIVE FROM CANNES
Trevor Noah on Podcasting, Spotify's Global Platform, and Telling Your Own Story
Earlier today while in conversation with Spotify co-founder and CEO Daniel Ek, comedian, author, and former Daily Show host Trevor Noah revealed that he'll be moving into the world of podcasting with a new Spotify Original podcast, launching later this year. 
"My passion and my joy has always been connecting people and connecting ideas," Trevor explained to Daniel. "I think we live in a world where as we become more connected, ironically, we become a little disconnected. And so, what I've always liked to do is try to connect and draw those threads between ideas, between people. That's what I'll continue to do with the podcast."
From the stage at Spotify Beach at the Cannes Lions International Festival of Creativity, he went on to explain that his new podcast won't focus specifically on any one type of person—or on breaking news. "I'm going to be finding a story, person, and world, and then trying to thread those things together," he said. "Not in a way that's reactive, not in a way that's specifically tied to what people think of as news, but rather cultural moments, ideas, that give us a better understanding of the world we live in. Some of them might be funny; some of them might be deep; some of them might be intense stories. But they'll all be stories that we want to talk about and ideas that we want to share."
In addition to the announcement, Trevor and Daniel discussed navigating different mediums to forge a deeper connection with audiences, and how creators can effectively leverage new technologies in an ever-evolving media landscape. Read on for highlights from their conversation. 
Daniel: What is it about the format of podcasting that really intrigues you?
Trevor: Every format, if you're a storyteller, presents you with an opportunity to tell a story differently. So, television obviously occupies certain senses: You watch it and listen. When you're on stage, it's a live experience. And so, everything that is communicated is happening instantly, and then it's gone. 
What happens with the podcast, that I love, is it's akin to radio, which I did many, many years ago in South Africa. And it's intimate. It is everywhere. And it connects you in a way that not many mediums can. I don't know about you, but I listen to podcasts in some of my most private settings—when I'm driving, commuting, taking a walk—and it feels like it's just for you. It becomes your own journey, at your own time, in your own way. It doesn't have the "you missed it" feeling that some other media has, and it also doesn't have the en mass feeling either.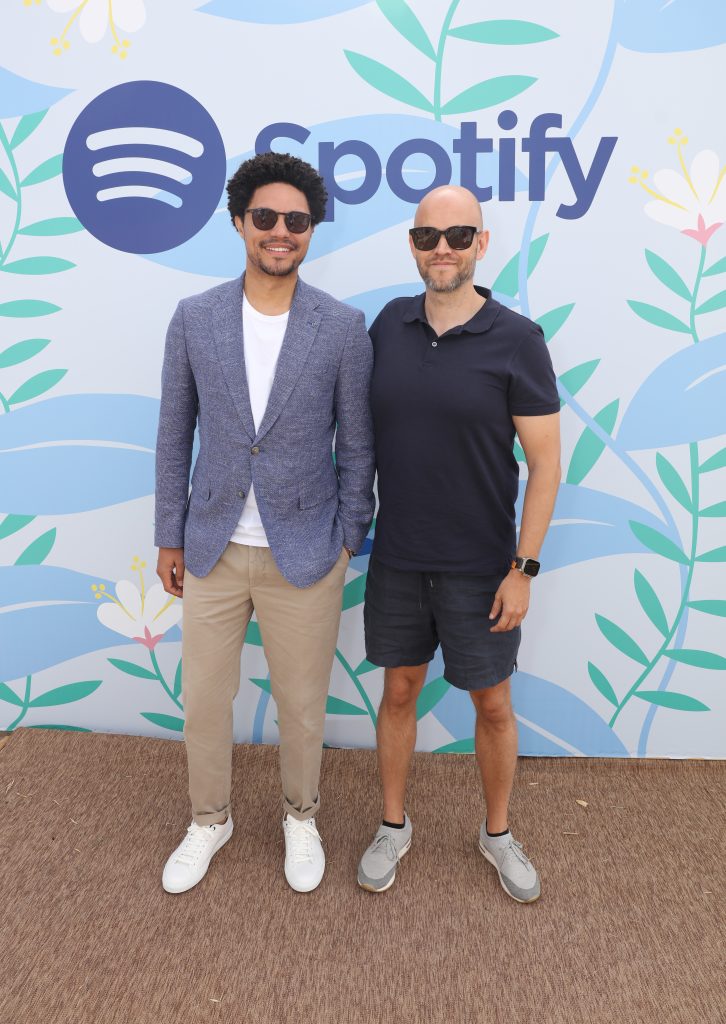 Daniel: How do you think this format will be different than something like The Daily Show?  
Trevor: The Daily Show was fast, reactive, fun. It's happening and you're responding. I think what I'm aiming to do with this podcast is enjoy taking a little more time processing, synthesizing—you know, finding the ties between and not focusing on one particular area. It's a lot broader. I mean, you know, your platform: 500 million people all over the globe—that gives you an opportunity to expand the purview of what you're talking about. 
Daniel
:
You have a lot of ideas both on that and around perhaps how brands can interact with you on the show. Care to share with the audience a little bit of those thoughts?
Trevor: I think podcasting presents a unique opportunity to brands—one that hasn't been fully realized. I find there's always a clash in that a brand is trying to achieve its objectives by trying to get to consumers, trying to get its message out, and then the show or the product or the artist are also trying to do their thing. And then you find there's a clash of creative; there's a clash of ideas; there's a clash of authenticity. And what I've always struggled to understand is why that connection isn't more organic. I think everyone can connect to a brand that they like, that they enjoy, that they want to be a part of. And I don't think there's anything wrong with that. I think finding that connection is key. 
And so, I've always wondered why in podcasts, for instance, instead of brands trying to be associated with the entire podcast, why don't they focus on sections in a podcast? Why don't they look at moments and say, "Hey, this is what I want to be a part of—so I don't have to cosign everything else that happens on this podcast. I just want to have fun in the section. This tech section or politics section or pop culture section is what our brand stands for." And so, I think there's a segmentation that can occur that can provide a brand and creative with more opportunities for flexibility and authenticity. 
Daniel: What does being "global" mean to you? What strategies have you pursued in order to bring a global lens to your work? 
Trevor: I'm very intentional in trying to create something as many people as possible can enjoy. I hope that you will share my sense of humor. I hope that I can interest you with what I find interesting, and I hope that I can learn from you as well. I learn from my audiences, which I think is a wonderful space to exist as a creator. I don't claim to be the know-it-all who discovers everything. I'm lucky enough to be able to listen to my fans because we have an age of technology where we can do that. So that's something that definitely was intentional. 
And then, on the other hand, I've always loved that I come from a very mixed and international family. You know, my dad is Swiss and my mother is Xhosa, from South Africa. So I always knew that the world existed as more than one group of people. We've always been connected across the globe. I don't think I've ever thought of any world or any story as being isolated to the place that it happens in.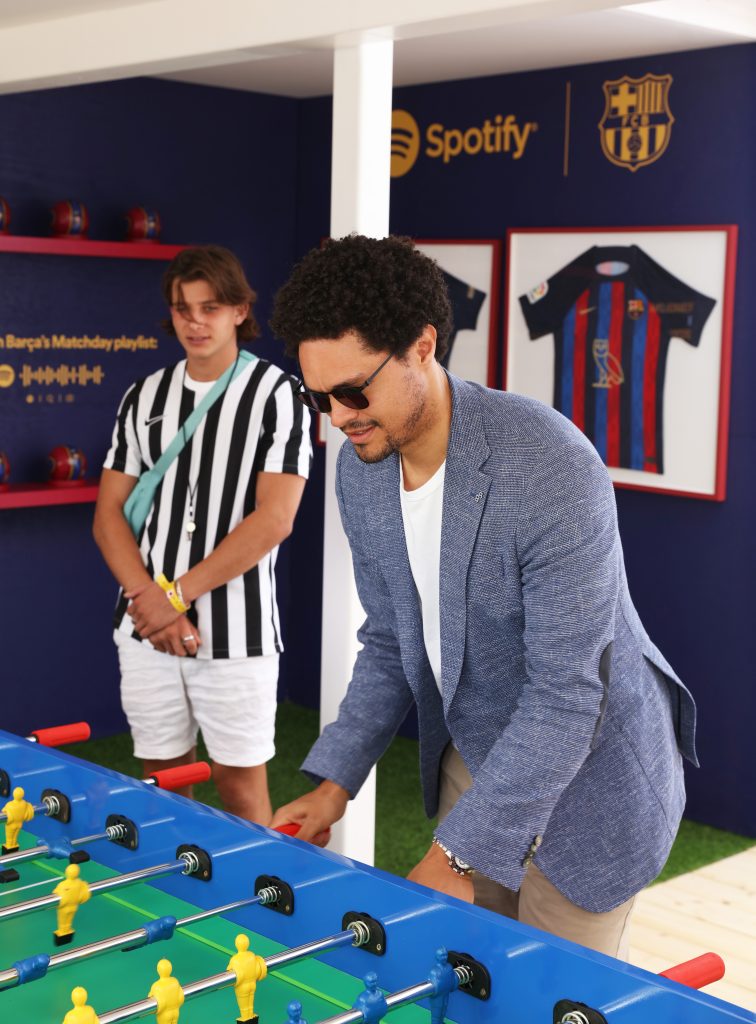 Daniel: What podcasts are you listening to and loving?
Trevor: Alex Cooper's podcast, Call Her Daddy, is amazing. She's phenomenal in how she's grown and expanded. She's another example of someone who had one niche, and she's grown and shown the multifaceted woman that she is, like all women. Podcasts afford everybody the opportunity to share something.
Daniel: What advice would you give someone who is just starting out on social media?
Trevor: Social media has been amazing in connecting people. But what it has been terrible at is providing the context for that connection. And without context, every interaction can go the wrong way. There was a time when social media was you speaking to people whom you knew or were connected to. And so the context was maintained. Everyone understood every joke or every point of view you had because of how insular it started. Now you don't know—your message, your tweet, your post, your whatever can go to people hundreds of thousands of miles across the globe who don't get the full context. Context defines everything.

My job is to try and provide you the most context possible. That's all I'm trying to do—give you the most. But there will never be all the context unless I'm speaking specifically to every single person individually. And so, as a society, I think that's what we need to work on.
Catch all the conversations happening on the ground at Cannes on Newsroom.Spotify.com/SpotifyBeach2023 and listen to Daniel and Trevor's full conversation on Spotify.