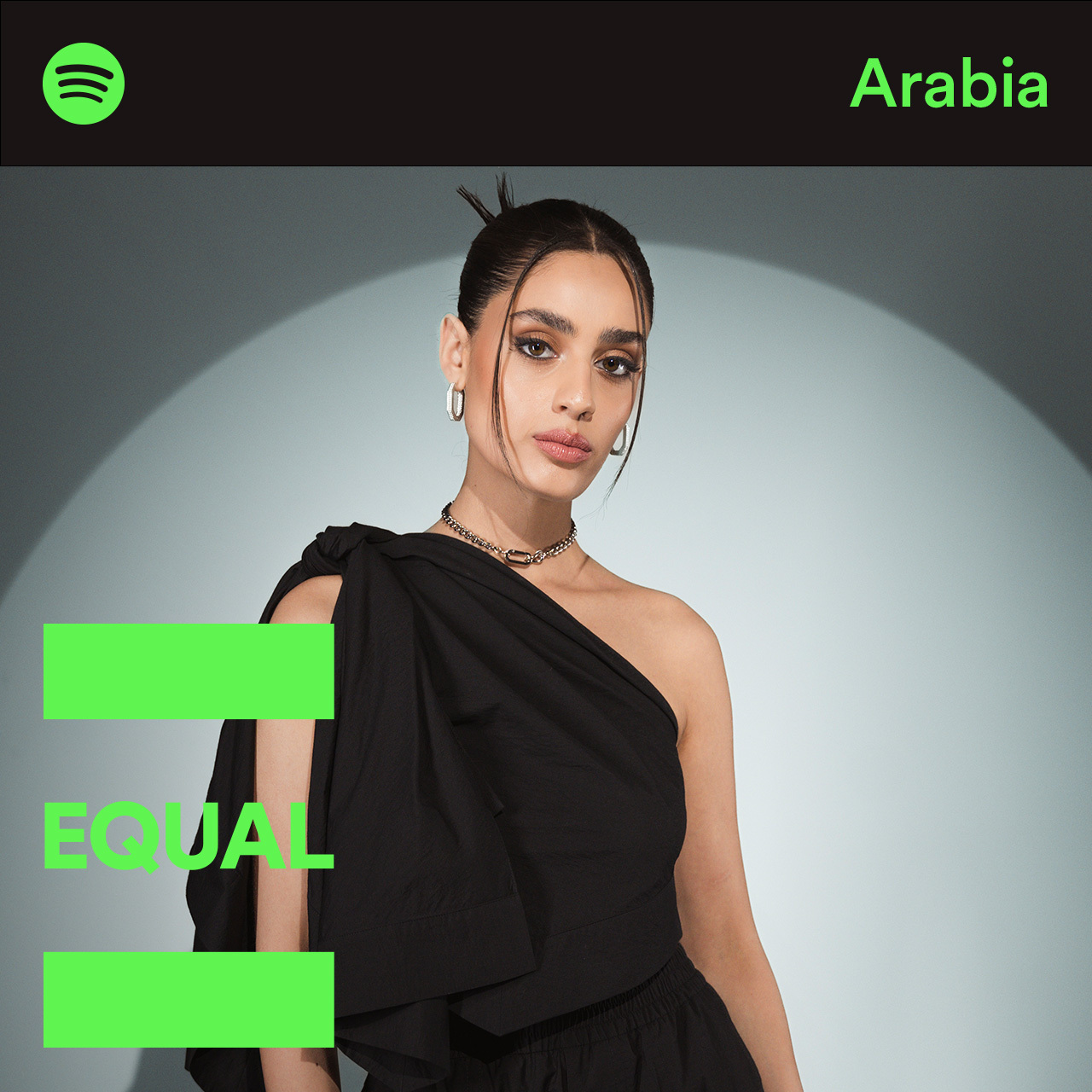 WOMEN AT FULL VOLUME
Covering Everything From Heartbreak to Anxiety, EQUAL Arabia Artist zeyne Knows No Limits
With her compelling fusion of R&B, soul, and contemporary Arab stylings, zeyne made a splash in the music scene in 2021. Critics and fans alike love her sound—and they're drawn to the Jordanian-Palestinian singer-songwriter's lyrics. Her tracks cover a wide range of relatable topics, from love and grief to mental health and anxiety. As an artist and a woman in the Arab world, zeyne feels strongly that her music must tackle more than standard tropes of love and relationships. 
With hits that include "Balak" and "Bala Wala Shi"resonating with a wider audience, zeyne now takes the title of Spotify's EQUAL Artist of the Month for Arabia. 
The EQUAL Global Music Program launched in 2021 with the aim of promoting gender equity in the music industry by amplifying and celebrating the work of women creators around the world. Zeyne currently graces the cover of the EQUAL Arabia playlist, and her latest track, "Ana Wein," is featured prominently.
For the Record caught up with zeyne to learn more about her inspirations and her advice for other emerging artists.
The artists who have most inspired me are _____.
Fairuz, Ms. Lauryn Hill, Jorja Smith, and Billie Eilish.
Other Arab and Palestinian women artists who inspire me are _____.
Lina Makoul, Noel Kharman, and Manal because they have unique, distinct sounds that authentically represent who they are as women and artists. 
One piece of advice I'd give other emerging artists is _____.
Own who you are and never be afraid to show your real self.
One notable moment in my career so far is _____.
Revealing my full solo set in Amman was an exciting milestone. Seeing the audience sing every word of "Ana Wein" only a week after it dropped was very special.
When I think about my identity as a woman Jordanian-Palestinian artist _____.
I feel inspired to showcase my culture through the music and infuse it with my global musical influences.
One thing I'd like my fans to know about my culture is _____.
We don't take no for an answer when we invite you over for a meal.
Listeners can hear my culture in my music through _____.
Moments, sounds, and songs like "Nostalgia" and "Balak."
My creative process consists of _____.
Lots of brainstorming, acai bowls, and experimentation.
One way I'd like to see greater gender equity in the music industry is _____.
To see more female producers, cowriters, and performers in important rooms.
My girl-power anthem is _____.
"Not My Job" by Flo.
Check out music from zeyne, as well as other talented women Arab artists, in our EQUAL Arabia playlist below.