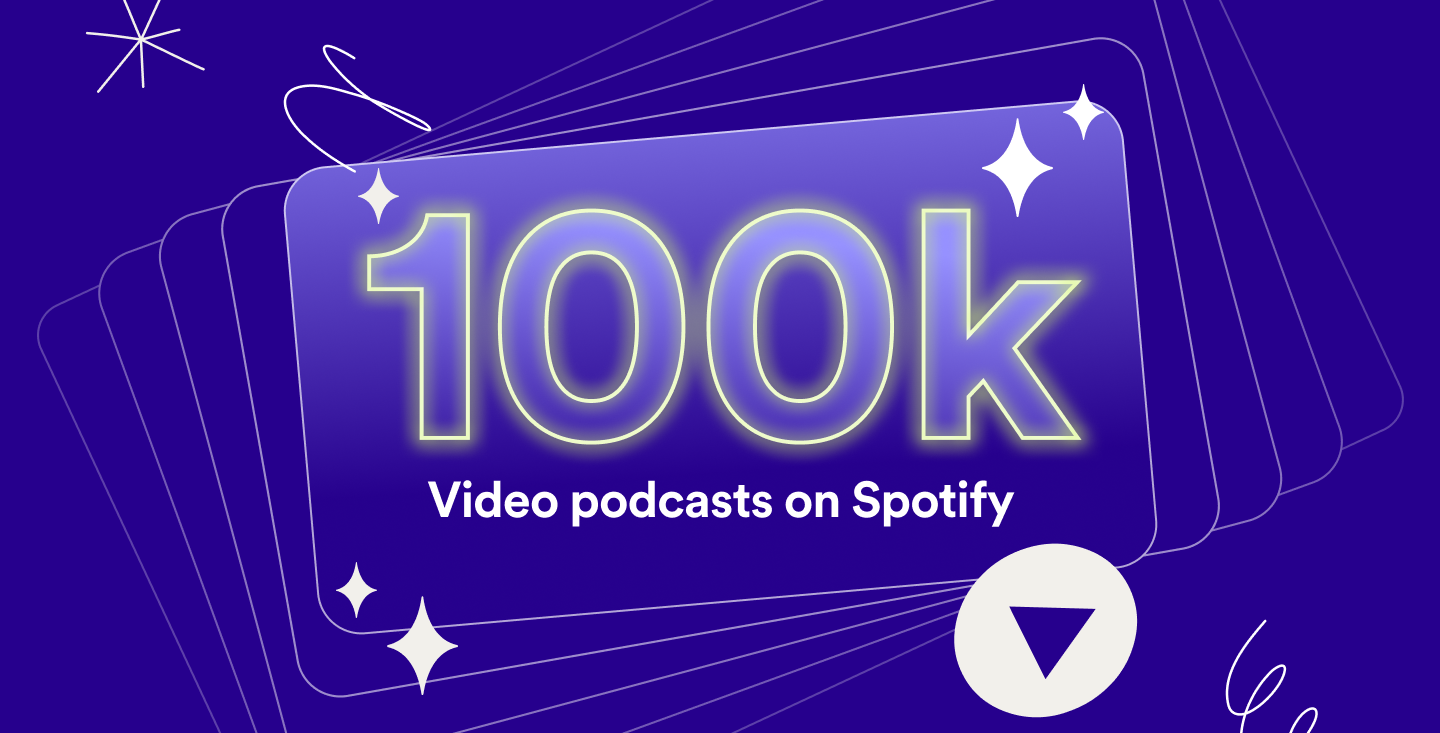 LOOK AT THAT
Spotify Tops 100,000 Video Podcasts
Those who have been on the podcasting journey with Spotify since 2019 have seen how rapidly our platform has grown to adopt and innovate in the world of video podcasts. In 2020, we introduced video podcasts for a select number of shows, followed by a larger rollout in 2021. In 2022, we enabled the feature in a few markets, and then made it fully available to even more creators through our Spotify for Podcasters platform. 
At our Stream On event in March, when we announced our updates to Spotify for Podcasters, we shared that there were 70,000 video podcasts on-platform. Today, we are excited to announce that there are now more than 100,000 video podcasts on Spotify. 
Since we've made video podcasts available for creators in nearly every market, the medium has become core to the Spotify podcast experience, with shows all around the world utilizing the format to deepen engagement with fans. The U.S., Brazil, Mexico, the U.K., and Germany publish the most video podcasts, but we're also seeing great adoption in markets like the Philippines, where video podcasts account for over half of podcast consumption. 
This growth since March demonstrates the way we've put creators and their needs first, which enables creators of all sizes to benefit from the format and connect more deeply with fans. We've charted consistent positive growth in audience retention and episode listenership among shows that have adopted video to date.
"Video definitely helped our podcast," said Gage Adkins and Olivia Noel, cohosts of the Girlish podcast. "It has allowed us to connect deeper with our audience, which is so incredible. They can now pick up on our facial cues, see these little skits that we make, and really just have better engagement overall. But they can also continue to listen in the audio format if they choose to. It's been versatile and we love it." 
Learn more about how to level up your podcasts and video podcasts in our Spotify for Podcasters masterclasses.