CLIMBING OLYMPUS
Fresh Finds Alum Blondshell Loves Her Music, Even If You Don't (But We Know You Do)
Blondshell, the solo project helmed by Sabrina Teitelbaum, is primed for the long haul—and indie fans are here for the ride. A longtime performer, Sabrina has already seen her sound change over the course of multiple projects, but the 26-year-old finally feels at home with the emotional, lyric-driven rock stylings of her latest reinvention, as well as the patience, introspection, and confidence that come with it.
After a long period of songwriting and editing, Sabrina formalized Blondshell's June 2022 debut with the single "Olympus," then released a scattering of singles and EPs throughout the year. Blondshell was a member of Spotify's Fresh Finds 2022 class and released a Spotify Single as part of the program, as well as graced the presence of two Times Square billboards. The artist has gained traction among Spotify listeners—not only in Sabrina's home city of New York and adopted city of LA, but also abroad, in London, where Blondshell has seen a 725% increase in streams since coming to Spotify. 
Sabrina debuted the project's freshman album, Blondshell, this past April, cementing Blondshell's rise: From June 2022 to now, Blondshell's Spotify monthly streams have grown steadily from 300K to 1.8 million—an increase of just under 500%. 
Album and triple-digit growth aside, Sabrina has kept busy. This spring, Blondshell kicked off a European tour, utilizing tools like Spotify for Artists to learn where the project's fans are, how much merch to bring to a show, and who's listening. Blondshell saw a notable increase in streams in Porto after playing there, which aligns nicely with Sabrina's hope to go back as a performer (or tourist).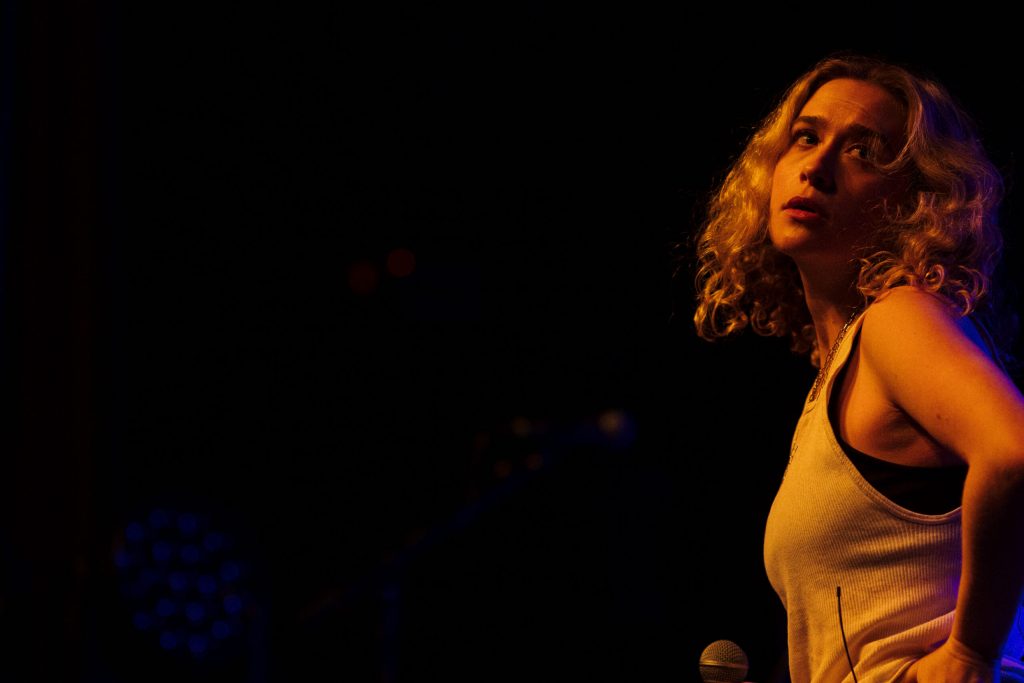 Blondshell's growth has also been powered by Spotify's Editorial playlists, particularly Rock This, Alt NOW, and my life is a movie, as well as sad girl starter pack, All New Indie, and Lorem. "In 2022, Fresh Finds editors playlisted over 10,000 independent artists across 30 different playlists, resulting in over 106 million user-track discoveries," said Lizzy Szabo, Spotify Senior Editor of US Editorial. "Of artists who are added to Fresh Finds, over 60% go on to be playlisted on other editorial playlists on Spotify, which has very much been the case for Blondshell." 
Blondshell's "Olympus" started out on the Fresh Finds playlist, but the artist's music has gone on to be featured on playlists like Lorem, exposing Blondshell to more listeners and new opportunities. "Blondshell is a prime example of how the Fresh Finds playlist supports the careers of up-and-coming independent artists, and it's been truly exciting to witness her continued growth," said Lizzy.
Fresh Finds has also gone through a transformation since featuring Blondshell. In March, we debuted Fresh Finds Live presented by Spotify Stages, where we transformed the playlist into a live experience, providing independent artists with a new opportunity to deepen their relationship with existing listeners and meet new fans. It's the latest way we're supporting independent artists from all genres and helping their voices be heard.

"Blondshell is a part of a wave of new artists in rock and alternative who are proving that the landscape of these genres hasn't suddenly diversified, but that these genres have always been driven by marginalized voices and that the industry is embracing this narrative," said Laura Ohls, Spotify Senior Editor, Rock/Alternative.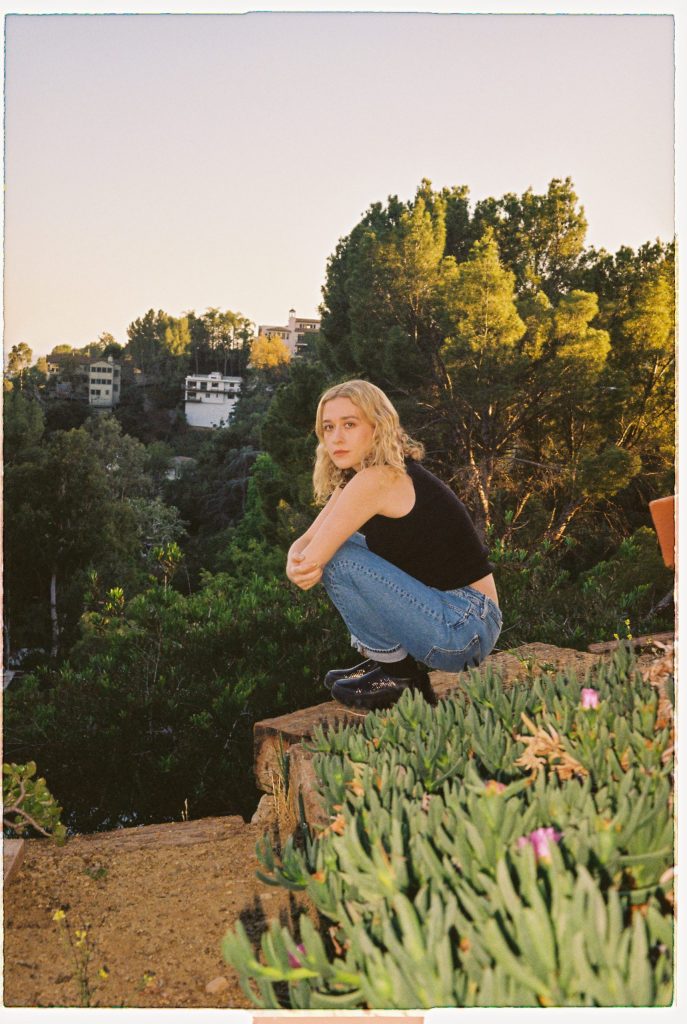 Recently, Blondshell also released a single with Samia, and Sabrina took Blondshell back on the road for her headline tour in the U.S., which continues through August 2. For the Record had the opportunity to catch up with Sabrina from her LA home ahead of the tour. 
Spotify listeners really first got to know Blondshell when you were featured as a Fresh Finds artist. Since then, you've put out your first album. What was the time between like? 
There was a significant amount of time between writing the songs—not just recording them but writing the songs—and putting them out. I wrote a lot of them in 2021, and they came out kind of quickly, but then I edited for a while. The producer that I work with would say, "I feel like this bridge is actually the chorus," or, "This needs another verse because the story is not done." And I would respond, "Oh shit, you're right," and keep tweaking. 
But the whole time, I was feeling proud of the music and wanted people to hear it. So I wanted to be really thoughtful about who I worked with and how we decided to put the music out, because that was a big deal to me. I wanted to put it out in a way that felt respectful to the music. So it took a long time. 
Was there a specific song you released where you felt it really helped you to break through and reach a wider audience? 
When "Olympus" came out, I really had no idea how it was gonna go. I was putting my music out through a distributor and just hoping that somebody would listen to it. I felt confident knowing that I liked it and was proud of it, and was hoping that people would listen to it, because I wanted to make music as a job. I sent it to all my friends, and I was surprised by how many people I knew were posting it—in a good way.
But then when "Kiss City" came out, people outside of my network of friends were posting about it. That felt like a big day—July 20, 2022—because that's when I played my first show as Blondshell. I hadn't played a show in a while, but I was proud of how the show went. It's almost been a year, but it felt like yesterday. And since then, I've been making music full time. 
After gaining that initial wave of momentum, what were some of the next big milestones?
When I put "Veronica Mars" out, that felt like a big thing because it wasn't just me and my manager anymore; we had a bigger team at that point. Leading up to that single, I had signed to Partisan, and that was the first release I put out with them. So it felt like I had a lot of support because I was working with a bunch of people who all had the same goal. Then I got to play in New York for the first time—that was a big deal. 
Playing my own shows was another big moment. I've opened for people a lot in the past, and now I get to play my own shows. I did it in Europe earlier this year, and now I'm about to go on my headlining U.S. tour.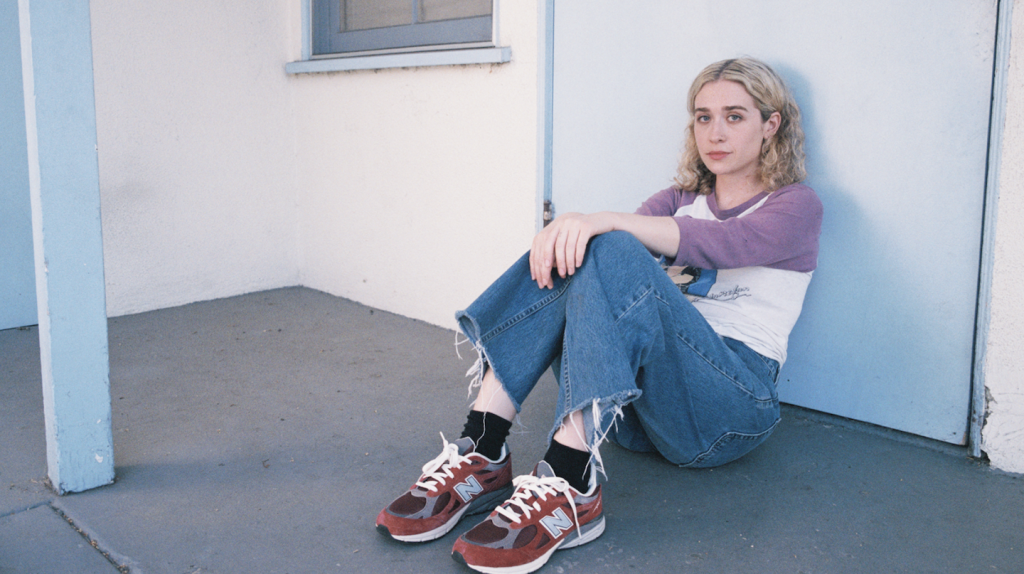 What has been your biggest hurdle or challenge so far?
Touring is hard. It's hard not to sleep in your bed, be around your people, and cook. But I think it's also been a challenge getting my head around questions like, "What do I want? What would I be satisfied with?" We're in a numbers world and it's everywhere. For artists it's easy to be like, "I would be so happy if a hundred people came to my show." And then a hundred people go to your show and you're like, "Well, I would really be happy if 200 people came to my show." Or you can do that with, like, TikTok numbers, followers, anything, and we're just surrounded by that stuff. 
It's been a challenge for me to step back and be like, "What are the metrics that I actually care about and what would I be satisfied with?" I'm trying to focus more on, "Did I feel a connection with people at that show? Was I able to be myself and let my personality come through? Or was I kind of ego-driven and in my head about how this is coming off?" 
Is there any advice you would give your past self? 
When you're 20 or 25 you want to get out there and make your music and play your shows. There's this pressure. There's this time thing. "I need to get it done, I need to get it out and need to get people listening to it." If someone had just told me, "It's okay, just take your time," I think that would have been really helpful for me, if I had been able to take it in.
It was really important for me to take my time and get to a place where I felt confident enough where even if people didn't listen, I'd still feel proud of it. The way I feel about the music isn't shaped by the response. I want to sit with it for a while and have a strong enough connection with my own music.
Stream Blondshell's inaugural album on Spotify.