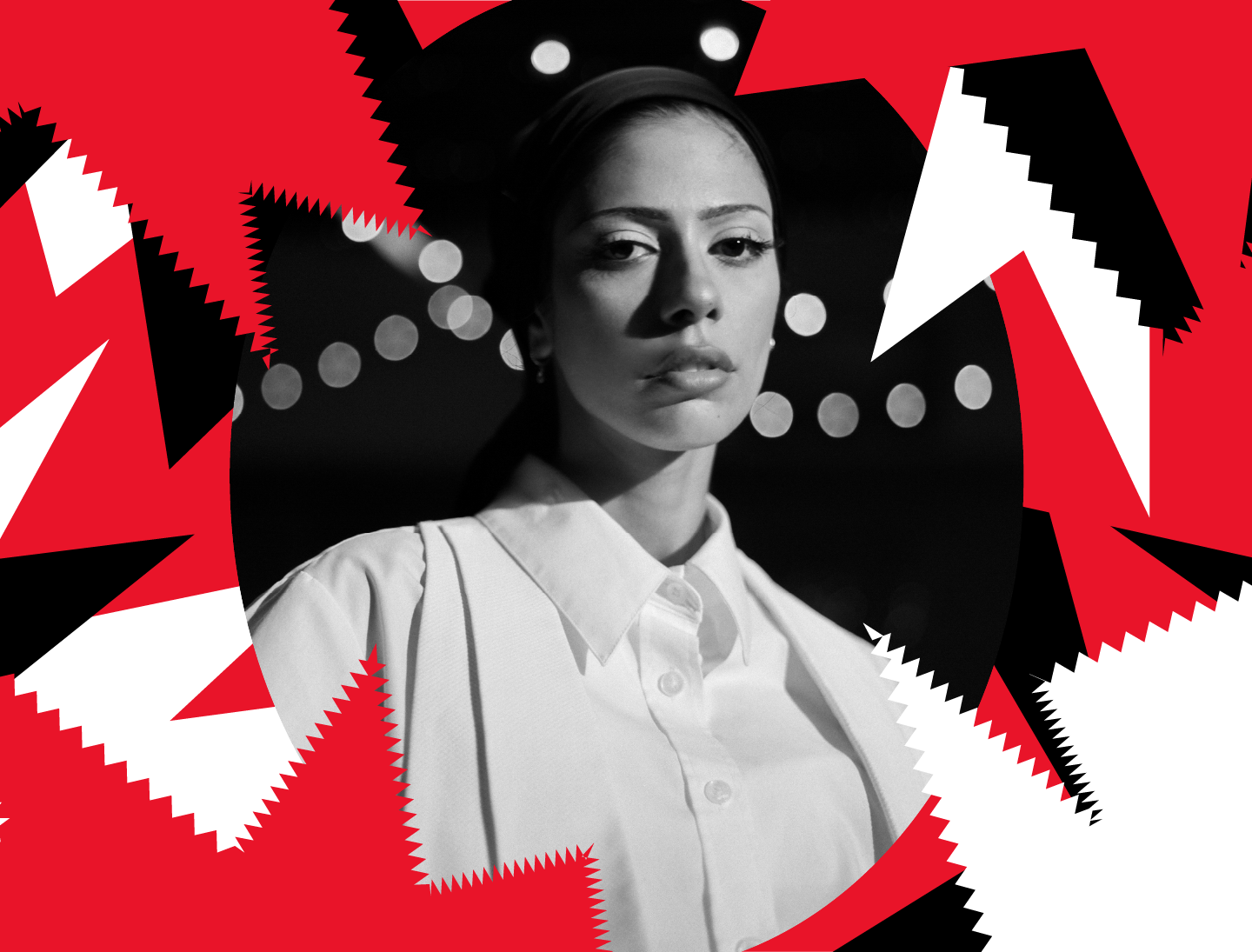 PAPER THIN
Palestinian Canadian Pop Star Nemahsis Brings Her Vulnerable and Healing Pop to 'CAN You Hear Me'
We're back again celebrating Canadian artistry with CAN You Hear Me, a series championing the music, unique talent, and diverse cultures found in the Great White North—from the jazz bars in Québec to the dance clubs in Ontario, all the way to the powwows in the west.
Our latest featured artist is Nemah Hasan, known better by her fans as Nemahsis. The 29-year-old Palestinian Canadian pop musician garners global attention with every move she makes, with her previous work as a fashion and beauty influencer and her hauntingly beautiful and relatable music.
Hailing from Milton, Ontario, Nemahsis first found her following online with her single "what if i took it off for you?," a biting song that sparked a conversation within the Muslim community and encouraged women to talk about their personal relationships with the hijab. Her 2022 debut EP, eleven achers, named after the farm she grew up on back in Milton, is filled with minimalist yet lush folk-futurist ballads addressing topics such as immigration and depression. 
Moving ahead with singles such as this year's "i wanna be your right hand," Nemahsis is showing signs of shifting in a whole new direction with her music.
For the Record sat down with Nemahsis to talk about finding her sound, her new direction, and who her favorite Canadian artists are.
Tell me about your journey into making music.
I started making music in late 2017, and at that time I was working a lot, sometimes even taking on three jobs at a time while also freelancing. At the time, being a music artist wasn't even an option for me. I come from an immigrant family, so there was always this pressure to have a "real" job. But once I got into my mid-20s I felt that I had proved to my family that I could keep a job, make a sustainable income, and can always come back to that if music didn't work out.
So I wrote my first song, "what if I took it off for you?," and quit my job two weeks later. But honestly, I didn't actually like the song. I kept listening to albums like Sam Smith's The Lonely Hour and Adele's 25 and felt like their songs were all hits and sounded nothing like mine.
So music was put on the backburner while I continued to freelance, and I didn't take it seriously until the pandemic hit, where I wrote my EP, eleven achers.
How would you describe your sound? How has it evolved since you first started writing and performing?
When I discovered that first level of Nemahsis, the sound was very stripped back, minimalist, and almost feminine and dainty, but with lyrics that touched on a lot of heavy topics. Whereas my new sound feels like kind of a reversal, where the lyrics are more poetic and more relatable, but the production and tone of voice play around in discomfort.
But regardless, I feel like there's room for me in the pop world so long as I'm making a difference in history, and I'd love to see if I get as much recognition and appreciation by being relatable and trying to fit into the same world as Taylor Swift and Selena Gomez. I'm an artist of analytics and data, and I'd just love to see if I'm appreciated as an artist if I'm not writing music that could be tokenized by the wrong demographic. It's exciting, but also a challenge.
What has reception for your music been like in Canada from the Palestinian and wider Muslim communities? How about from white communities?
Honestly, it's very weird. I feel like the Palestinian, Muslim, and Arab communities have known about me for quite a few years and that I was seen and recognized as an artist before the rest of Canada and the world had acknowledged me as one. But I feel like my music and career have sustained because of all the new people that have joined throughout Canada that don't look like me.
What message do you hope listeners will take away from your music?
That there's no point in trying to be the best in every single situation. You don't have to be the prettiest, coolest, or the funniest one in the room all the time. For so much of my life I felt like I had to dance, doing the most to stand out so I could be accepted. Whereas now I just think there's so much room for not having to be like that.  
How has Spotify for Artist tools helped you?
I actually navigated my last tour with Spotify Artist tools. My manager and I would just go through the analytics and make decisions on what to hold off on and what to do. It's funny, when it comes to my songwriting, I'm very free-spirited with no real strategy, but when it comes to using Artist tools, I become very analytical and strategic.
Who are some fellow Canadian artists that have inspired you? How about other Arab or Palestinian artists living in the diaspora?
Oh my gosh, there are so many. I love Nelly Furtado. I think she's so good that I even forget that she's Canadian, and the impact she's had on us all has been enormous. I also love Joni Mitchell.
And of course, Céline Dion! I always say that she's like the Coca-Cola of music in that no matter where you go, Ethiopia, Jordan, Palestine, or China, everybody knows "My Heart Will Go On." They know what movie it comes from, who sang it, and they'll even belt it out word for word. There's a lot of power in being an artist like that.
Outside of Canada, Yuna is a big one that I'd like to mention. When I was in grade 10 back in 2011, she had just released "Decorate," and I emailed her to tell her that I thought what she was doing was great, and the fact that there was a woman singing in a hijab in pop music blew my mind. She later emailed me back with a lot of encouraging words, and honestly, I wouldn't be where I am if it wasn't for that email.
Start listening to the sound of Nemahsis with her eleven achers EP.