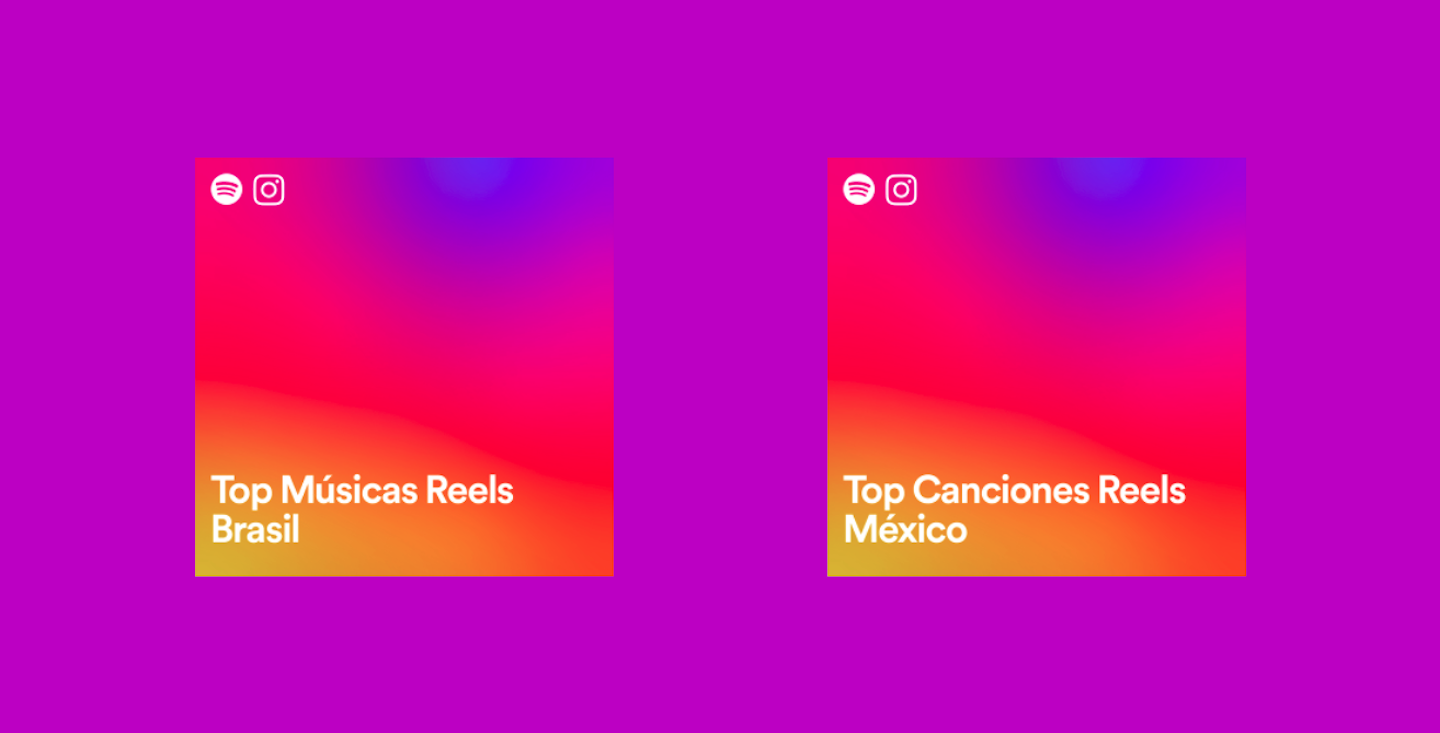 REEL IT IN
Discover the Hottest Tracks From Instagram Reels With Reels Charts on Spotify
At Spotify, we're constantly looking to expand how fans around the world discover music. Now, Spotify and Instagram are teaming up to release Reels Charts for the first time ever in Brazil and Mexico, where the world's most fervent music consumers are, according to IFPI. 
The brand-new Reels Chart will showcase the 50 most popular songs from Instagram Reels each week. It will live as playlists on Spotify in Mexico and Brazil and feature the most popular tracks in the Instagram Reels universe. Beyond being a window into the most popular songs on Instagram, this new feature will also be an important tool for helping artists reach a broader fan base, bringing creators and fans closer together, and facilitating connections. 
How are the most popular songs from Reels determined? Several variables are taken into account, including: 
Songs most used in Instagram Reels creations

Songs with the biggest growth in views in Instagram Reels

Levels of engagement on Instagram Reels

Overall consumption on Instagram Reels
This new tool is designed to keep fans in the loop with the latest trends. Fans in Brazil and Mexico can start embracing the power of Reels Charts on Spotify today.