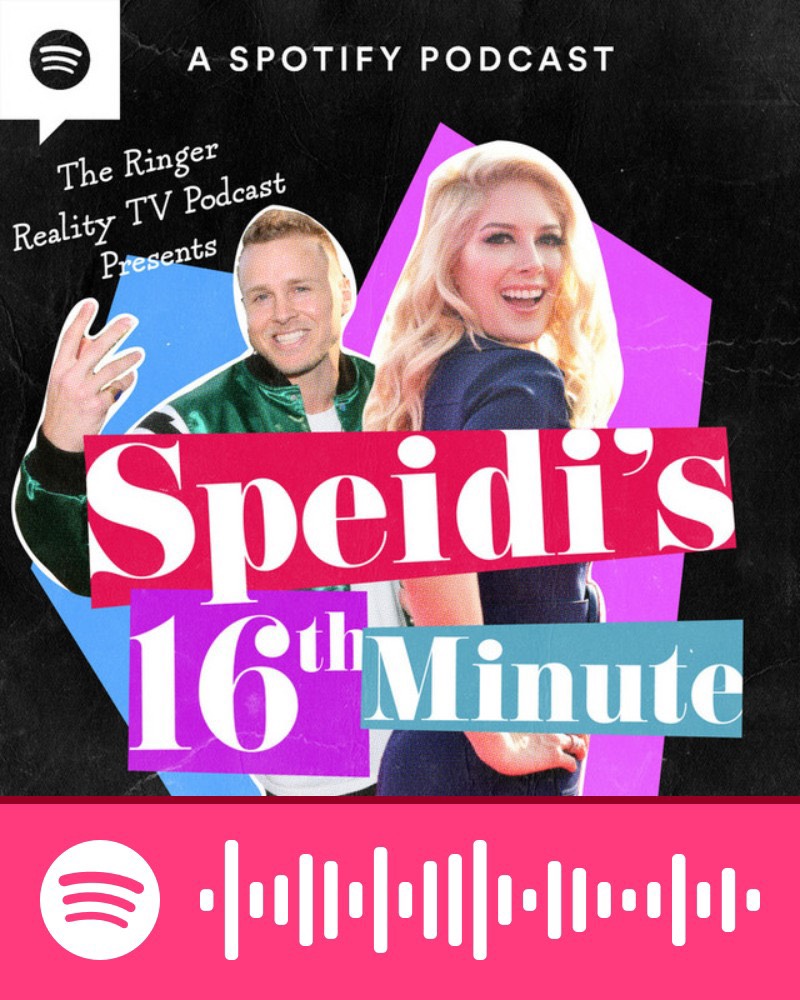 THEY'RE BACK
Heidi and Spencer Pratt Extend Their 15 Minutes of Fame in The Ringer Podcast 'Speidi's 16th Minute'
Speidi fans, we have a new podcast coming your way straight from the dynamic duo themselves. Heidi and Spencer Pratt have teamed up with The Ringer to release a new video podcast, Speidi's 16th Minute.
Heidi and Spencer first found fame on the MTV reality television show The Hills. Now, after more than 15 years in the Hollywood limelight, they are diving into the stories behind notorious paparazzi photos, reality TV villains, and unexpected celebrities who rose to fame. On the podcast they also revisit nostalgic moments cherished by pop culture enthusiasts. 
"Heidi and I have always wanted to do a Masterclass on being famous, but since their people never call us back, we're taking it to this podcast, which will be both educational and free for you to listen to. A win for everyone!" said Spencer Pratt. "We can't wait to share this with you!"
On the first episode, Heidi and Spencer will welcome special guest Deuxmoi, the voice behind the eponymous Instagram account that covers celebrity gossip.
Set your calendars to catch up with the couple by watching their first episode, debuting August 2.