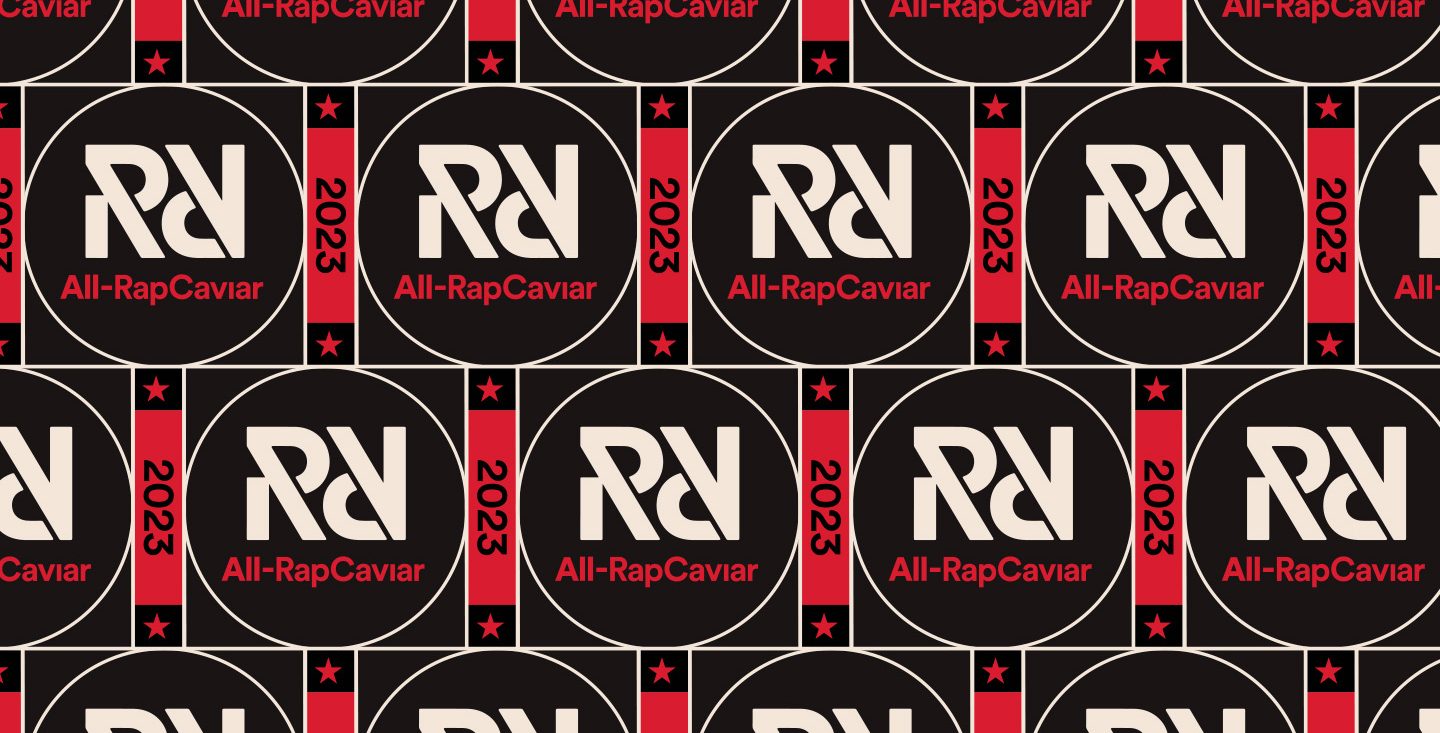 LEAGUE LEADERS
The 2023 All-RapCaviar Winners Are Here
RapCaviar has been a cultural force in hip-hop since 2015, with a flagship playlist boasting 15 million followers, a namesake podcast, and even its own documentary series. For the past three years, we've also recognized hip-hop's standout MCs with our annual All-RapCaviar Campaign. 
Inspired by the end-of-season awards that honor basketball's top hoopers, our All-RapCaviar First, Second, and Third Teams consist of the 15 rappers who've had the biggest impact on the flagship playlist (and other hip-hop-centric Spotify playlists) over the past 12 months. 
Last week we announced the All-RapCaviar teams, then gave fans the chance to vote for the RapCaviar MVP and Rookie of the Year. 
The All-RapCaviar campaign has always brought the worlds of hip-hop and basketball together. But this year we took things a step further and teamed up with basketball superstar Kevin Durant—an expert in winning MVP and Rookie of the Year awards—and his media company Boardroom to help heat things up with the process.
KD stopped by the RapCaviar set last week to help reveal our team selections, then got the conversation started about who the MVP favorite might be. And after a week of intense debate and voting by fans on social media, we finally know who will take home All-RapCaviar's top honors. 
All-RapCaviar First Team and MVP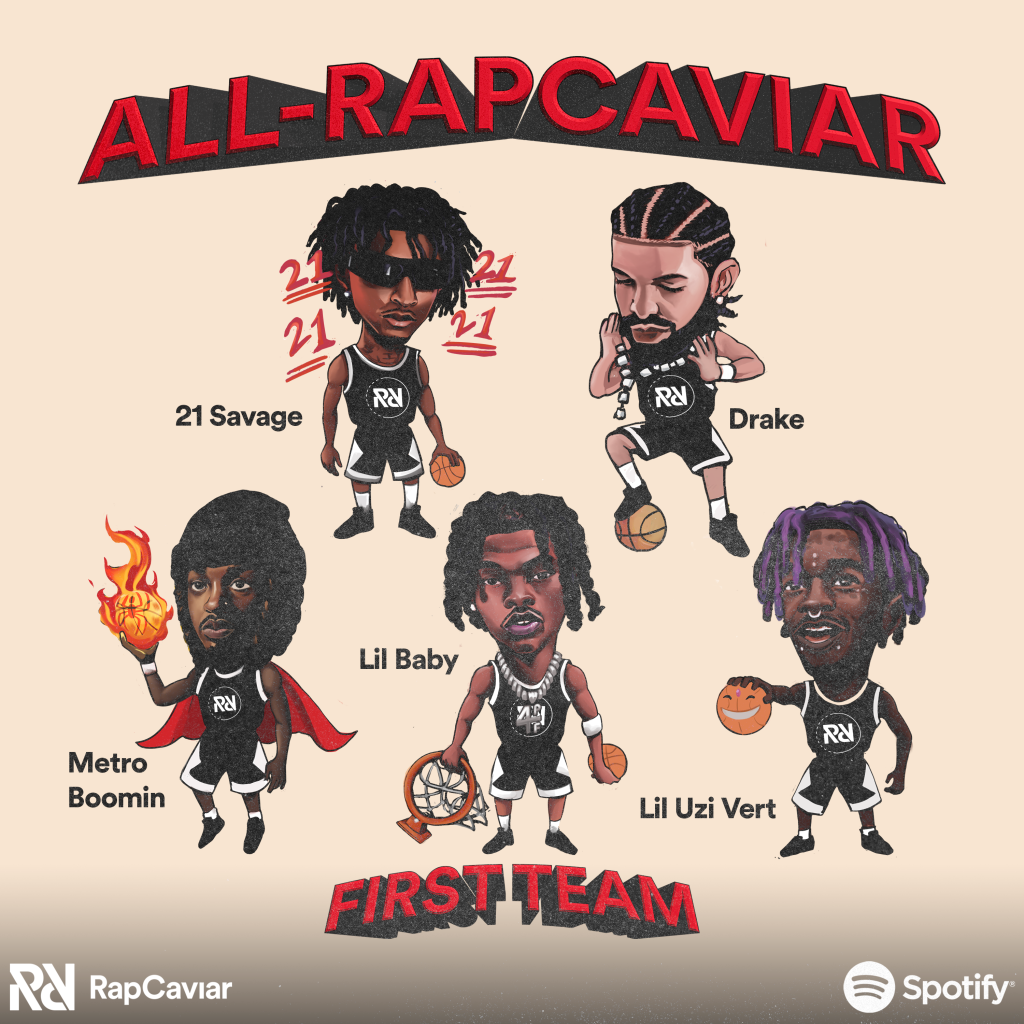 In a battle that featured the likes of Metro Boomin, Drake, 21 Savage, Lil Uzi Vert, and Lil Baby, the voting race for RapCaviar MVP came down to the wire between our All-RapCaviar First Team selections, with Drake just edging out Metro Boomin as the fans' pick. After releasing solo hits like "Search & Rescue," collaborating with 21 Savage on "Rich Flex," and making a cameo appearance on J Hus's "Who Told You," Drake's victory was well-earned.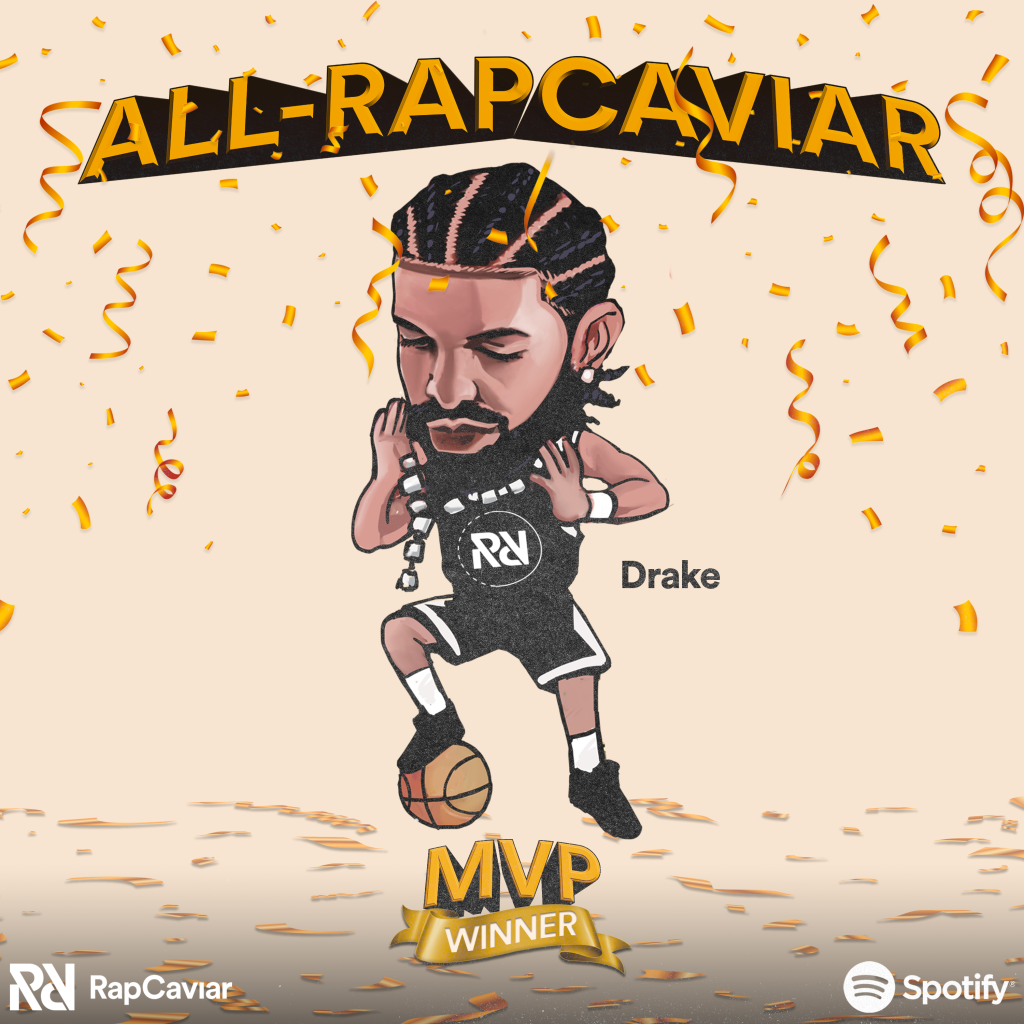 RapCaviar Rookie of the Year
As Rookie of the Year voting concluded, Destroy Lonely broke away from the pack and claimed a victory over fellow nominees Central Cee, GloRilla, Ice Spice, and Luh Tyler. The Atlanta rapper, known for tracks like "NOSTYLIST" and "Bane," turned heads with his 2023 album, If Looks Could Kill. Destroy Lonely's dynamic and eclectic approach to music has resonated with fans, and it's easy to see why they reached a consensus on a talent we tipped earlier this year as an artist to watch.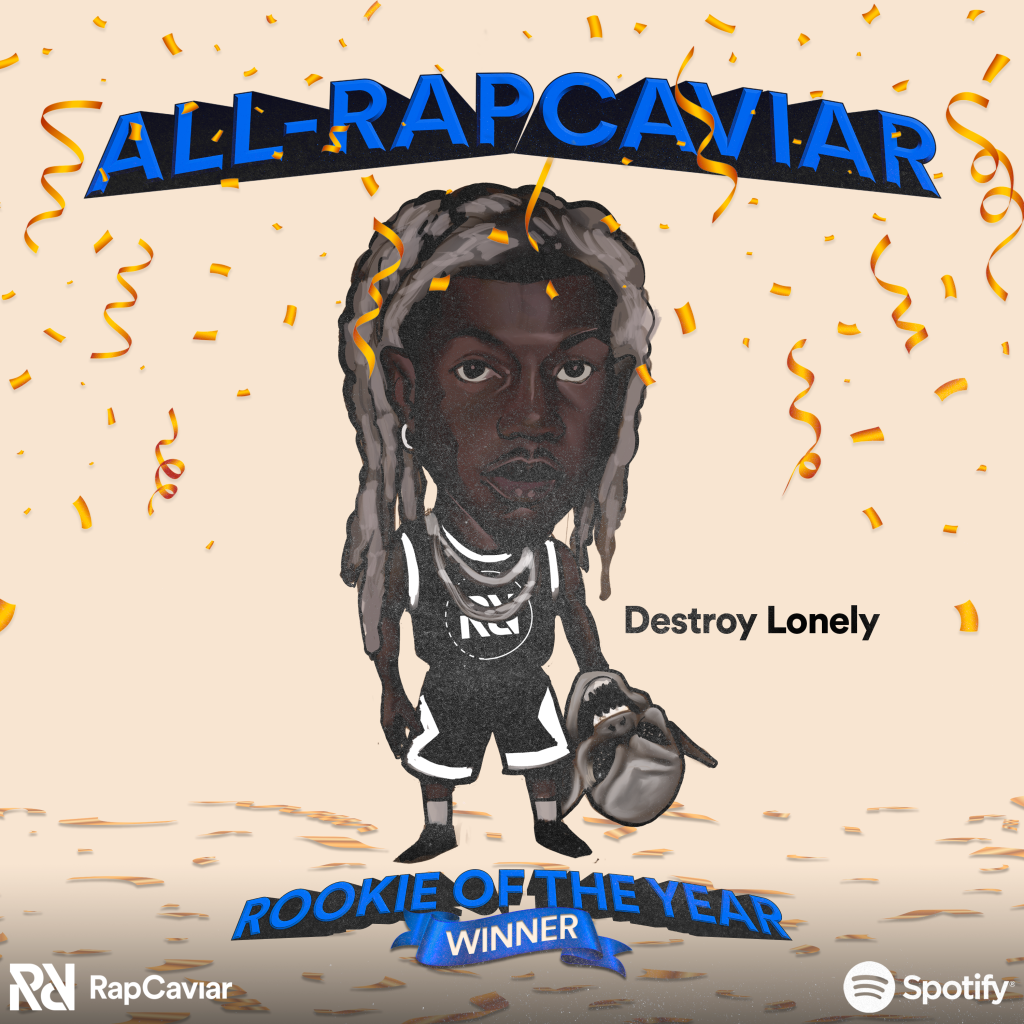 All-RapCaviar Second Team
The All-RapCaviar Second Team is made up of Ice Spice, Tyler, The Creator, Lil Durk, Coi Leray, and YoungBoy Never Broke Again, who all made their mark with iconic hits over the past year.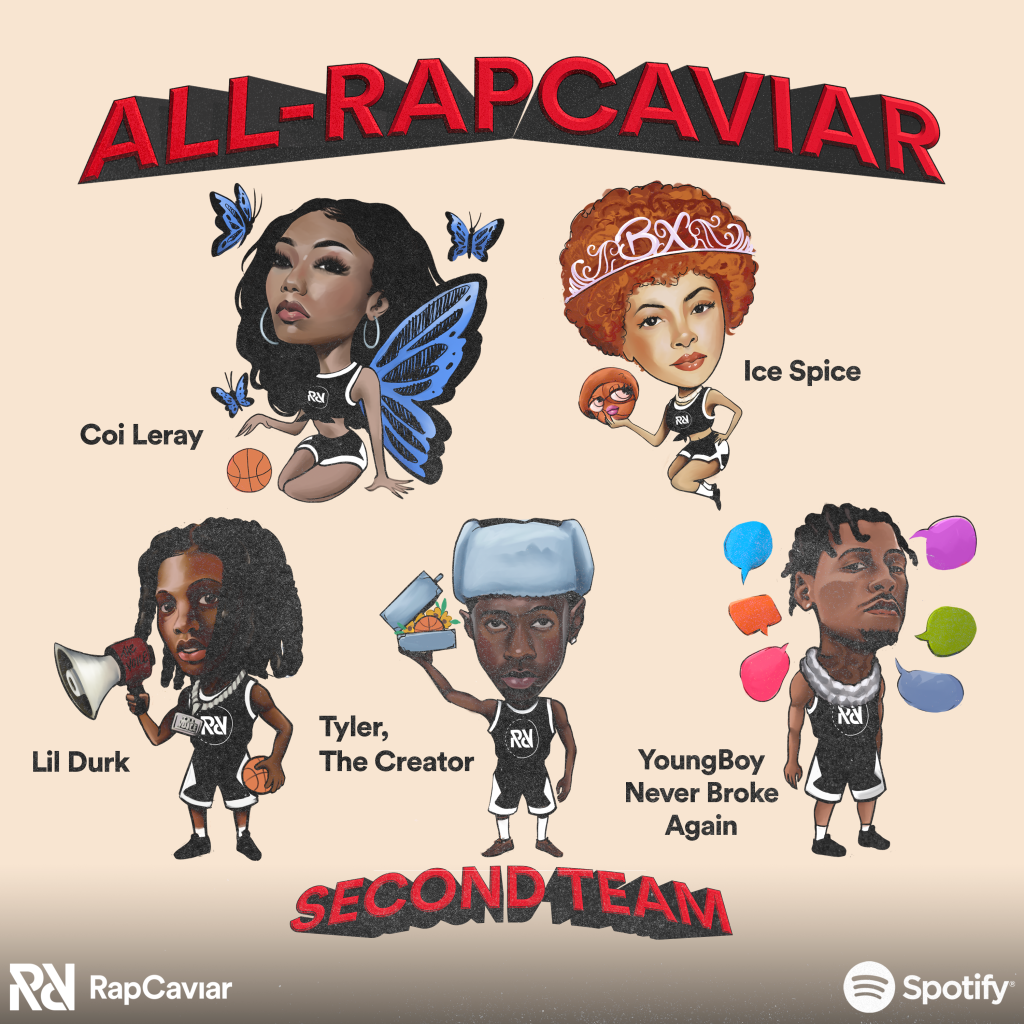 All-RapCaviar Third Team
Rounding out our list of honorees, our All-RapCaviar Third Team features a mix of new, legendary, and global talent like GloRilla, Central Cee, Nicki Minaj, Don Toliver, and NLE Choppa.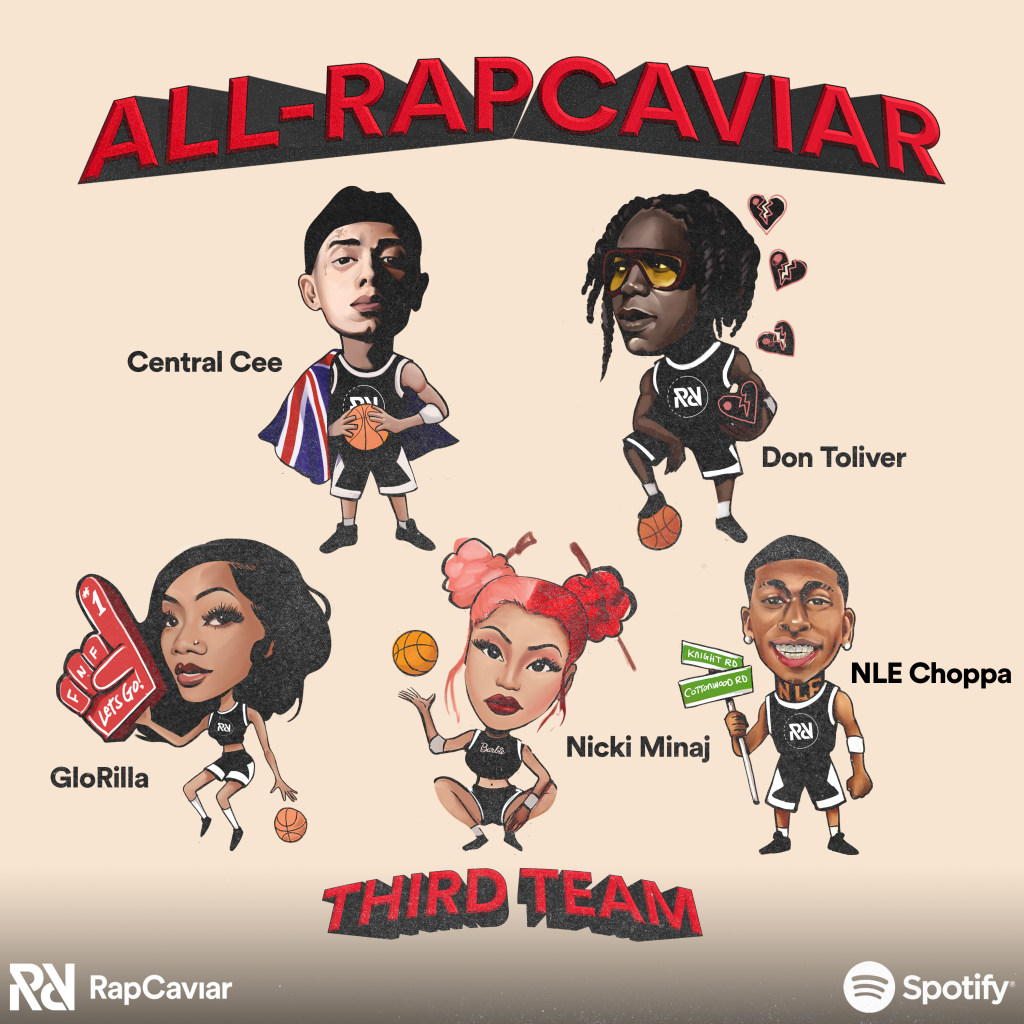 In addition to RapCaviar MVP and Rookie of the Year, fans also had the chance to vote on Coach of the Year: Pierre "P" Thomas and Kevin "Coach K" Lee.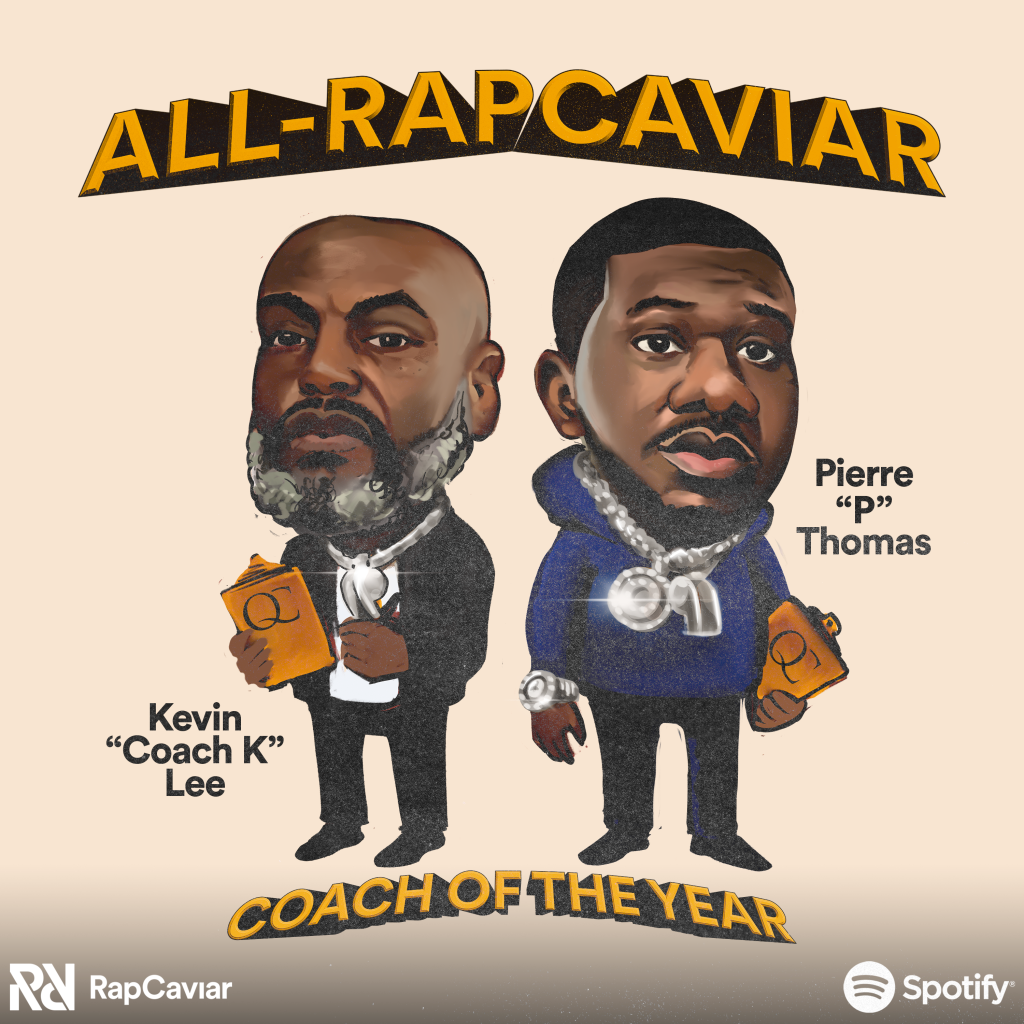 As the leading destination for hip-hop, conversation, and culture, we're thrilled to unite the best rappers in the game with their biggest fans through this unique social-first experience. And we can't wait to see who will step up and lead the way for hip-hop in the year to come. 
Want to hear the latest hits from our All-RapCaviar Team picks? Check out our flagship RapCaviar playlist below.