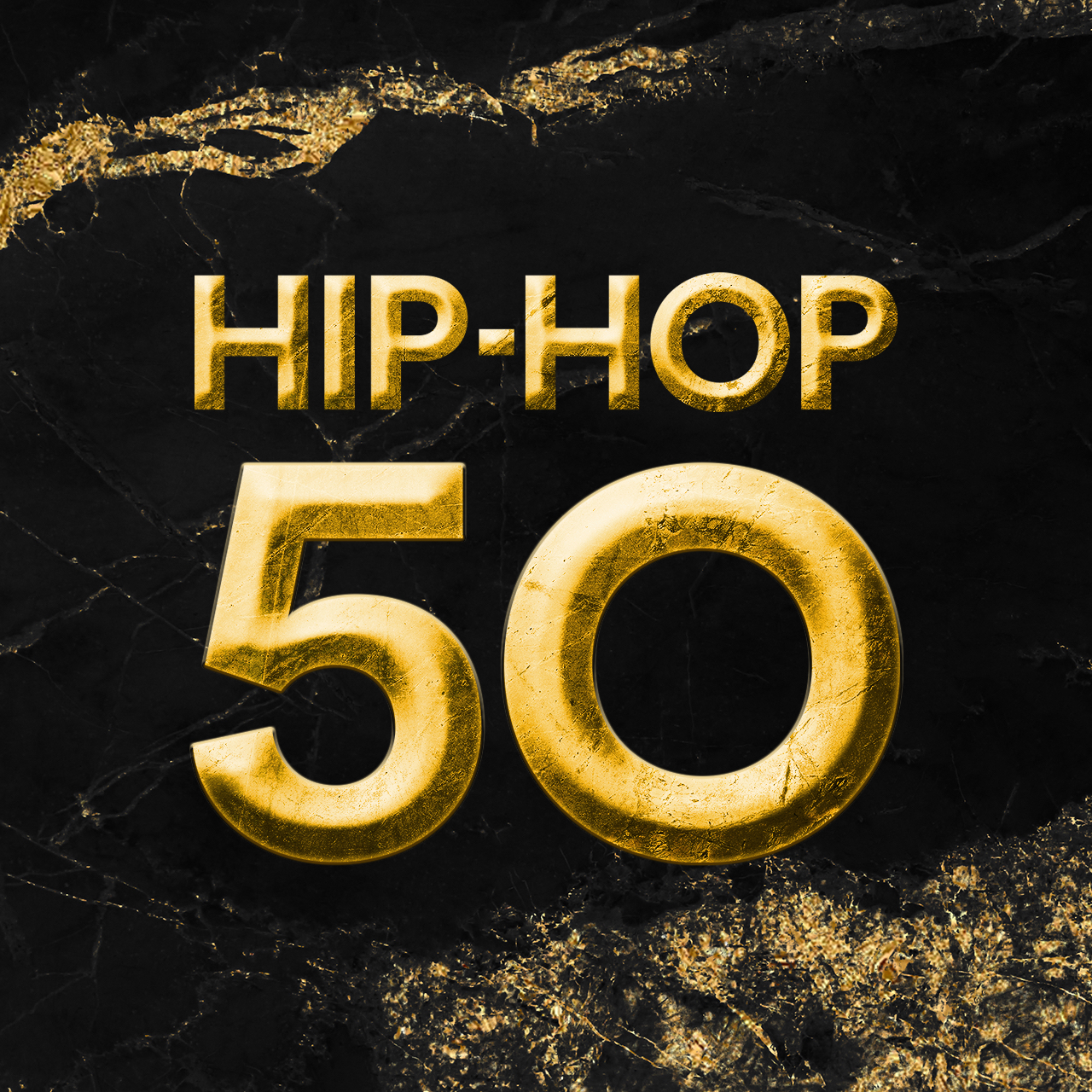 HIP-HOP DON'T STOP
Toast Hip-Hop's 50th Anniversary With Our Special Playlist Hub, Murals, Animated Shorts, and More
Fifty years ago, hip-hop was born in the Bronx. And today, it continues to influence music and culture on a global scale. To celebrate this massive milestone over the next month, we're creating murals in some of hip-hop's biggest capitals, giving fans a personalized hip-hop listening experience with our DJ, and releasing a series of animated shorts. But to kick off the festivities, we're launching the Hip-Hop Turns 50 hub.
Highlighting the contributions of hip-hop's greats, this special destination will live on-platform over the next month and house more than 40 global playlists that reflect the various eras, regions, and trends that have shaped the genre over the last half-century. This includes many of our top data-driven and editorially curated playlists, as well as dedicated shelves for the 50 most-streamed rappers and hip-hop albums on Spotify. 
"We wanted to acknowledge the anniversary in more than one way. Three months ago, we kicked off conversations on social media with our Top 50 Hip-Hop lists and are now showcasing how hip-hop's and Spotify's history intersects," said Carl Chery, Creative Director, Head of Urban Music, Spotify. "Throughout August, we're paying homage to some of the artists that paved the way in their own cities with murals and billboards, creating an animated shorts series narrated by artists, and built out a destination on platform that features a variety of playlists from around the world. Stay tuned for more—here's to the next 50″
Fans can dive into the best hip-hop songs of each decade with special curations for the '80s, '90s, '00s, and '10s, as well as the '20s, where listeners can tune in to RapCaviar, our flagship hip-hop playlist, to find the best of hip-hop today. As part of the global hip-hop shelf—which features playlists like Spotify Italy's Plus Ultra, Spotify India's Rap 91, Spotify Korea's KrOWN, Spotify U.K.'s Who We Be, the Spotify Middle East's Arab Hip-Hop, and Spotify Philippines' Kayle Hip-Hop—we're showcasing the hottest, freshest, and most diverse hip-hop sounds being created around the world.
We're also revisiting some of our editors' top picks through our 50 years of hip-hop shelf, which features episodes from podcasts like the New York Times's Popcast and Fab 5 Freddy's 50 Years of Hip-Hop, as well as Spotify Originals like The RapCaviar Podcast, Dissect, The Ringer Music Show, and Nas and Miss Info's The Bridge. 
You can check out more of For the Record's hip-hop content from over the years by visiting our special Hip-Hop Turns 50 hub. 
Spotify celebrates in hip-hop's biggest meccas
To honor some of hip-hop's biggest game changers, Spotify is collaborating with illustrator and image-maker Raj Dhunna to design large-scale murals and billboards. These pieces will put a spotlight on artists in their respective hometowns and depict the ways rap's most influential sounds spread from region to region. 
In New York, Spotify will unveil a mural acknowledging the history of drill as it grew from its origins in Chicago with legends like Chief Keef, and expanded into London and Brooklyn with artists like 808 Melo and Pop Smoke. A second mural will spotlight the impact of women in hip-hop and feature icons like Lil' Kim and Cardi B. 
In Atlanta, Raj will create a mural that celebrates the evolution of trap music, which was pioneered by Atlanta's own T.I. and cultivated into a global phenomenon by artists like New York's Arcángel.
Raj's designs will also appear on billboards in Miami and Los Angeles. The L.A. billboard will feature Dr. Dre and Mustard, two of the city's musical titans, with a tagline that reads "Long live the West Coast sound. Hip-hop is everywhere." The Miami billboard, meanwhile, will pay tribute to the provocative sounds of the region's most influential women rap acts.
Spotify will also commemorate hip-hop's growth in Mexico and pay homage to its current and foundational artists with a mural that features over 15 Mexican hip-hop artists, including Akwid, Cartel de Santa, Santa Fe Klan, and Gera Mx.
The party continues
In addition to the on-platform destinations and custom murals, our AI-powered DJ will provide expert hip-hop commentary all month long on Spotify, supplying aficionados with cultural context about musical legends and retracing how hip-hop has grown through history.
To close out the month, Spotify will debut editorially curated animated shorts that underscore hip-hop's influence in over nine countries, featuring narrations from artists. 
Our celebration of hip-hop's 50th anniversary will let fans discover and connect with artists of the past, present, and future. But this is only the start. Stay tuned for updates throughout the month as we commemorate one of the most beloved genres in the world. 
Hit play on our flagship RapCaviar playlist and discover the artists who are making their mark in hip-hop's history books.