THIS IS PRIDE
LGBTQIA+ Spotify Employees Share How They Claim Their Space
Spotify kicked off June by announcing this year's Pride campaign, CLAIM YOUR SPACE. The experience, complete with playlists, podcasts, and permanent in-person murals, served to celebrate the commitment and resilience of LGBTQIA+ creators. It also recognized the ways audio and art have always been avenues for LGBTQIA+ expression. We encouraged the queer community of creators and listeners to continue to make noise, make their presence known, and make their own rules. 
We also used Pride Month as a time to encourage, empower, and amplify the voices of LGBTQIA+ Spotifiers within our own community. So as Pride Month comes to a close, our Life at Spotify social channels shared how several queer employees "claim their space" in the workplace, as well as the songs and aritsts that help them live their identities loud and proud. 
Jordan (he/him)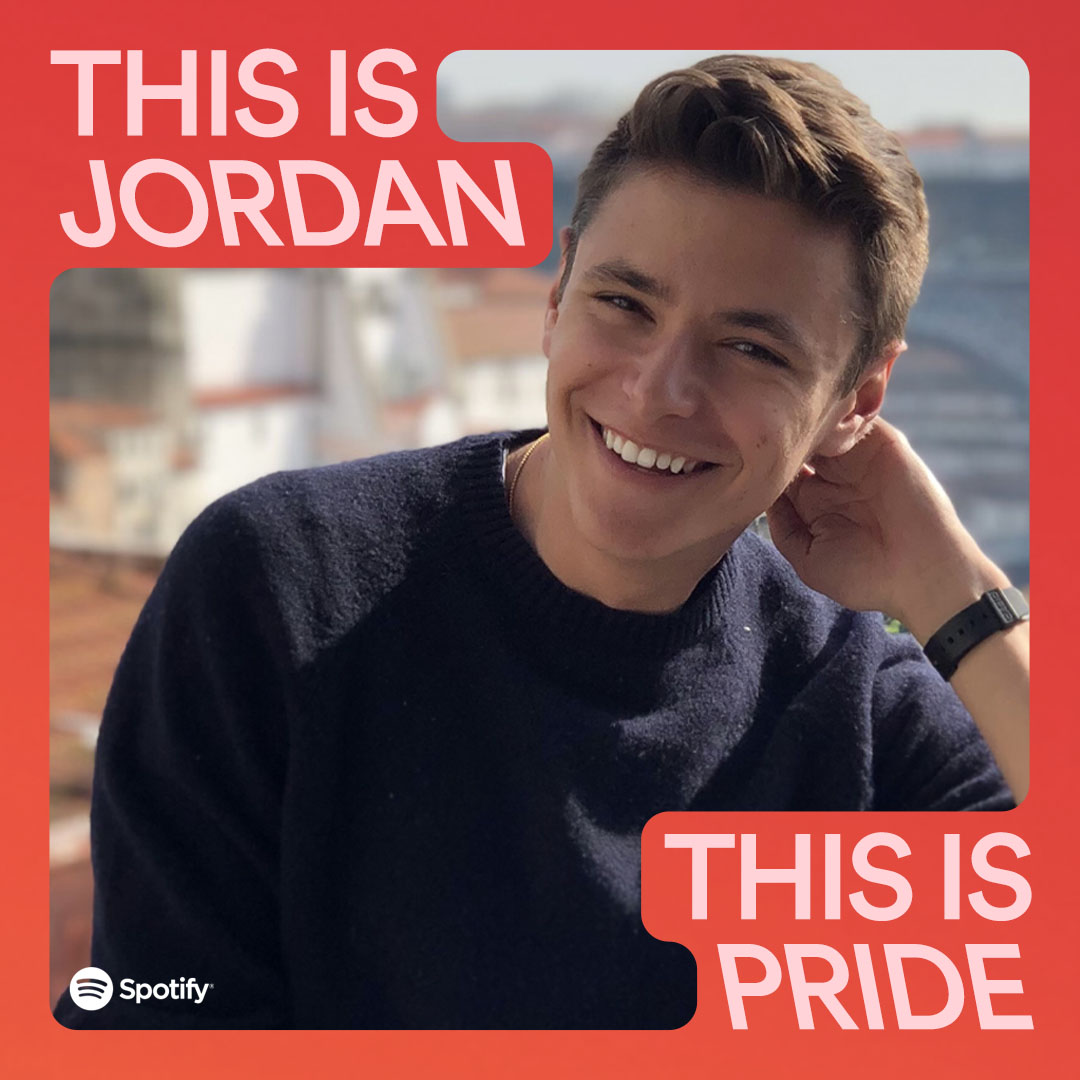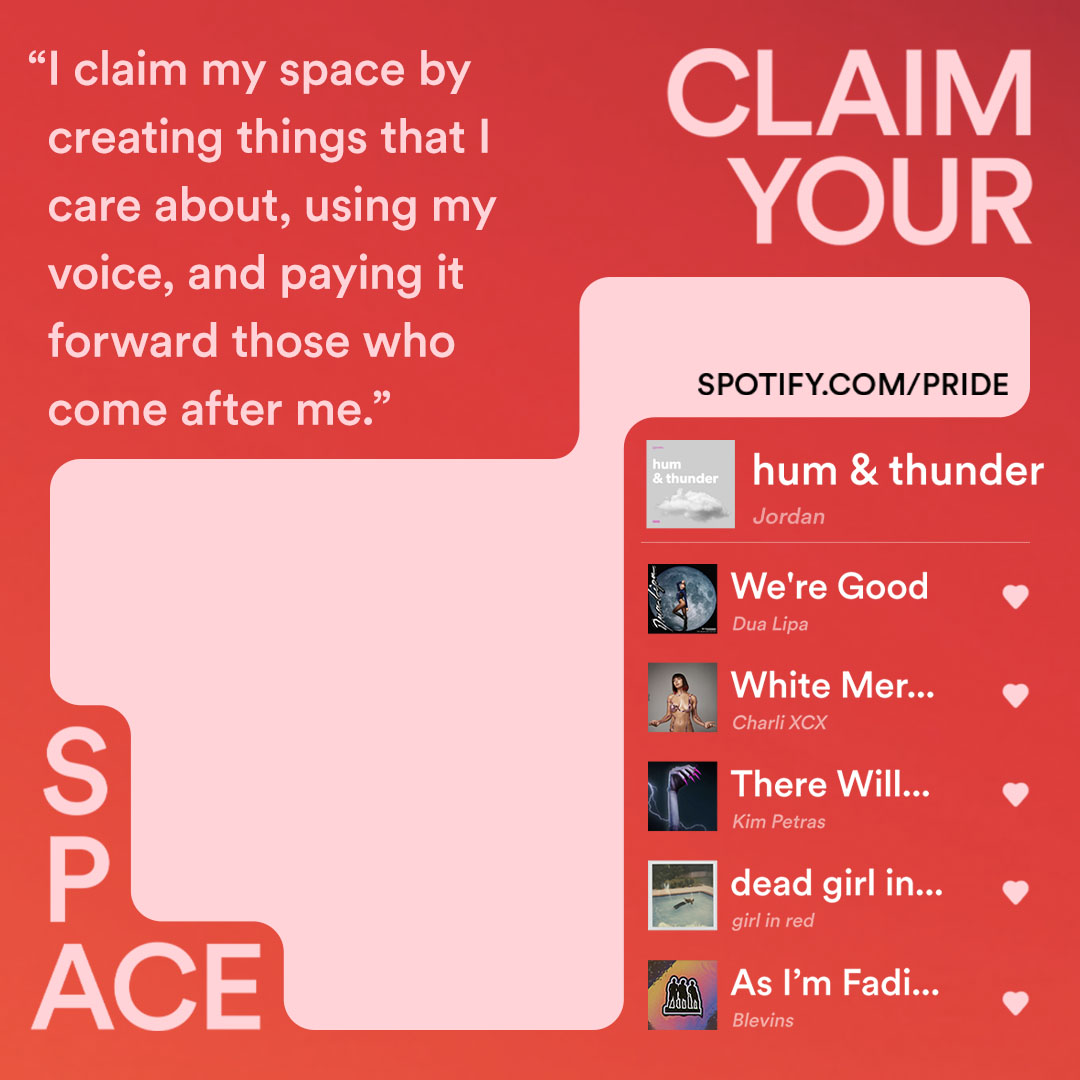 "I claim my space by creating things that I care about, using my voice, and paying it forward to those who come after me." 
Marina (she/her)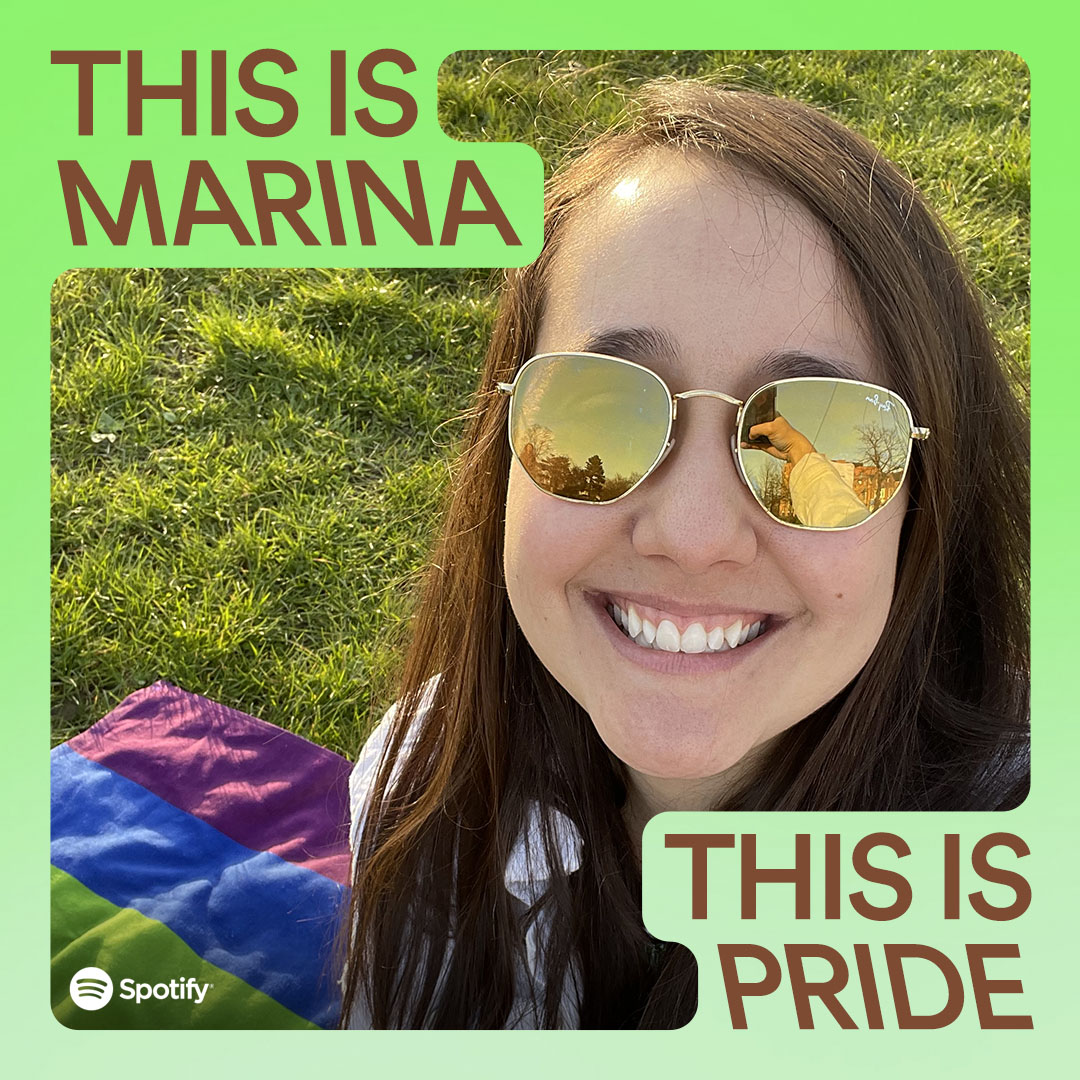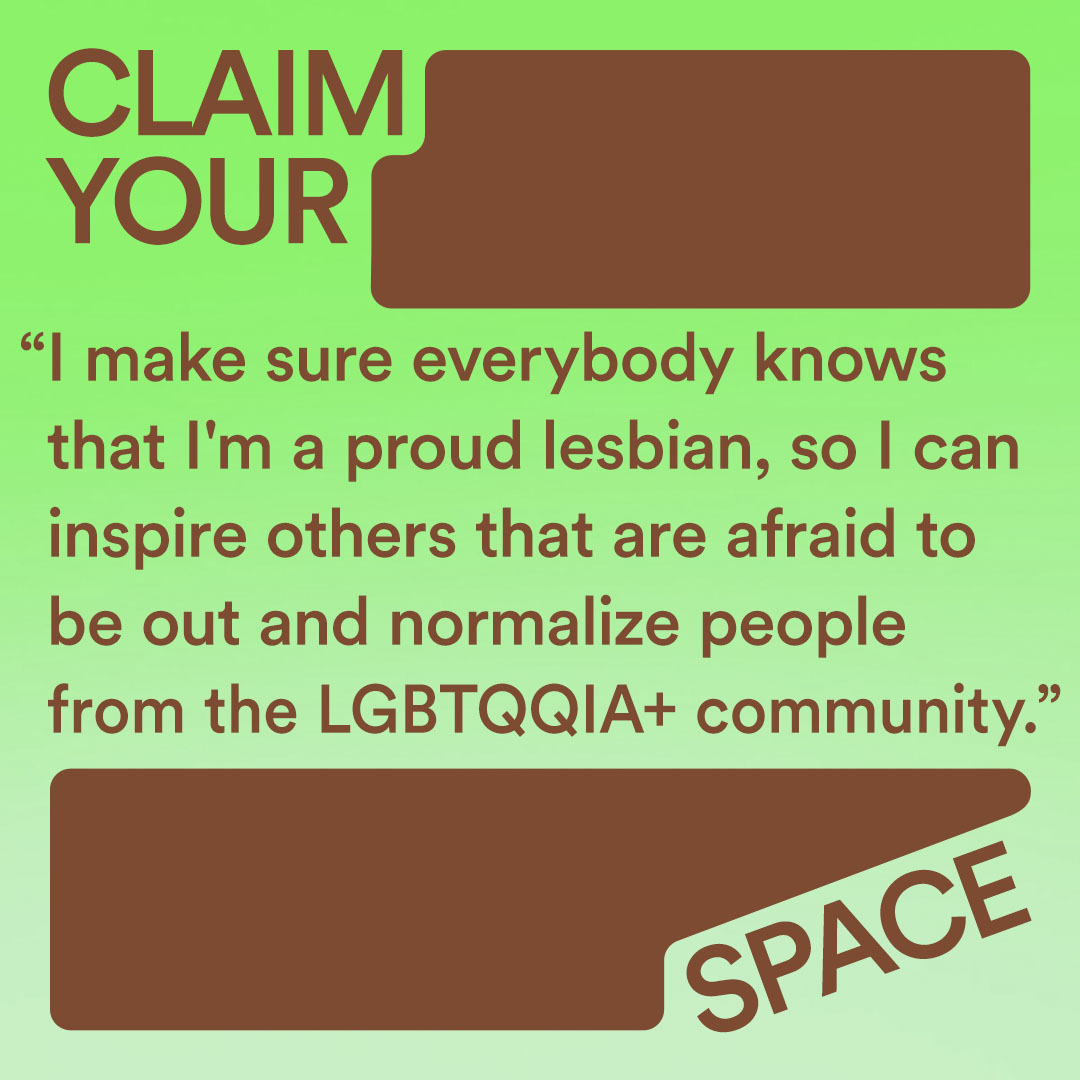 "I make sure everybody knows that I'm a proud lesbian, so I can inspire others that are afraid to be out and normalize people from the LGBTQQIA+ community."
Avery (she/her)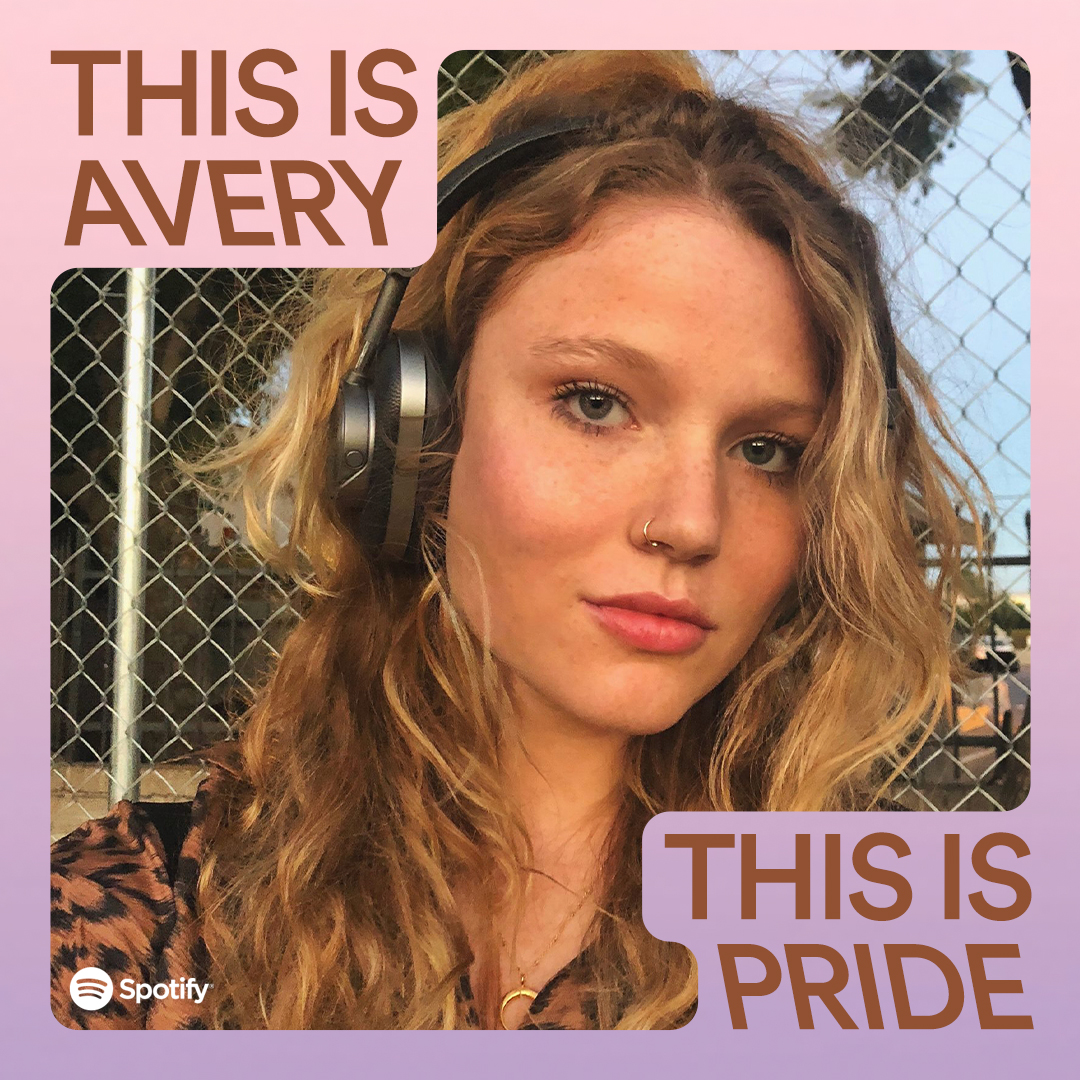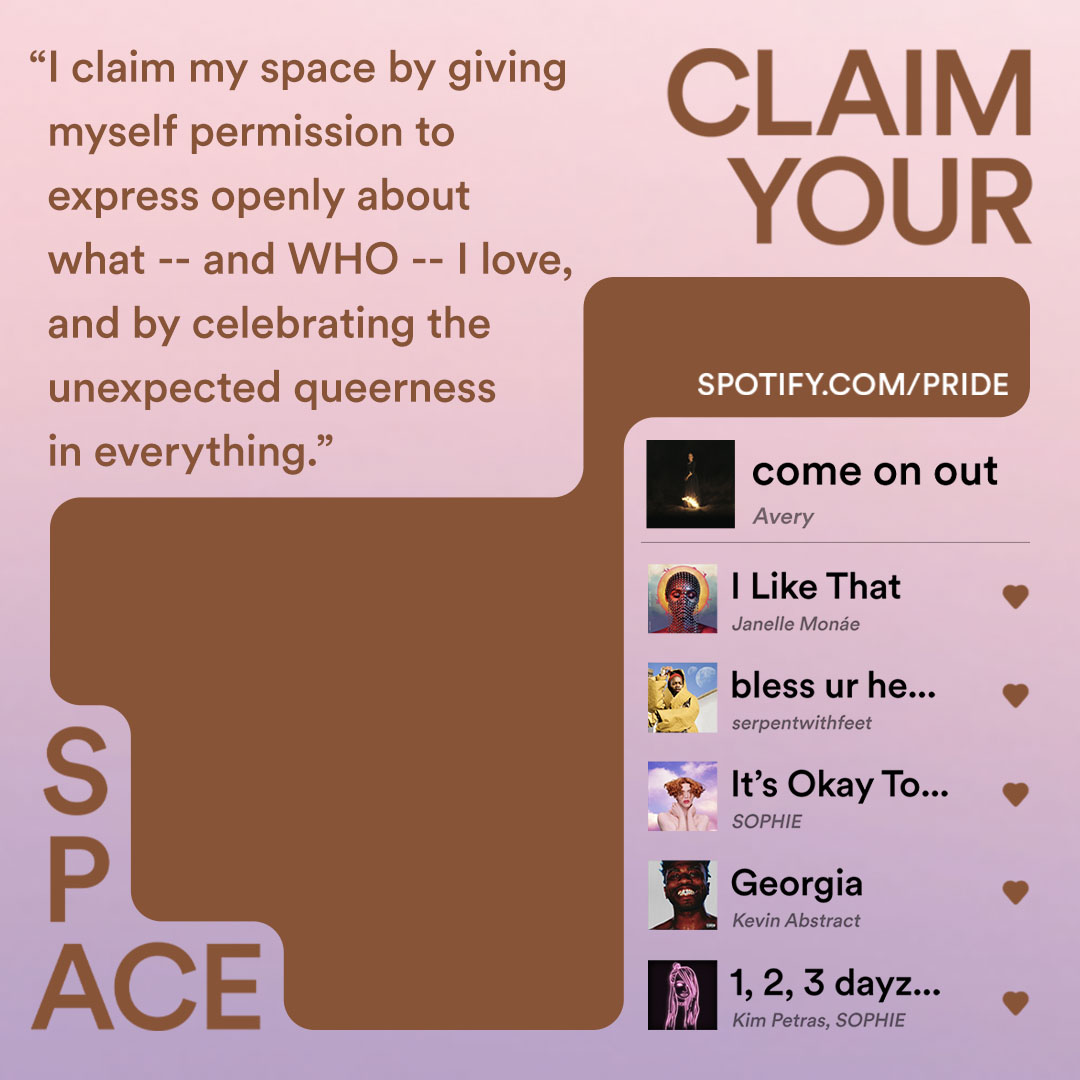 "I claim my space by giving myself permission to express openly about what—and WHO—I love, and by celebrating the unexected queerness in everything."
Marc (he/him)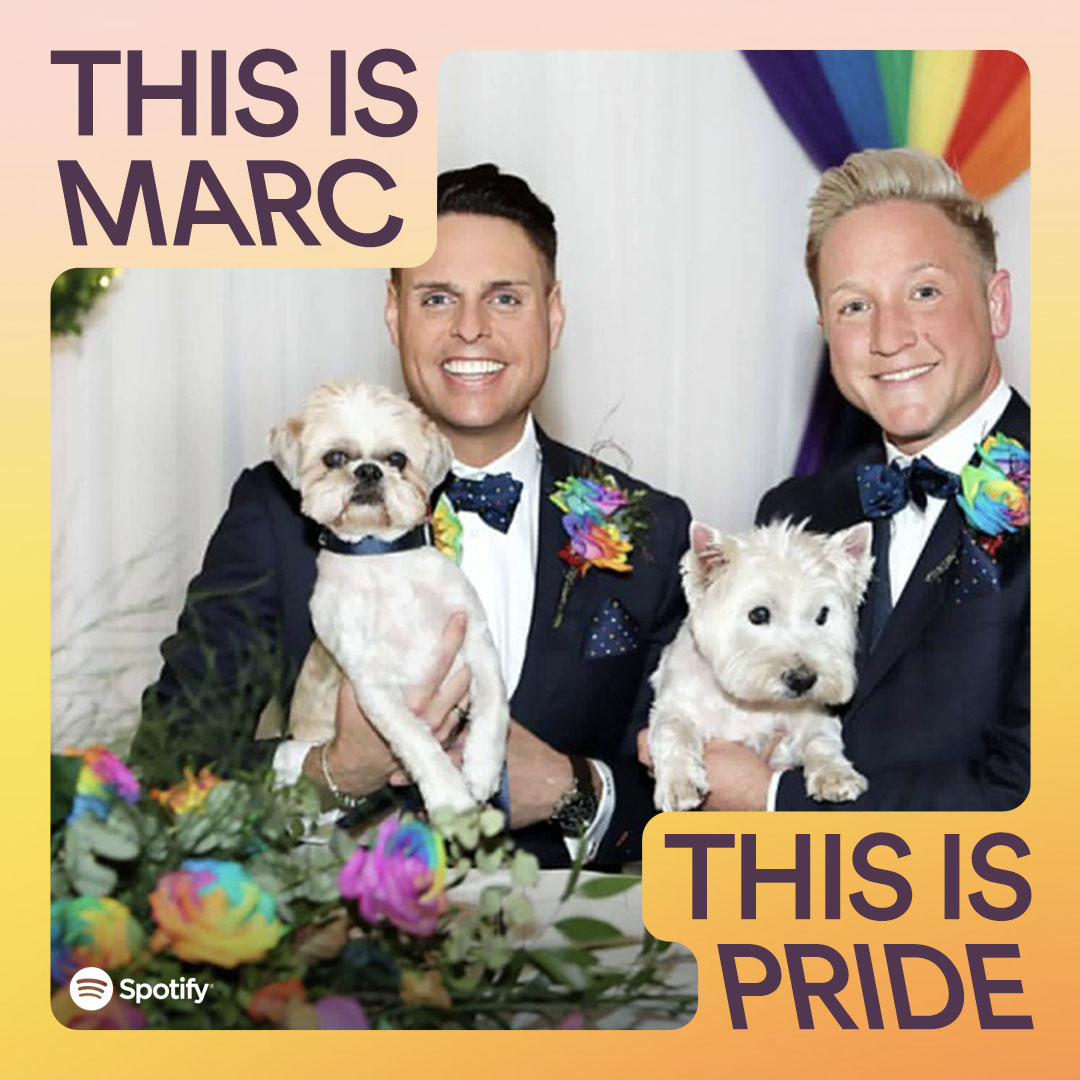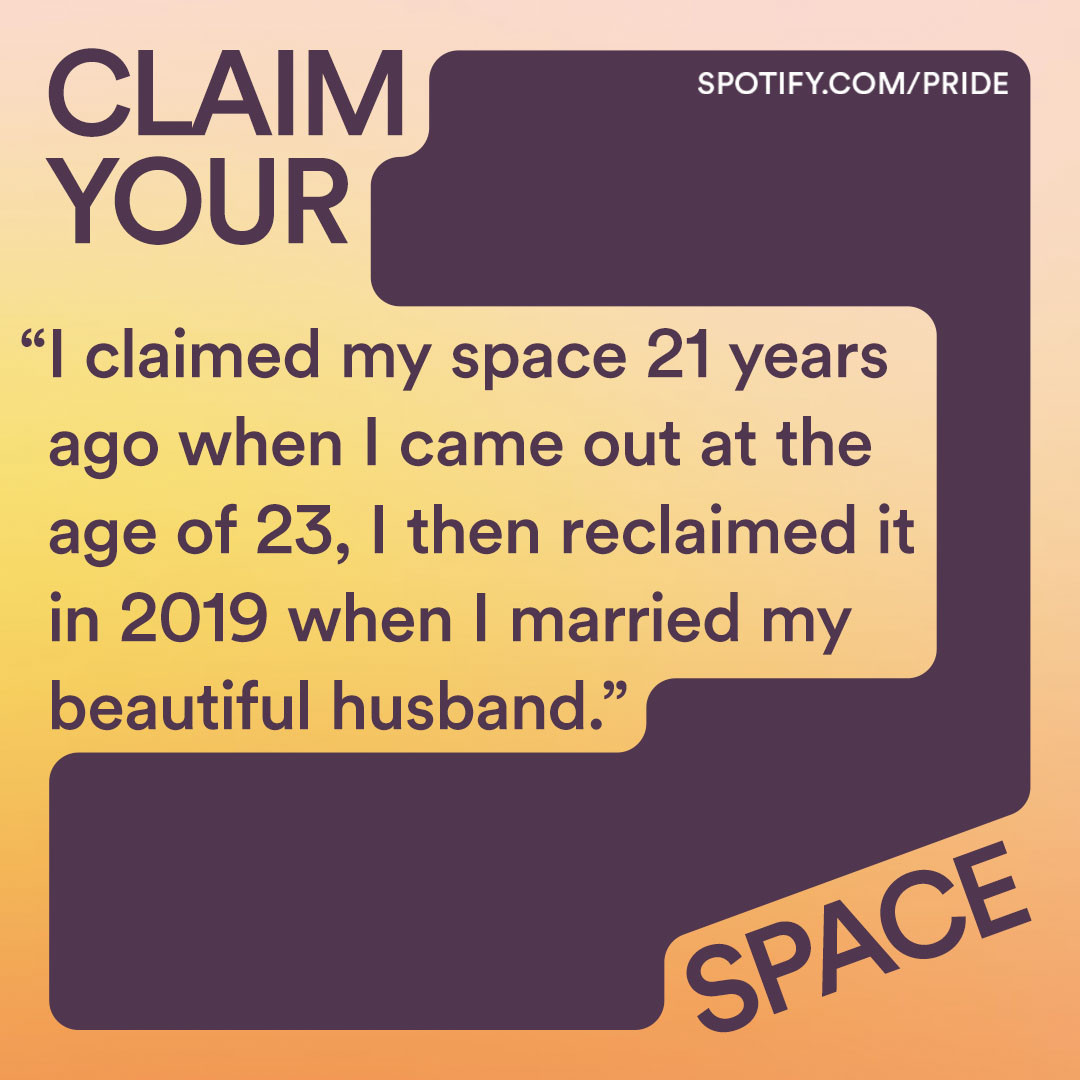 "I claimed my space 21 years ago when I came out at the age of 23—I then reclaimed it in 2019 when I married my beautiful husband."
Meg (she/her)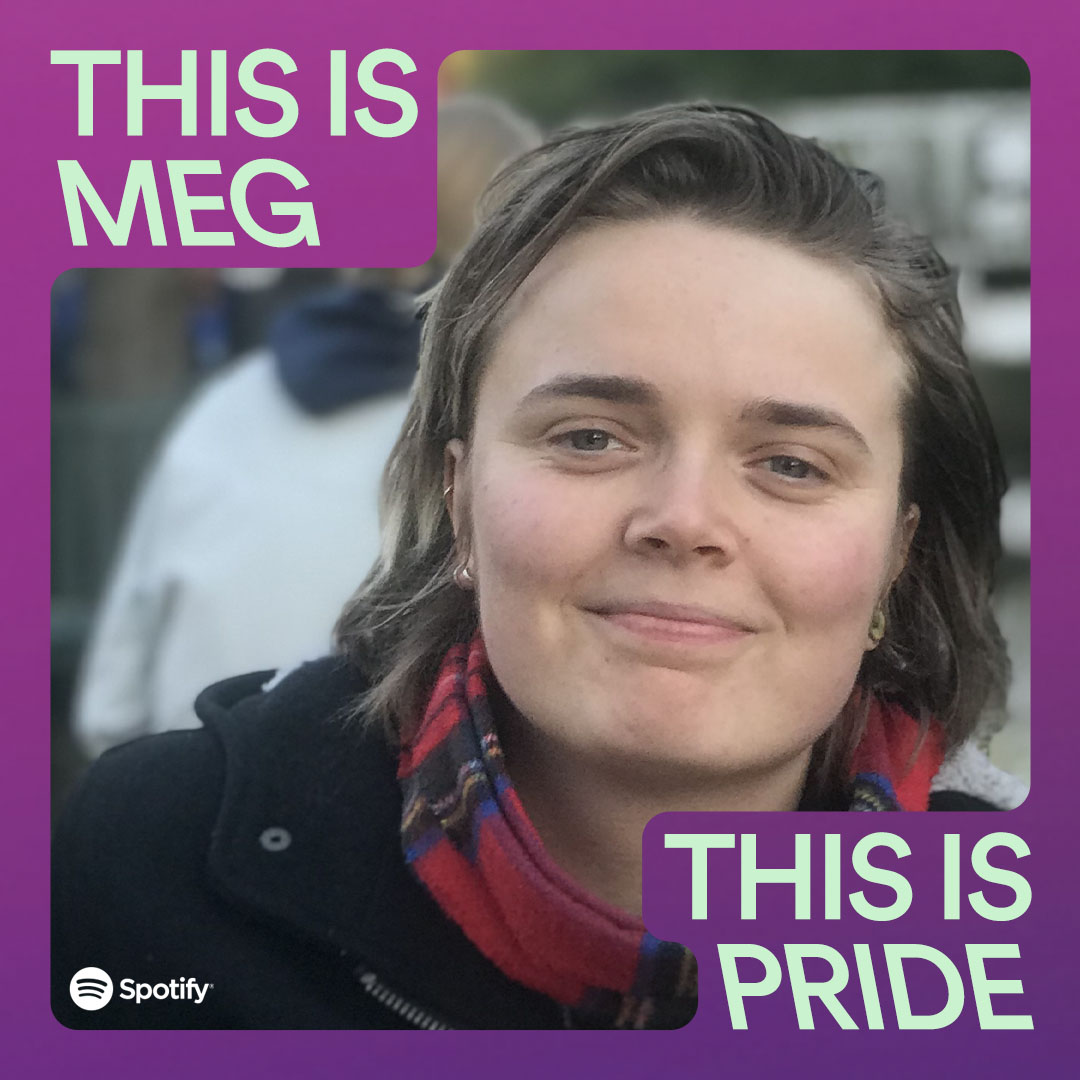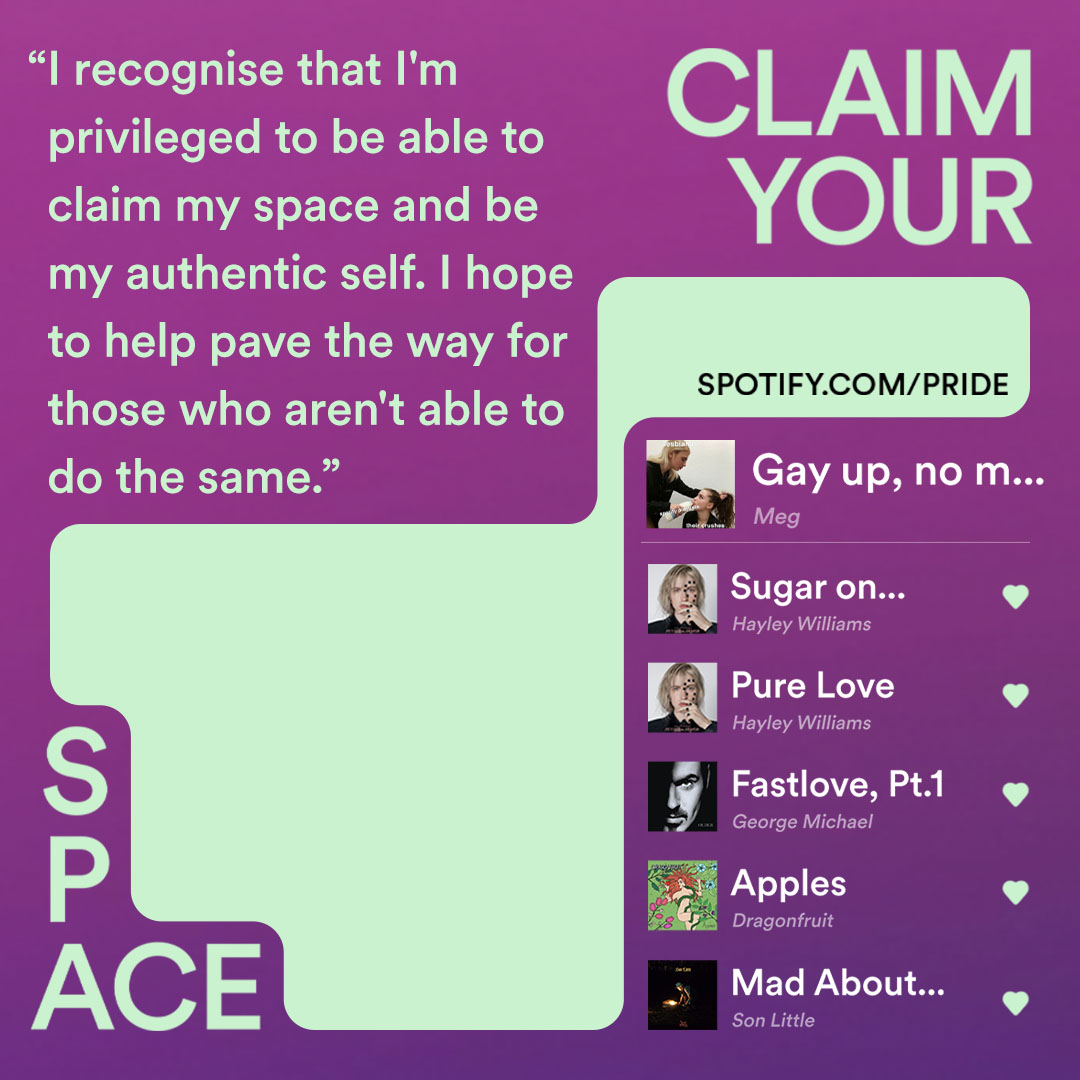 "I recognise that I'm privileged to be able to claim my space and by my authentic self. I hope to help pave the way for those who aren't able to do the same."
Ashit (he/him)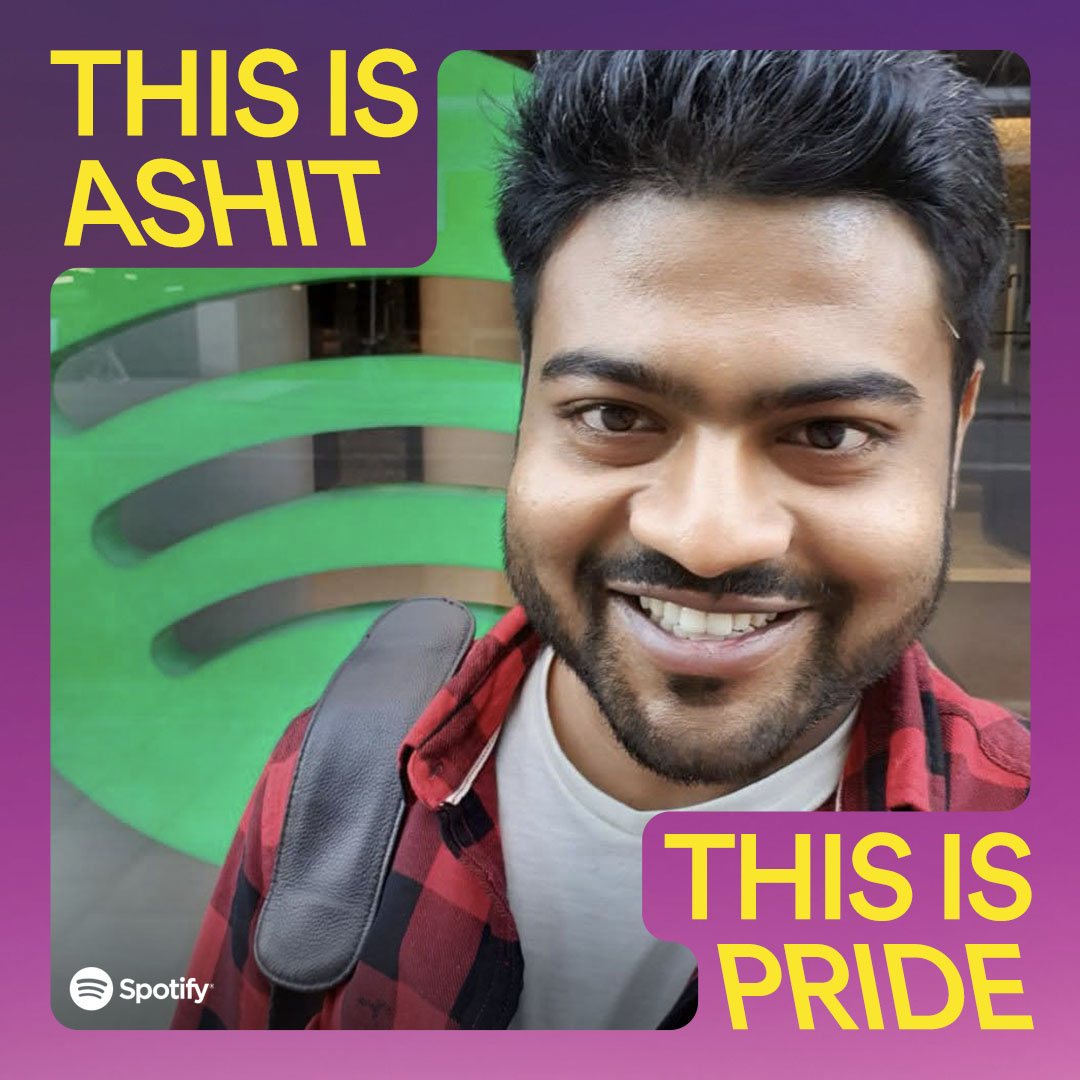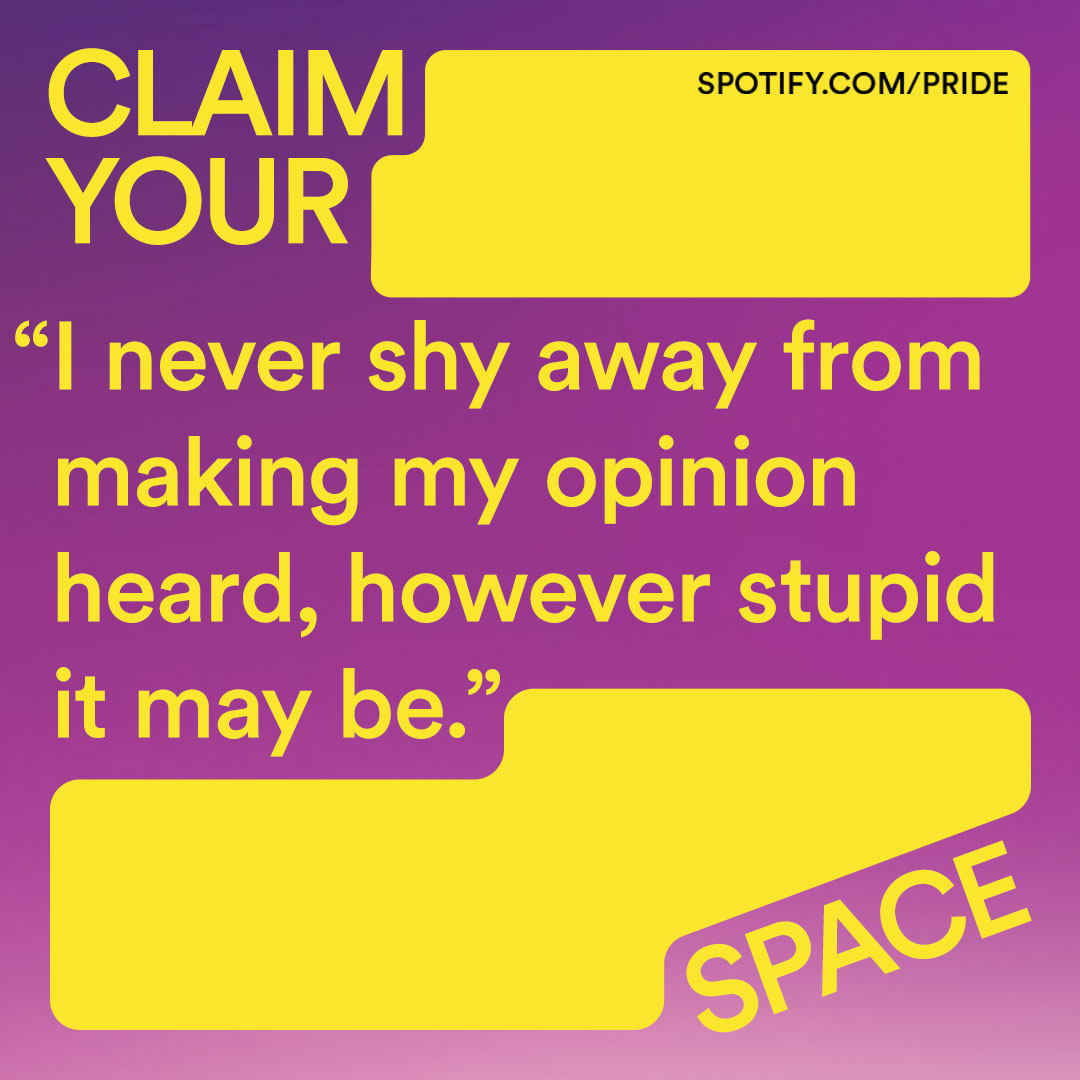 "I never shy away from making my opinion heard, however stupid it may be."
Britt (she/her)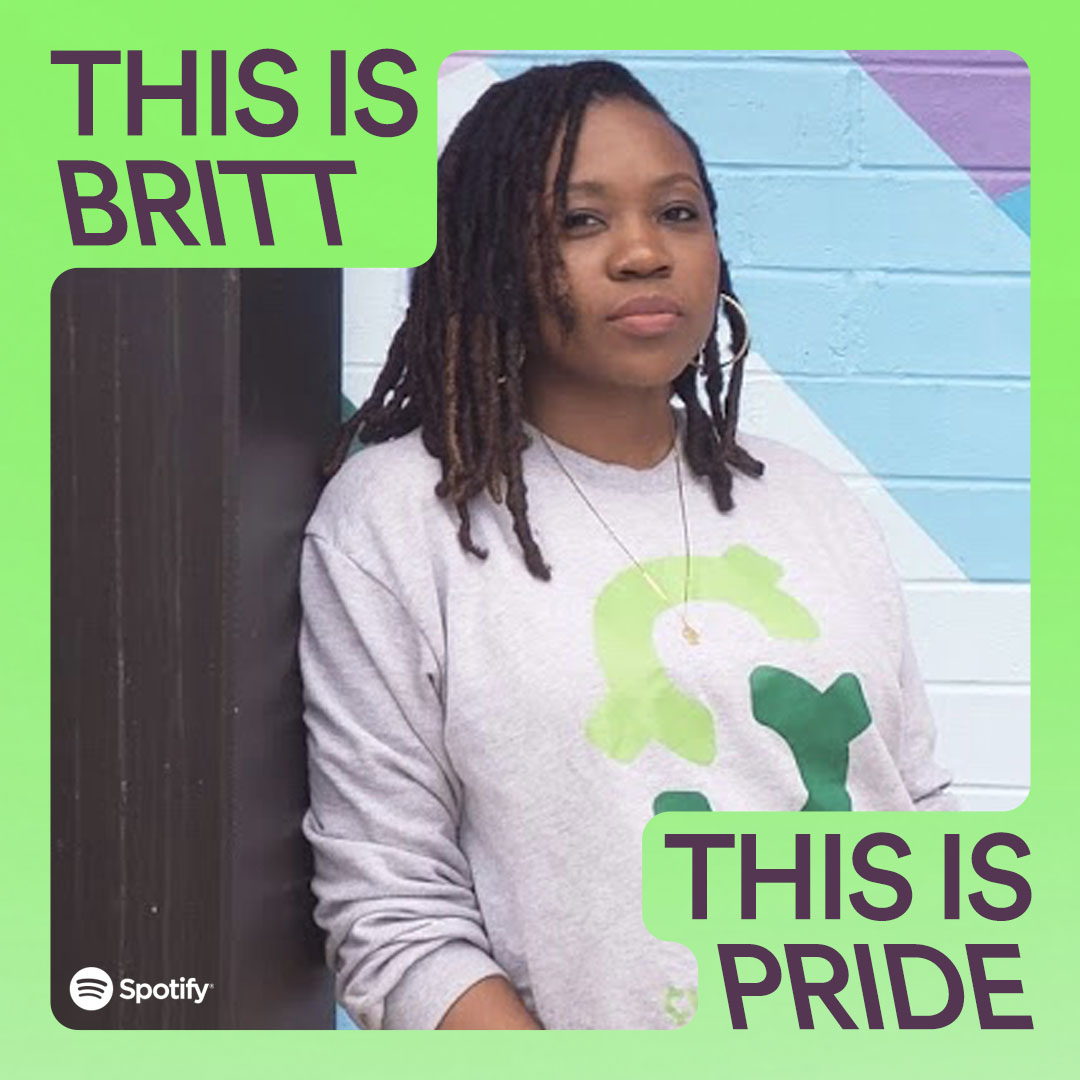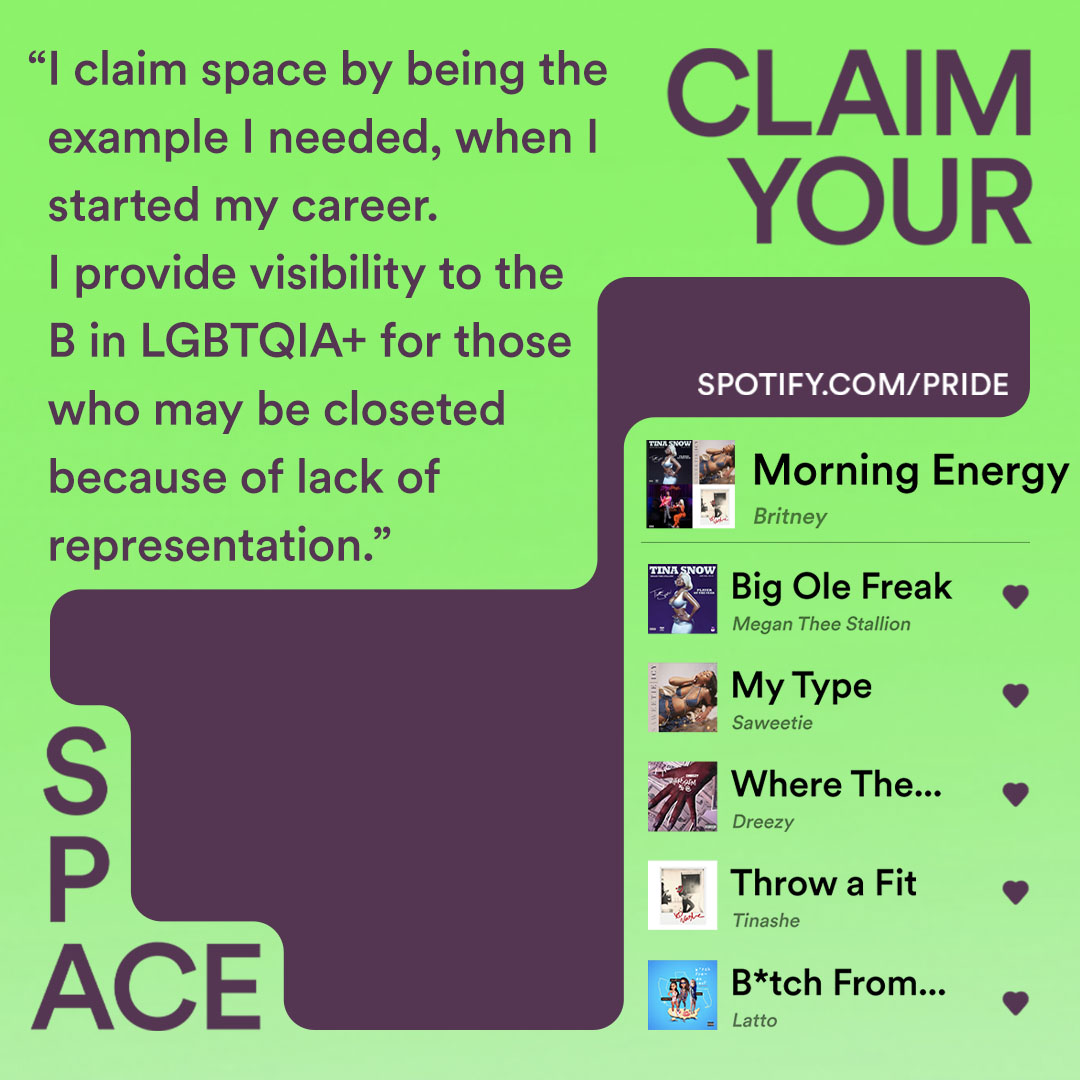 "I claim space by being the example I needed when I started my career. I provide visibility to the B in LGBTQIA+ for those who may be closeted because of lack of representation." 
Celso (he/him)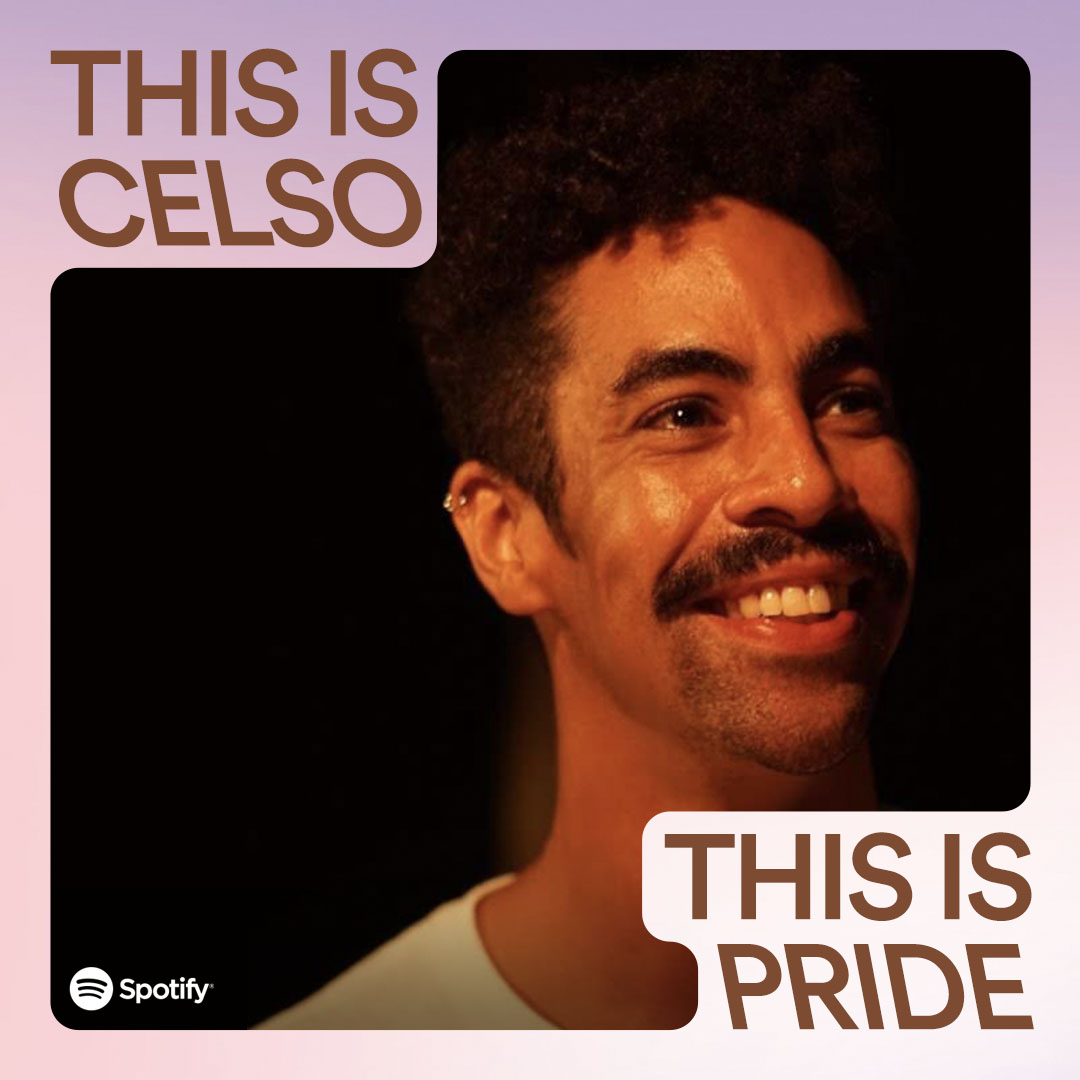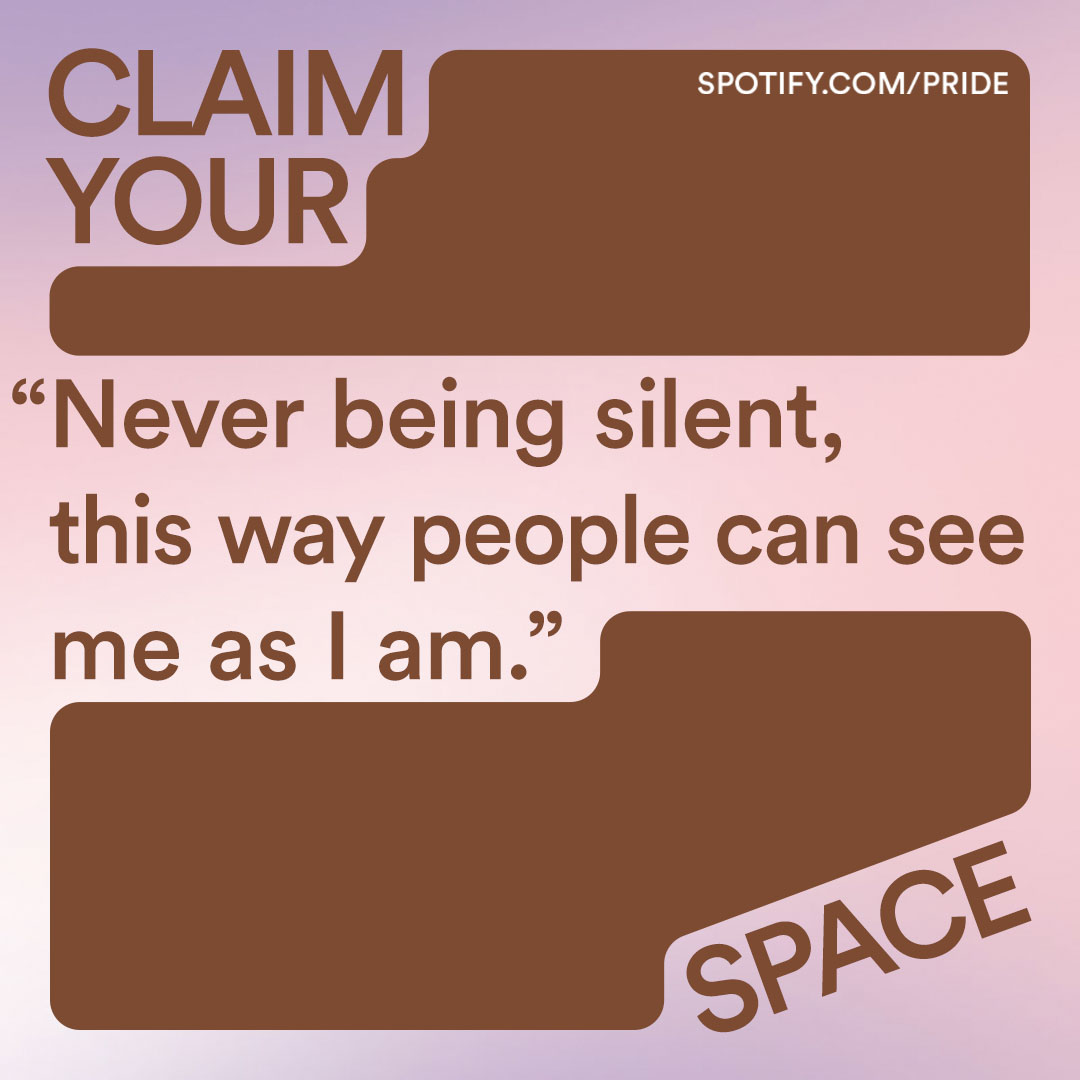 "Never being silent, this way people can see me as I am."
Kossy (she/her)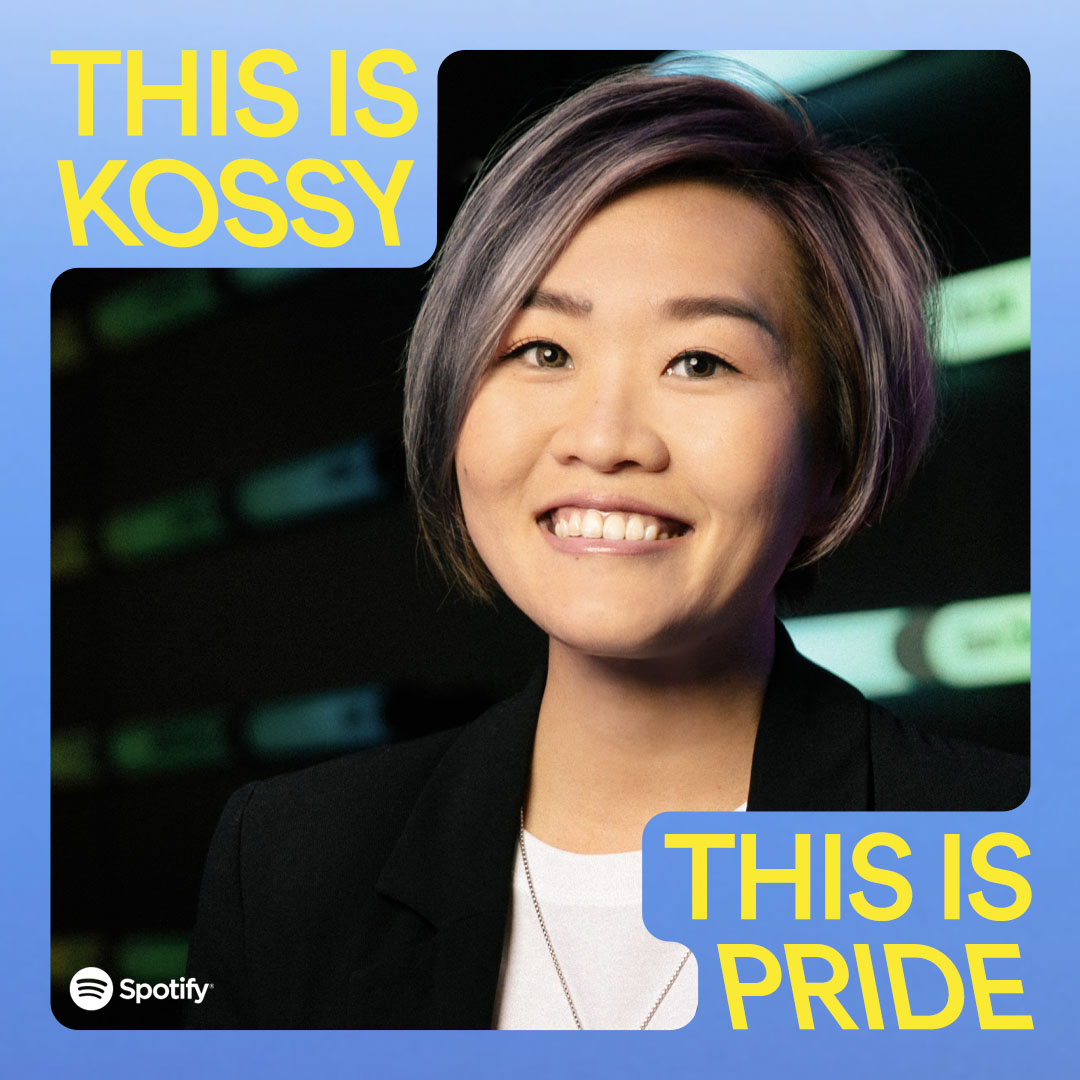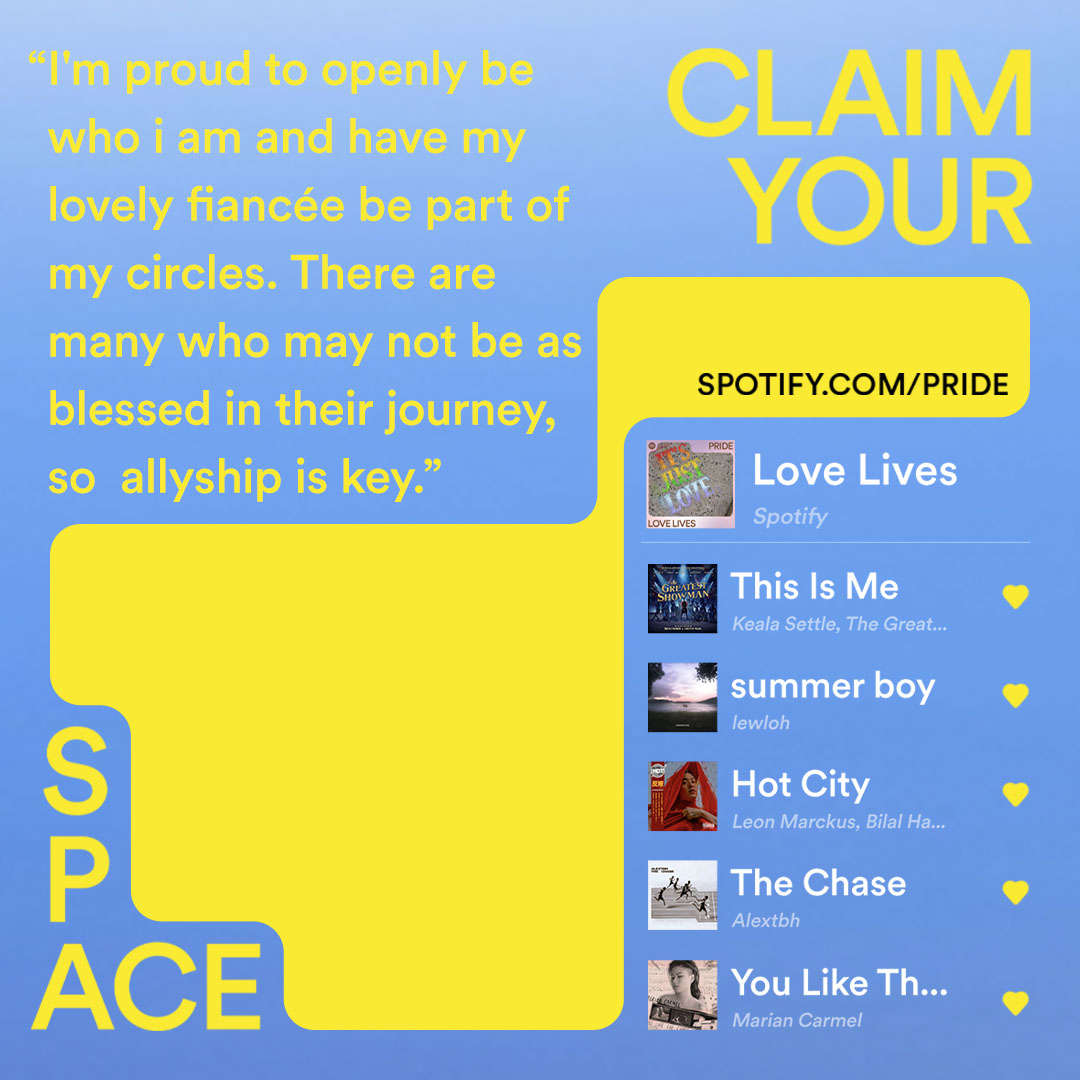 "I'm proud to openly be who I am and have my lovely fiancée be part of my circles. There are many who may not be as blessed in their journey, so allyship is key."
Katarzyna (she/her)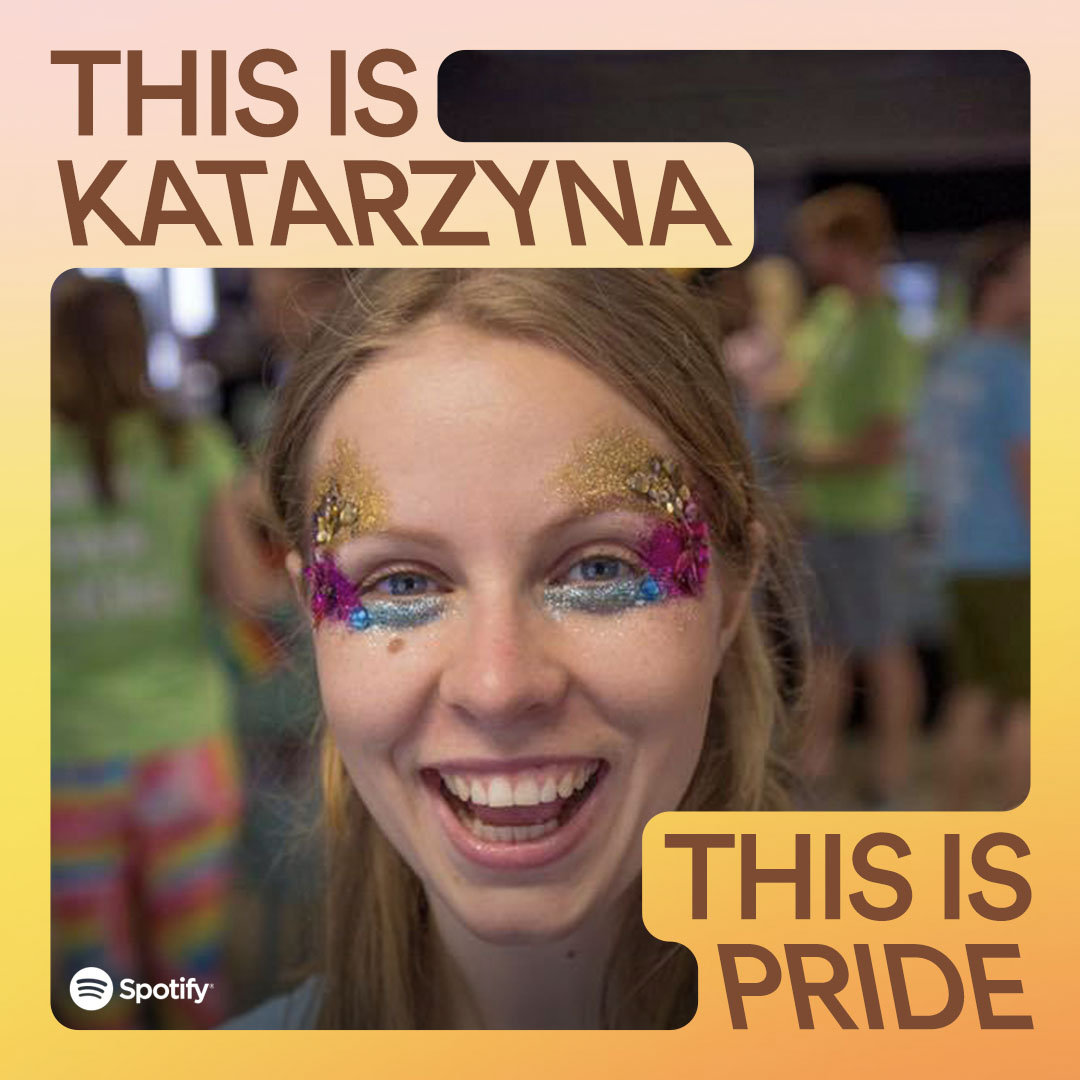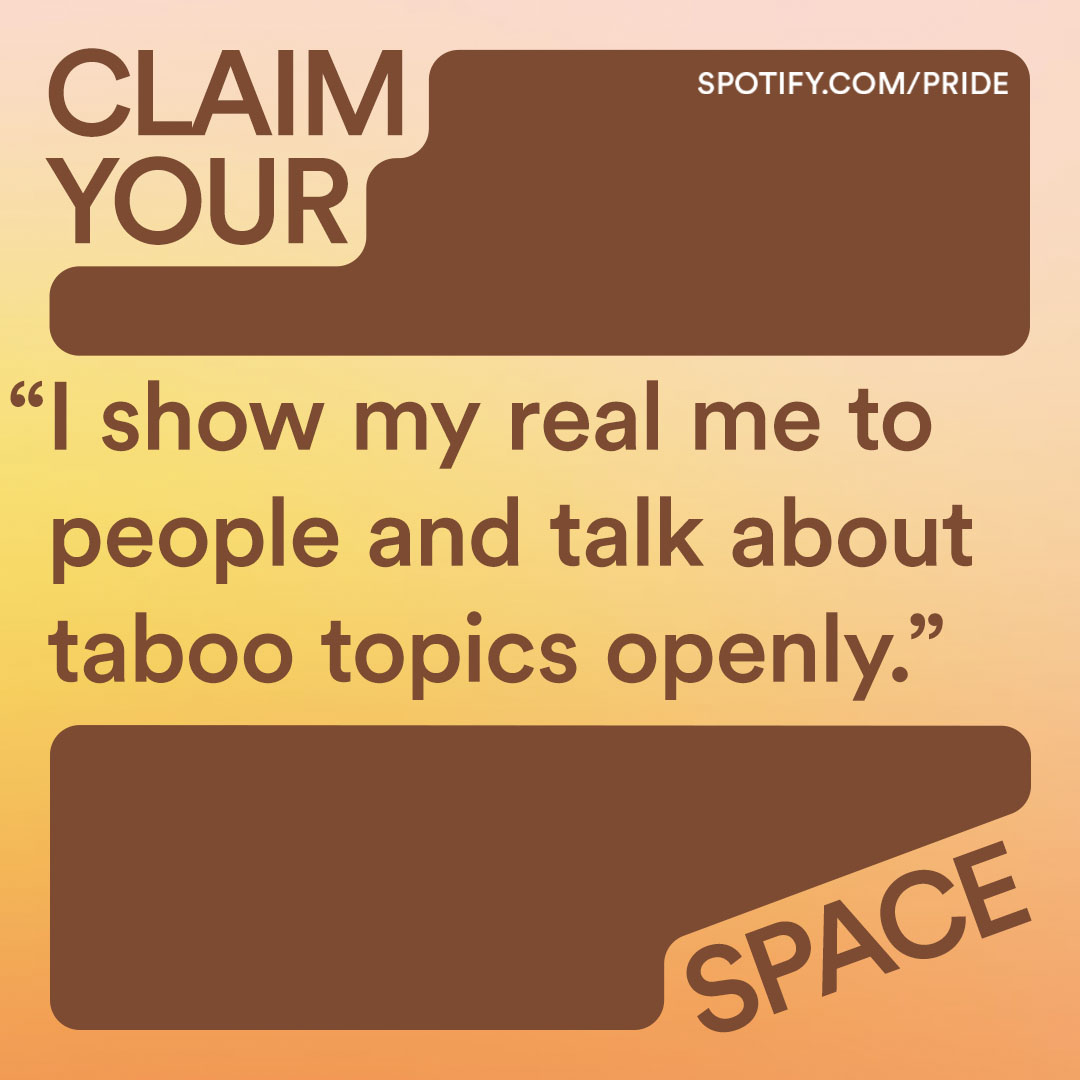 "I show my real me to people and talk about taboo topics openly."
Vanessa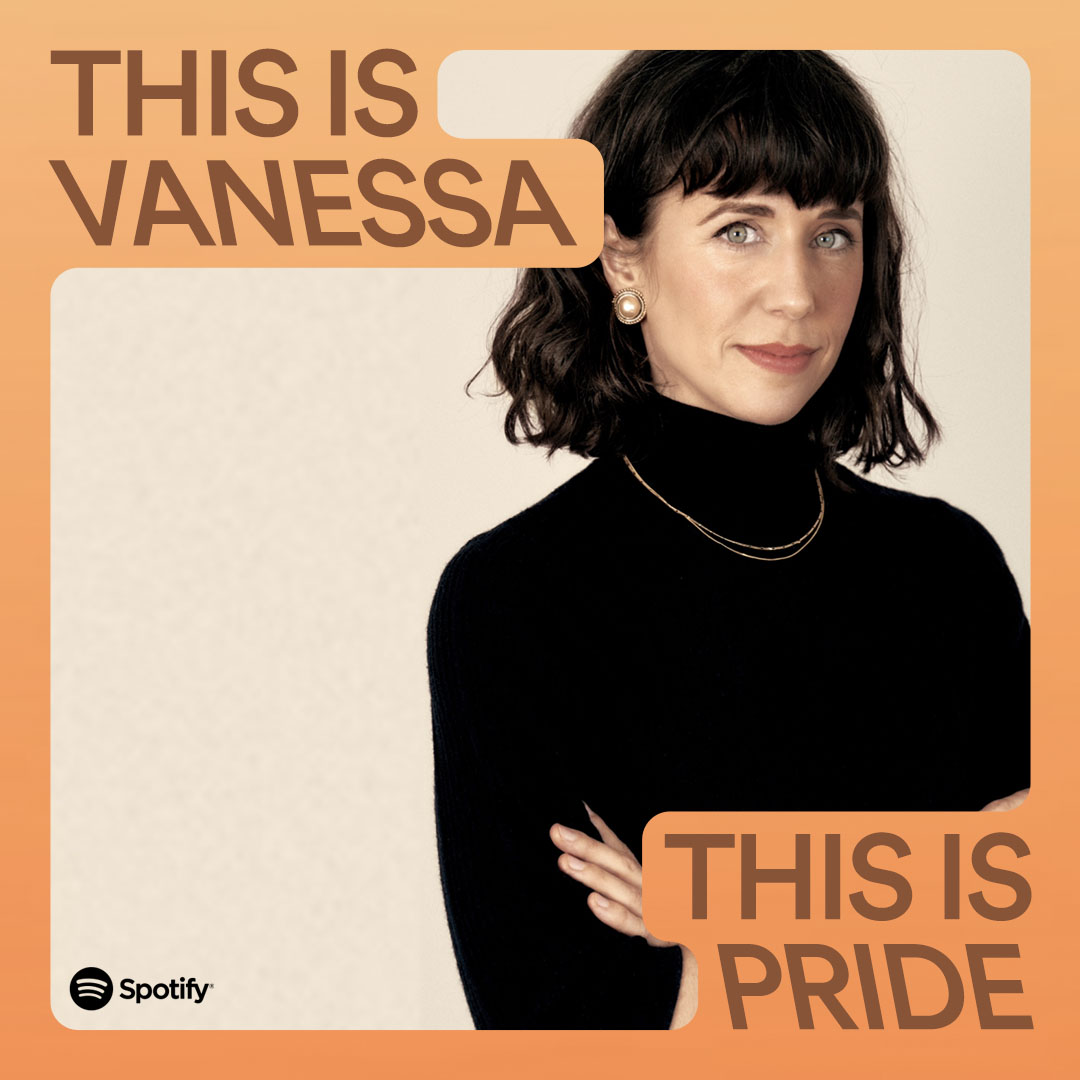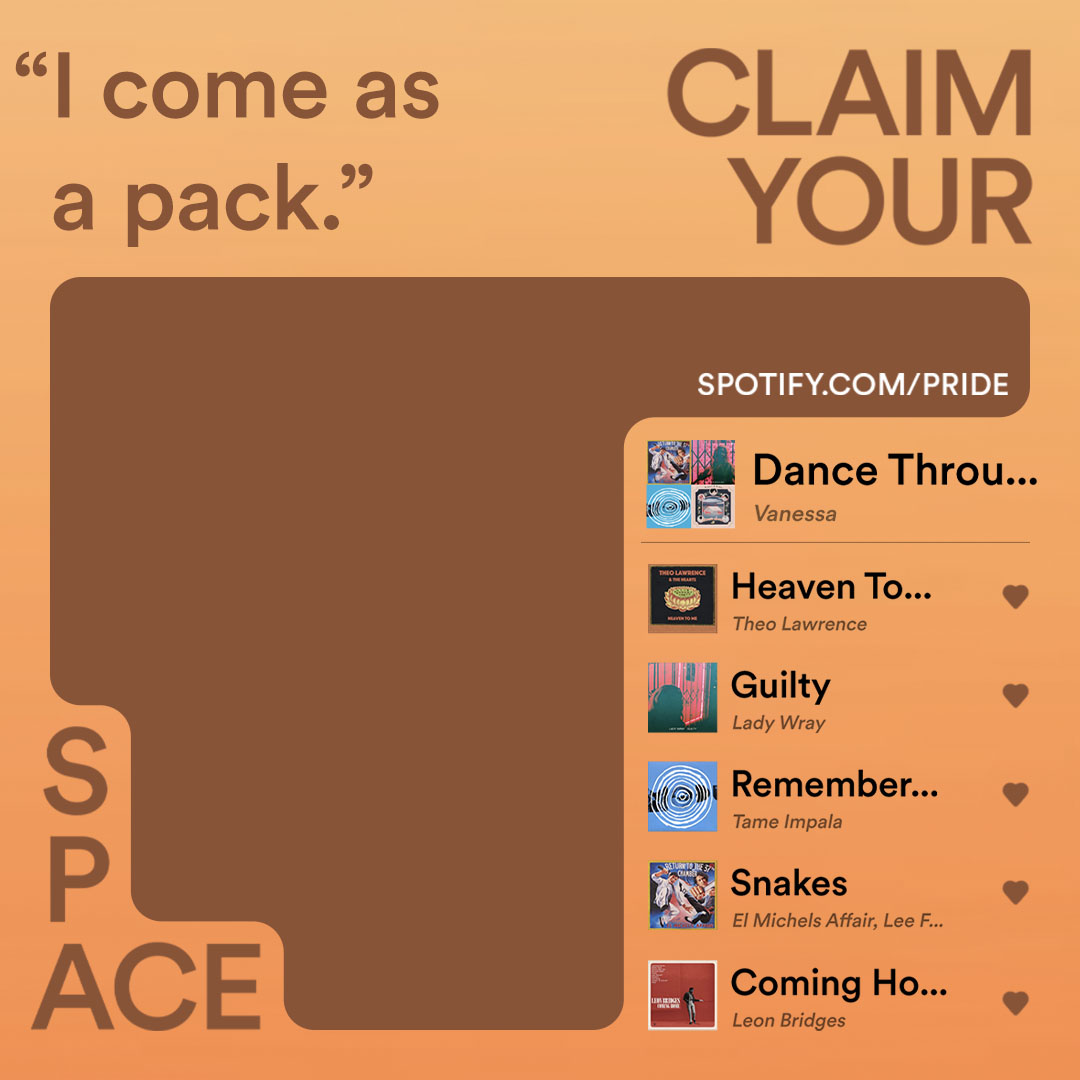 "I come as a pack."
Oscar (any & all)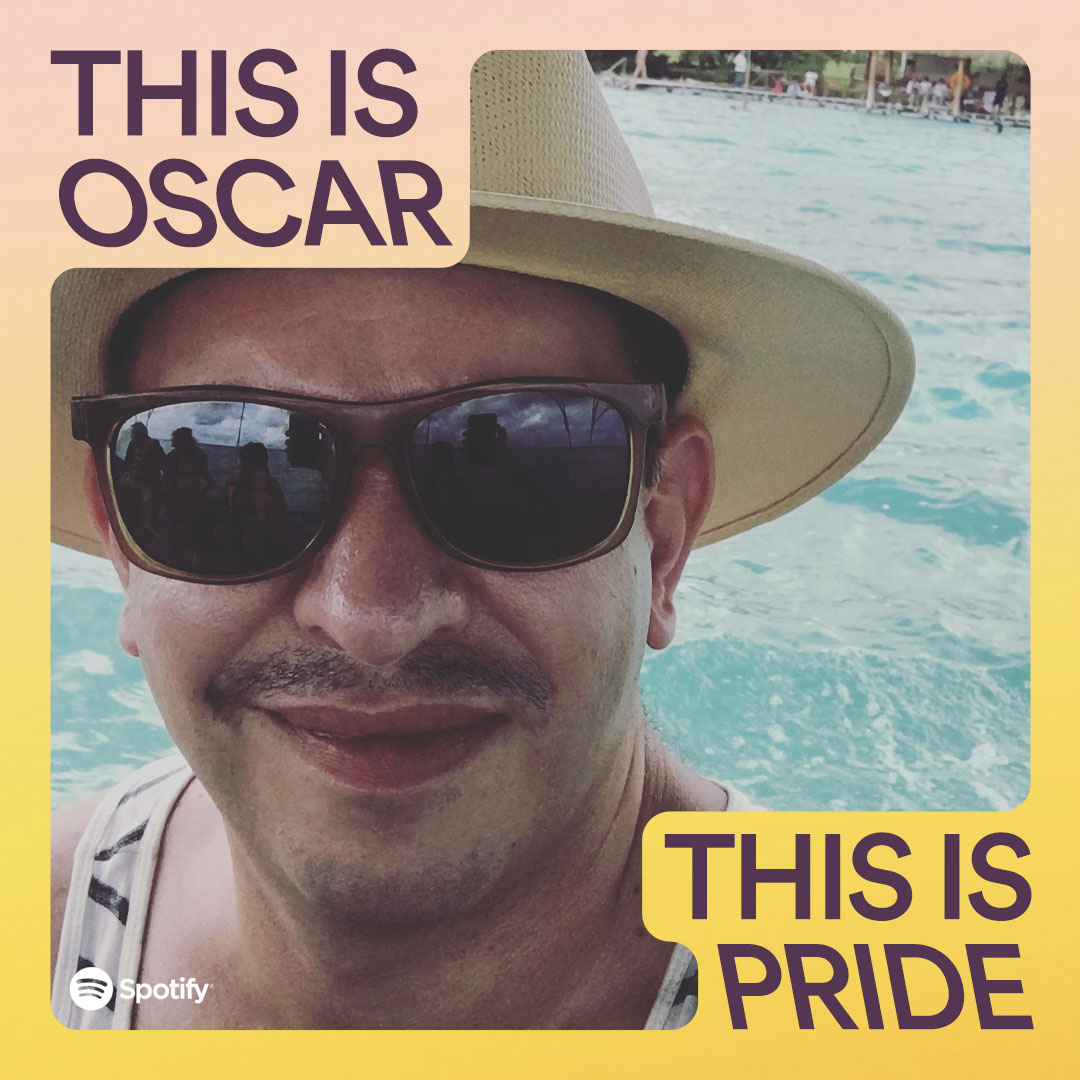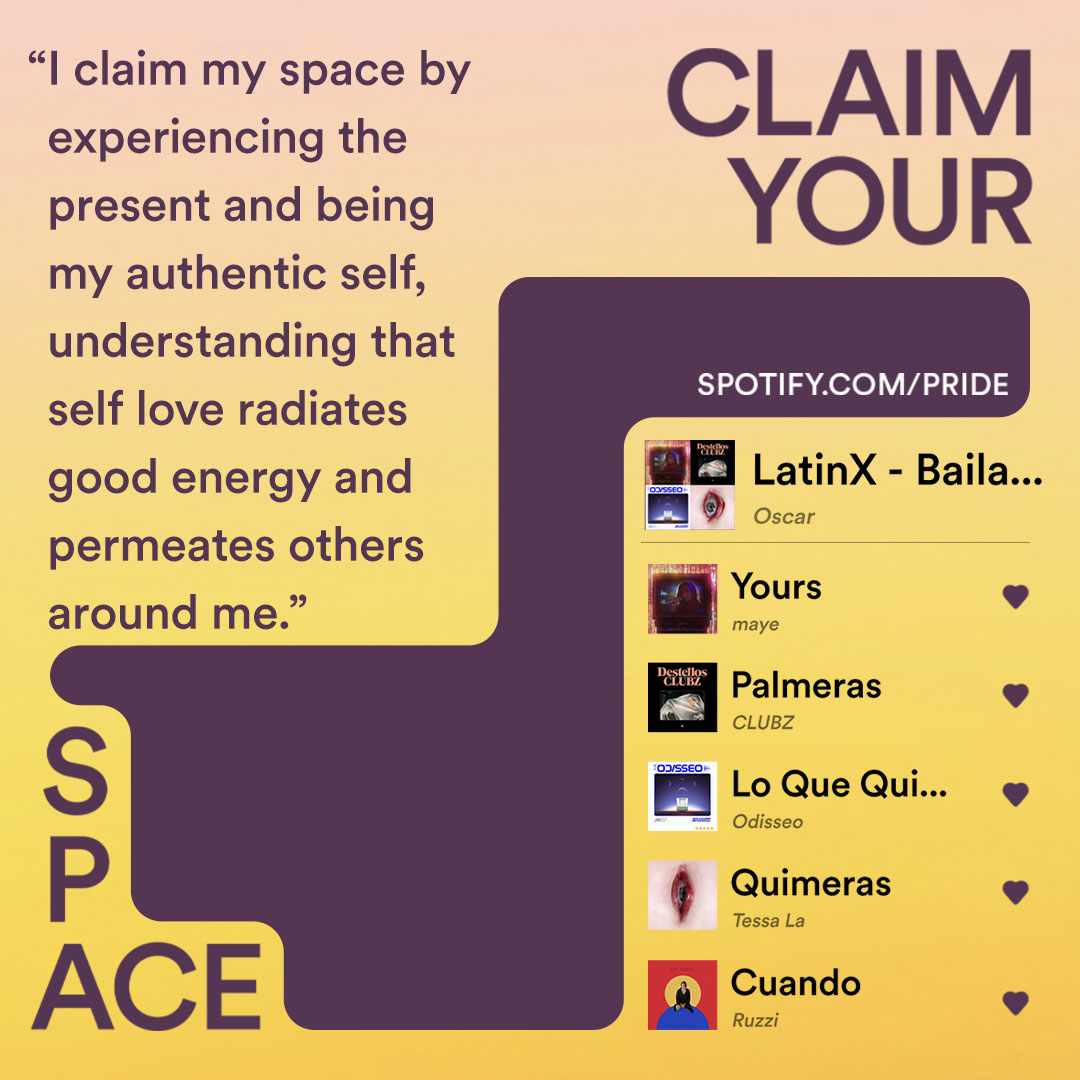 "I claim my space by experiencing the present and being my authentic self, understanding that self-love radiates good energy and permeates others around me." 
Elliot (he/him)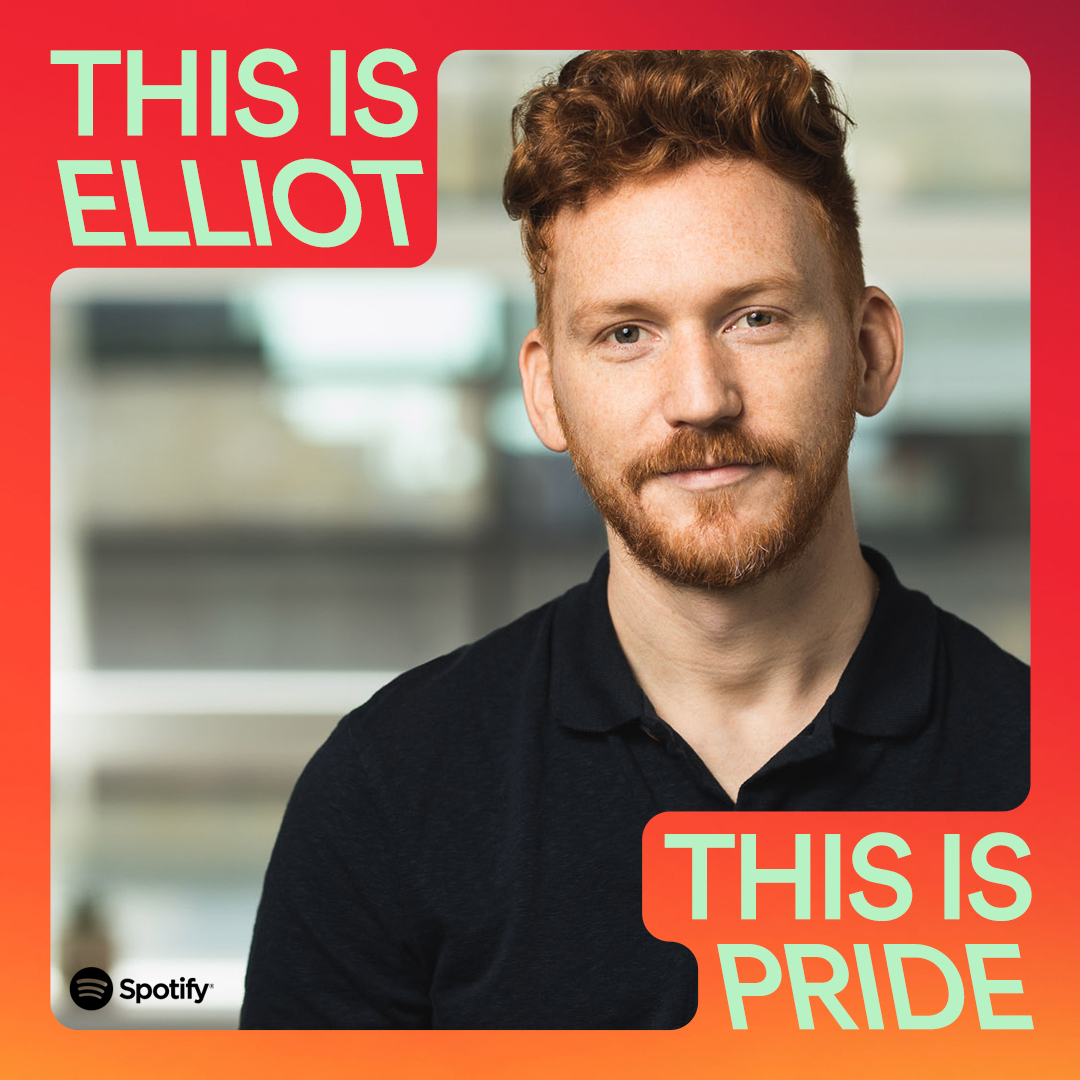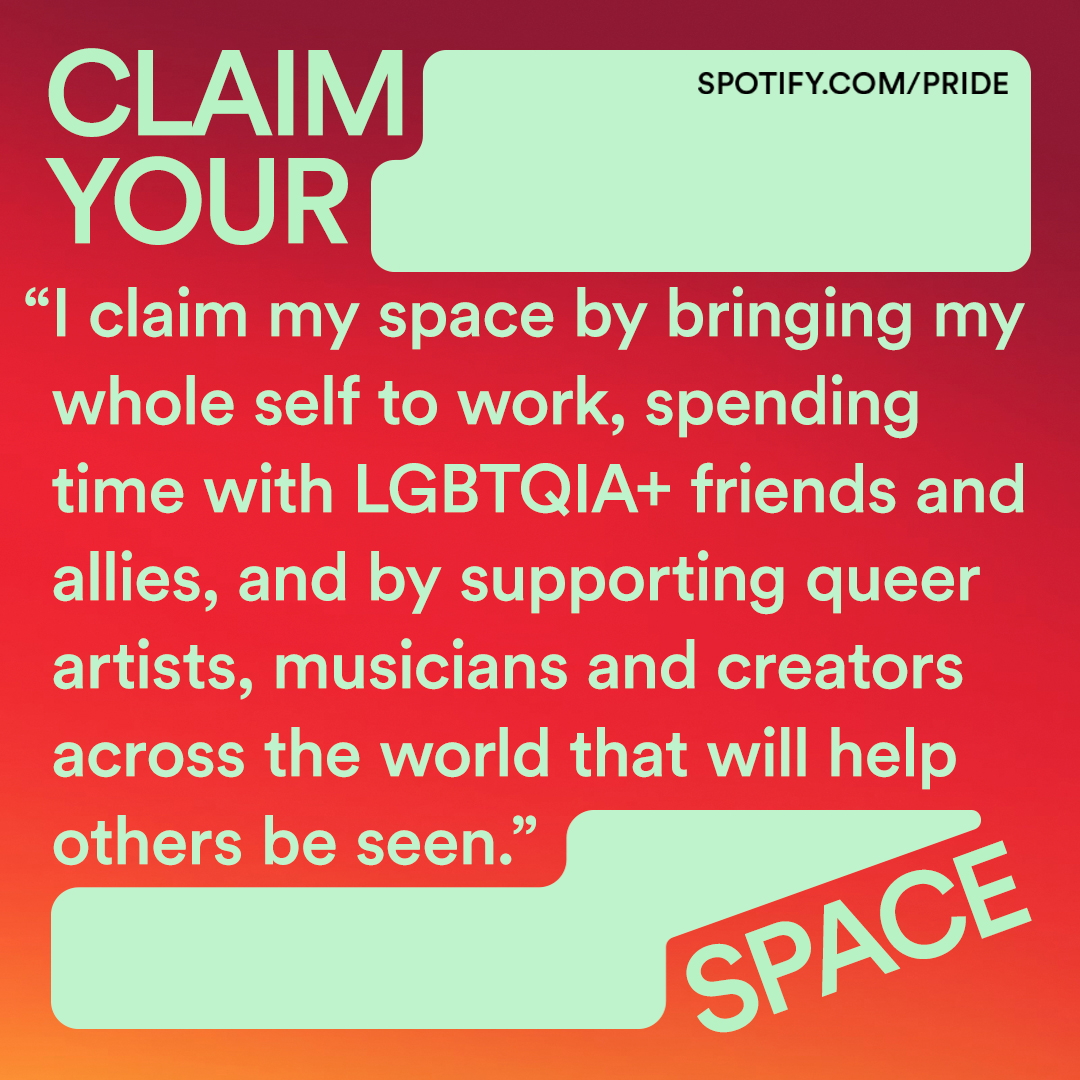 "I claim my space by bringing my whole self to work, spending time with LGBTQIA+ friends and allies, and by supporting queer artists, musicians, and creators across the world that will help others be seen."
Thomas (he/him)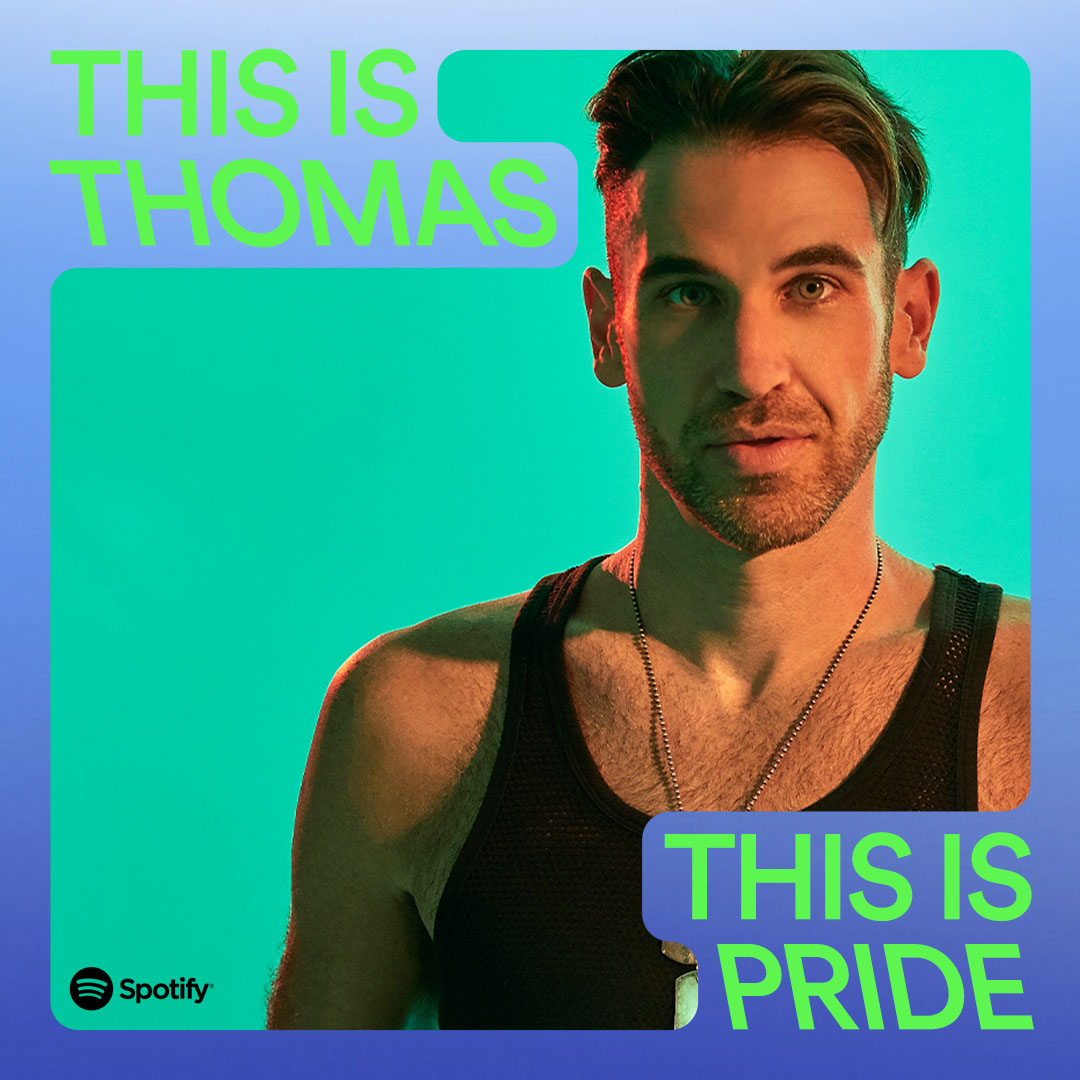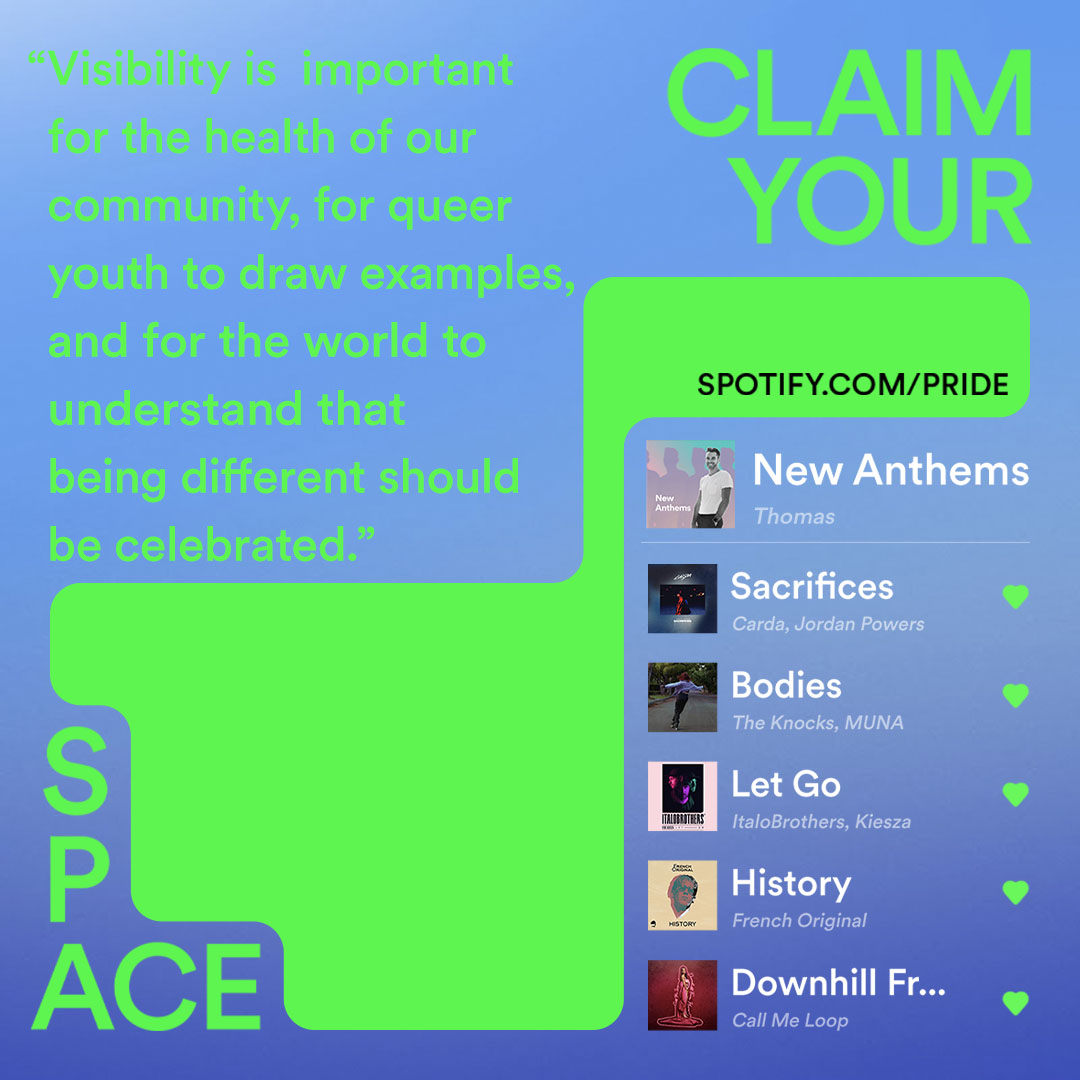 "Visibility is important for the health of our community, for queer youth to draw examples, and for the world to understand that being differnt should be celebrated."
Adrien (he/him)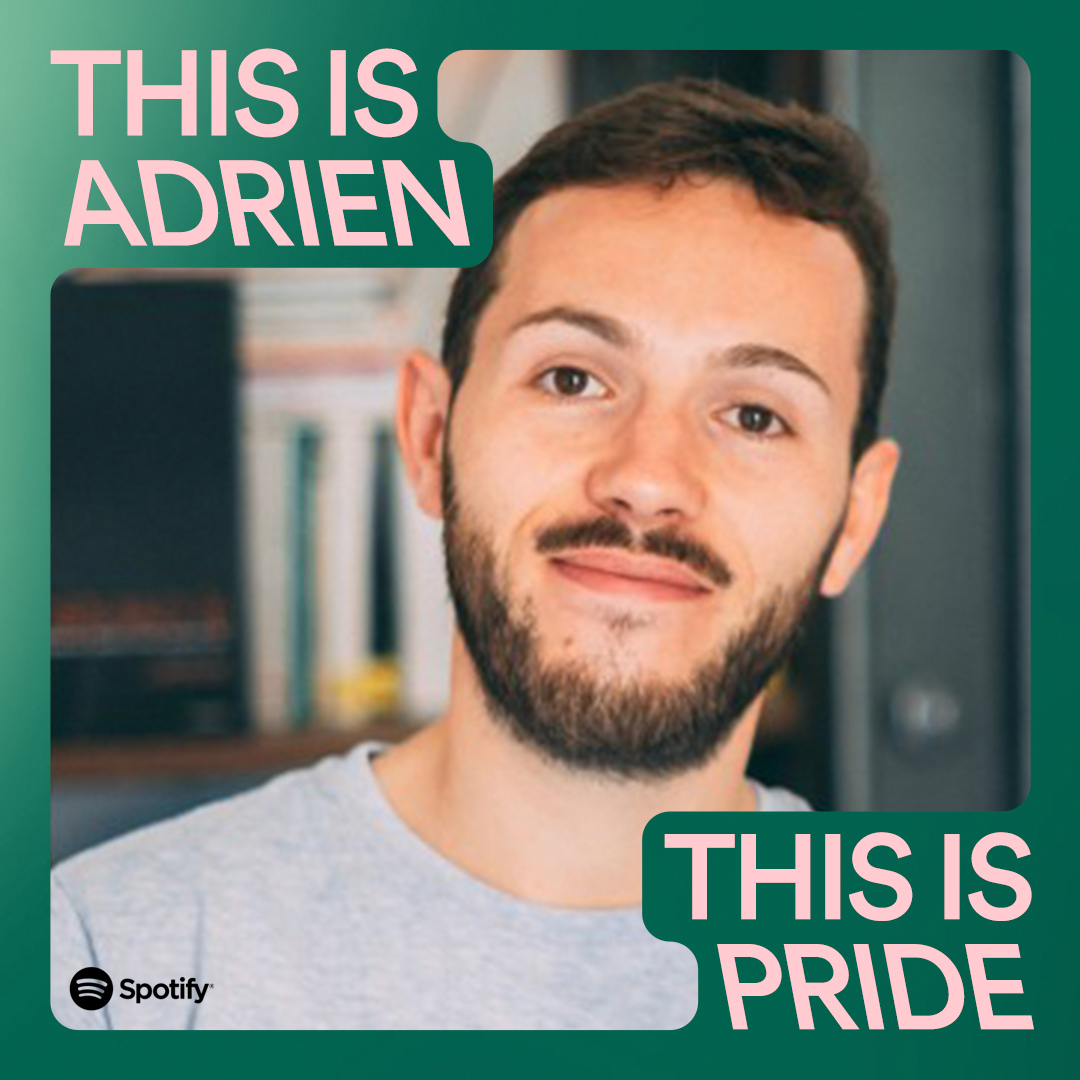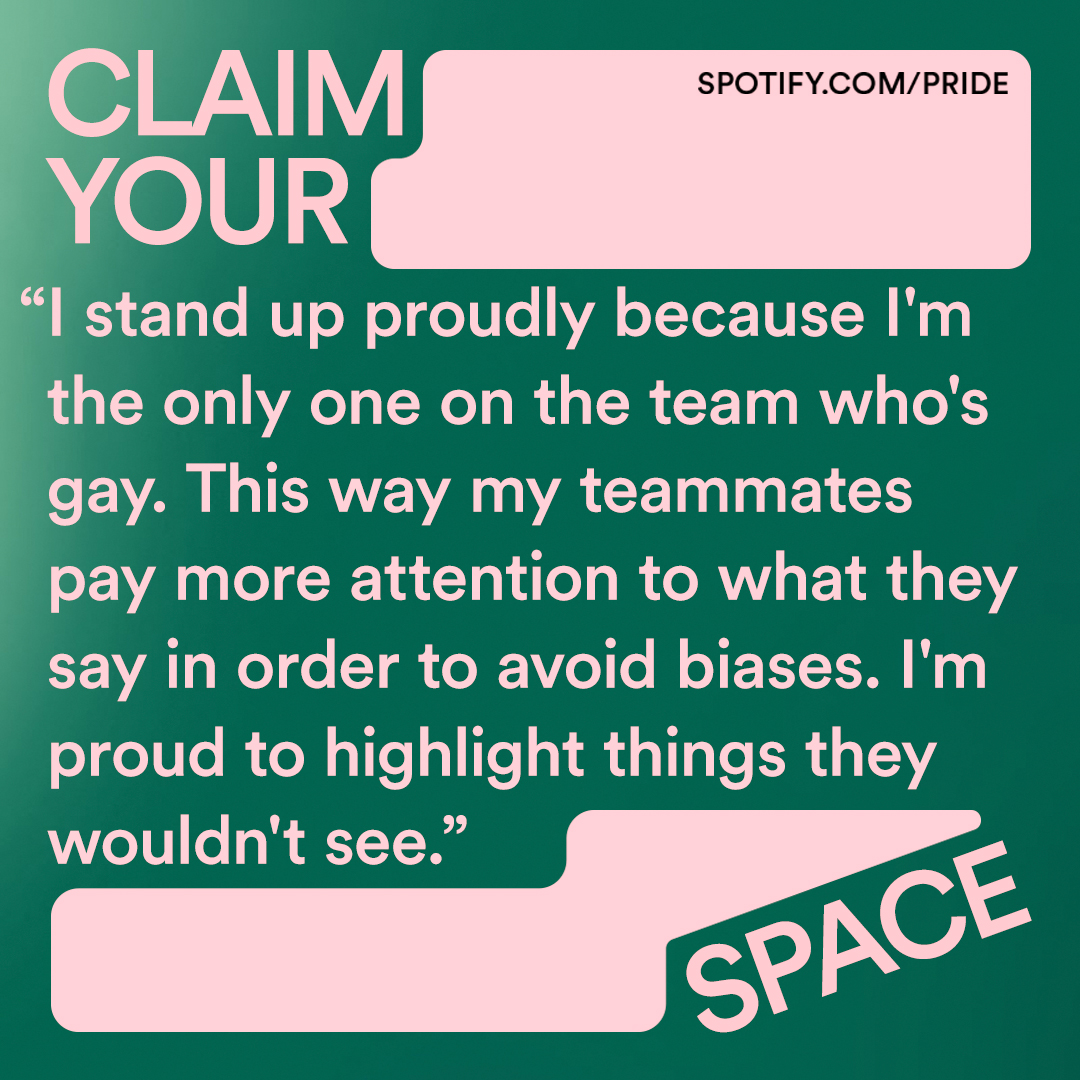 "I stand up proudly because I'm the only one on the team who's gay. This way my teammates pay more attention to what they say in order to avoid biases. I'm proud to highlight things they wouldn't see." 
For more about Spotify and our employees, follow @LifeAtSpotify on LinkedIn, Instagram and Twitter, and check out our careers site.