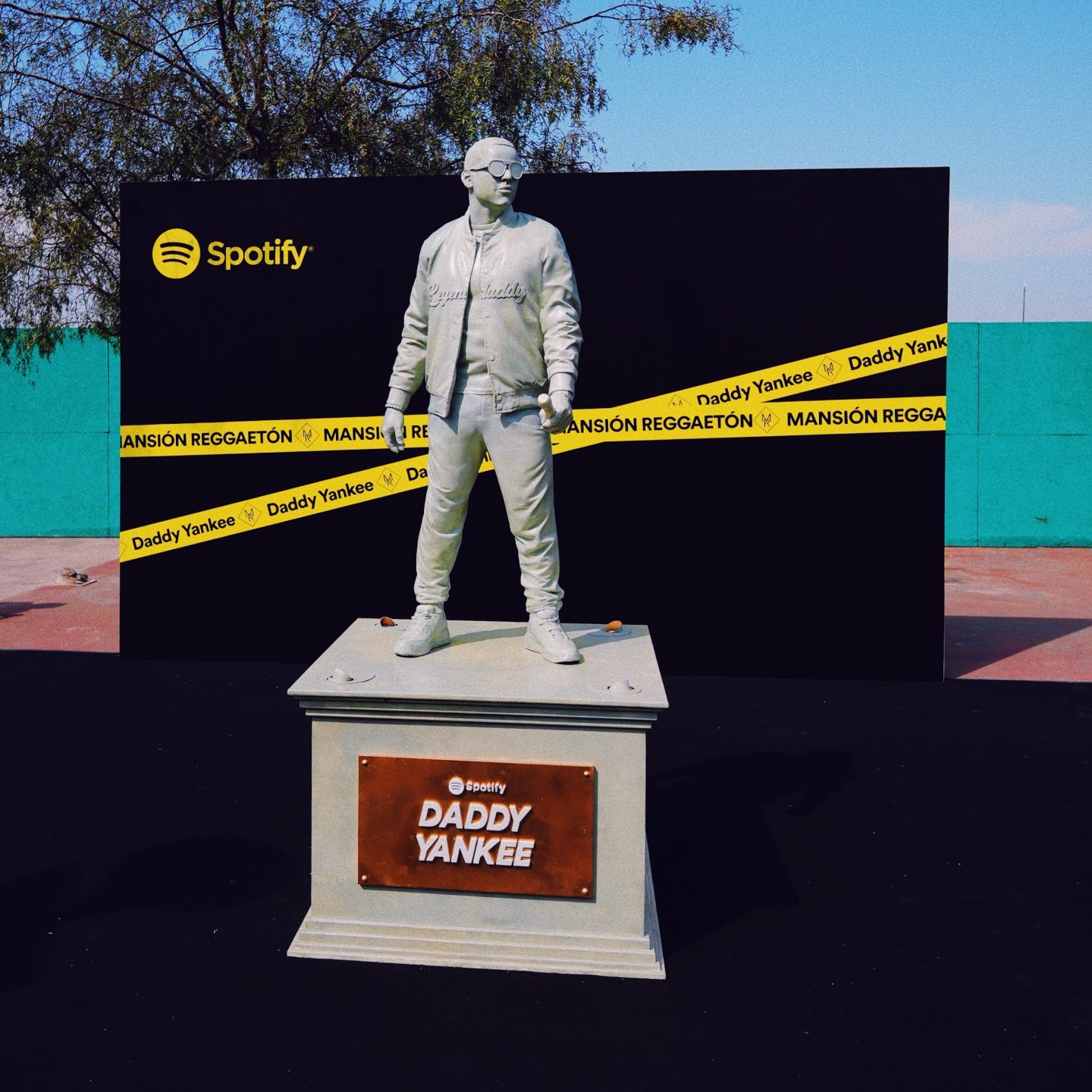 END OF AN ERA
Spotify Pays Tribute to Reggaeton Pioneer Daddy Yankee With a Statue in Chile
Before he heads into retirement after a storied 32-year career, reggaeton pioneer Daddy Yankee is performing three sold-out shows this week at Estadio Nacional in Santiago, Chile. To honor his immeasurable contributions, Spotify will present Daddy Yankee with his own statue during his visit to the streaming capital of reggaeton. 
The sculpture will accompany the "Big Boss" in the Estadio Nacional during his shows, and will later be installed in the Escuela Militar metro station so that fans can experience a part of his legendary farewell.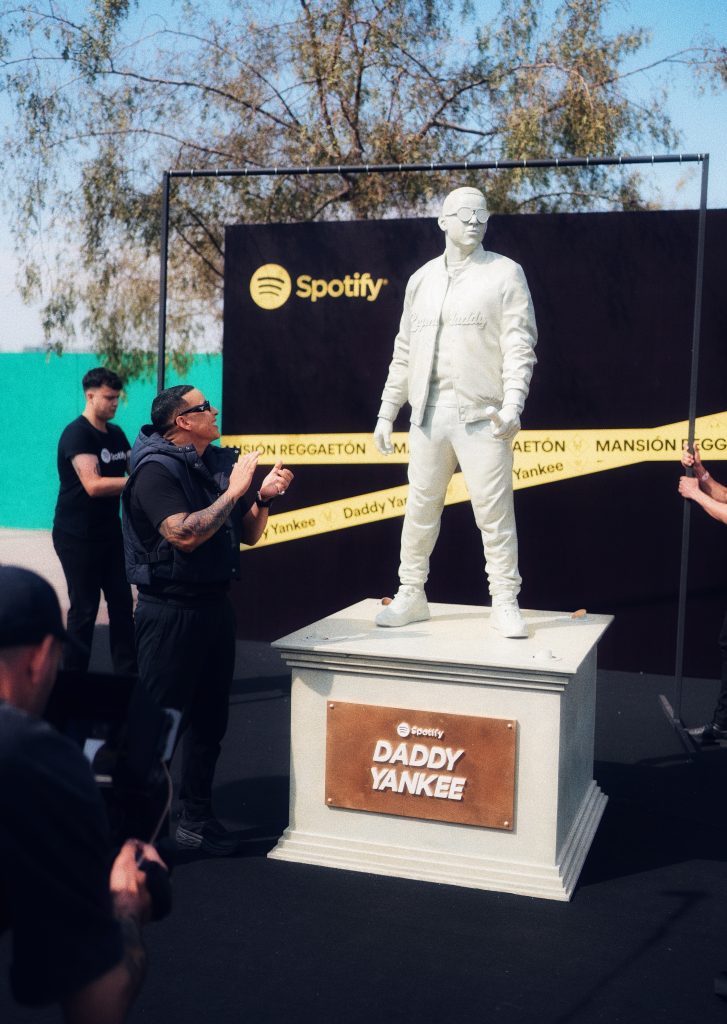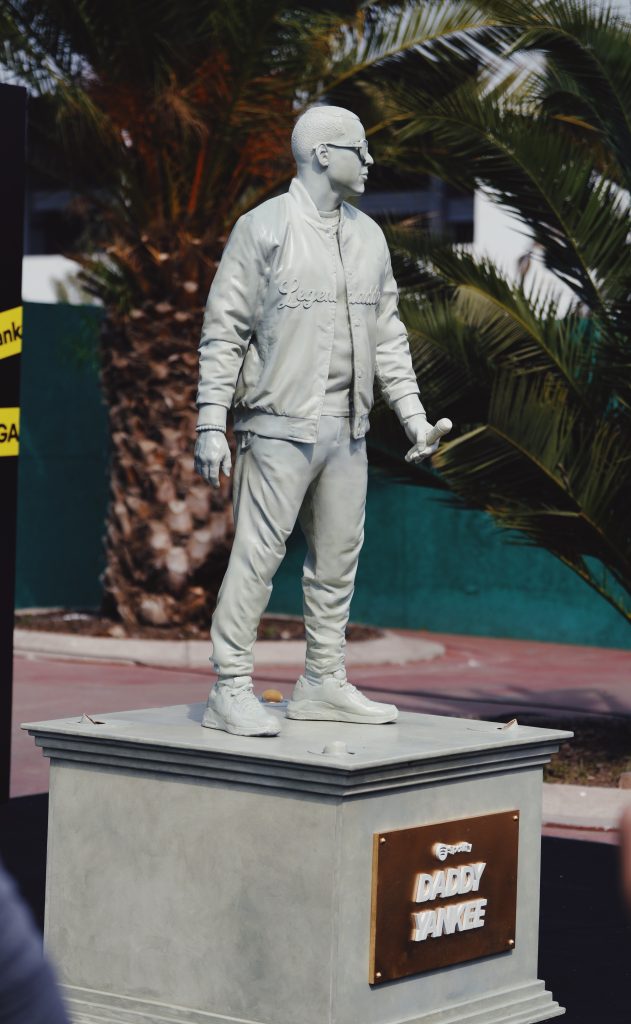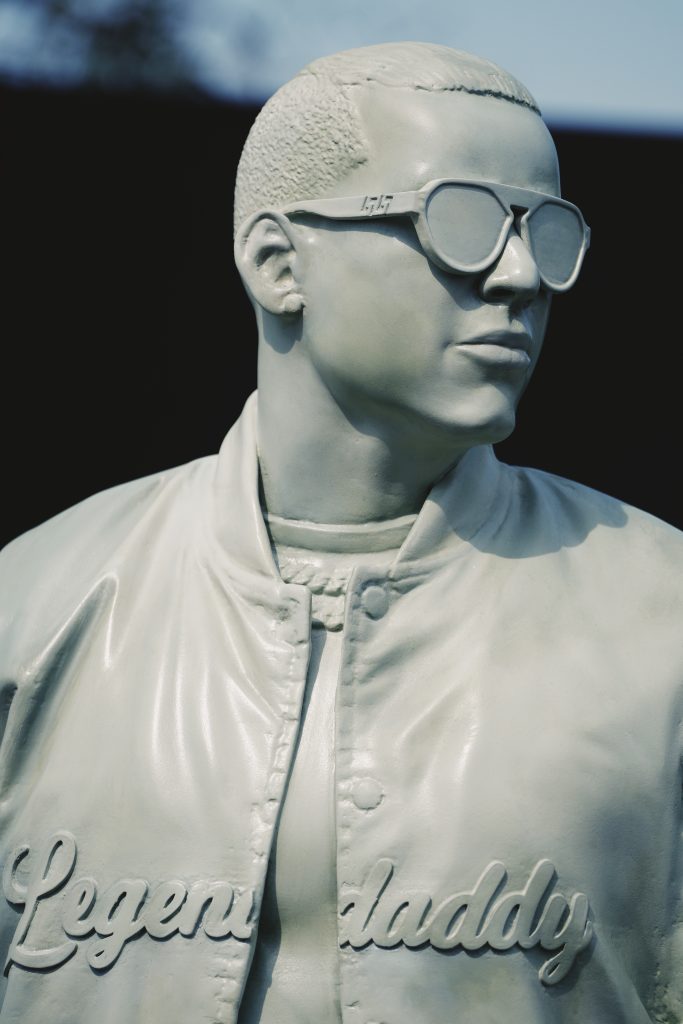 It's a well-deserved tribute to an artist who has consistently set trends and inspired new generations of reggaeton and Latin artists over the course of his career—especially in Chile. Chart-topping hits such as "Gasolina," "Llamado De Emergencia," and "Lo Que Paso Paso" have become anthems that have reached every corner of the South American nation. And on Spotify, Daddy Yankee's numbers speak for themselves.
The reggaeton icon is so popular in Chile that the country has become the third-biggest consumer of his music on Spotify, after Mexico and the United States. "Gasolina" in particular is a classic that has endured over time. This year alone, it has generated more than 5 million streams in Chile. 

Daddy Yankee has also remained influential across generations. This is underscored by the fact that younger generations in Chile are the ones that stream his music on Spotify the most, with 56% of listeners falling within the 18-29 age range.
But it's not just Daddy Yankee's classics that get all the attention on Spotify. His more recent releases, including 2022's LEGENDADDY, have not stopped delighting his fans with hits that resonate in every corner of the world. His recent collaborations with Bad Bunny on "X ÚLTIMA VEZ" and "La Santa" have generated more than 24.7 million streams and 16.7 million streams, respectively, in Chile. In addition, Chileans have streamed his recent track "RUMBATÓN" more than 15.5 million times.
As Daddy Yankee brings an end to his storied career, we're thrilled to be honoring him, and we can't wait for his fans in Chile and worldwide to celebrate with us.
Get ready for this great farewell by listening to all of Daddy Yankee's hits across Spotify, including the This is Daddy Yankee and Mansión Reggaeton playlists.
Update as of October 4, 2022: Over the weekend of October 1-2, 2022, Daddy Yankee performed two sold out shows at Argentina's Vélez Sarsfield stadium, dazzling the more than 90,000 fans who were present. During his visit to Buenos Aires, 'Legendaddy' also became the first and only artist to receive the symbolic key to the "Mansion Reggaeton" playlist that represents the genre that he created. Spotify also created a mural in his honour to immortalise the artist in the streets of Buenos Aires. The mural is located at the corner of Avenida Juan B. Justo at 1579, and reads "A legend like no other legend."