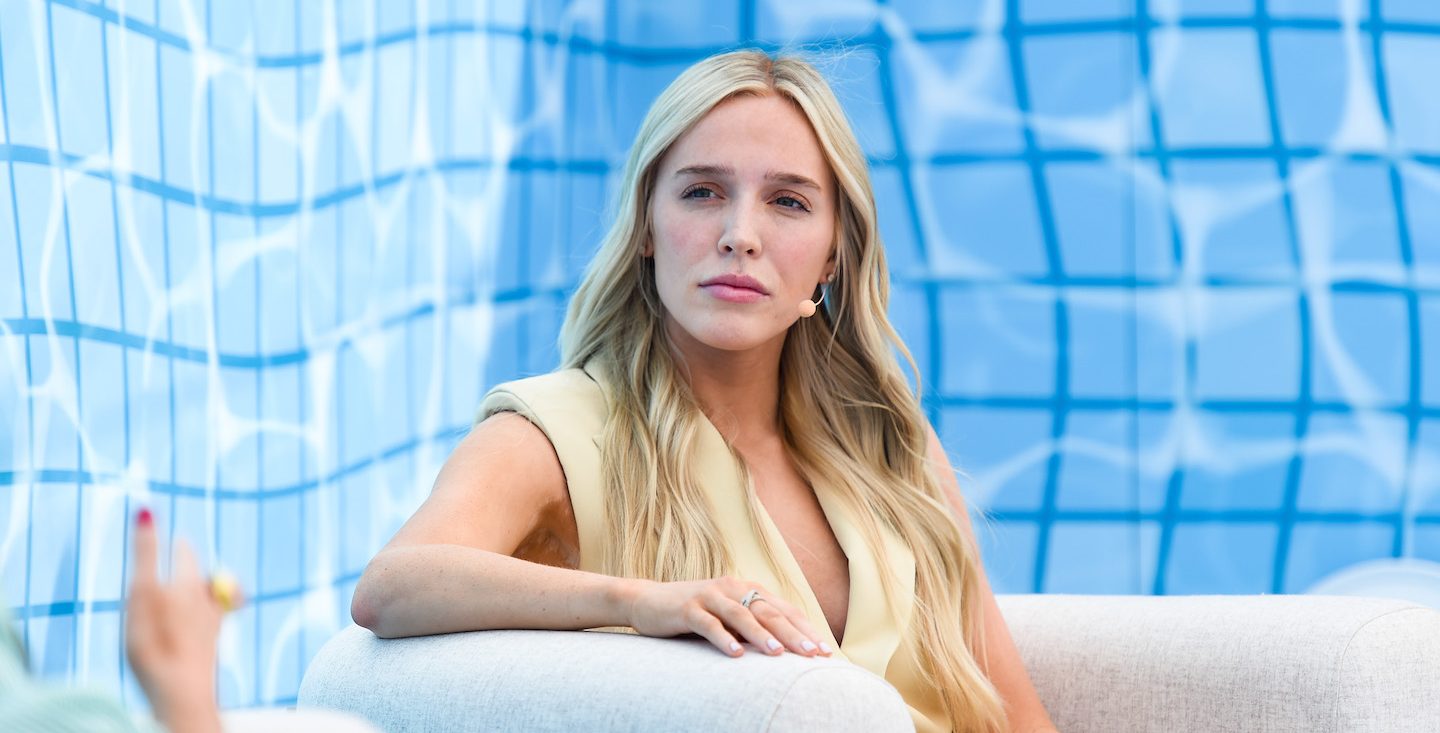 LIVE FROM CANNES
Learn the Art of Great Interviews With Alex Cooper
You don't need to be an investigative reporter by trade to learn how to conduct a masterful interview. This week, attendees at Spotify Beach heard from Alex Cooper, host of Call Her Daddy and an expert podcaster and interviewer, and Dustee Jenkins, Head of Public Affairs at Spotify, on how to disarm your subject and get straight to the heart of the matter.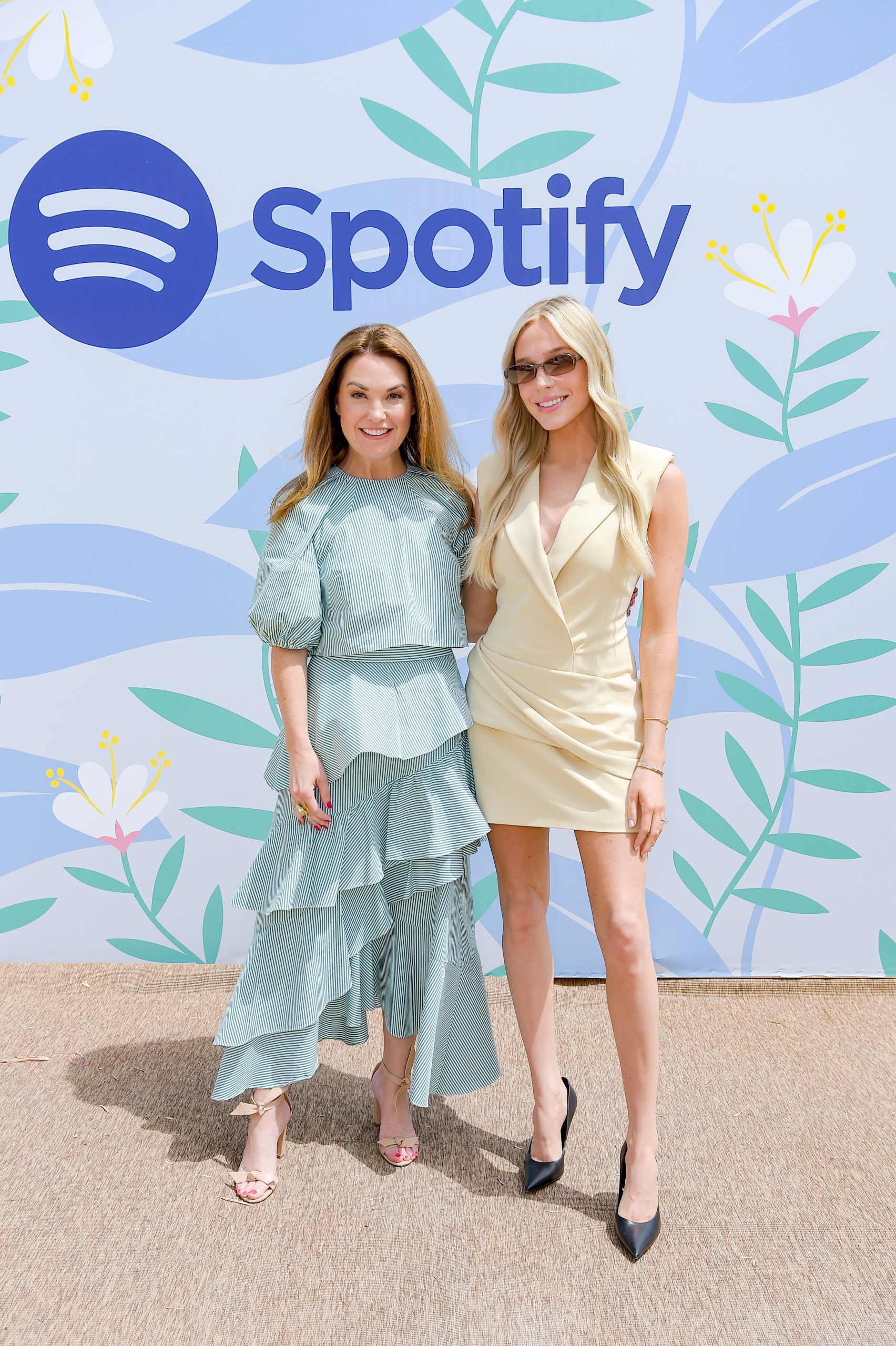 We asked Alex how she creates space for guests to open up in a way they haven't anywhere else, how to prepare to navigate sensitive topics, and being ready to pivot.
How do you prep your interviews to navigate sensitive topics?
It all stems from a place of respect and being gracious with my guest's feelings. I have been interviewed before, and often it feels the interviewer is not listening or is trying to work their angle and agenda. It's important that my guest feels respected and heard, as when you broach highly sensitive topics you want to be met with compassion as well as someone who genuinely is invested in understanding and connecting with you. 
I treat them as if we are sitting in my living room and we are getting to know each other. It's important to remember that although many of the people I interview are celebrities, what they are discussing is their reality and their real lived experiences and emotional traumas, so having patience and listening is of the utmost importance. 
Do you have any tricks for pivoting if your interviews get offtrack?
I don't mind if my guest goes offtrack if they are passionate about what they are discussing. I am usually able to find a natural transition to go from the one thing in their life they got offtrack talking about to the other life experience I wanted to hear about. I would rather go offtrack in my interviews to allow for natural flowing effortless conversations than to have my guest feel constricted to a stiff interview style. Flow is much more important than following a structure I had in my head prior to sitting down for the interview.
Do you prepare differently for video versus audio interviews?
I'll brush my hair for a video episode—hah—but no, very similar prep. In the beginning, I definitely felt I was a bit more stiff with camera episodes, but now I am very used to cameras surrounding me.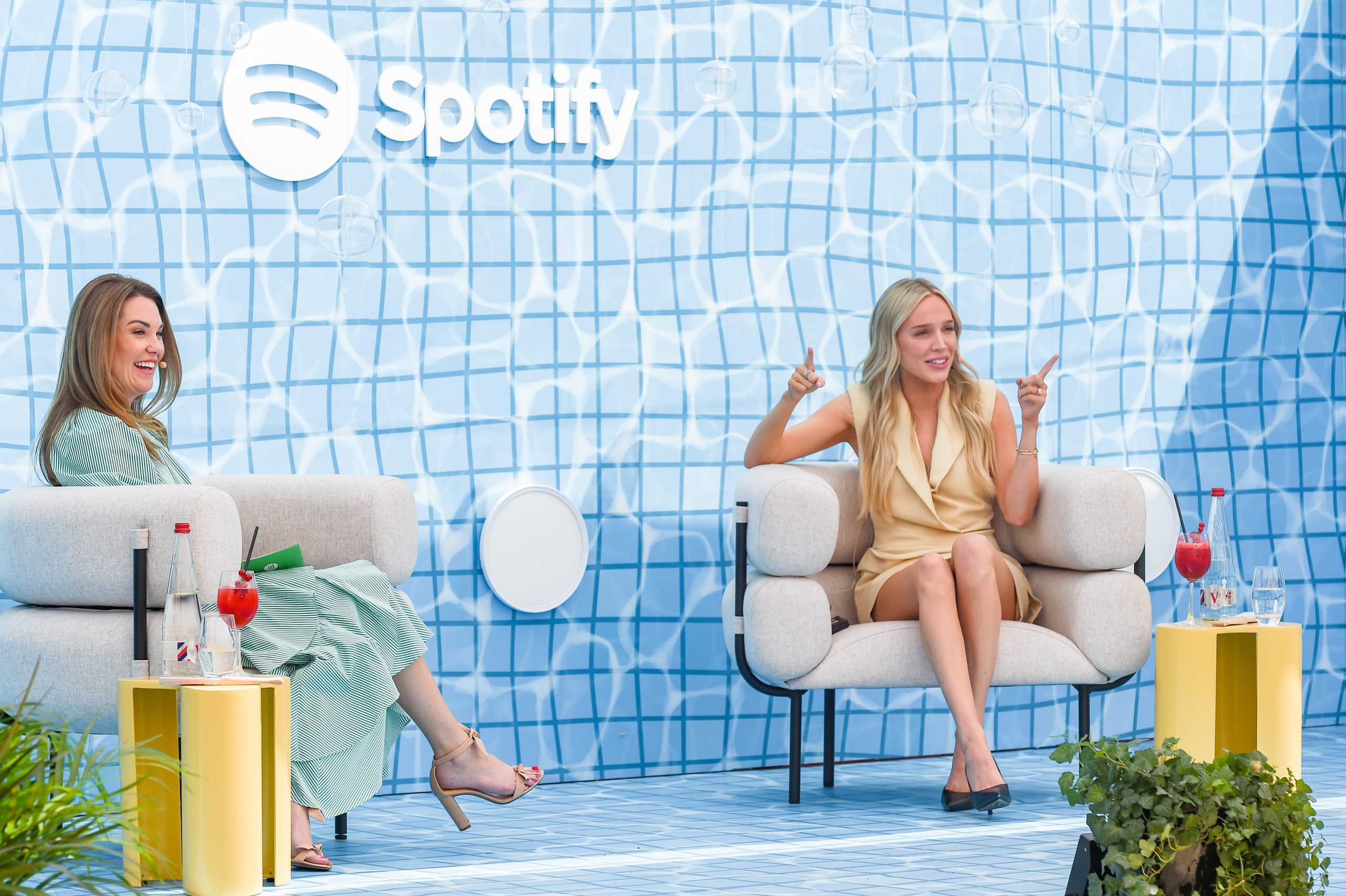 How do you approach your brand partners with elements like host read ads?
It's been important that I maintain anonymity in terms of my ability to freely read ads and insert my personality. Ads are a part of the show, and it's important that the ads are met with the same authenticity that the show provides my audience. I get approval over all ad reads and brand partners, and it's important nothing is off-brand or contradicts with what I vocally stand for on the show.
Catch all the conversations happening on the ground at Cannes on Newsroom.Spotfy.com/SpotifyBeach2023 and listen to Alex and Dustee's full conversation on Spotify.