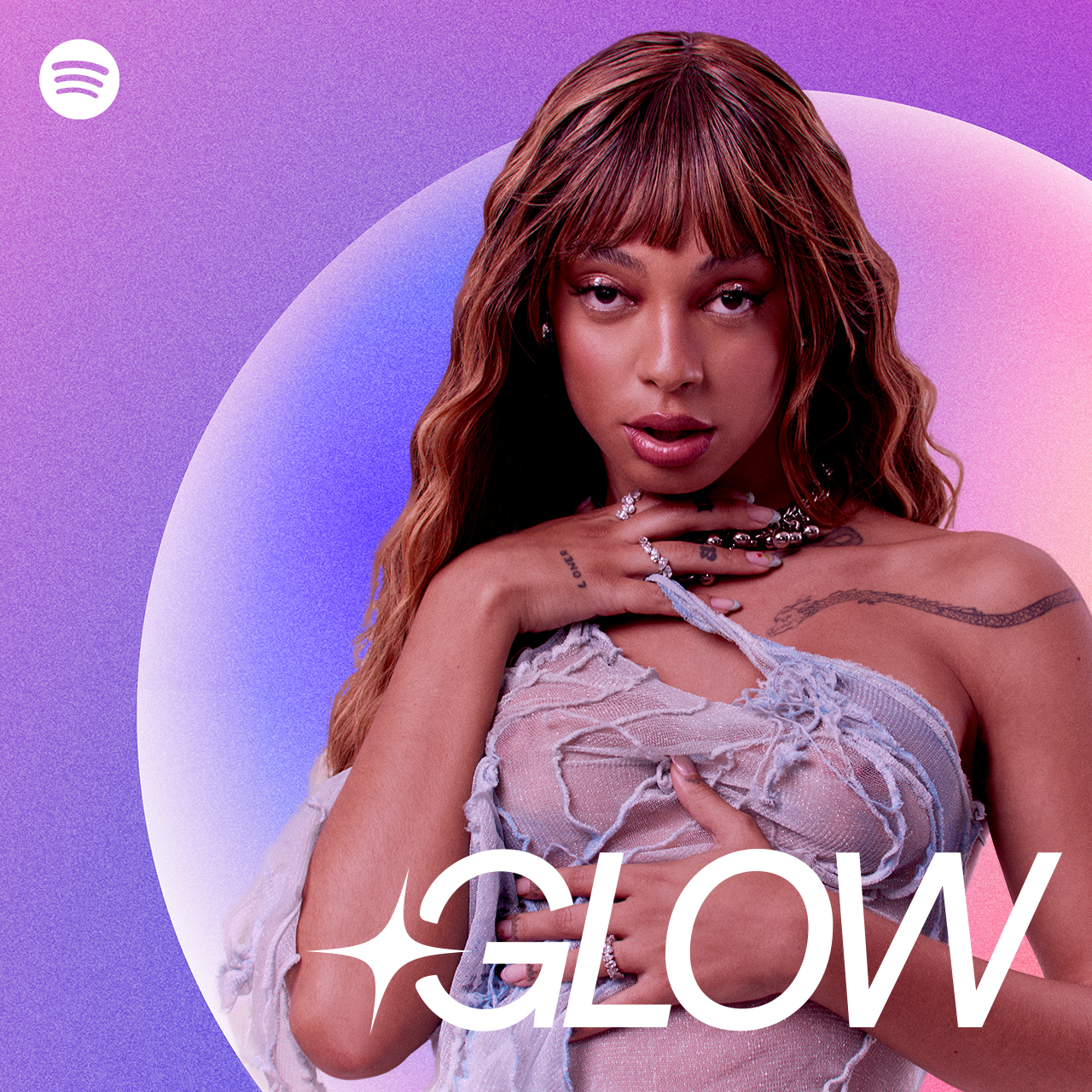 HOW SHE GLOWS
GLOW Artist Urias Makes Her Way From the Catwalk to the Concert Stage
Urias isn't about to sit around and wait for success to come to her. The Brazilian artist first found fame on the catwalk as a model and from there expanded her creativity to music.
After sharing a series of covers, including a memorable version of Azealia Banks's "Ice Princess," Urias dropped her first original track, "Você Me Vira a Cabeça," in 2018. Since then, she's released multiple EPs and two albums, the second of which, HER MIND, just came out this month.
Spotify is excited to amplify the creative vision and punchy tracks of the singer as one of our GLOW artists for the month of June. Through GLOW, our global music program celebrating and amplifying LGBTQIA+ artists and creators all year round, we're supporting Urias on our platform with a dedicated hub and flagship GLOW playlist, and off our platform via billboards like those in New York City's Times Square and on the city's MTA subway system. 
From her queer icons to the best advice she's received, Urias shares more with For the Record below.
Tell us about your journey into music. How did you find your voice?
My journey in music started in mid-2017. I realized that it was not a distant dream anymore, so I started working on my first cover releases! In 2019 I released my first EP [Urias], in 2022 my first album [FÚRIA], and I just released my second studio album [HER MIND].
Why is it important to amplify LGBTQIA+ voices year-round?
There are a lot of powerful and important voices that deserve the spotlight all year long, all around the globe.
What's one thing people might be surprised to learn about you?
Sometimes my creative process starts with the visuals, and then after that we start the musical part of it.
There have been a lot of advances in LGBTQIA+ rights and representation in the last decade. Why is it still important to celebrate Pride?
It's always important to celebrate who you are! There's still a long path we need to walk, but you should always celebrate yourself.
How does your LGBTQIA+ identity intersect with other parts of your identity? How do you bring them all as your full self in your music?
I don't think I can separate it! My music is my art and my way to express myself differently.
What do you hope people take away from your music?
Strength.
Who are some queer artists or cultural icons who have inspired you?
Grace Jones, Liniker, and Honey Dijon.
How does music empower queer communities?
Music is an important way to communicate to people—the ones that understand you and the ones that need to understand you, too!
What is the best advice you received when you were growing as an artist as a person?
Take chances and take care of yourself.
What makes you GLOW?
Being able to be myself and create art!
Catch Urias and many other LGBTQIA+ artists this month and all year round on our flagship GLOW playlist.