FREE TO BE
Spotify GLOW and Interview Magazine Celebrate Pride in NYC With LGBTQIA+ Musicians From Around the World
Photo credit: Getty images. Above: Byrell the Great
Pride Month may be coming to a close, but the energy and vibrancy of the LGBTQIA+ creator community will continue to resonate with Spotify's global music program, GLOW at full volume year-round. Amid the parades, parties, and other Pride celebrations, we teamed up with Interview Magazine in New York City to create an unforgettable night of joy, dancing, music, and community where all guests were "Free to Be."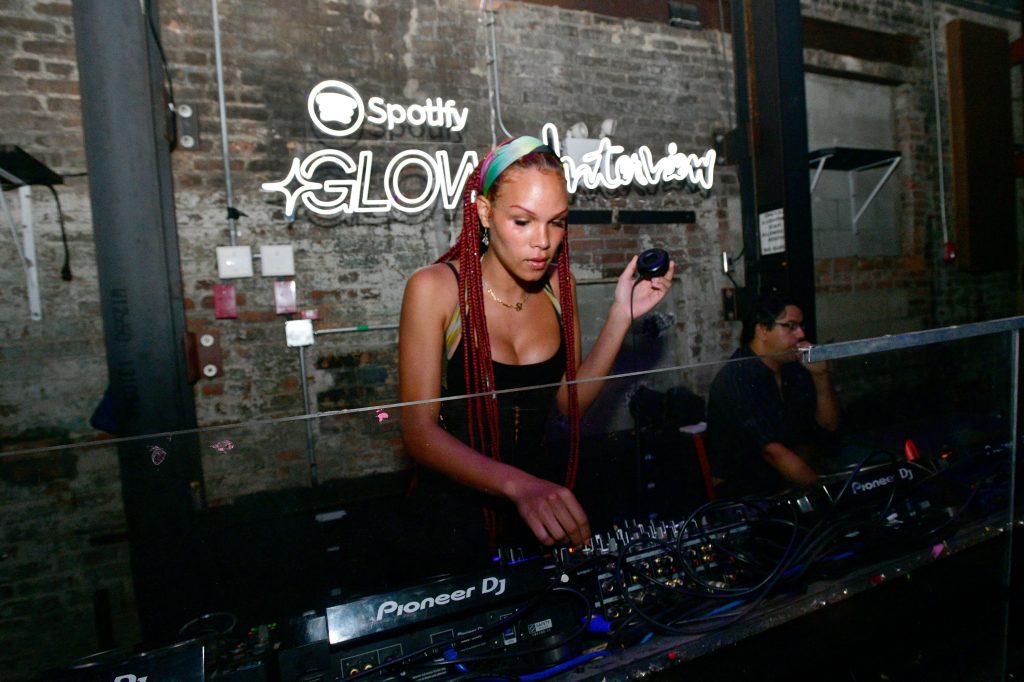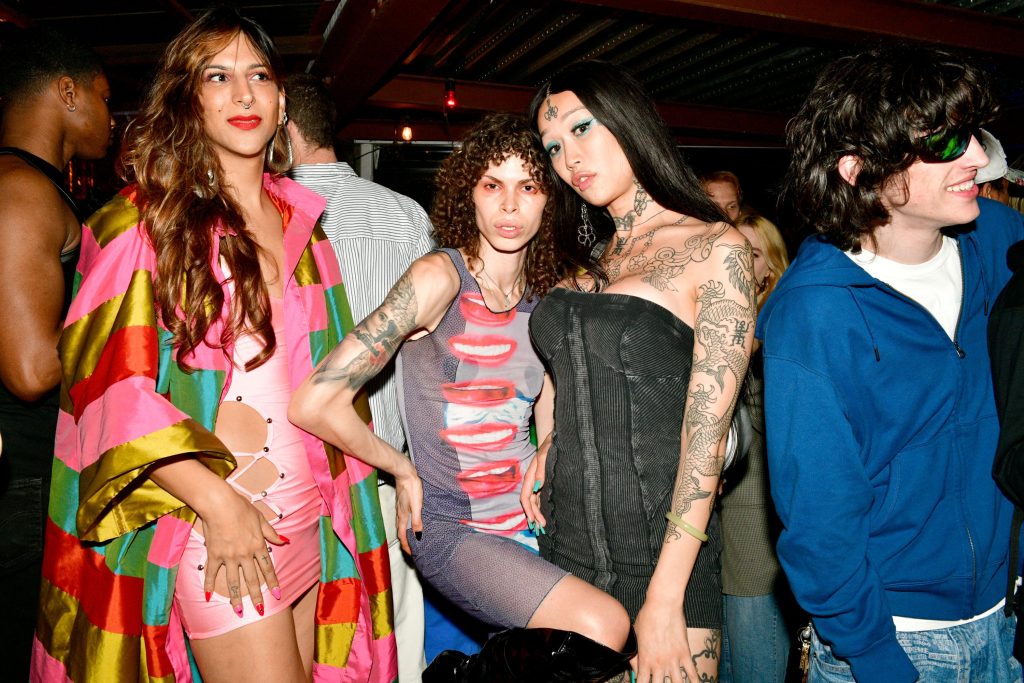 Held at queer-owned and operated 3 Dollar Bill nightclub in East Williamsburg, the late-night event brought together New York City's LGBTQIA+ community of artists and creators. Guests enjoyed performances from Byrell The Great, BEARCAT, br0nz3_g0dd3ss aka Maya Margarita, and Sterling Juan Diaz. We also celebrated ballroom culture, with New York–based voguers Amara Xtravaganza, Nyomi Stewart, and Robert "Silk" Mason captivating the crowd throughout the evening. 
Barbie actress Hari Nef, RuPaul's Drag Race S13 winner Symone, actress Rowan Blanchard, singer-songwriters King Princess and Dorian Electra, community organizer and writer Adam Eli, and creators and DJs from around the world also stopped by to join the fun.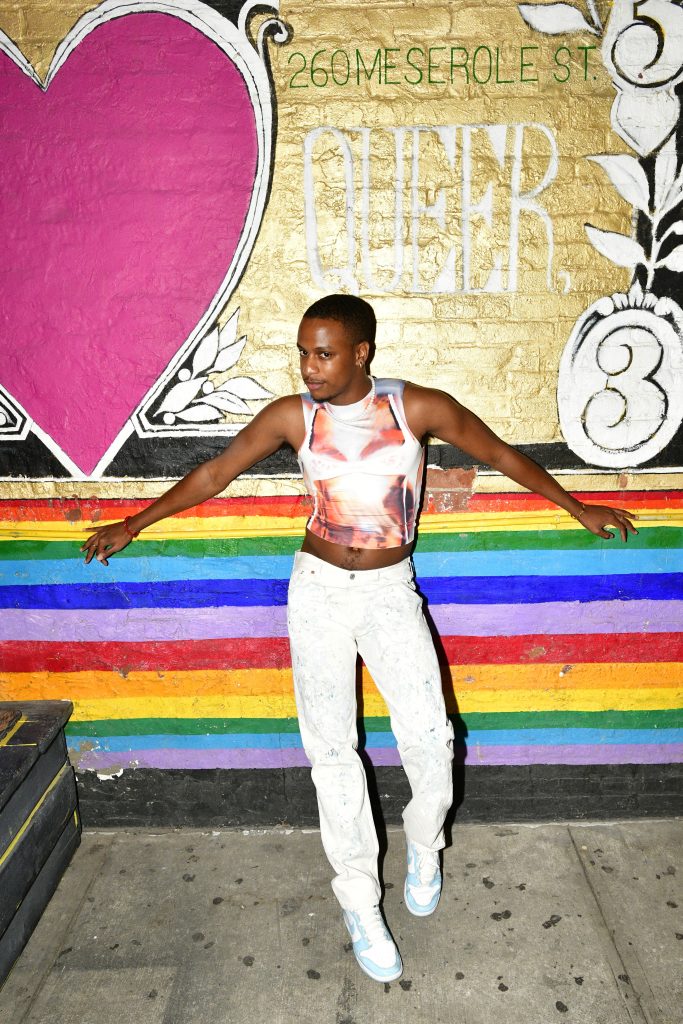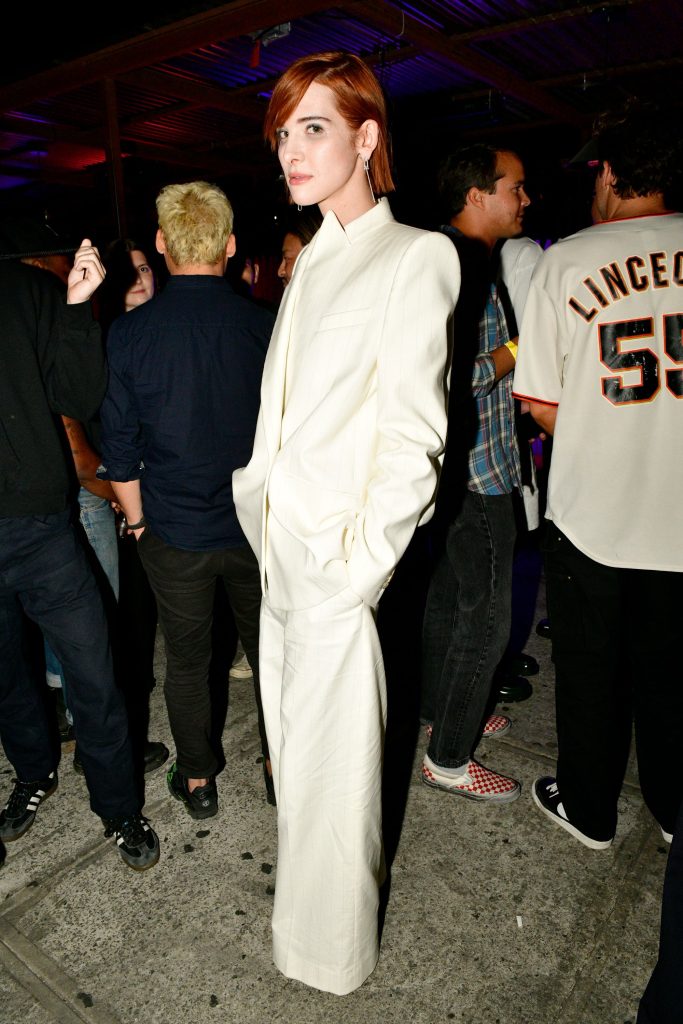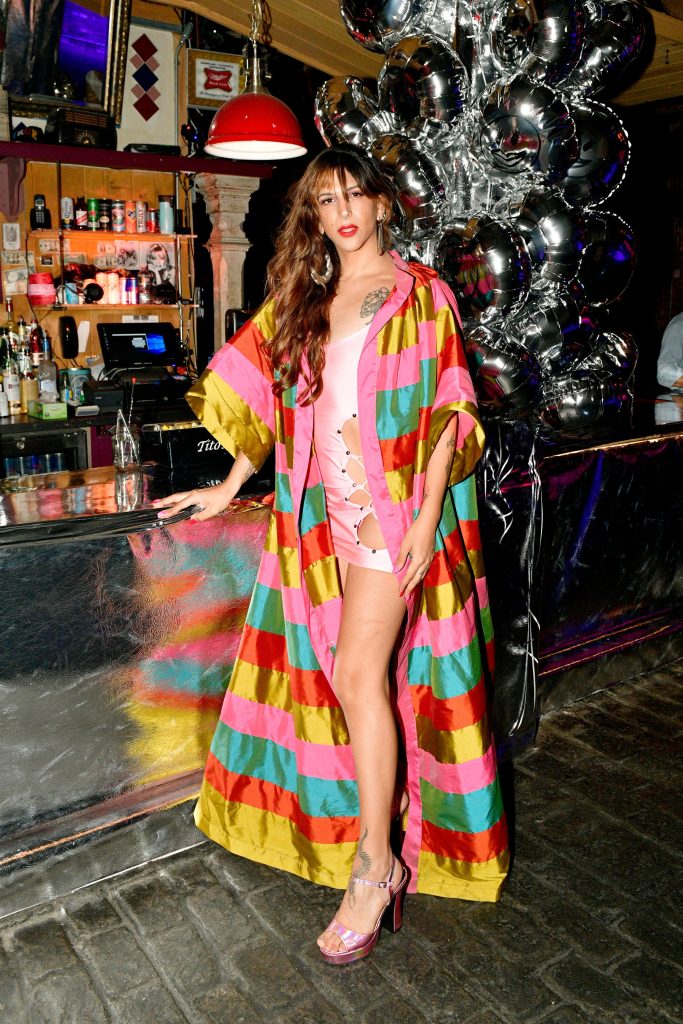 We asked three artists—Silvy from Thailand, Asteria from Italy, Rêve from Canada, and Sval from Norway—to reflect on the evening and what "Free to Be" looks like for them. 
What was your favorite moment at the event? 
Silvy: My favorite moments were when I met JC from Hopeless Romantic and got interviewed. They're so awesome and we even got the booty content together, shaking our asses to a Beyoncé song. Everyone there is so cool. People expressing themselves with what they wear, the fashion there is dope. I love seeing people voguing and dancing to the voguing style of music.
Asteria: My favorite moment was the clubbing part, because I saw so many people vibing on the dance floor and smiling at each other. The music was great! I really had a good time out there and met so many people from all around the world.
Rêve: I absolutely loved chatting with Interview Mag and connecting with a ton of other fabulous artists in the building that night. The DJ was also amazing!
Sval: The event felt so vibrant and fun. Balloons covered the ceilings and everyone looked amazing. My favorite moment was being able to see the NYC music scene and meet all the people there and celebrate queer music together.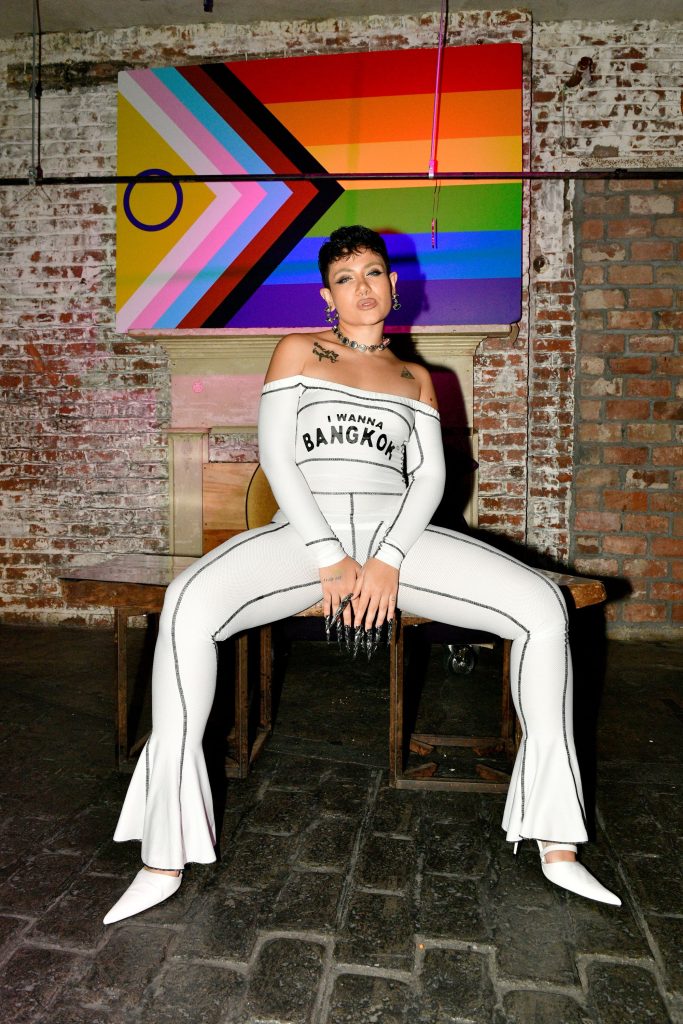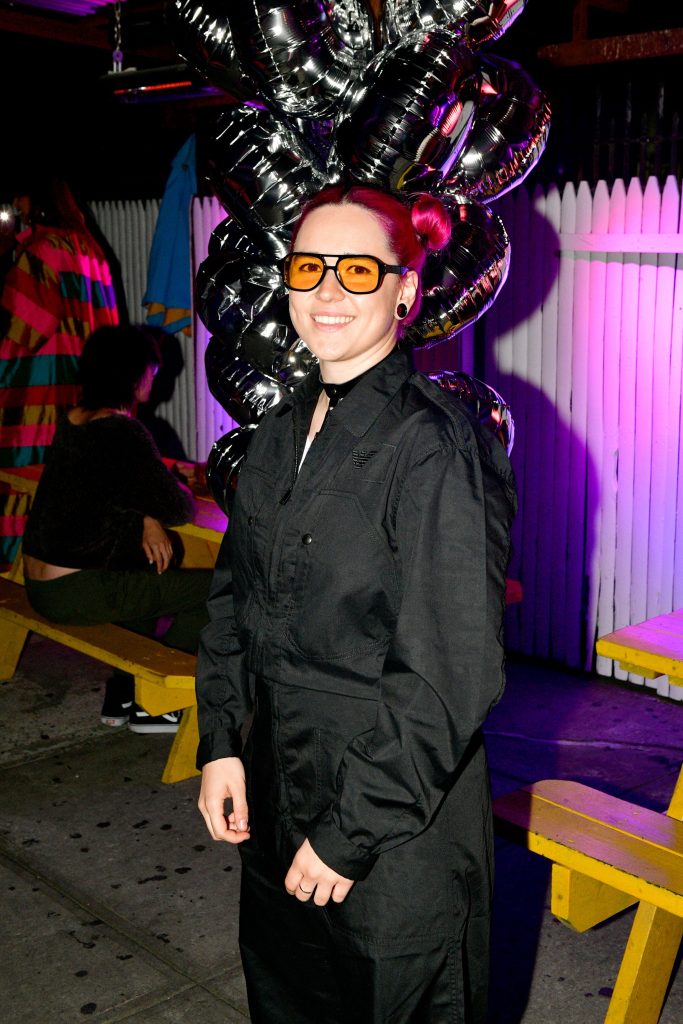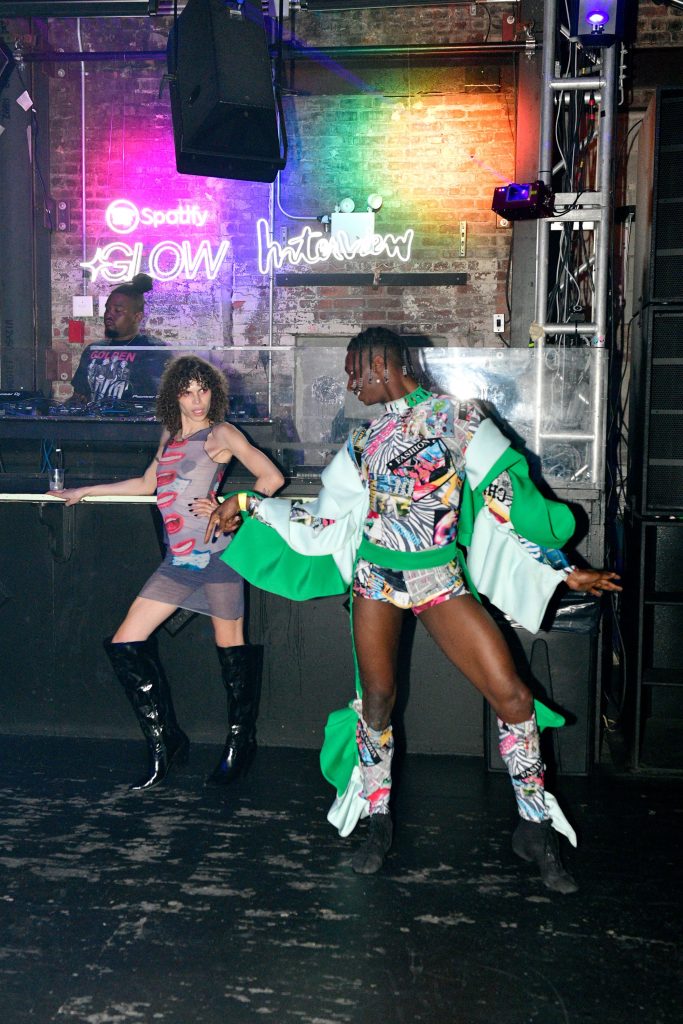 How does your musical style represent you as a person and artist?
Silvy: My music is full of the self-empowerment and confidence that I know I need to bring out so I can shine. The tracks are from my true experiences. I was afraid and still am afraid sometimes when it comes to being who I am and asking myself if I will be ok if there's people judging. But I choose to do it anyway, and that's how I never stop exploring myself as a person and artist.
Asteria: My musical style represents different parts of me. My lyrics are the core of a track. I try to explain my feelings by images so that the listener can see my scenario. I try to make my sound characteristic and energetic, just like my personality. I'm split into two: a part of me is introspective, and the other one just wants to live her best life, and so does my music.
Rêve: I always say that I create music with the intention of moving the heart just as much as it would move your feet on the dance floor. I approach making music the way I approach life: with an intense amount of love, passion, and joie de vivre.
Sval: I would say my music is playful. I love to experiment with different genres and  different ways of making music. Lyrics has always been very important to me, so I would say it's expressive. I try to write my songs almost like a diary, and I really want people to get to know me through my songs. The music also tends to be pretty melancholic, as the more sad songs feel more real to me.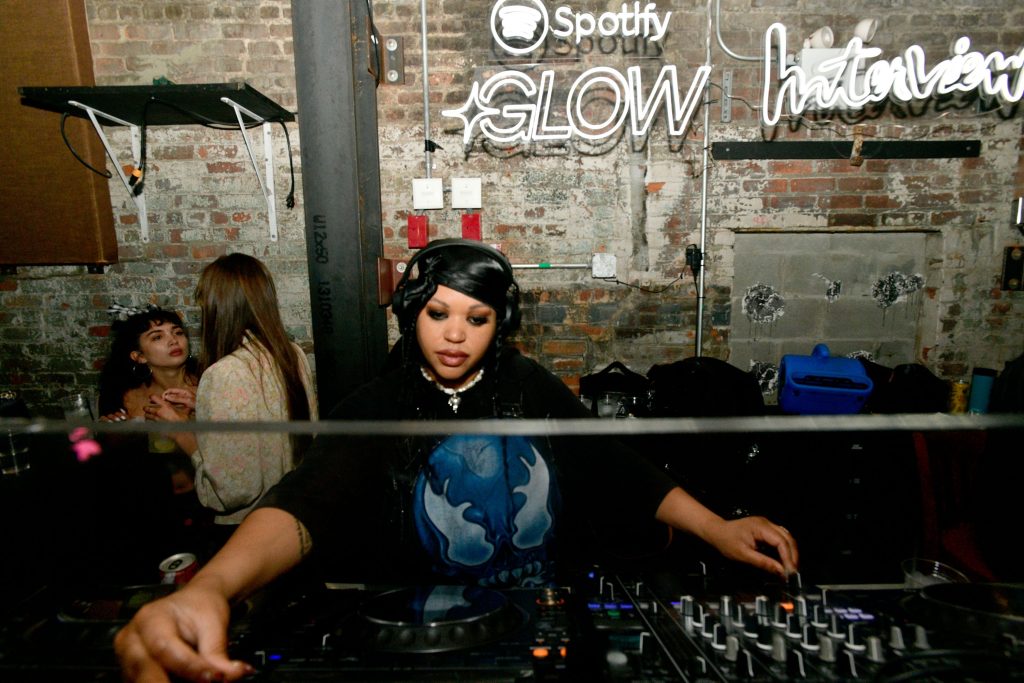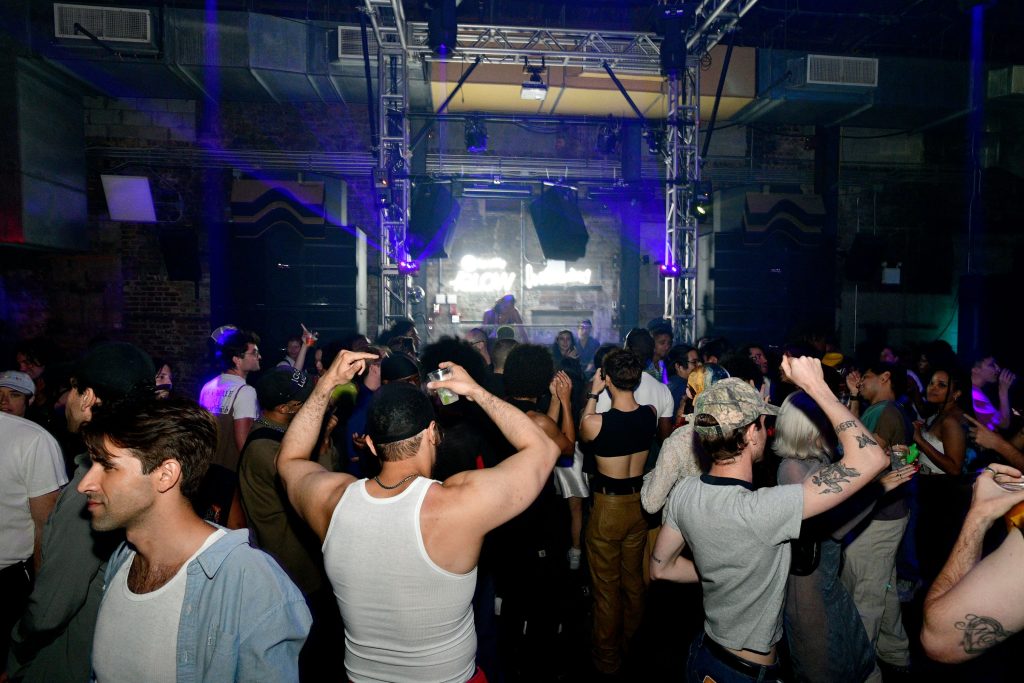 What does it mean to be Free to Be during Pride and year-round?
Silvy: Free to Be is a feeling of self-love, self-respect, and safety in the environment you're in. It doesn't matter if no one understands. If you found a place where you can express yourself truly without getting hate or criticism, you're free to be. The feeling of freedom from within and without. All should feel free to be themselves every day.
Asteria: Being Free to Be means living your life feeling free to do whatever makes you happy without any judgment and without fear of being who you are. I always try to make people listen and love just by being there and let them be who they really are, because I think that everyone is perfect as themselves.
Rêve: Free to Be means embracing every part of yourself and wearing it like a badge of honor. It's an opportunity to be mindful, proud, and in some cases, consciously take steps to reframe the way we look at and love ourselves.

Sval: Being free to me is the absence of fear. Being unapologetically me, and expressing myself fully without being afraid of the consequences.
Get even more GLOW x Interview Mag party on our GLOW Hub with the Club Resistance playlist.