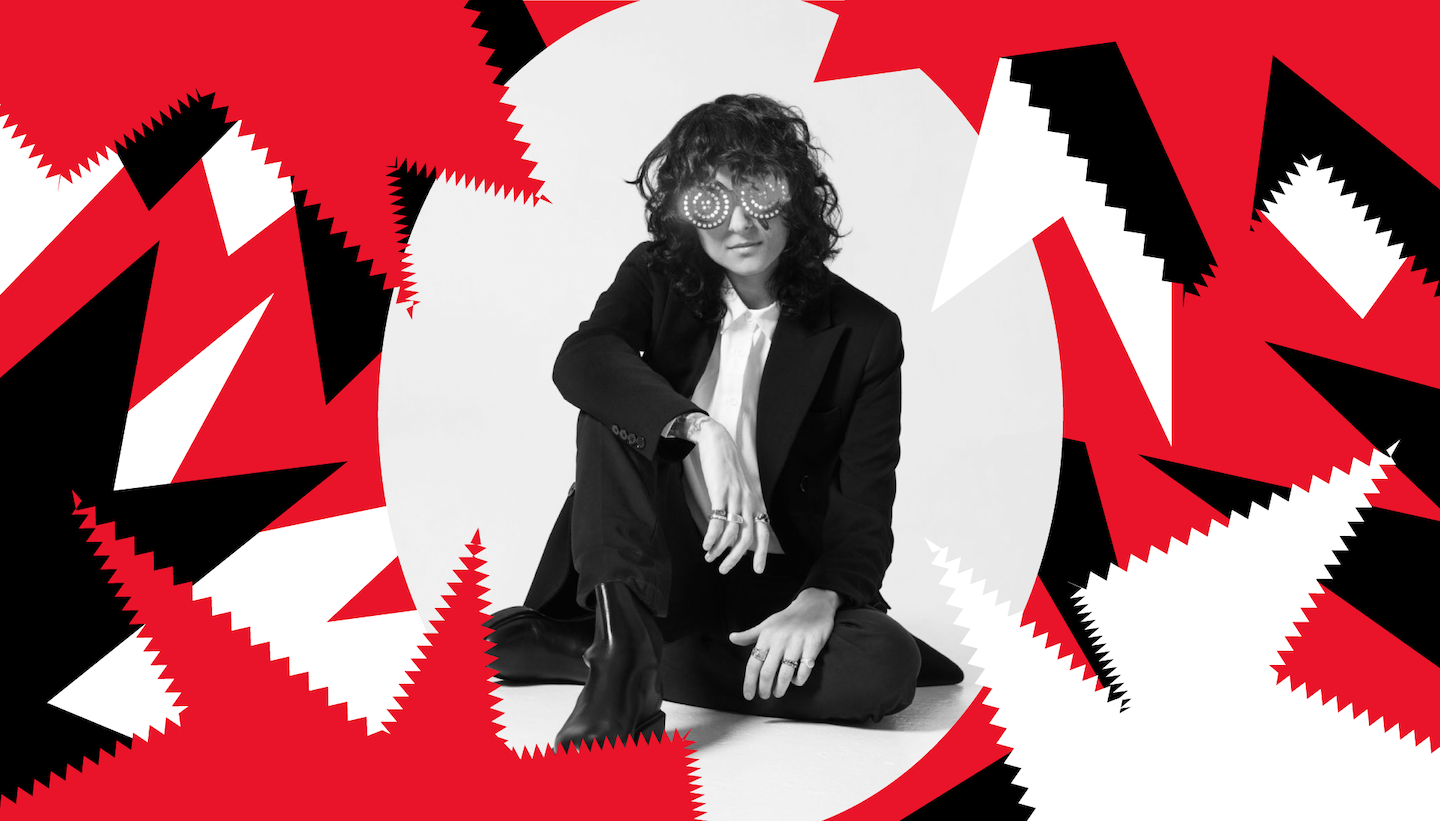 NOT A PHASE
Famed DJ Rezz Brings Her Dark, Doomy Bass Sounds to 'Can You Hear Me'
Our series CAN You Hear Me returns to celebrate Canadian artistry and champion the music, unique talent, and diverse cultures found in the Great White North—from the jazz bars in Québec to the dance clubs in Ontario, all the way to the powwows in the West.
In this installment, we're spotlighting Isabelle Rezazadeh, better known as the DJ with the lit-up eyes: Rezz. She's one of the most highly regarded producers of downtempo soundscapes and strikes a firm balance between minimal original tech compositions and the all-heavy bass.
The Ukrainian-born artist moved to Canada at a young age and in her teens working as a local DJ in Niagara Falls. Rezz released free tracks online that caught the attention of electronic music icon Skrillex, who subsequently facilitated the creation of Rezz's debut EP, Insurrection. Her music also caught the ear of famed DJ and fellow Niagara Falls local deadmau5, who put Rezz on his mau5trap imprint. She went on to release her sophomore EP, The Silence Is Deafening, to an ever-growing and appreciative audience.
Rezz's highly anticipated debut album, Mass Manipulation, was released in 2017 and raised her to the upper echelons of the electronic world. It even won a coveted Juno Award for Electronic Album of the Year. Since then she has kept her fans well-fed with a steady stream of music on mau5trap and her own HypnoVizion imprint. This includes the albums Spiral, Nightmare on Rezz Street 2 Mix, and countless tracks and EPs that have seen the Canadian DJ collaborating with the likes of Metric, PEEKABOO, and fknsyd. And that's in addition to the constant touring for festivals and sold-out concerts.
Rezz continues her rise in 2023. She moved to Toronto and announced her first HypnoVizion-branded event, Frostvizion, in Stanford, California. She will be sharing the stage with her now friend and longtime collaborator deadmau5 at VELD Music Festival. The latter is particularly notable among longtime fans as Rezz has cited that it was a deadmau5 set at VELD that inspired her to pursue music.
But it wouldn't be Rezz without a release, and since April the artist has teased her EP IT'S NOT A PHASE, which marks a return to the DJ's emo and goth roots. Singles such as "Signal" and "Embers" certainly make good on that claim, with heavy tones of goth rock and her signature deep bass sounds.
For the Record caught up with Rezz to talk a bit about her musical foray, the Canadian scene, and her creative process.
Can you tell us a little bit about your journey into music? 
I was originally a big fan of punk/rock music growing up, but around 12 I was introduced to electronic dance music. Artists like deadmau5 inspired me to create music of my own, and I became endlessly passionate toward it. Since then I get to tour and play my music everywhere and I feel really fortunate.
What's your typical process for creating a track?
It's different each time. Most of the time, however, it is just a process of searching for new sounds, creating the drums, adding some sort of melody, and then the track flows really quickly after that. Sometimes the searching for sounds or to find something to inspire me can take some time, so sometimes I either force myself to continue trying or wait a bit for inspiration to potentially come in other ways—like through watching a movie, etc. It depends on the day.
On your side of the Canadian dance community, what is it like? Do the scenes change throughout the country as you tour? 
The Canadian dance community is pretty awesome! I think being raised in a city so close to Toronto was hugely influential for me and the music I create. The crowds are very enthusiastic and awesome as well.
You've recently moved back to Toronto. What are you excited about in the music scene there that you haven't been able to find abroad? 
My close friends! They are all here, and that alone is something exciting for me in relation to the music scene and also personal life.
You've often cited deadmau5's VELD Music Festival set in Toronto as what inspired you to make music of your own. How has it felt working with him all these years? And how does it feel knowing you'll be joining him onstage at VELD this summer? 
It's definitely been pretty surreal. I've known him for a while now and most the time I am just going with the flow and not thinking too much about how big of a fan of his I am, but some moments it hits me, especially recently, as I have been working on this back-to-back set with him, alongside making an edit/remix of his favorite song of mine, called "Superliminal."
Tell us about your upcoming EP. 
My upcoming EP, IT'S NOT A PHASE, is a punk/emo Rezz project. It really allowed me to reminisce on some of the music that I was initially drawn to. It's made me grow so much as a producer working with all of the people on this record. It's been extremely fun and I'm excited to show people a different side of Rezz, all in theme for the goth era.
What message do you hope your fans will take away from IT'S NOT A PHASE? 
Hopefully they can share in some nostalgia and remind themselves that IT'S NOT A PHASE.
Who are some fellow Canadian artists that have inspired you? 
deadmau5, Zeds Dead, and Metric.
What songs are on your On Repeat playlist? 
I actually love the new Melanie Martinez album, PORTALS.
Explore the dark world of Rezz by listening to IT'S NOT A PHASE now.