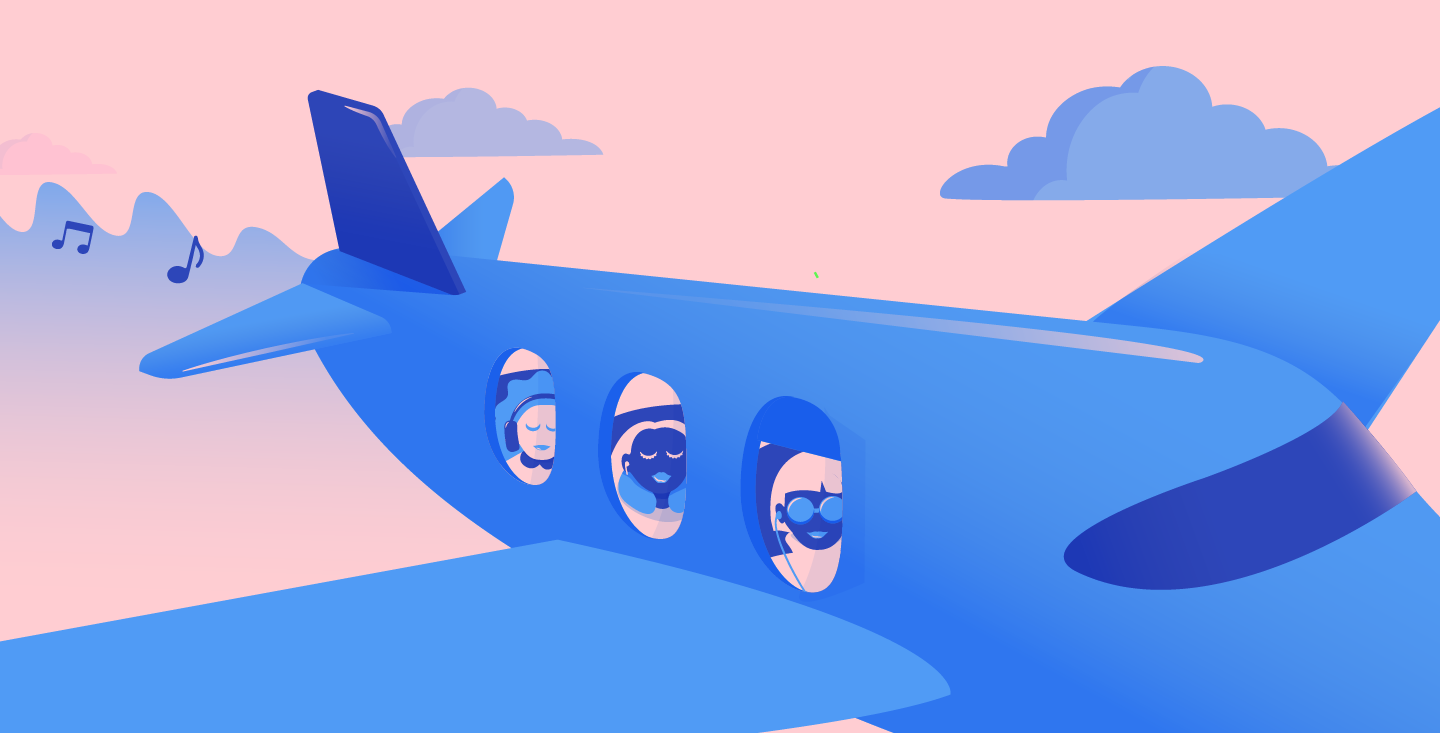 OUT OF OFFICE
Soundtrack Your Summer Vacation With These Tips
Summer is in full swing, which for many, means that it's time to log off and take a well-deserved break. Between hopping flights and hitting the highways for a big road trip, vacationers are looking for ways to amp up their travel during an especially busy season—so busy, in fact, that "make my drive fun" is now a breakout Google search term.
But we already know what every good adventure (including a fun drive) needs: the perfect soundtrack.
If you're among those who are gearing up for an epic vacation, you'll definitely want to keep the audio streaming wherever you are. Whether you're relaxing with friends and listening to the new Bill Simmons series dedicated to his notable interviews over the years, or you're just looking to block out the airport noise, Spotify has all the playlists, podcasts, and tips you need to make your journey just as fun as the destination
Going off the grid? Stream offline:

If you're headed on a flight, a winding car ride, or an international trip, just switch on

Spotify's Offline Mode

before you go so you can access your favorite audio wherever you are. While you're still connected, download your favorite songs, playlists, or podcast episodes beforehand by clicking the "download" arrow next to the track list or in the "…" menu. 
Share your journey:

With all the planning that went into your trip, it's time to share the experience with those you love! Show the world your

travel story

through Spotify's

Instagram

and

Snapchat

integrations, and

DM

the music you find directly to your friends and family. 
Collab with fellow travelers:

Looking to expand your musical tastes while on your travels? Let your music mirror your destination through a playlist that's catered to your trip. With

Collaborative Playlists

, you can create a one-of-a-kind travel playlist with your companions or those special people you meet along the way. And don't forget to give it a special touch with your own

personalized cover art

. 
Headphones to help you zone out or tune in:

Having the best earphones to soundtrack your trip—or entertain you in the security line—is a must for any traveler. Using

Sony Linkbuds

with

Spotify Tap

will do just that and help you access your Spotify playlists quickly and easily with a single tap.
Learn the local language:

Whether you're fluent or don't know a single word,

Spotify's Lyrics feature

can help you explore the music and language of your destination.
Now that you're ready to make the most of your time off, the only thing left to do is get out there and start streaming. And if you're looking for the right playlist to kick things off, Summer Hits is a great place to start.