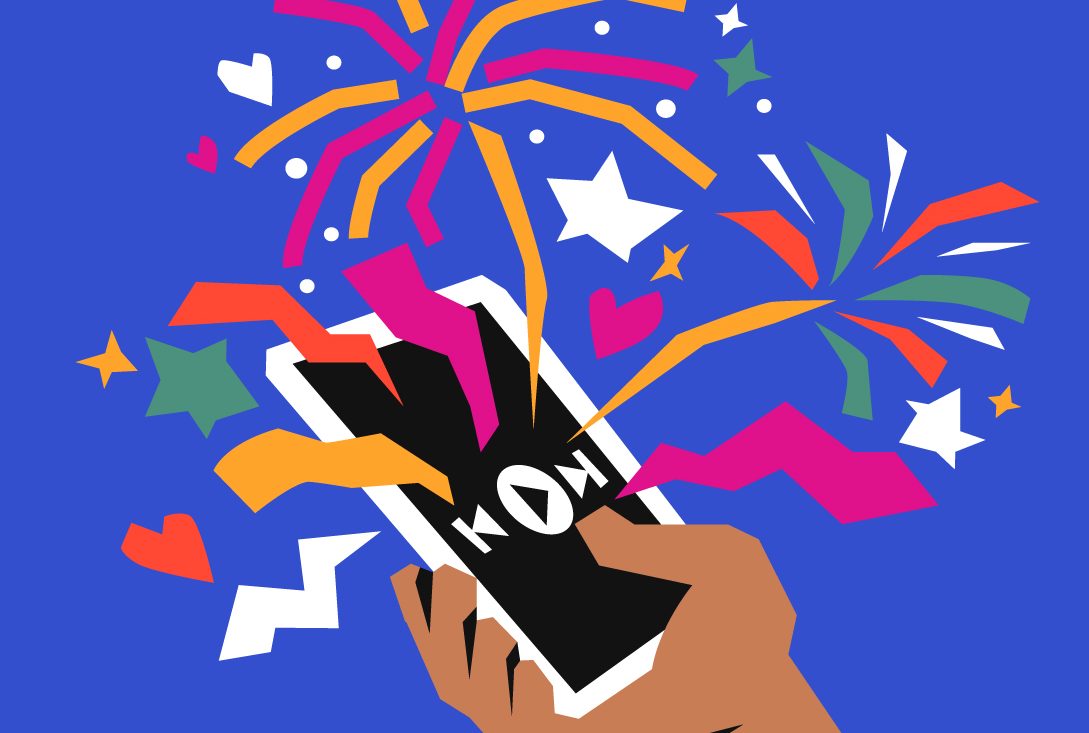 LINER NOTES: PLAYFUL
Spotify's Interactive Experiences Create the Magic of Wrapped Year-Round
Spotify users start chattering on social media about Spotify Wrapped months before the experience is unveiled. The data dive turned cultural phenomenon, in which we unveil global top-listened-to songs, artists, albums, and podcasts, as well as fans' personal listening trends, is as much of a learning experience for us as it is for our users. It's an opportunity to see firsthand how much audio impacts our listeners' lives, and the ways they turn to our platform to dive into this experience even more deeply. 
So the Spotify marketing teams make efforts to leverage our unique abilities and insights for original interactive experiences throughout the entire year. From New Years–inspired Playlist In a Bottle to My Top Five artist experiences with Kendrick Lamar, The Weeknd, ROSALÍA, BTS, and Taylor Swift, these new campaigns delight our users, more deeply connecting them with the artists they love and with fellow fans. 
"Wrapped really credentialed us in the marketplace in terms of marrying data with creativity and delivering it to users in an interesting way. And it gave us permission to think outside the box," says Louisa Ferguson, Head of Global Marketing Experience. "There's a lot of cultural energy on Spotify, and it's nice to carve out space for Spotify to be more experimental and to try things that we're not sure if they're going to work and we want to find out. Our users help us do that."
Louisa notes that as the team developed ideas for interactive moments, they realized there were opportunities to illuminate new and different insights on our users' listening behaviors.  
"We want users to more consistently stumble upon these exciting, engaging moments throughout the year," says Colette McIntyre, an Associate Creative Director at Spotify. "We see the younger generation, in particular, craving more interactivity and more personalization. They want to connect with the artists they love more, they want to connect with their own tastes more, and they want to connect with other fans more. And we wanted to facilitate that more regularly." 
Playlist in a Bottle is a notable example of a moment of surprise and delight when users aren't expecting it. It also puts listening ownership in users' hands by enabling them to create a playlist for their future self. 
"Playlist in a Bottle is a lovely complement to Wrapped, which is a look back, in that it's a look forward, a prediction of how your year is going to unfold," said Louisa. The team was floored by the reception and is eyeing January 2024 as an opportunity to reintroduce the experience.
Our platform reflects the cultural zeitgeist
Though Playlist in a Bottle is one example that focuses on a topical moment, New Years, the team also prides itself on keeping abreast of unique trends and cultural conversations. 
Social media is core to this. "We think social first, always," says Colette. "Social conversation is inherent to these experiences. Part of why these are connecting with people is because they're built on very real insights of fandom, of genre, of the ways our users or fans react. One of our interactive experiences, GetReadyWithMusic, was inspired by, yes, music's long-standing relationship with fashion, but also the social phenomenon of 'Get Ready With Me' videos on social." 
"We are very, very focused on tapping into existing cultural conversation," Louisa agrees. "It is really important that we enable these fans, who are already having this debate in various places, to come to the place where they actually listen to the music, engage with the experience, and then share it out to their friends and spark maybe a little bit of disagreement. We're okay with that. We like that friction." 
Having those moments on our platform isn't necessarily a given, and that's where Johannes Vuorensola, Director for Tooling, Integrations, and Labs, comes in. Johannes oversees a back-end product that allows Spotify to create these playful experiences in our Android and iOS mobile apps, keeping listeners where they are to enjoy moments like Supergrouper or Pet Playlists 2.0. 
"We want to be able to provide a seamless experience for our users, rather than driving them to another destination on a microsite or web page," says Johannes. "We know that our users love our app; they want to consume music and other content on our platform. And obviously it's natural for us to be able to bring these playful elements into their everyday lives, right where they are." 
Johannes notes that it's also a boon for the team to be able to develop and get feedback on these experiences across Spotify. "It helps us to take the product onto the next level by pushing it even further. This allows us to continue to innovate and build even more engaging products that truly create these playful and meaningful experiences and connections with our users and artists." 
Evolving data as the differentiator 
While some interactive experiences are more general, others fall into niche fandoms or favorite genres. All of these are rooted in the habits of the listening communities we see on Spotify. 
"You can't escape the fact that genre is still a useful organizing principle for music, and it's a way for fans to come together and convene over a passion and attract a bigger community," says Louisa. 
In Find Your Flow, listeners discovered which Latin music style best defined them by answering questions specific to their tastes. Then they received a listening persona based on their styles. "For an experience like Find Your Flow, all the details we used were hyper-specific to the reggaeton community, and all those data and listening insights came from a local level to us," notes Louisa. "That is a real example of how Spotify's broad reach is enabling us to dive deeper into a specific market, pull out insights, and share them globally." 
Our My Top 5 franchise focuses on highly visible artist fandoms and also pulls from the way fans naturally debate their fandoms. For the My Top 5 BTS experience, fans were encouraged to not only share their top songs, but to do so using a background that signified their favorite band members. The ease of sharing to social media naturally brought fans together and sparked new interactions. 
We added Spotify data as another layer to our recent My Top 5: Taylor Swift's Eras. After selecting their Top 5 Eras, fans received a share card, similar to past My Top 5 moments. But after self-identifying, "We'd come in with receipts, as only Spotify can," says Colette. "Well actually, you're more of a Reputation fan than you thought." 
Colette notes this opportunity as a beautiful melding of what we've become known for with Wrapped, now applied to the framework of the My Top 5 franchise.
"When I think of Spotify, I think of discovery, and I think of play," explains Colette. "And I think these experiences are inherently playful, right? They're fun. They're light-hearted. They provide unique, surprising ways for fans to look at their own fandom or look at themselves. They capture the spirit of Spotify and what sets us apart and why our users trust us and love us. At the end of the day, music is personal. But it's also meant to be shared. I can't think of better ways to have both."